Blame it on cold temperatures, long plane rides, dry climates or just not getting our recommended 8 glasses of water a day, but a lot of us in the winter months face dry, flaky and dull skin. In a two week span, we went from Miami to Texas to Vegas to Phoenix and it really wreaked havoc on my skin. My usually combination skin was so dry and dehydrated and I felt my fine lines were more pronounced than usual.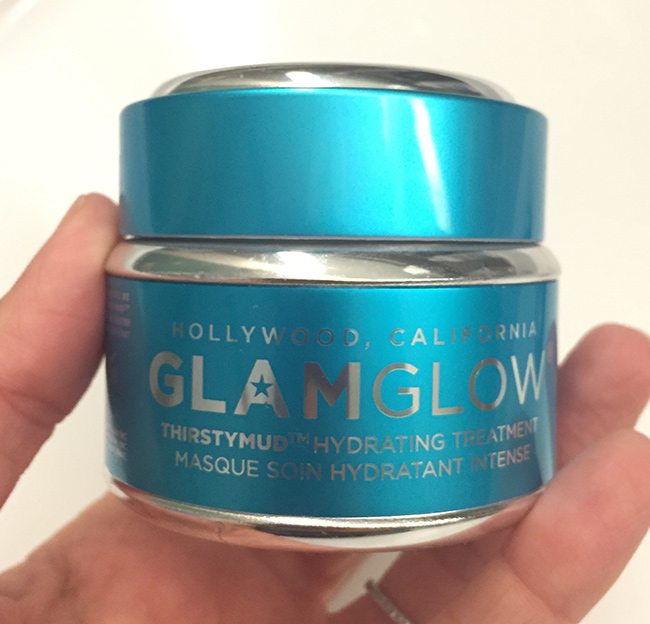 I invested in this new mask from the makers of Glam Glow (I love their original volcanic ash mask for problematic skin) and I have to say I am OBSESSED! This sheer mask has a wonderfully creamy texture that I just feel in love with! I let it sit on my skin for 20 minutes, while I took selfies for the blog of course! Then I hopped in the shower and let the steam work its magic for another 5 minutes. The results were amazing! My fine lines were hardly noticeable and I had a lovely dewy glow that didn't look oily at
all. My skin also felt so smooth. The next day, a number of people at the track (yes, even a guy) said I was glowing and my skin looked really nice. I was asked if I had different or more makeup on. I claimed the glow was simply from the baby but it's our little secret that it was actually this fantastic mask. The hormones are helping my skin but in an area with completely dry, very hot weather, like Phoenix, even the hormones can't compete with the climate. This little jar gave me the oomph I needed for my
glow to come through!