I love a good salad, but in the fall I want something more hearty but still light and fresh! I came up with this delicious and obviously very healthy salad recipe that would be a perfect side dish for Thanksgiving or even a great lunch! Bonus, it only takes a few minutes to prepare. Especially if you buy your chicken pre-made 😉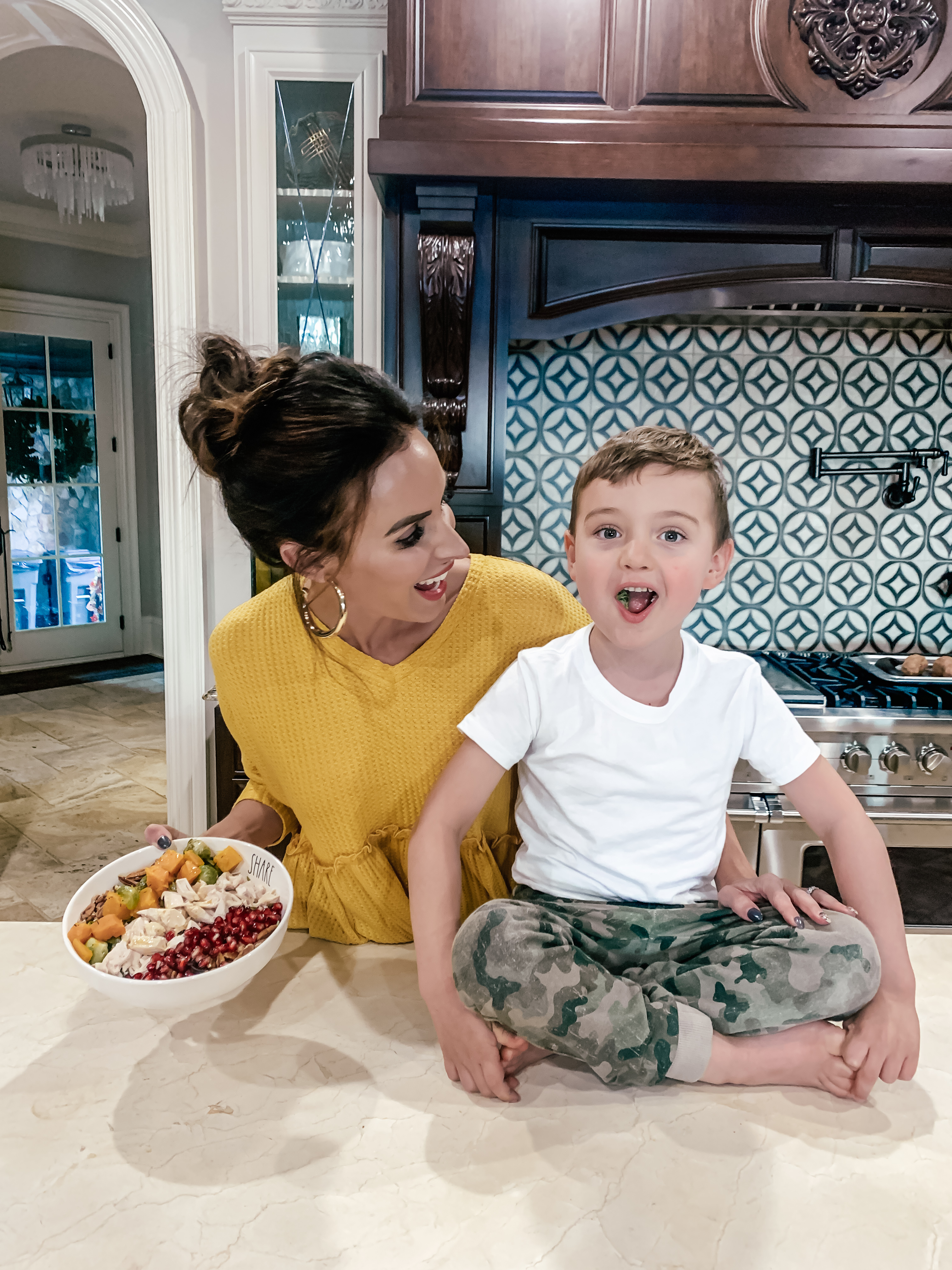 What you'll need for base:
Spring mix
Brussel Sprouts
Cubed Butternut Squash
Pecans
Roasted Chicken (I bought pre-cooked)
Pomegranate Seeds
What you'll need for dressing:
1/4 cup Apple Cider Vinegar
5 tablespoons cup Olive oil
1 1/2 tablespoons Organic maple syrup
1 teaspoon Dijon mustard
salt and pepper to taste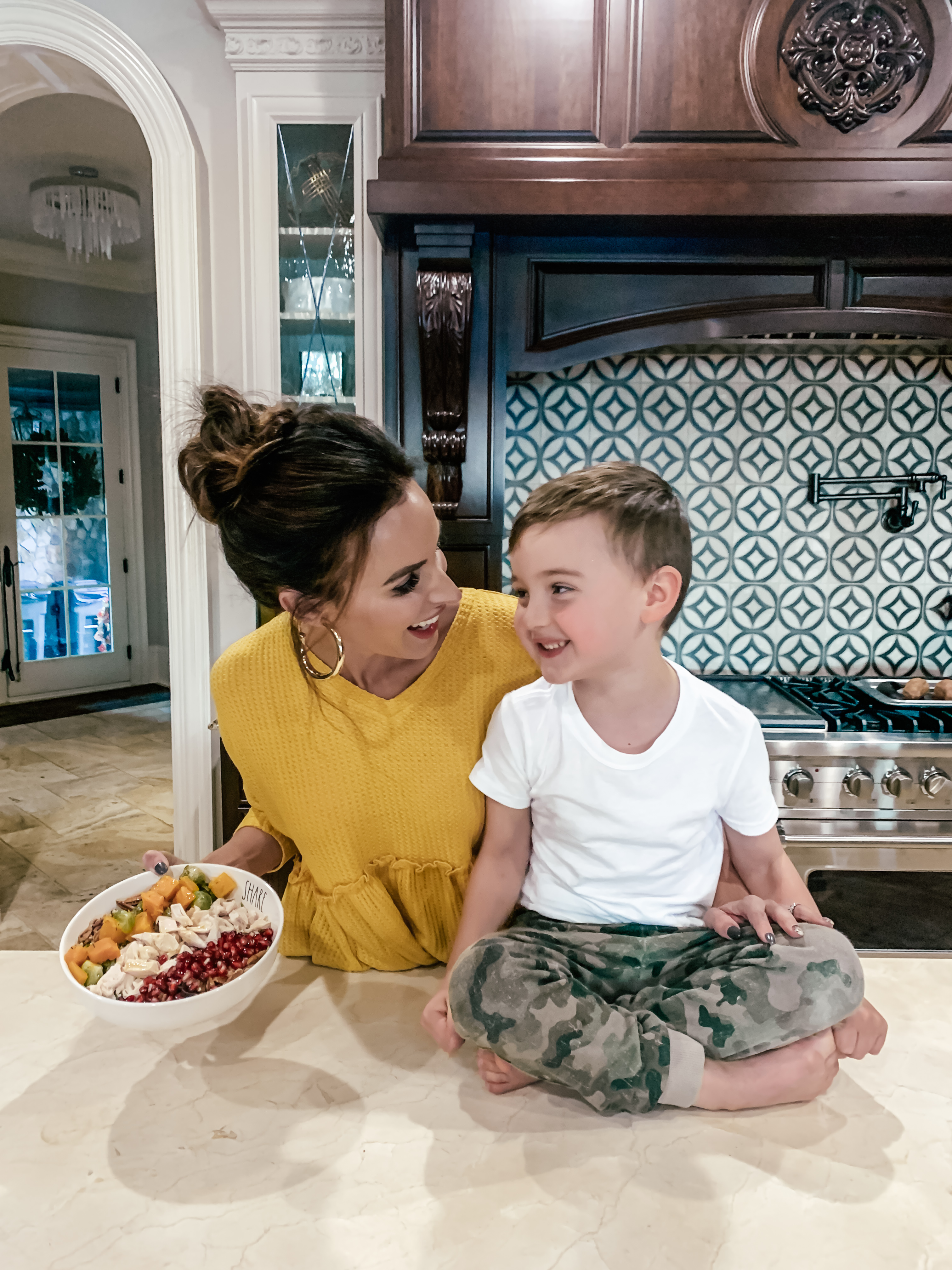 Instructions:
First saute your brussel sprouts and butternut squash in a pan with your choice of oil. Once those have finished cooking, pour them over your bed of spring mix. Cut up your chicken and place on top. Add pecans and pomegranate seeds. Next, it's time to make the dressing. The amount all depends on how much dressing you prefer. Add all your ingredients  (apple cider vinegar, olive oil, organic maple syrup, dijon mustard and salt and pepper) into a bowl then whisk well and pour over salad. That's it! So easy and healthy, yet leaves you feeling full and satisfied. I love it and the boys do too.