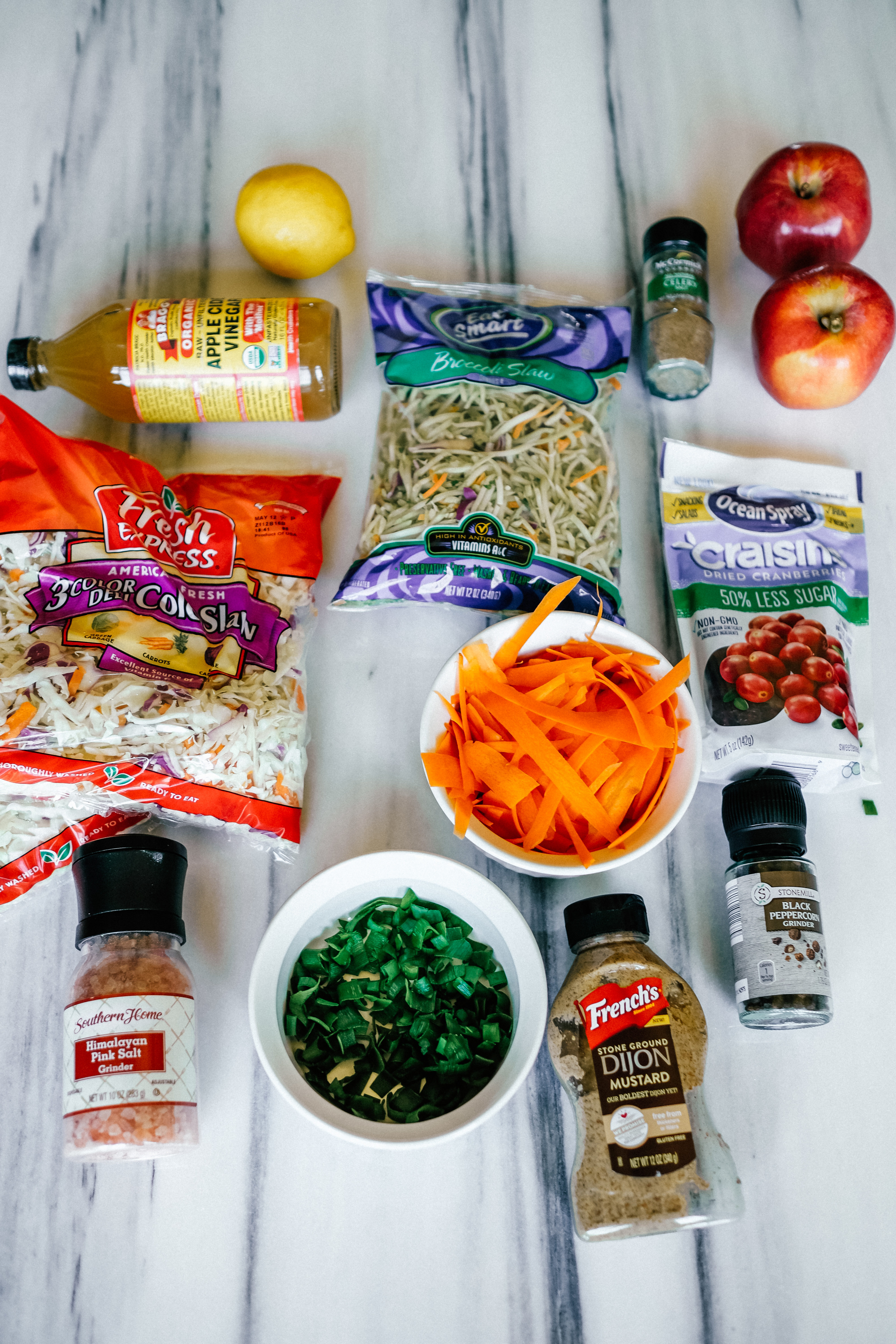 Coleslaw is the perfect summer BBQ side dish, and with Memorial Day weekend coming up- I thought what a better time to share! With my recent switch to dairy/gluten/soy free I knew I had to find an alternative to the traditional coleslaw. This healthy version is so light and refreshing (and in my opinion, better than the kind that is dripping in mayonnaise)- perfect for those hot summer days by the pool! With the recipe being dairy free and egg free, everyone can enjoy! Super easy to make and only takes 5 minutes, tops!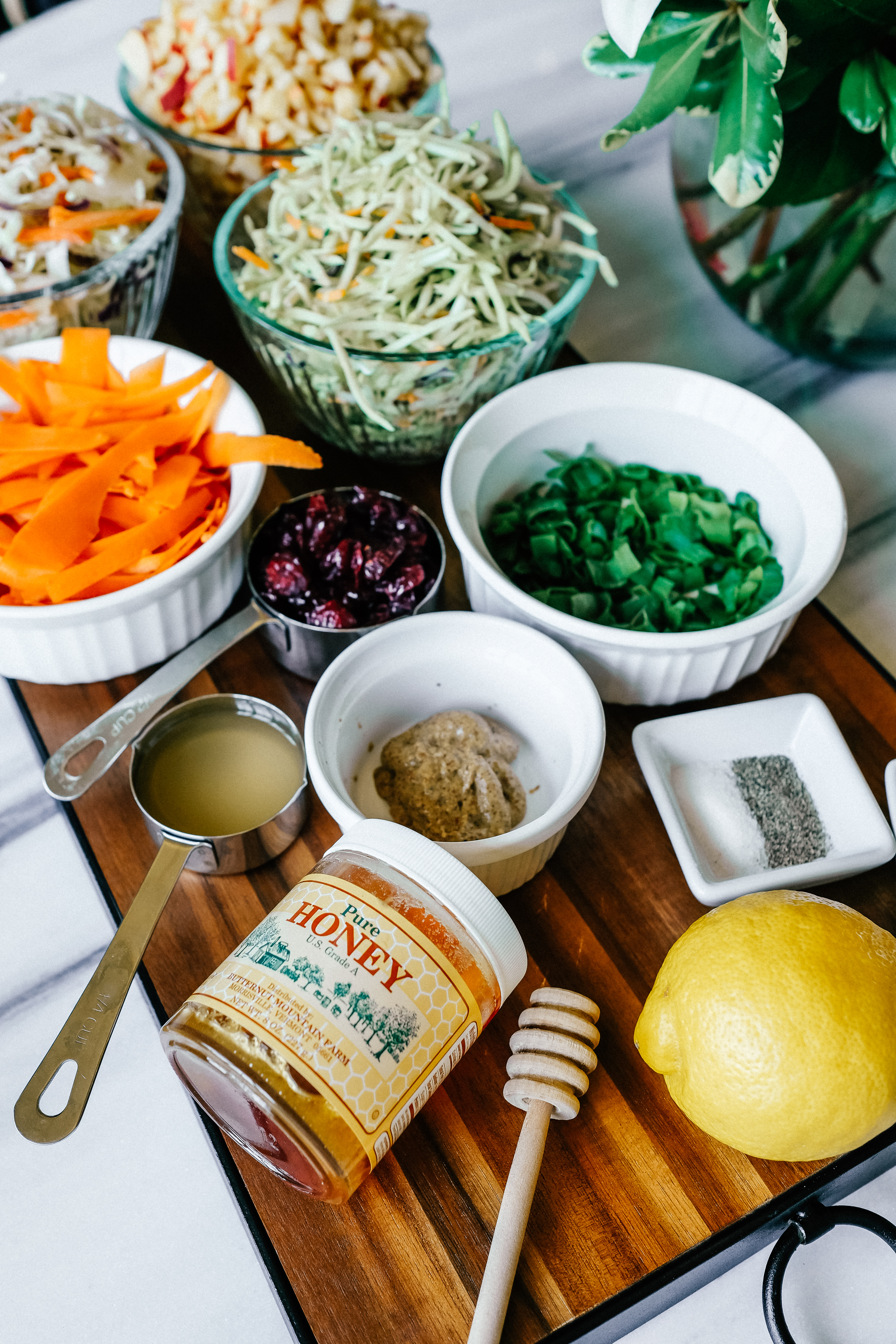 What you'll need:  
1 cup Apple Cider Vinegar

 

¼ cup Djion Mustard

 

½ cup Honey

 

2 tsp celery salt

 

1 lemon- squeezed

 

Cracked Pepper/Salt
2 bags coleslaw
1 bag broccoli slaw
1 cup shredded carrots
1/2 cup thinly sliced green onions
2 large apples diced
1 bag craisins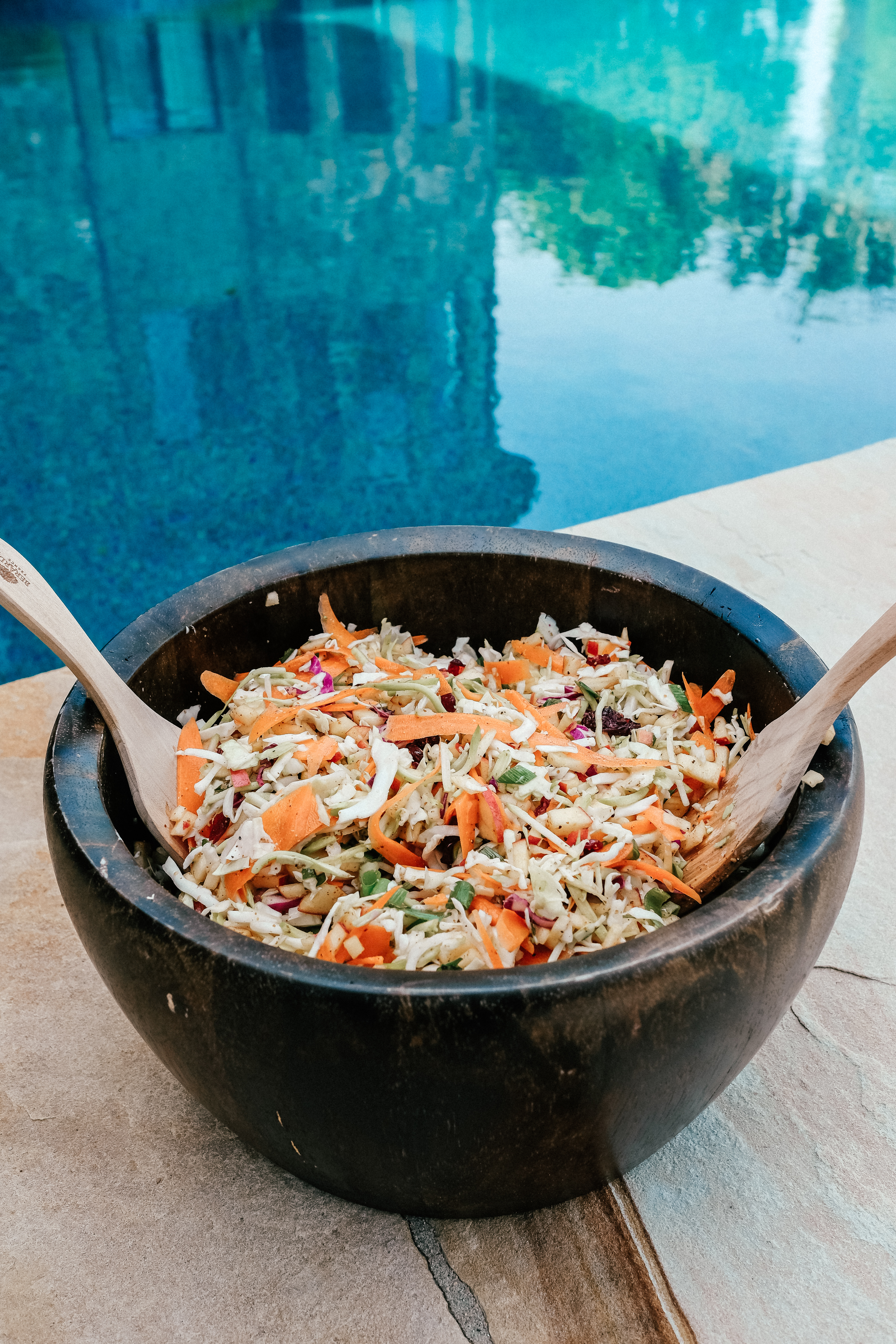 Instructions:  
Place the coleslaw, broccoli, carrots and green onions in a large bowl first. Then Combine all remaining ingredients in separate bowl and mix well to create the 'dressing'. I recommend doing a taste test after mixing, before you pour over the coleslaw. As you all know, I like to eyeball my ingredients and I almost always end up adding more of at least one of the seasonings! After you have perfected your dressing, pour all over the coleslaw, mix and enjoy!!!