Fried Pickles are a southern staple and a favorite at the Busch household! Buuuuut, they aren't healthy in the slightest bit so, you know me, I was on a mission to make a healthier version. These are SO delicious and taste just as good, if not better, than the real thing! The crunch is unreal! This recipe is also, gluten, soy and dairy free. I recently decided to cut out all gluten, dairy and soy in hopes of reducing the inflammation in my hand and I heard it also helps with fertility. Win, win.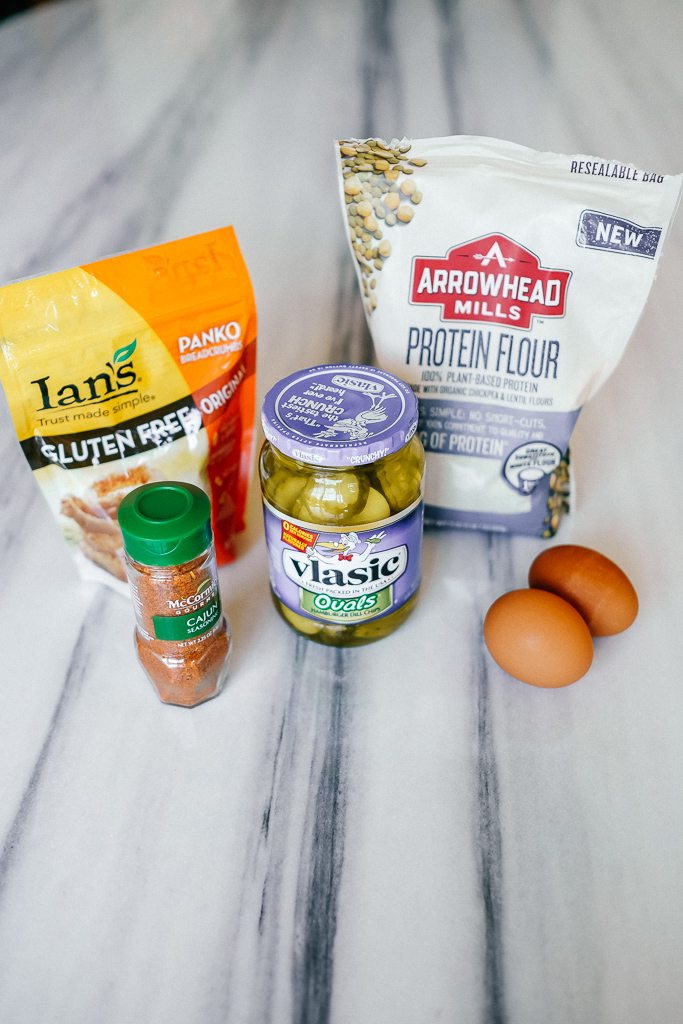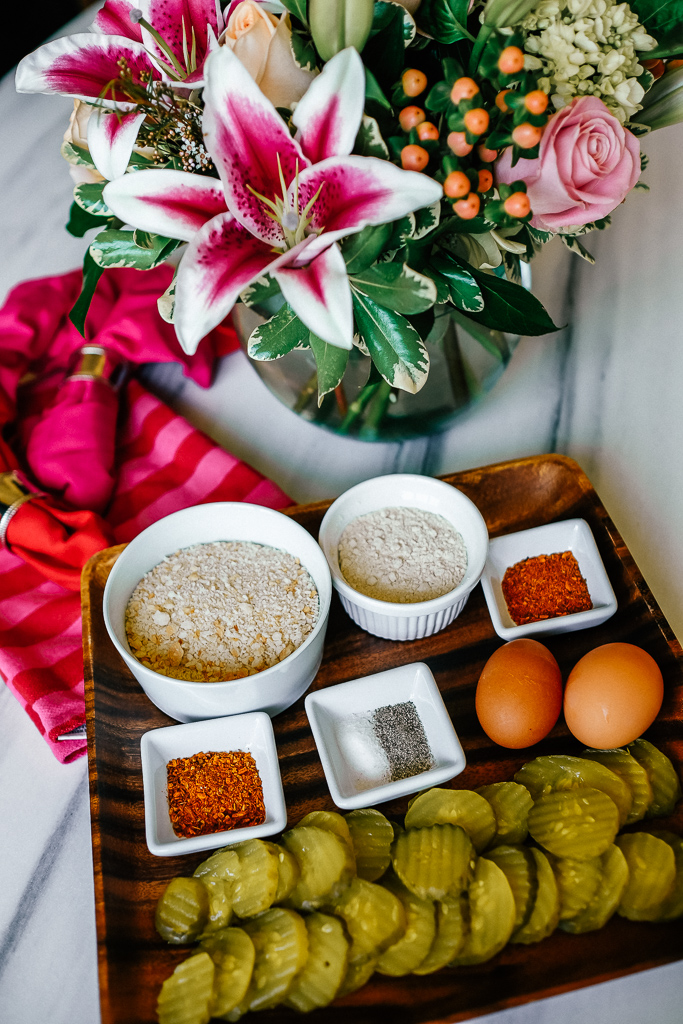 What you'll need:  
-1 (24oz) jar of pickles, slices  
-1 ½ cup Ian's Gluten free Panko Breadcrumbs  
-1/3 cup Arrowhills Protein Flour 
-2 eggs 
-1 teaspoon pepper + salt 
-1 teaspoon garlic powder 
-1 teaspoon cajun seasoning 
-Dipping sauce of your choice (I used hot sauce)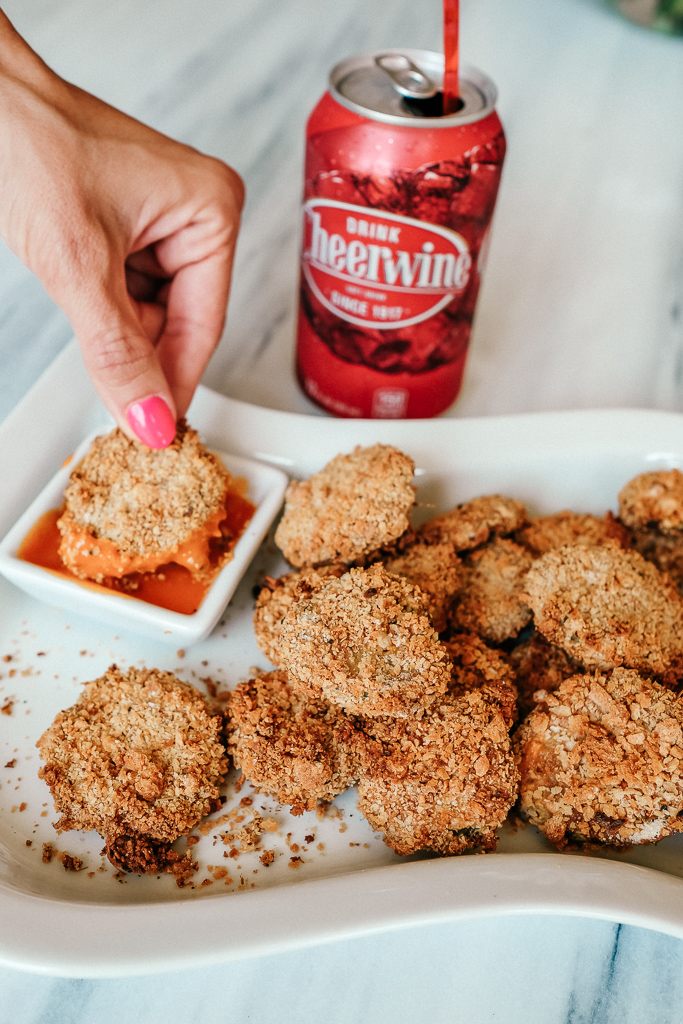 Instructions:  
It's very simple! Pre-heat oven to 425. You'll need 3 bowls total. Place the flower in the first bowl. Beat the eggs in the second bowl. Mix breadcrumbs in the third bowl with cajun seasoning, pepper, salt and garlic powder. Take a pickle and dip it into the flour first, then into the eggs, and finally into the breadcrumbs. Place pickle slice on non-stick pan. Repeat for all pickles. Place into oven and bake for about 15-20 min or until brown! Remove from oven and serve with dipping sauce of your choice!