This summer has been blazing hot and my family wants something cold and nutritious, but they are over salads and sandwiches. So, I wanted to create a new easy, healthy recipe and for some reason, pasta salad was the first to come to mind! I loaded this pasta salad up with veggies for an easy dish that's perfect to eat on the back patio in this summer heat.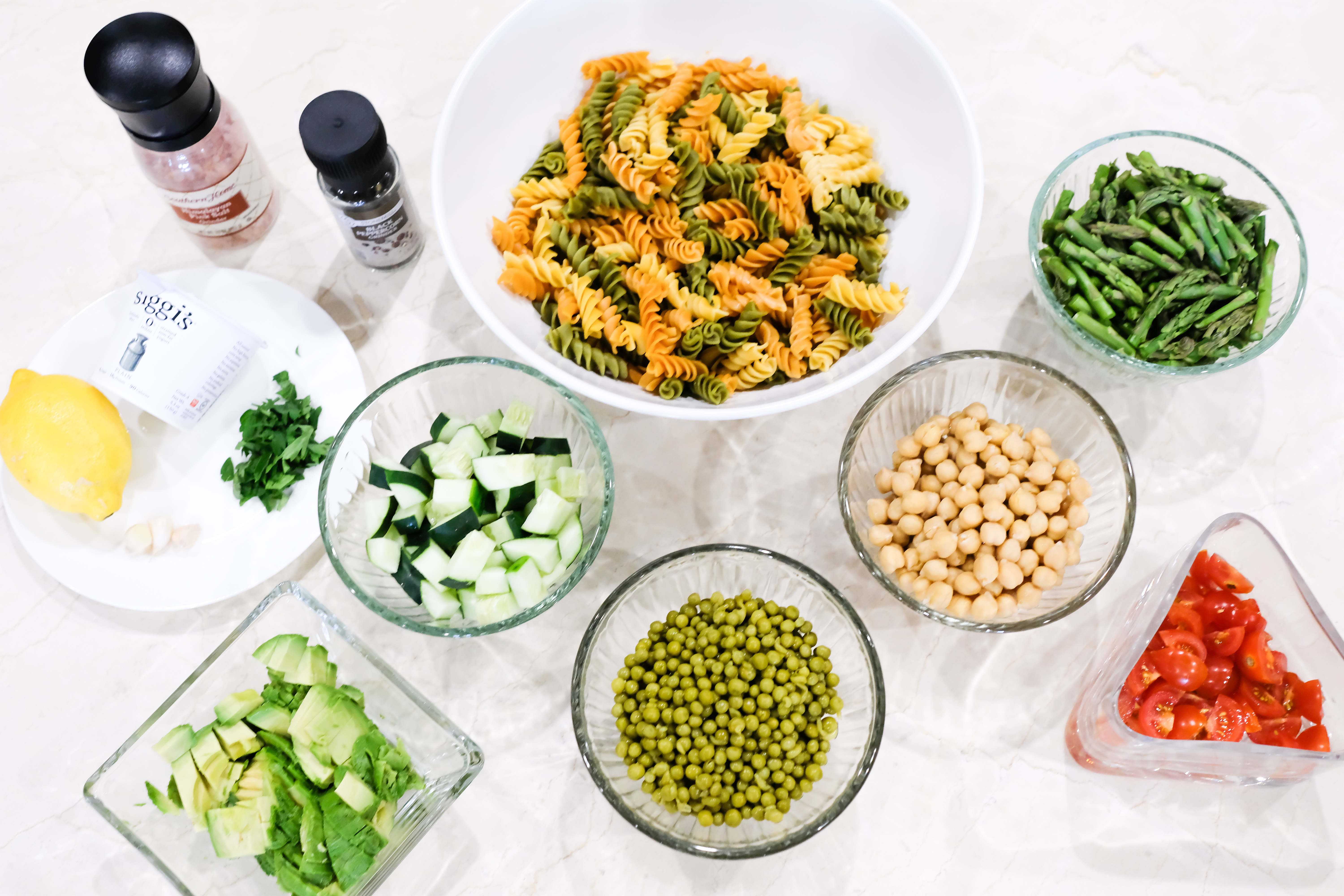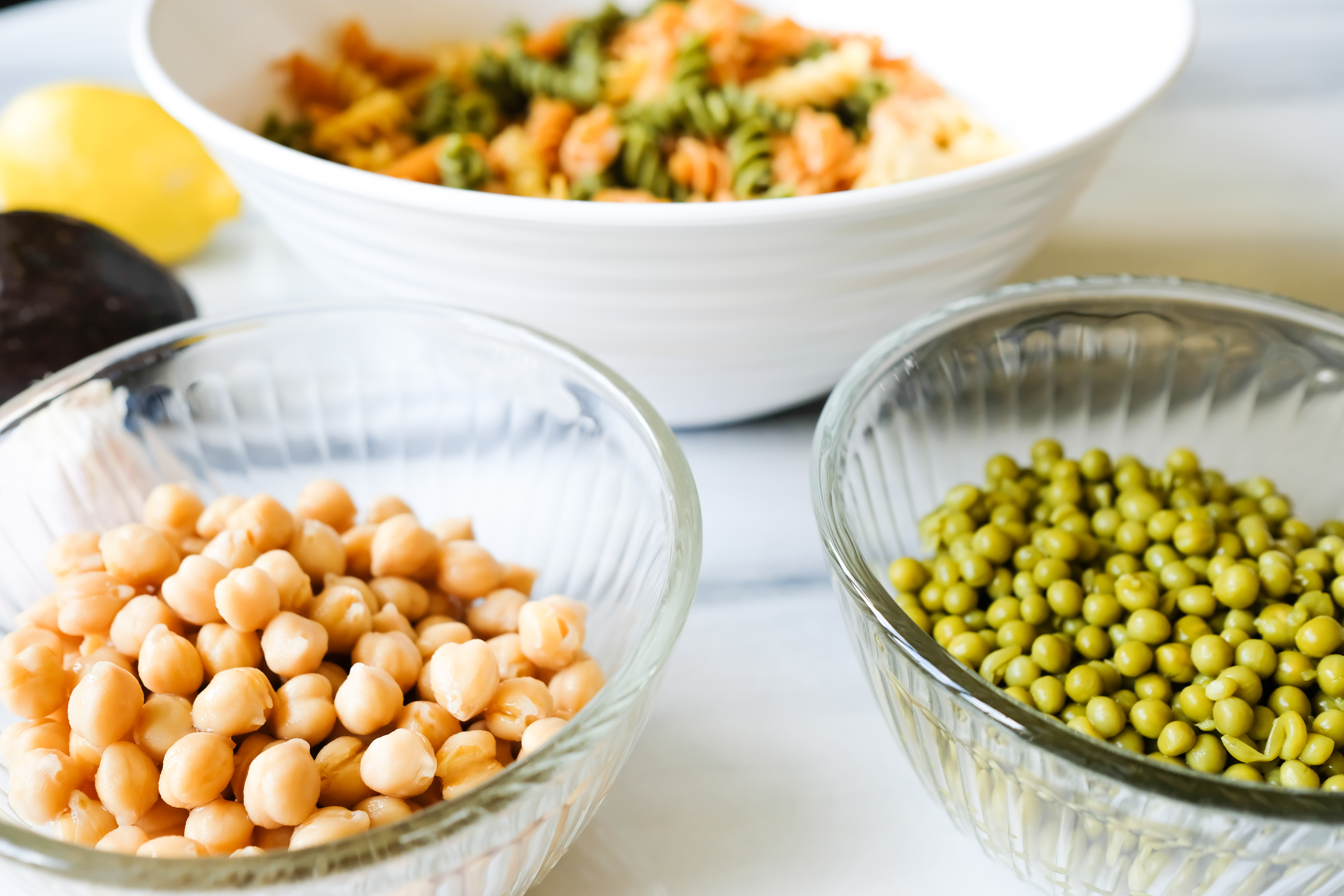 Here's how to make it! First I started with the base of veggie pasta to sneak in some extra nutrients. You can always opt for gluten free pasta or my personal favorite- noodles made out of garbanzo beans (packed with fiber and protein). Since the boys were going to eat this, I didn't want to push it. Then, I chopped up some cucumber and tomatoes and pan cooked some asparagus and garbanzo beans in a little avocado oil, Celtic sea salt and pepper. I let them cool and tossed all the ingredients together. Then for the dressing I did a healthier version of a Greek goddess dressing. I took 1.5 avocados (you can easily do just one or two but I had the extra half left over from another recipe and didn't want it to go bad). I then added a cup of Siggis plain Greek yogurt, one full lemon juice, parsley, water, avocado oil, salt and pepper and blended it then tossed it on the pasta salad. The noodles cooking by far took the longest. This was such an easy recipe and Kyle and Brexton absolutely loved it! I personally loved that it has lots of veggies, healthy fats and fiber! You can also easily add some diced chicken in there if you don't want a vegetarian dish.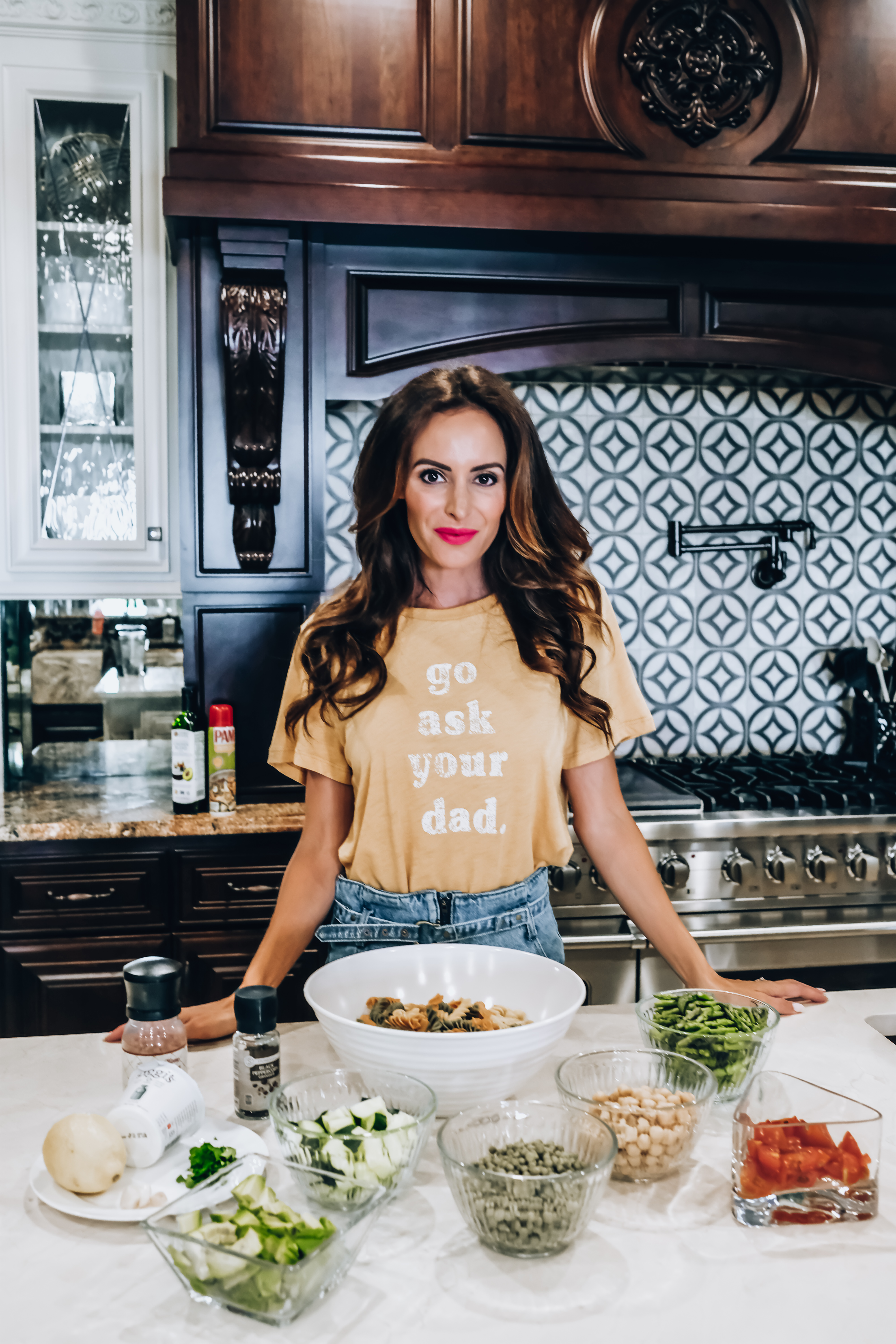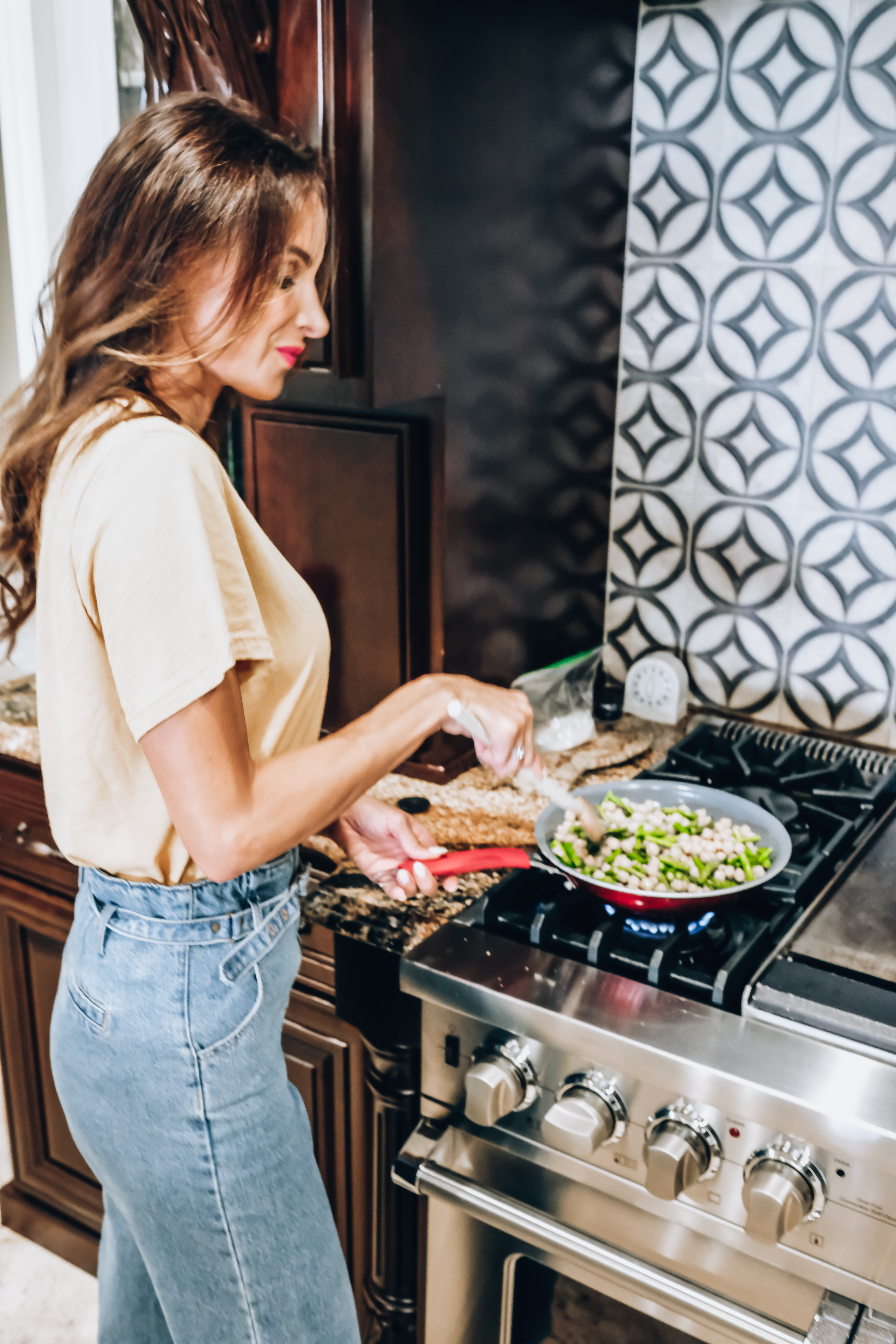 Ingredients: 
-Vegetable Pasta Noodles
-Peas
-Garbanzo Beans (Chickpeas)
-Cucumber
-Asparagus
-Tomato
-Avocado
-Lemon
-Plain Greek Yogurt
-Parsley
-Avocado Oil
-2 Garlic cloves
-Salt and Pepper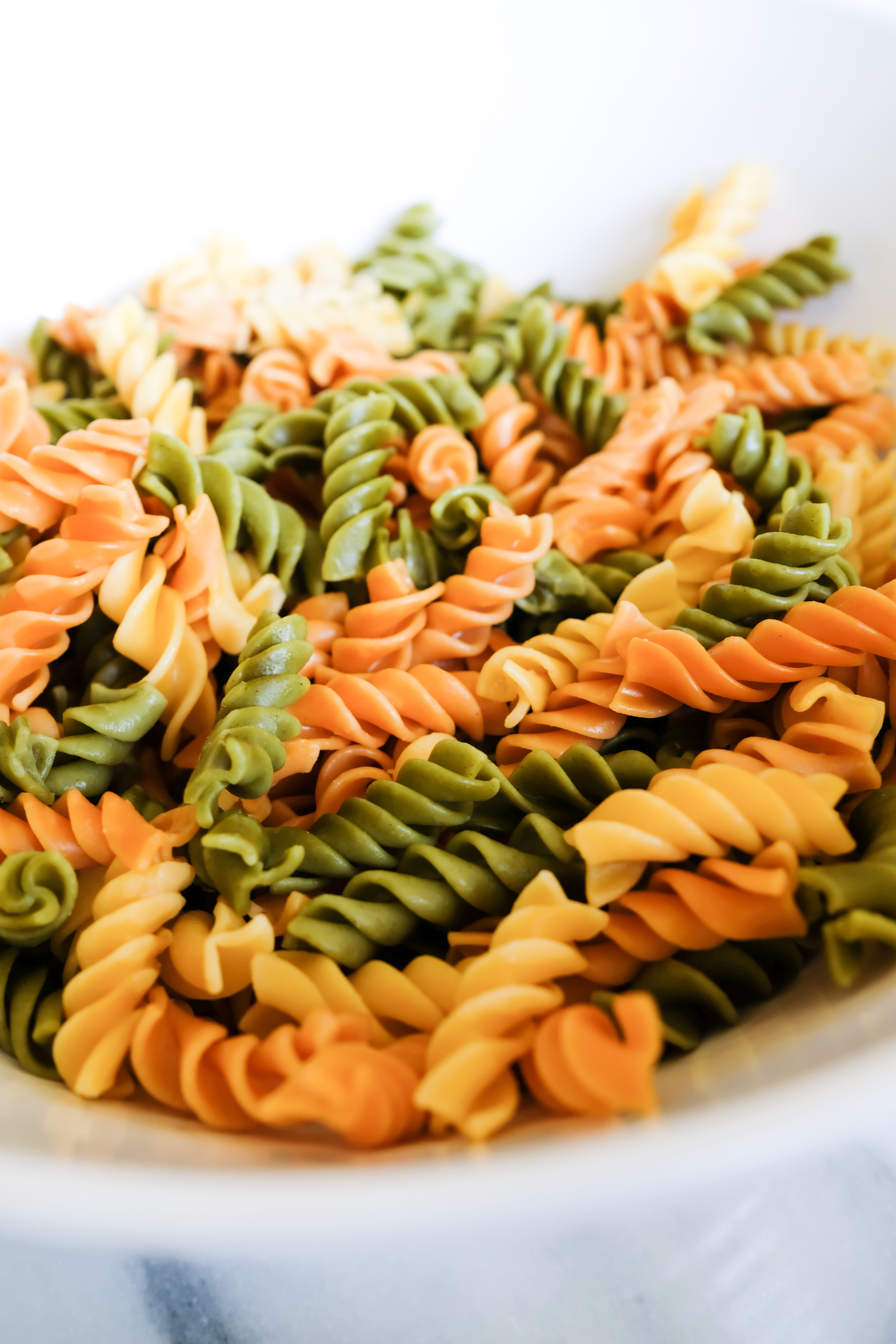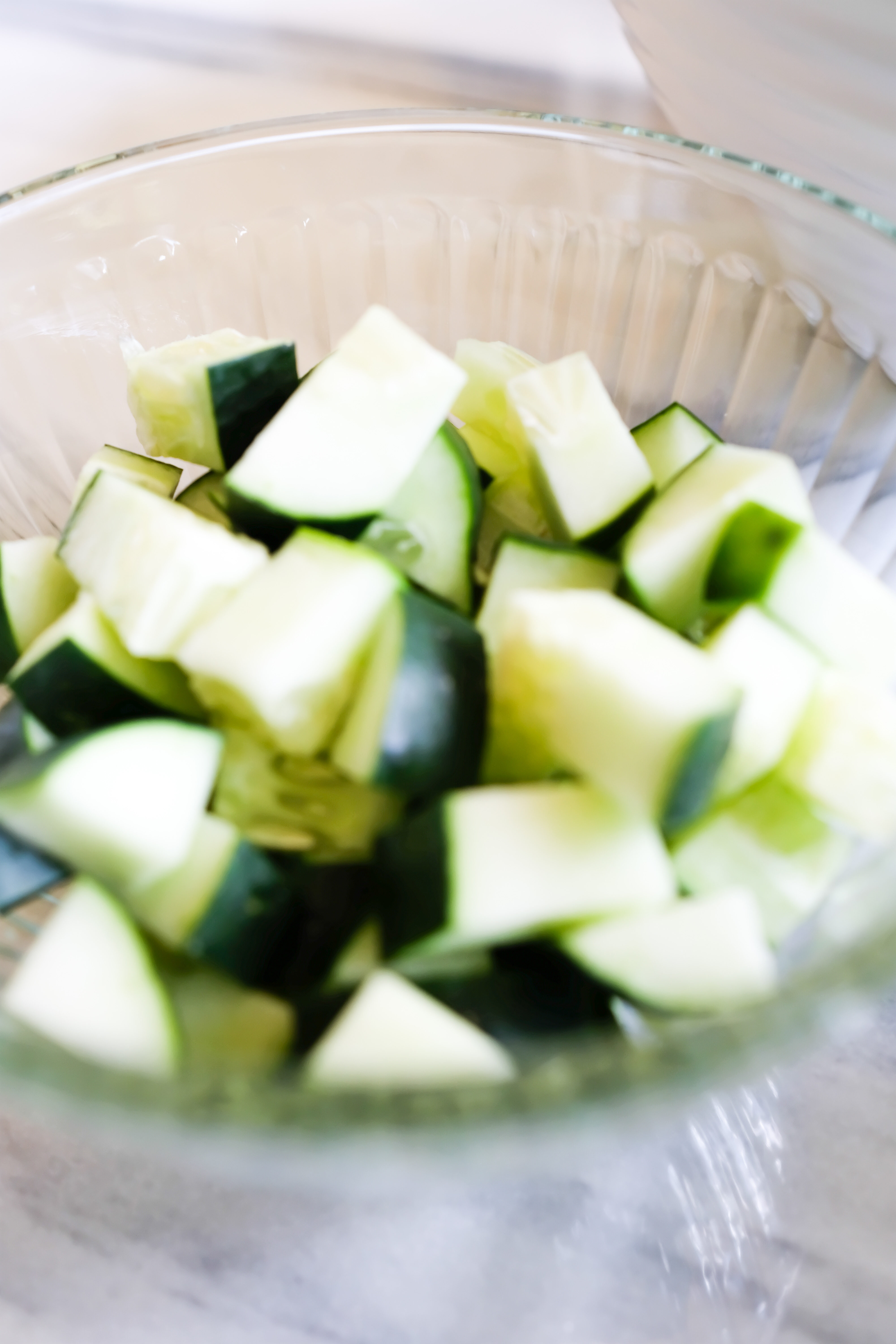 Everyone loves pasta salad, but coming up with something unique can be difficult. Now that you have this super simple and delicious pasta salad recipe at your fingertips, surprise your friends this Summer. It's great as a side dish, or even main course.I can't wait for you to give it a try and let me know what you think!