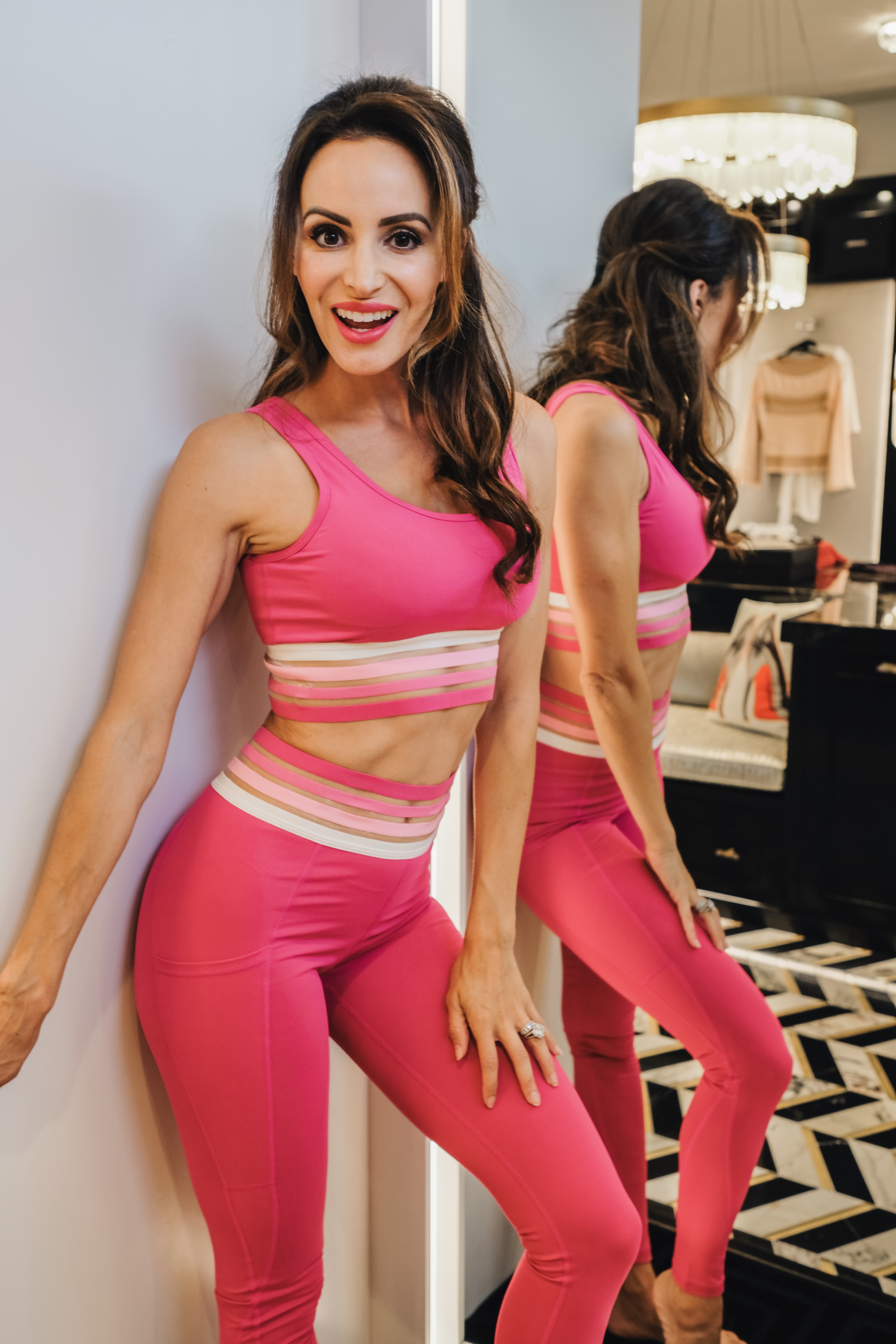 With everything happening in the world right now, it's no surprise that many of us are feeling lost, anxious, maybe frustrated, stir crazy. The next few races have been canceled, so while we're happy to have more time at home, we're realizing that it's easy to feel more anxious and like you need to do SOMETHING, anything to feel sane (for example, did you see the handstand contest the other day? If not, head to my TikTok now to check it out). We've been taking hikes and playing outside with Brexton a lot, but to me, there's nothing that eases anxiety and makes me feel more like myself than sweating it out with a workout.
I understand that it may be hard for us to find the motivation to workout with the gyms being closed and all, but during this tough time, it's important to stay active. Even a quick circuit in the living room for those who are working from home can make the change in your day that you need to, well, feel normal again! When I homeschool Brexton, I give him "brain breaks" between his lessons and I think adults can use them too!
I always love to do more muscle-building workouts like lifting weights or toning my muscles, but a good old HIIT workout can really make you feel accomplished (and sweaty AF, ha!). HIIT stands for High-Intensity Interval Training. The quick and easy definition? You'll spend a certain amount of time "on" (doing the exercise) and a shorter amount of time "off" (resting, grabbing a sip of water, etc) and will be quickly alternating. I like to do 45-seconds ON and then take 15-seconds OFF. This format torches calories!
Usually, I'll do this five-part circuit four times (or until I can't go anymore!). If you have kiddos at home, it may even be a good way to get them involved. Either have them participate with you encouraging each other along the way as they do the circuit WITH you or even have them time you so they feel like they're working YOU out (that'll be a good laugh!). Check out the video below to see these moves in action and/or save the infographic so you can refer back to it whenever you need an at-home pick-me-up. Stay happy, healthy, and safe, my friends!
View this post on Instagram