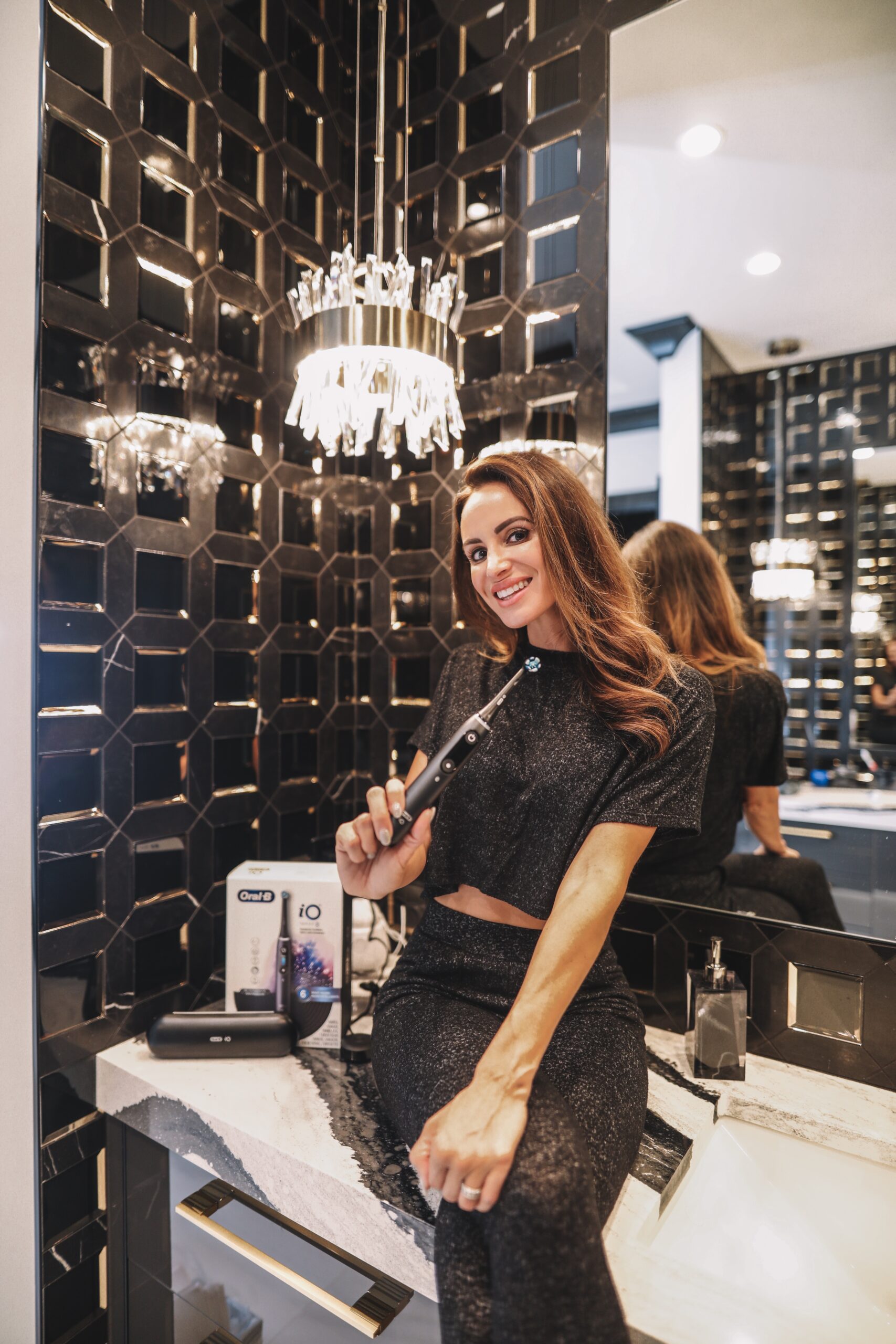 We all know the hardships that this year has brought our way — even getting in the way of our routine appointments like dental cleanings. Needless to say, I was searching for a way to get that professional dental cleaning feeling at home, and with the NEW Oral-B iO toothbrush, I found just that.
This incredible toothbrush does so much more than just clean your teeth — it truly teaches you how to take better care of your teeth. It's the result of six years of dedicated research with dental professionals to ensure that people like you and I are able to get the best oral health outcomes at home!
After using this toothbrush for a couple of weeks, I've learned to seriously love all of it's unique features, and I wanted to share some of my favorites with you today!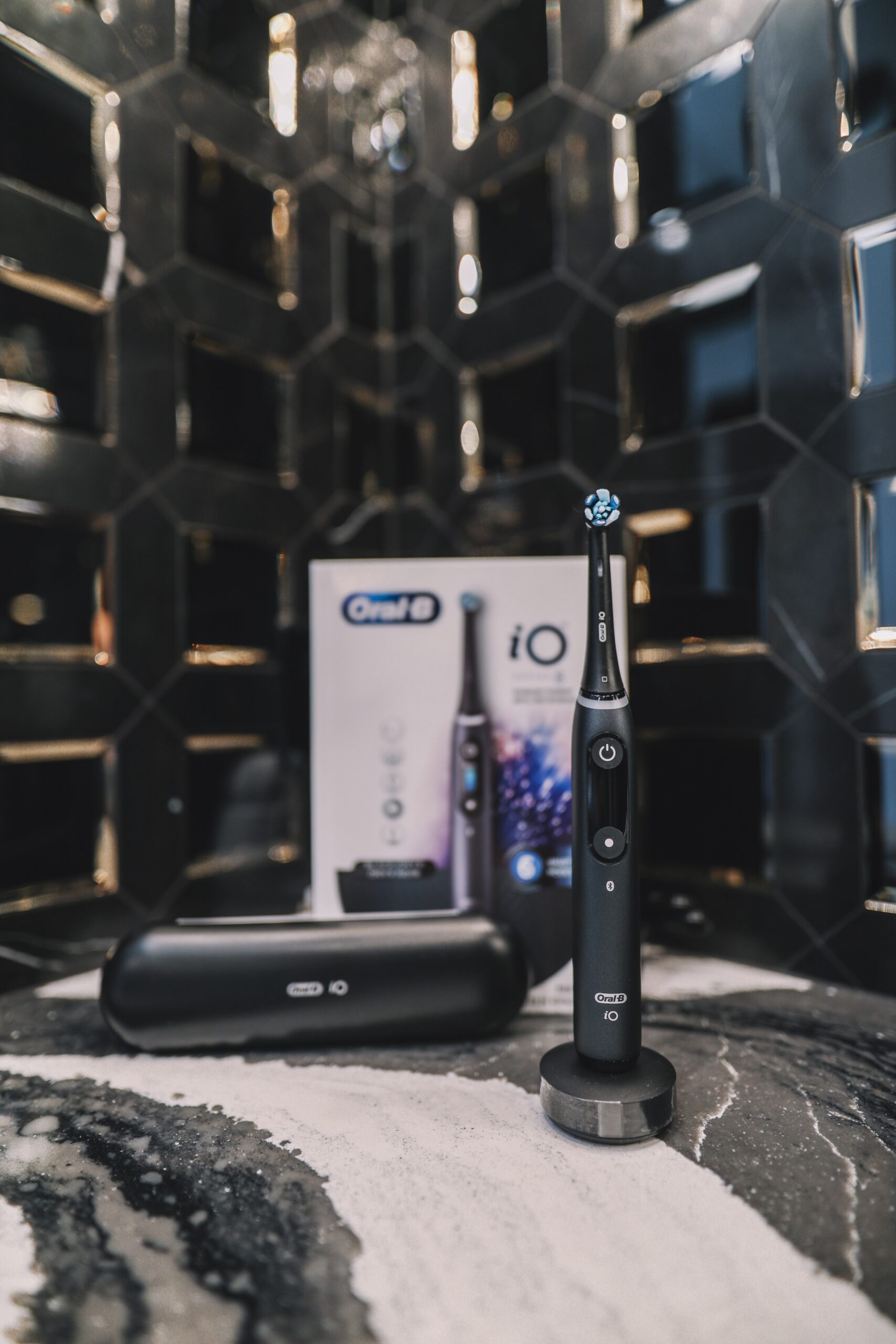 Smart Pressure Sensor — This is such a great feature to have if you're someone who maybe doesn't use the right pressure while brushing your teeth. The Oral-B iO is the first of its kind to provide positive feedback when users are brushing with just the right amount of pressure. When you're brushing too hard, you'll see the light on the toothbrush turn red. When you're using just the right amount of pressure, the toothbrush will show a green color.
Multiple Modes — When it comes to electric toothbrushes, one size does not fit all. I love that this toothbrush can truly be customized to the clean that I'm specifically looking for on a particular day. Some days I like to use Sensitive mode and others I'm all about Whitening (and there are five other modes to choose from aside from these!).
Visual Timer — Dentists recommend that you brush your teeth for two minutes, and I'm sure I've done less than that before using this toothbrush. I just brush until I feel I've covered everywhere, but that doesn't necessarily mean that I've spent enough time brushing around. With the Oral-B iO, I'll see an adorable smiley face pop up on the screen after brushing for the full two minutes.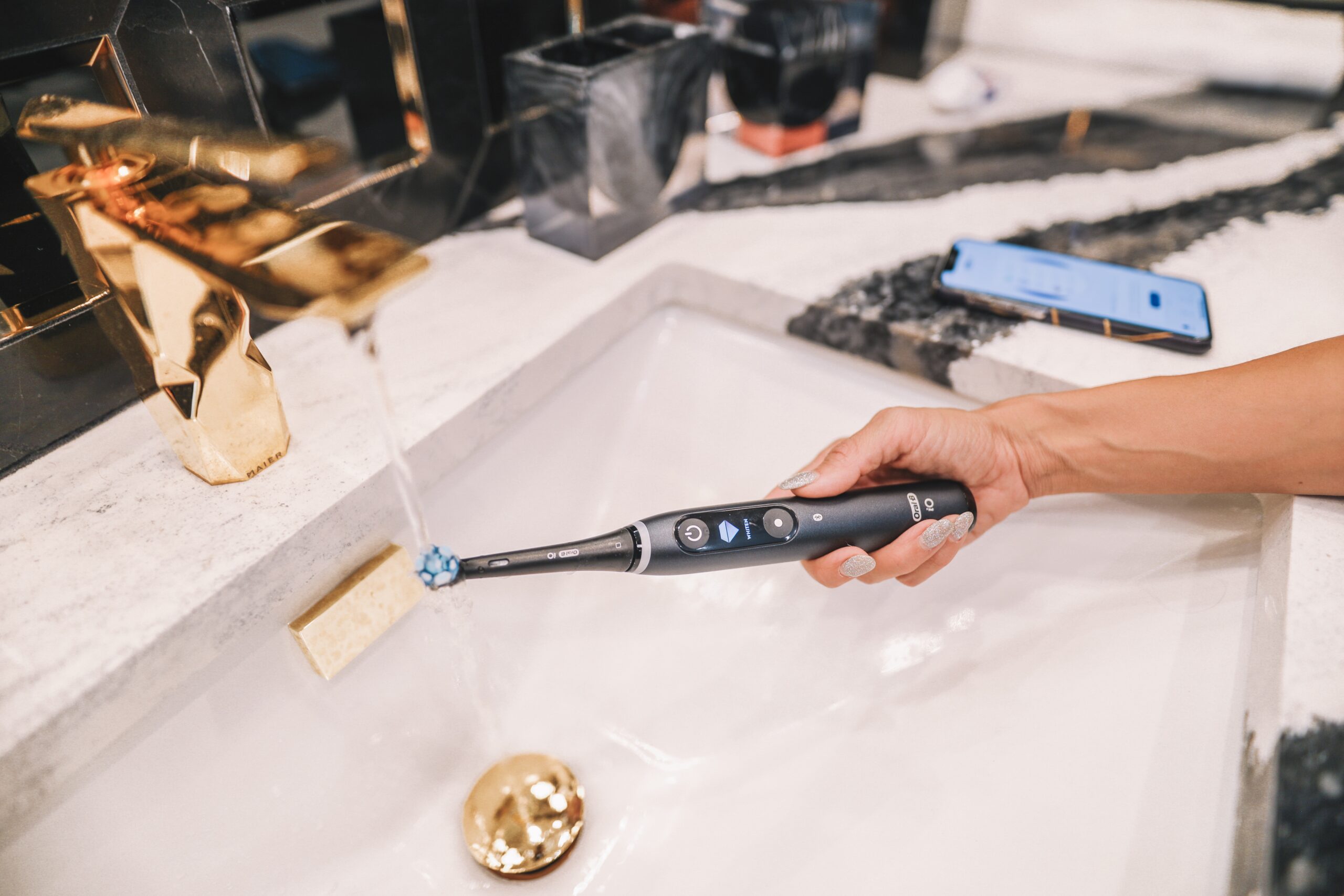 Overall, I never thought I'd need a toothbrush with this much technology (it's just brushing your teeth, right? We've been doing it for our whole lives!), but once I saw the results on the Oral-B app showing me the areas that I missed, places I used too much pressure, and my long-term brushing habits, I realized that I really did need this
toothbrush to guide me.
It comes in four gorgeous colors — I have the Black Anthracite! If you're interested in learning more about the Oral-B iO (and you SHOULD be!), click here and you'll be lead to their website.
On top of all these great things – in the month of September, Oral-B partnered with dental professionals across all 50 states to provide 200 Oral-B iO brushes to people in need.