Let's talk decorating! It's always been a side hobby of mine. I love scouring stores to find the perfect pieces and putting them all together to create a statement. My style is a bit modern, mixed with glam and a touch of edgy. The most recent project I have been working on is decorating my custom closet- which is officially DONE!! The closet was actually a storage area that was converted into a closet. So, the furnace and a bunch of other un-moveable equipment lived in this area. We built a wall around it, but since it houses important things that we will need to access, it had to have a door. I'm not going to lie, the random door was a total eye sore, so I knew I had to figure out how to pass up the space so it wasn't as noticeable yet still functional.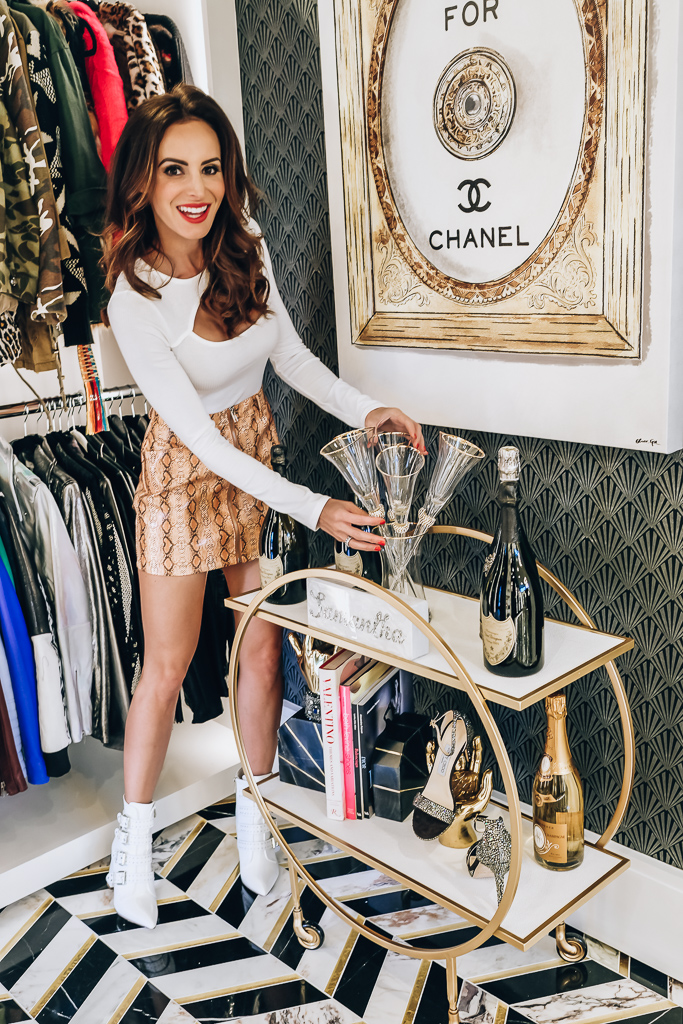 First, I wallpapered the area with a strong, repeating print to help trick the eye. Then, I did some fun decorating! Below is a fun, how to create a perfectly designed small space (think nook, bedroom corner, office) with a dressed up bar cart!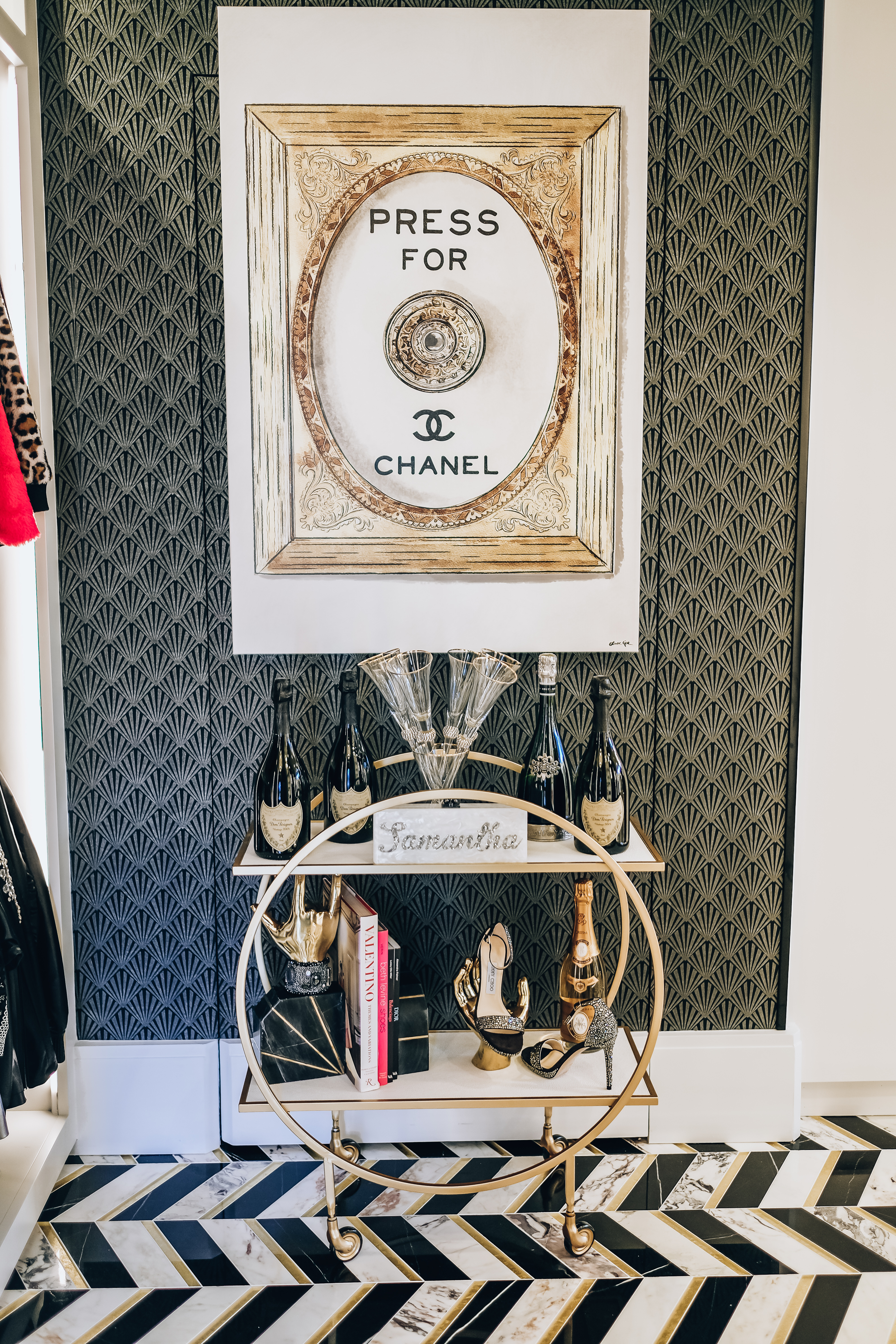 I started with a bar cart over an end table because I needed something that rolled so when we had to get to the furnace area it was easy to do so. I loved the circle design of this one I found from Zgallerie because it's so unique. I had never seen one like this before. Knowing the height of the bar cart, I then chose an oversized piece of art because I wanted to conceal the door seams. I chose this fun piece from Oliver Gal Art (FYI you can score major deals from this brand on Black Friday and other big shopping days) or checkout Wayfair or your local HomeGoods, I've seen this brand there often for a really good price.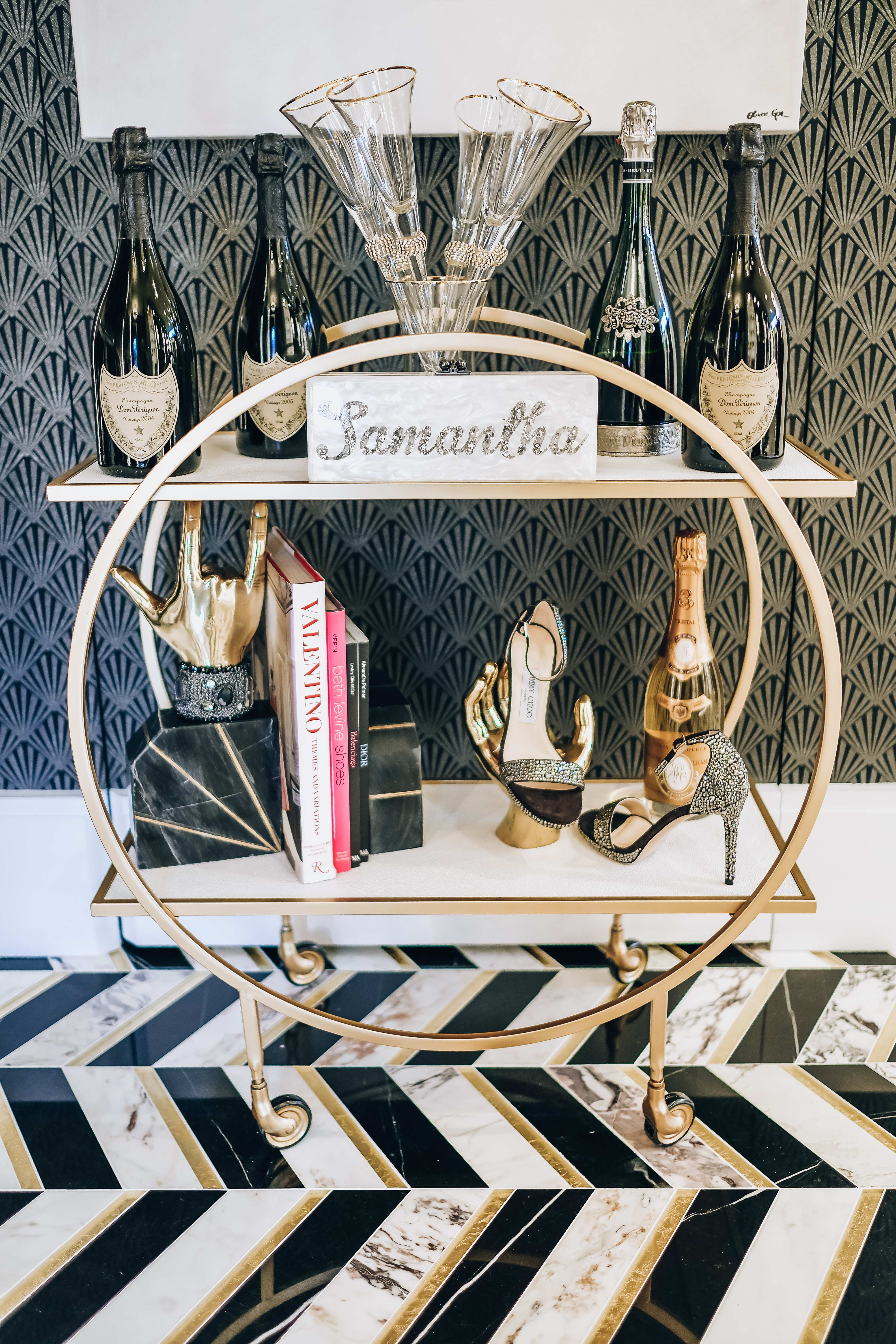 Decorating is all about mixing heights, shapes and patterns. If everything is the same height or shape it gets lost and is uninteresting. When it comes to colors and patterns I say forget the rules! I love mixing bold patterns and metals for an eclectic, cool look! Start with your centerpiece if you will, the piece that you want to really stand out and pop. For me, it was these beautiful champagne flutes from Zgallerie. They have a beautiful bouquet feel. I wanted them front and center on the cart since although this is a closet, it's still a bar cart and I felt like it needed actual bar items on it!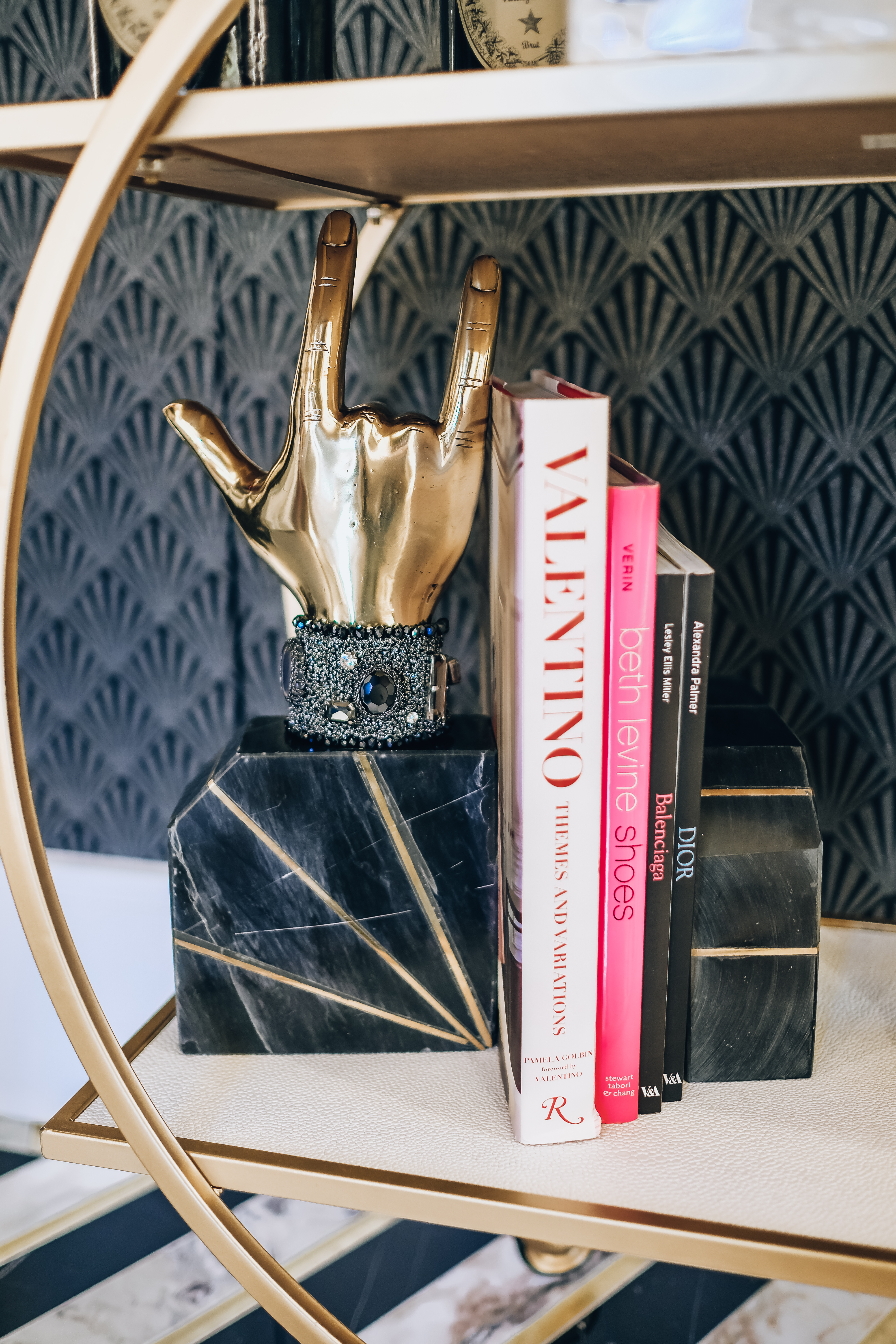 Next, I dropped to the bottom for the next biggest piece on the cart- the stack of books with stone bookends. I found the stone bookends while searching through HomeGoods one day! Then came my favorite part of the cart, these cools hands (link to similar). I wanted this to be a mix of bar items and fashion since it is in a closet, and have the hands display unique pieces. I really like the mix of girly fashion with the boldness of the hands. One of the hands i adorned with a funky bracelet and the other I strategically placed sparkling heels in it! I played with heights so it didn't feel boring and popped a champagne bottle in the background for an extra layer.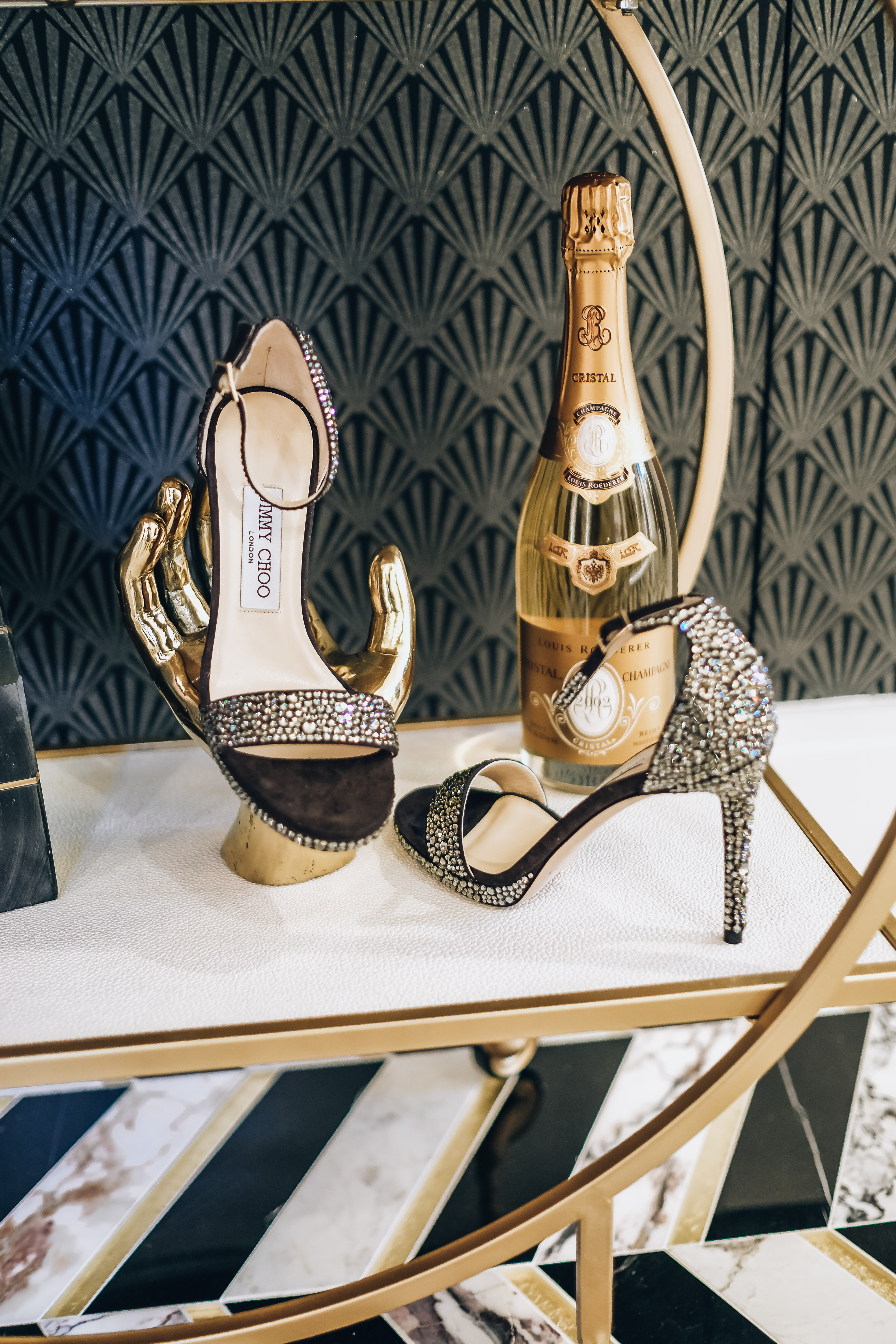 The bottom has the glam, eclectic look I was going for so then I knew I wanted the top to have a bit more symmetry. If everything is too funky and random I feel like it gets a little messy. With the champagne flutes being the center focal piece I went with the obvious choice… champagne bottles! I think overall this space is the perfect compliment to the closet, not I can't wait to have my girls over for a drink!