Biker shorts have been my favorite thing to wear this summer! Not only are they so cute and comfortable, but they can also be styled so many different ways. You can seriously make an outfit for any occasion with these!
You can dress up your biker shorts with a blazer
Biker shorts are known to be a more of an athleisure look but by adding something as simple as a blazer over them can turn the whole outfit around. Recently I've loved styling my biker shorts with my green blazer and tennis shoes to give the outfit more of a pop! The blazer makes the outfit look much more put together. You can find this blazer on my Amazon store front along with this biker shorts set!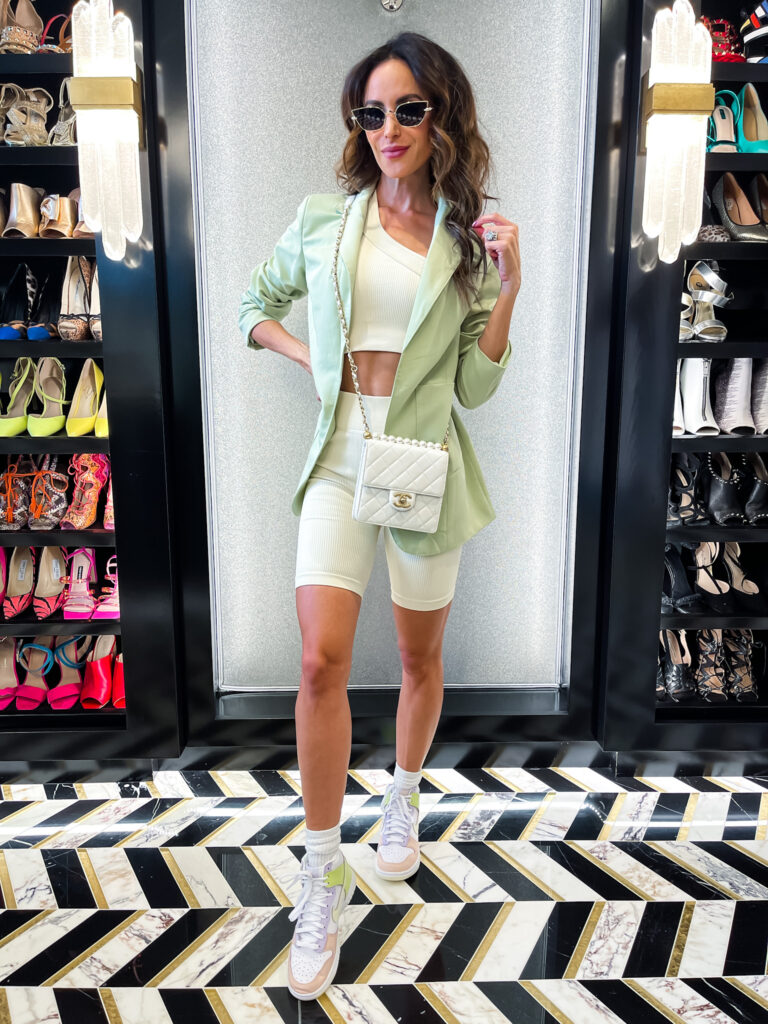 You can create a more casual look by layering your biker short set with a white button down
Keeping the biker shorts casual, but still adding something to make it fun can be done by layering on a white button down to a matching set. The button down adds a little coverage to the outfit while still looking super cute. I also like to add a matching white hat to complete the look. You can also find these sunglasses and white button down on my Amazon store front!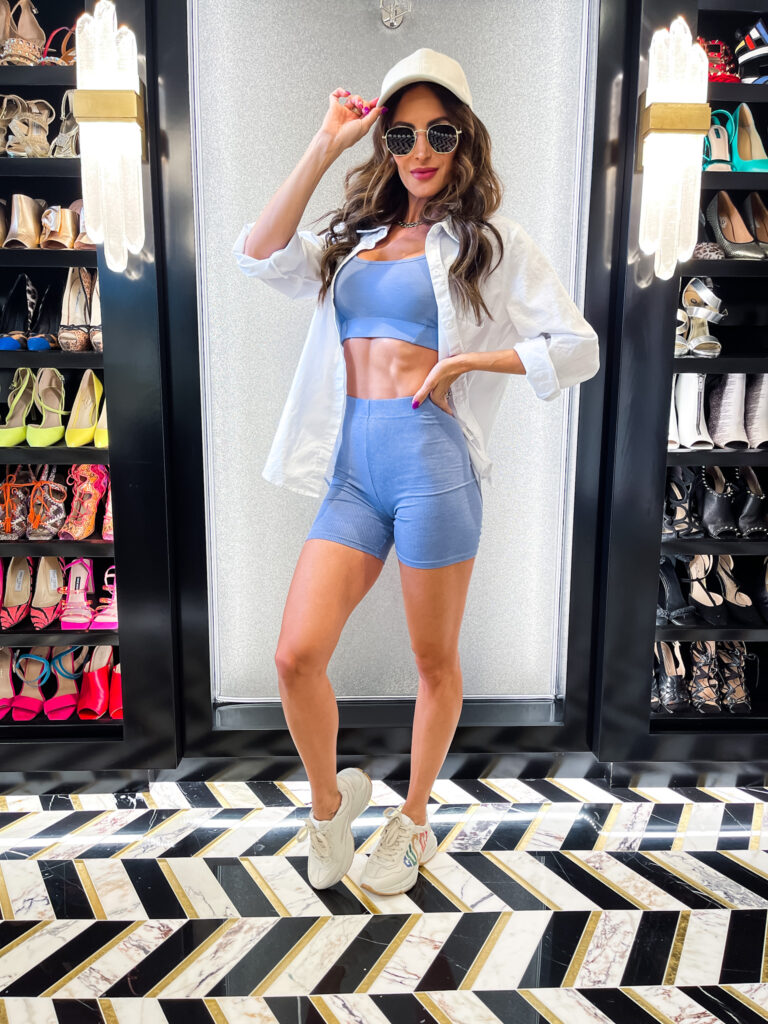 You can make a statement by wearing a cool graphic tee with your biker shorts
You can also keep the biker shorts look casual by adding one of your favorite graphic tee's to the outfit. Recently I've loved wearing my biker shorts paired with my Brexton shirt to the track. The graphic tee really keeps the outfit comfortable while still making a statement. You can always dress up the look while still staying comfortable by adding some statement jewelry and cowgirl boots! You can find my earrings, necklace, sunglasses, and cowgirl boots on my Amazon storefront.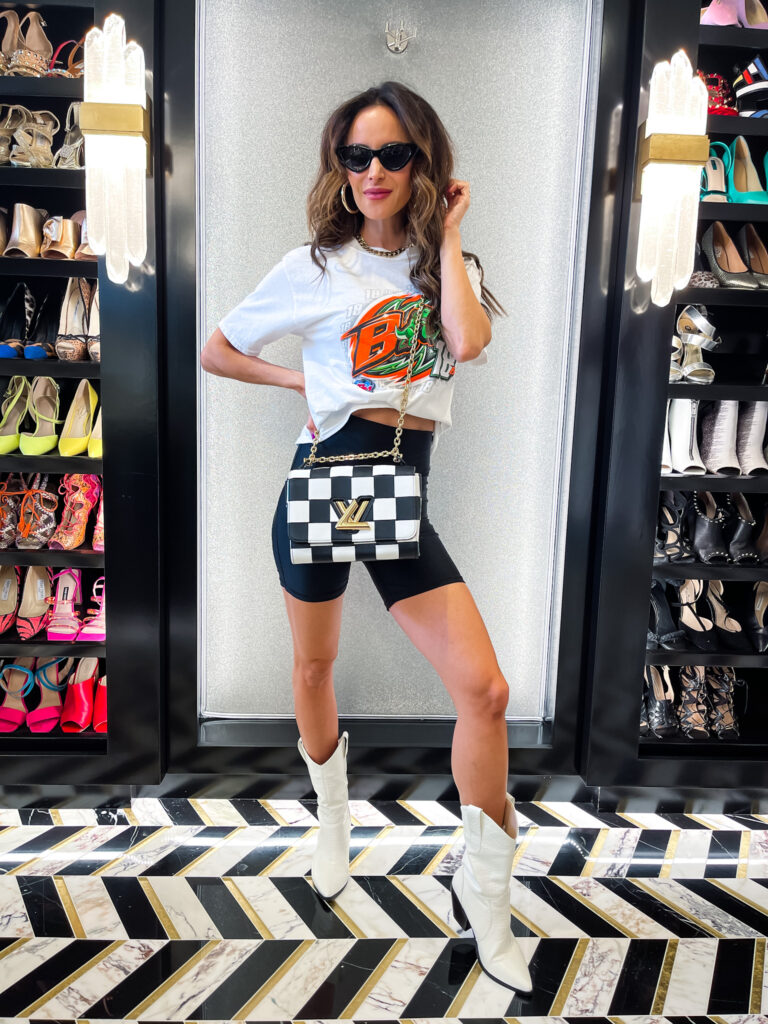 Shop all of my looks on my LTK page here!