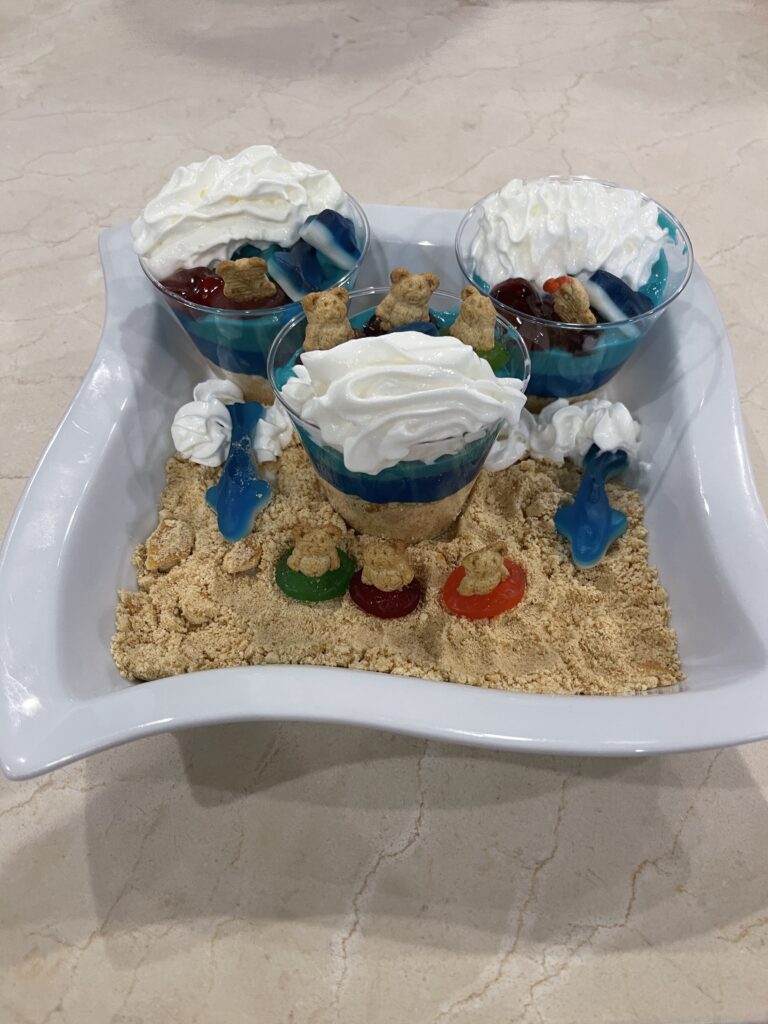 Today, we made some really fun and super easy pudding cups for Brexton's sixth birthday party which is SHARK themed! Brex wanted to make it a little bit gruesome so our little teddy graham man is going to be eaten by the shark.
We used crushed up vanilla wafers for the sand at the bottom of the ocean and we colored instant vanilla pudding two different colors of blue with food coloring to make the water and of course had our shark gummies, strawberry pie filling for the blood and lifesavers for life vests for the teddy bears! We topped it all off with whipped cream for the waves!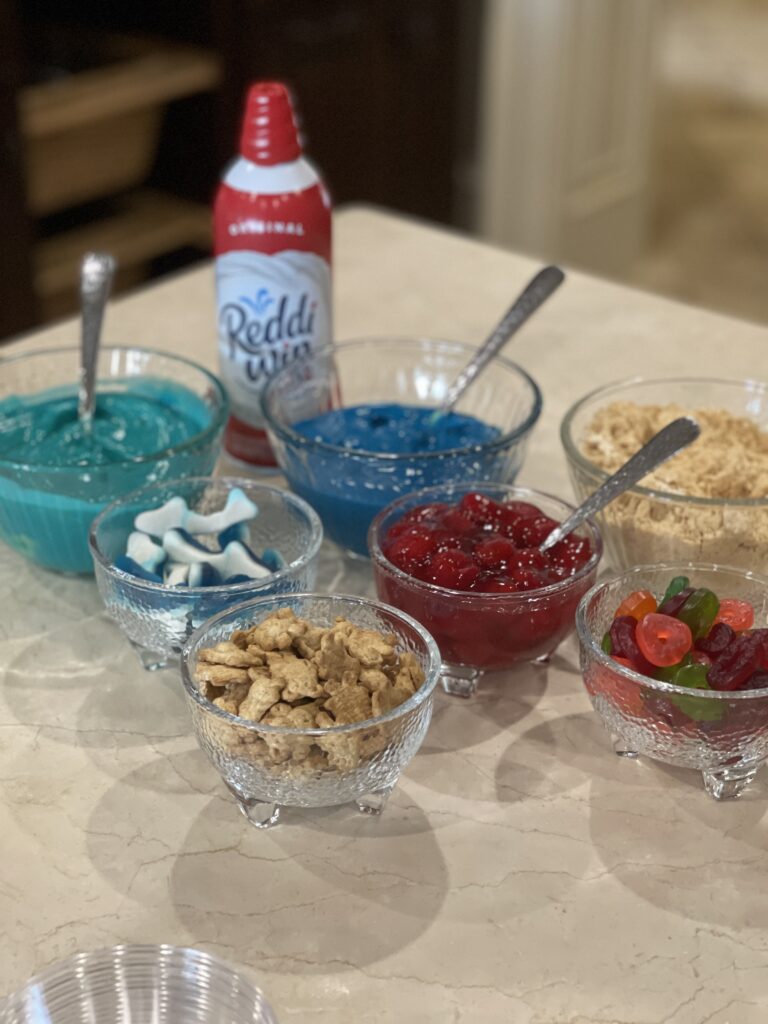 Ingredients
Crushed vanilla wafers
Instant vanilla pudding
Blue food coloring
Shark gummies
Strawberry pie filling (very important for making the "fake blood" it also adds a great flavor!)
Teddy bear graham crackers
Lifesaver Gummies
Instructions
First, make your vanilla pudding according to the instructions on the box, once it's cool, add your blue food coloring – we did a little darker blue in one and a little less blue in the other to make two colors. Then, crush up your vanilla wafers and you're ready to start making your cups. It's not necessary, but we used clear cups so we could see all the layers.
We started by putting our ocean floor in the bottom of the cup, then we added the dark blue pudding for the bottom of the ocean. Then we added a layer of the light blue pudding on top for the top of the water. We put our shark gummy coming out of the wave and our little teddy floating in his lifesaver floating on top of the water. For extra gruesomeness (#boymom) we added strawberry pie filling around the shark and the teddy graham!
These are fun for shark-themed parties or a JAW-some Shark Week activity! We hope you and your family have fun making your shark cups too! Fair warning, they will turn your mouth blue!