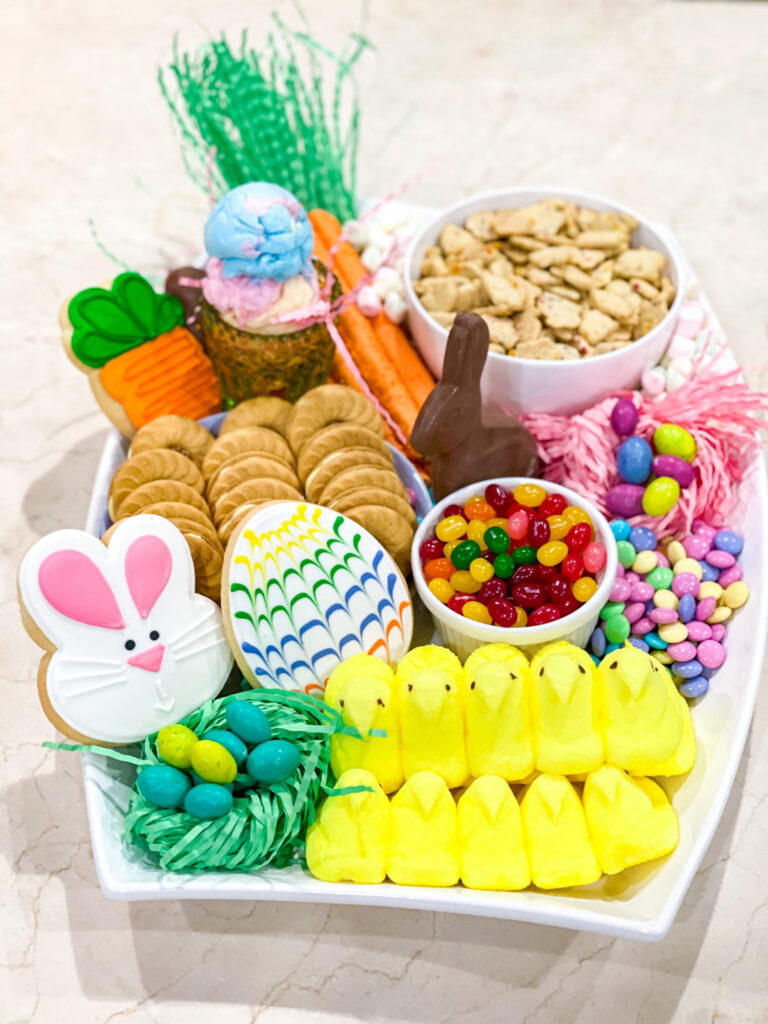 Easter is almost here, and I thought it would be a really fun idea to make a kids Easter-themed charcuterie board with Brexton!
A charcuterie board is basically a big board or plate with artfully presented finger foods. The trick is to start with the big items to anchor the board and then fill everything in around the big items.
This is what we used for our board, but you can use anything you'd like: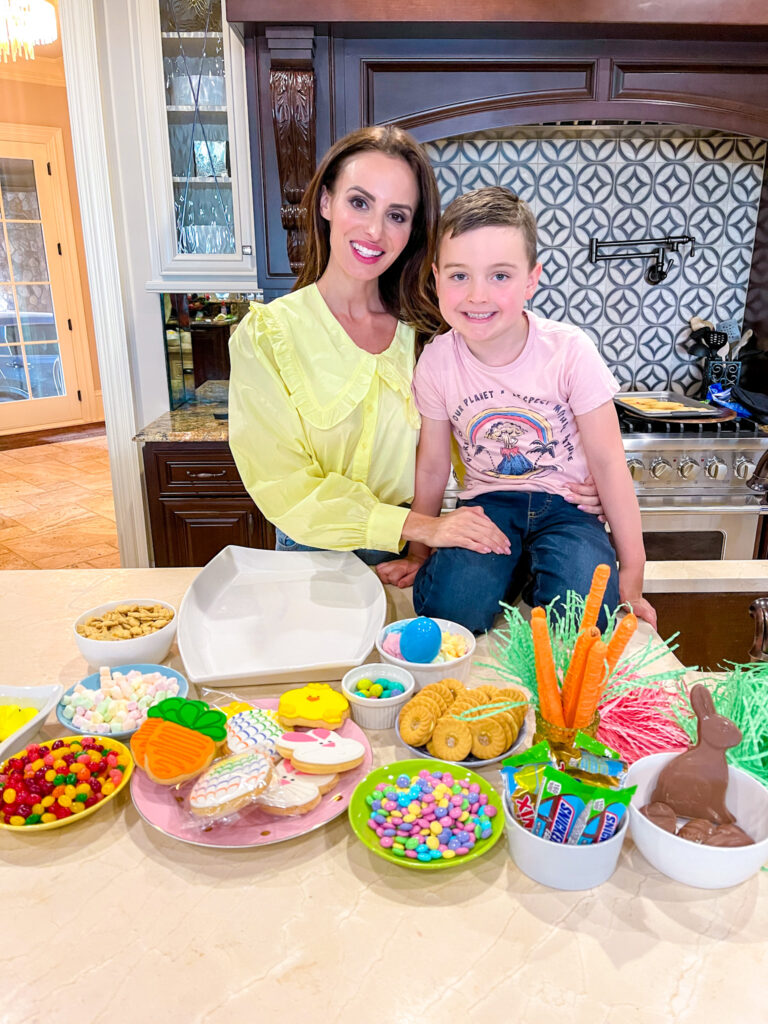 Supplies:
A big serving plate or board
Assorted small bowls and plates
Ingredients:
Birthday Cake Bunny Grahams
Lemon Sandwich Cookies
Orange fudge dipped pretzel rods
Mini Marshmallows
Cotton Candy
Assorted Easter Cookies
Starburst Jelly Beans
M&Ms Peanut Butter Eggs
Snickers Eggs
Twix Eggs
Dove Chocolate Bunny
Marshmallow Chicks
Assorted Easter Grass
We just folded some Easter grass under the orange fudge covered pretzels to make them look like big carrots, and also twisted the Easter grass into a nest for our M&M Peanut Butter Eggs. We even used an old Easter egg to shape cotton candy into an egg. We added in the cookies and graham crackers and some little mini marshmallows to fill out our board and add some color.
We popped in some Twix and Snickers Eggs and a Dove chocolate bunny to complete our board. Brexton's favorite part was the nest we made for the M&Ms eggs AND he loves the Starburst Jelly Beans! If you want to see the video of Brexton and I creating our board check out my Instagram!
This is a really cute and easy thing you can do with your kids and it makes a great little dessert bar for them for Easter! And it's so fun and festive!