Guess what time it is?! Looks for Less with Murph Boutique! My favorite type of blog to write. I love browsing designer websites for new trends and then searching for similar, more affordable looks to offer at Murph. There is nothing better than finding a piece that looks designer for a fraction of the cost! I love a good deal. So, let's get started!
Snake Booties: 
If you've been out and about or on Instagram lately you've most likely seen snake print boots EVERYWHERE. They are trending right now, and have quickly become a staple in my wardrobe. Although, I don't see it staying in style forever which is why I didn't want to spend a ton of money on a trend. Snag ours for only $65!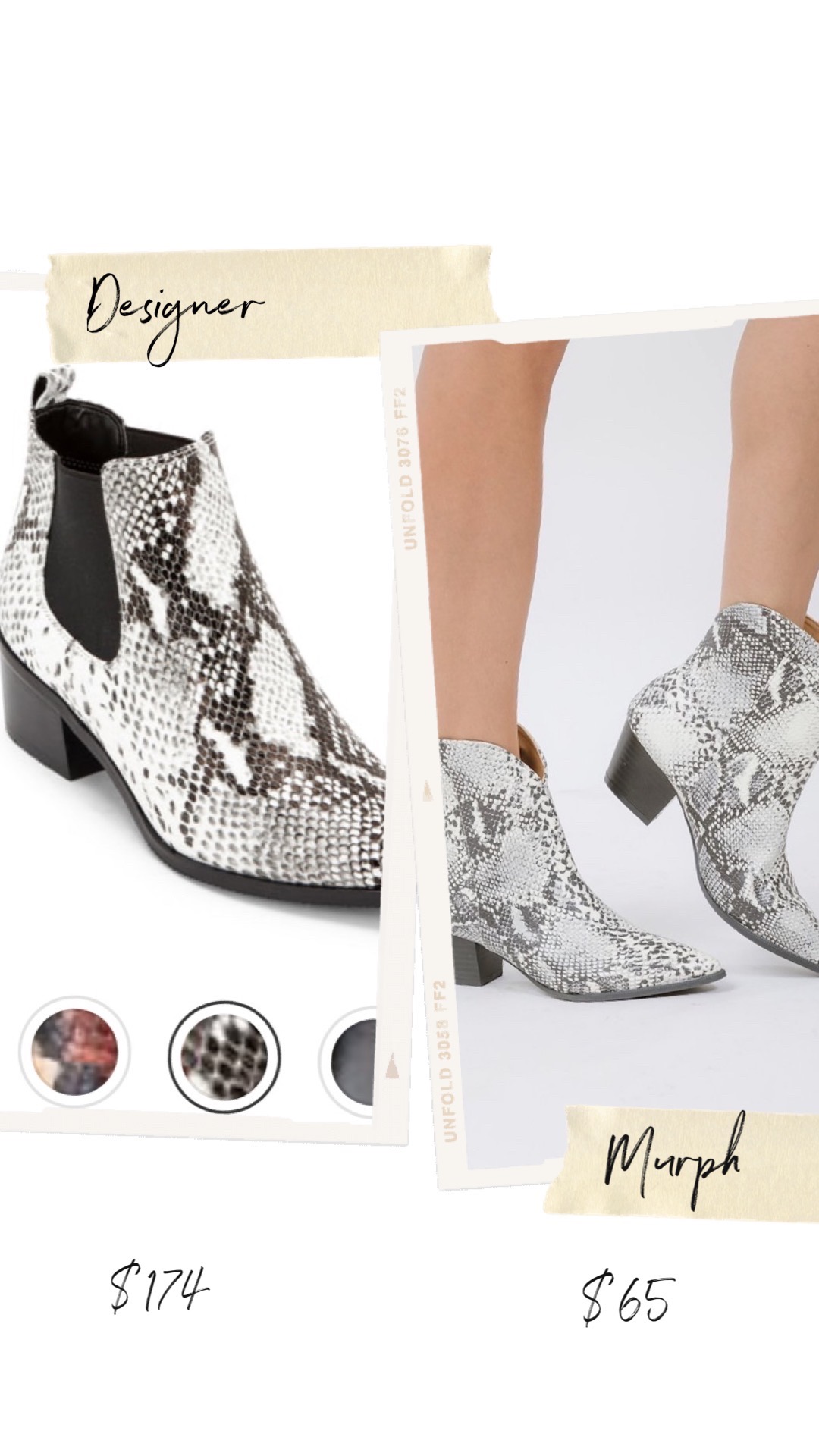 Mustard Wrap Dress: 
The perfect look for allllll of your Thanksgiving festivities. Throw it on with some booties and you have an adorable fall look. The dress from Murph is almost identical, but has a tortoise detail that I think makes it even cuter than the designer one and it's only $48! WIN.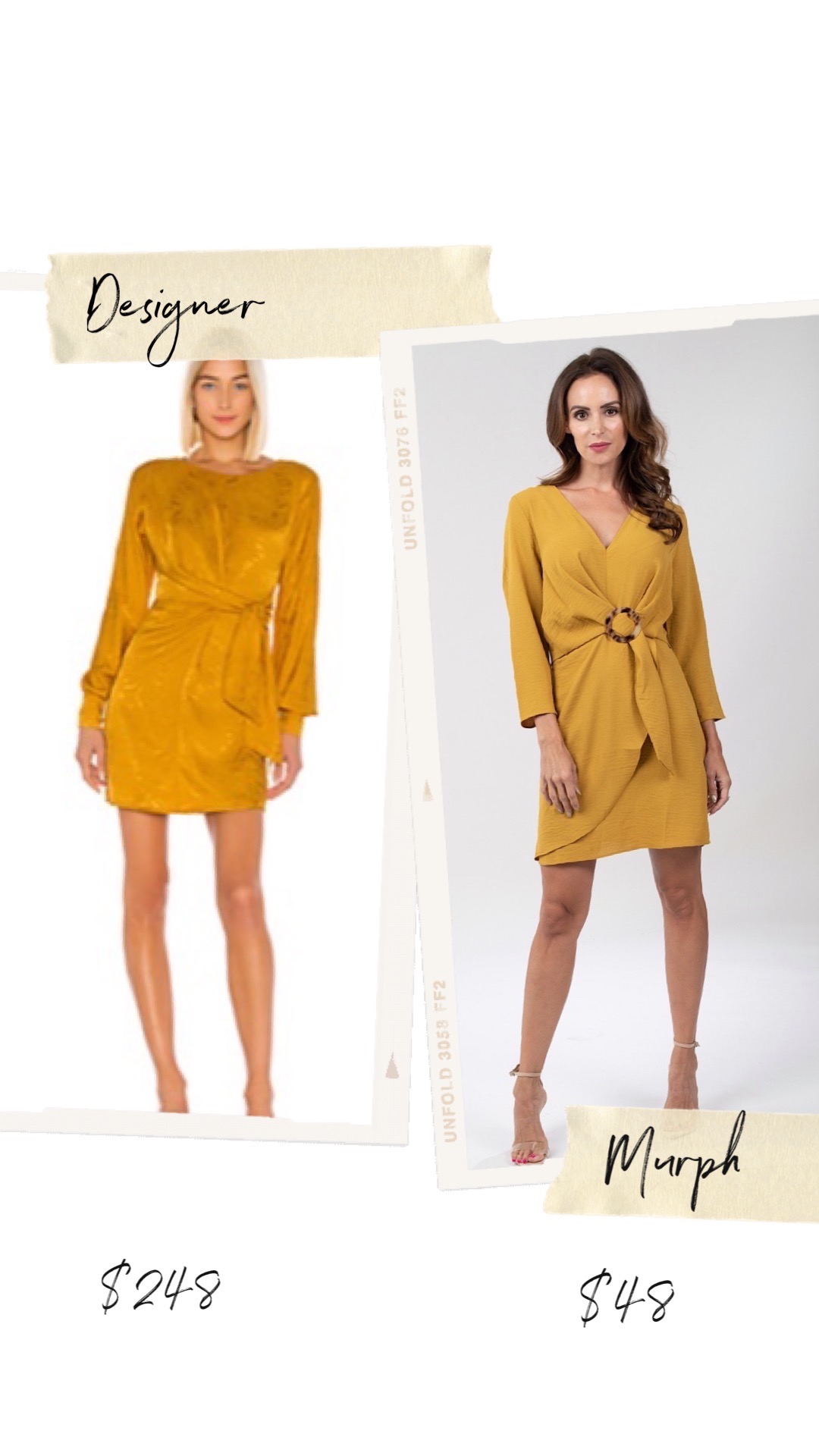 Tie Dye Top: 
It's no secret that tie dye is in this year and I'm definitely LOVING this trend! It's so fun and you can style it a million different ways. With tie dye though, I know it won't be in style forever so I wanted to find a more affordable option for Murph. I love the waffle knit and that it comes in two colors! Purple and black – both only $48.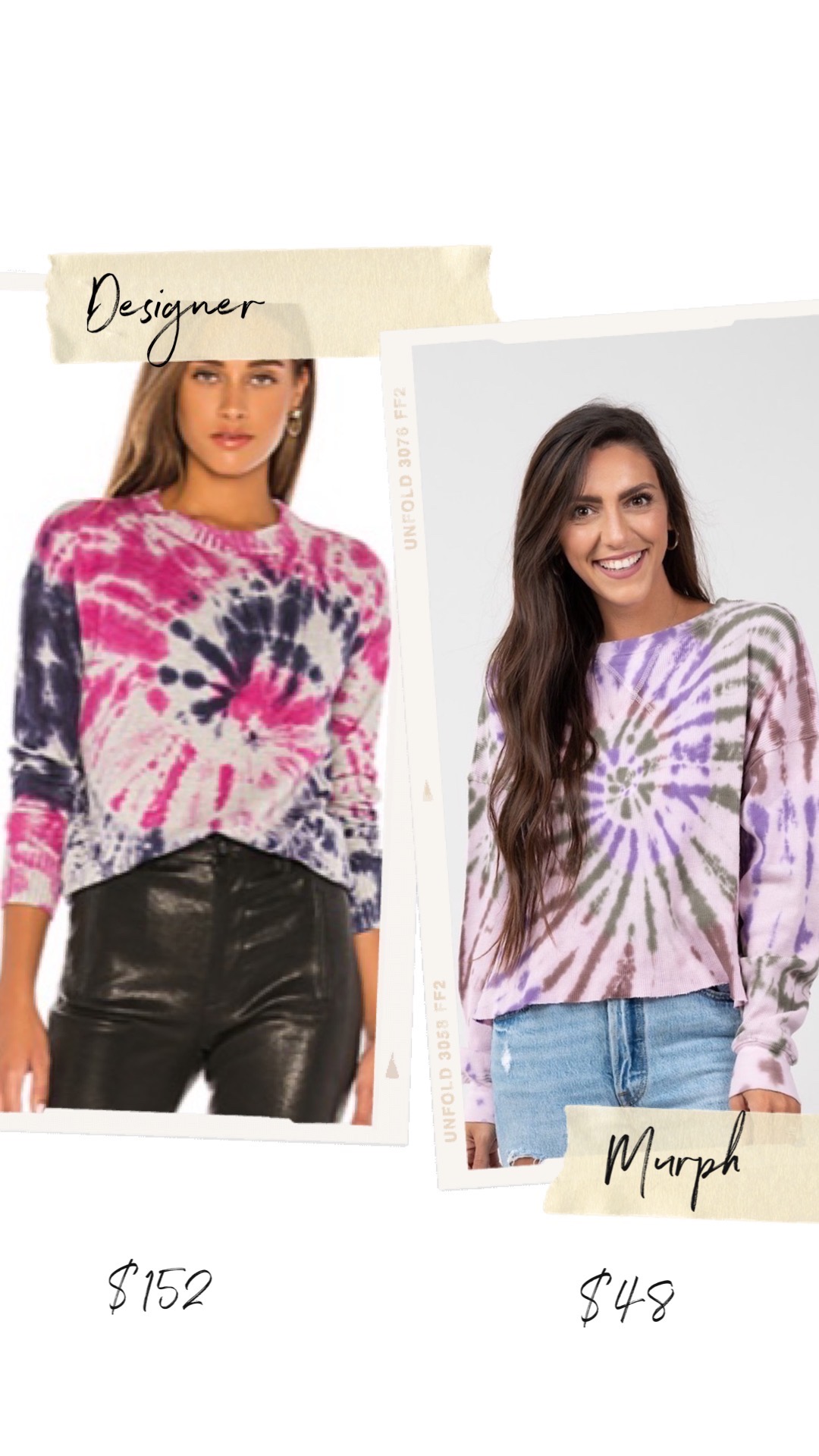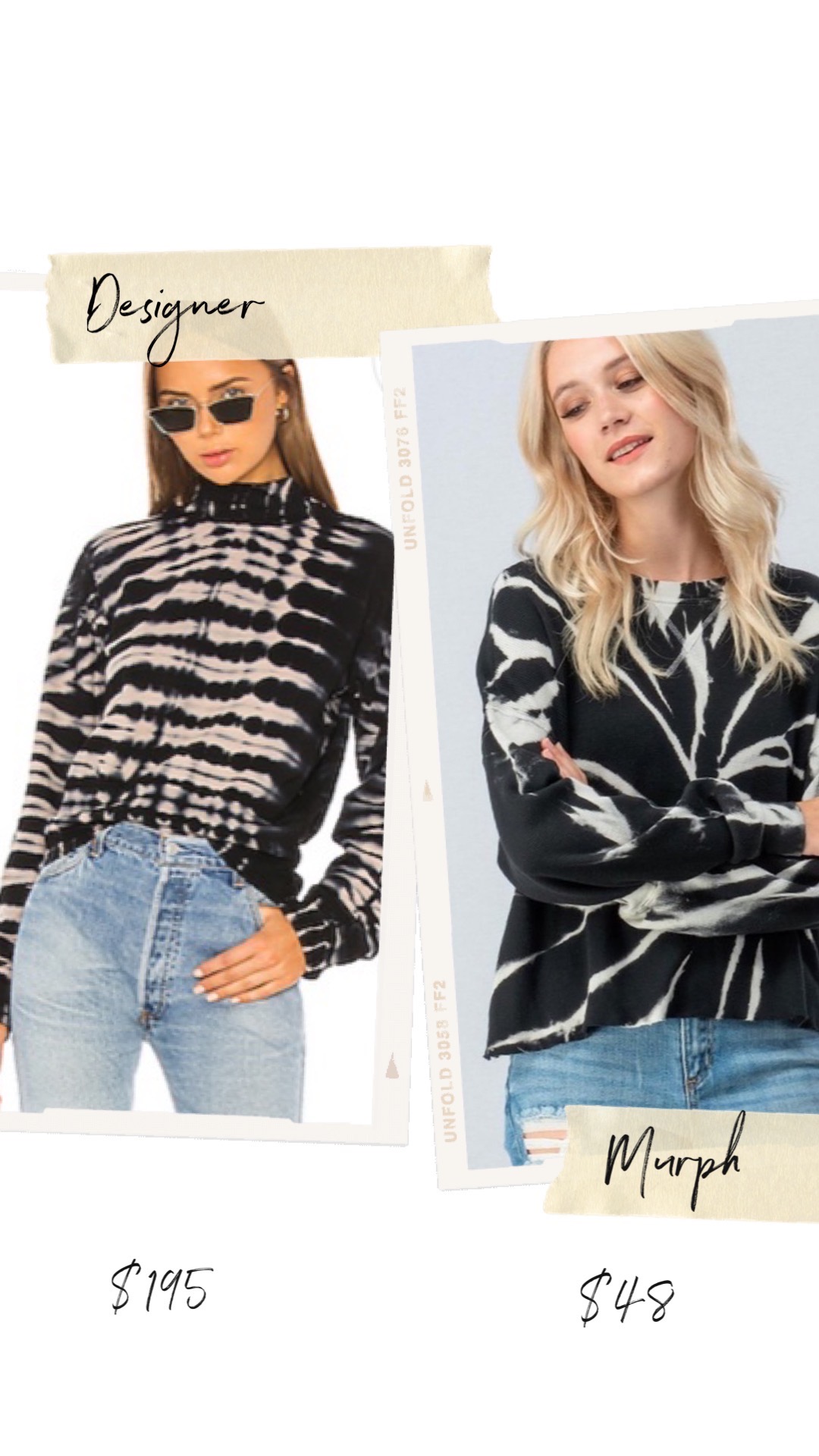 Leopard Cardigan: 
Leopard is my absolute favorite thing to wear in the fall (or all year round, who am I kidding LOL). Definitely a neutral in my book and I love how cozy this one is! There is no need to break the bank on a cardigan. This affordable option has quickly become my favorite and I'll be wearing it well into the spring time. I am always reaching for it in my closet! $62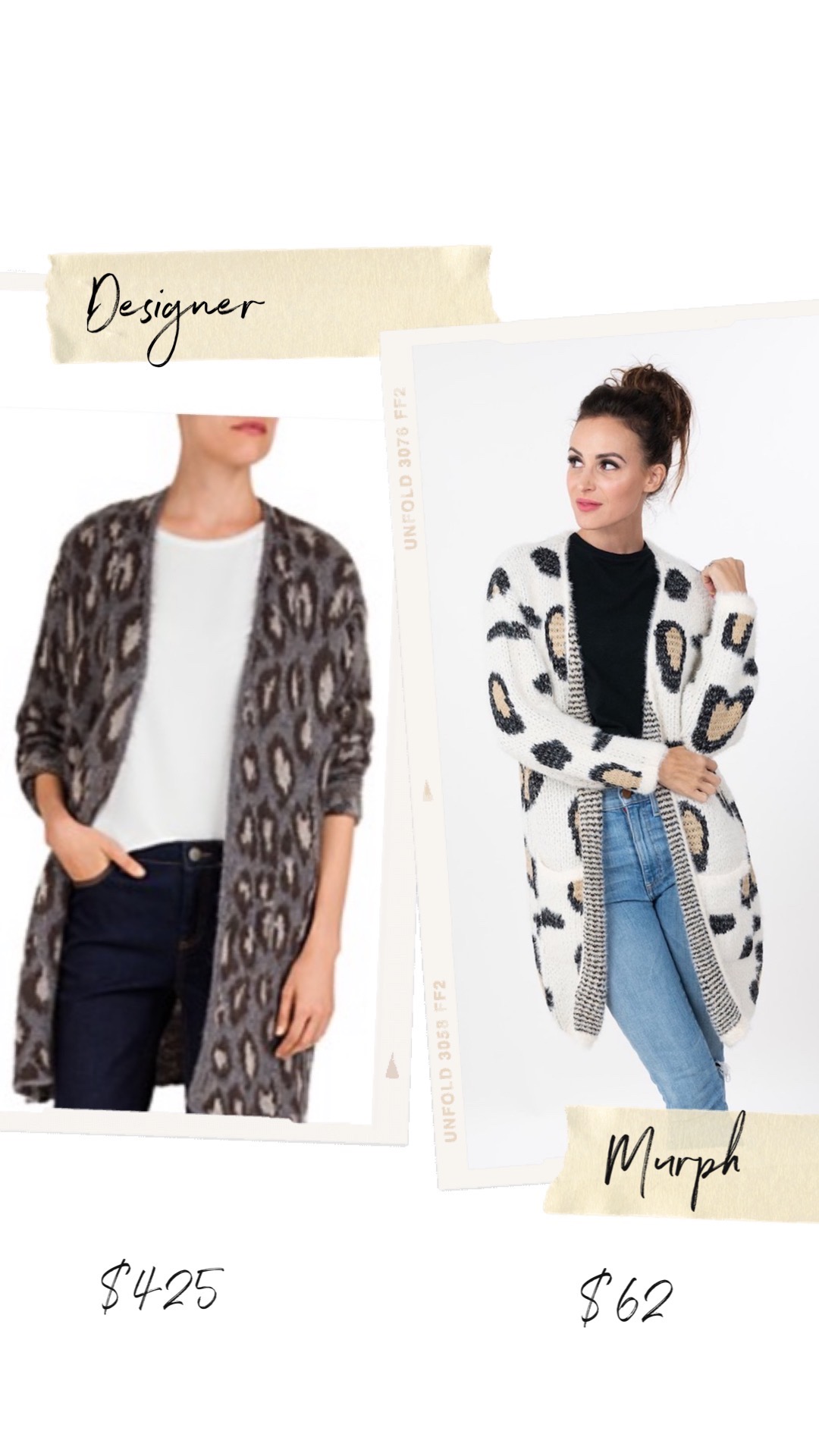 Wide Leg Jeans: 
Yes, yes yes!!!! I love this trend so much! They are so adorable, look great with booties, sneakers or even sandals in the summer. Such a fun twist on your normal jean. They are very trendy, so spending a ton of money on them wasn't something I wanted to do. For a fraction of the cost you can have the same look! $79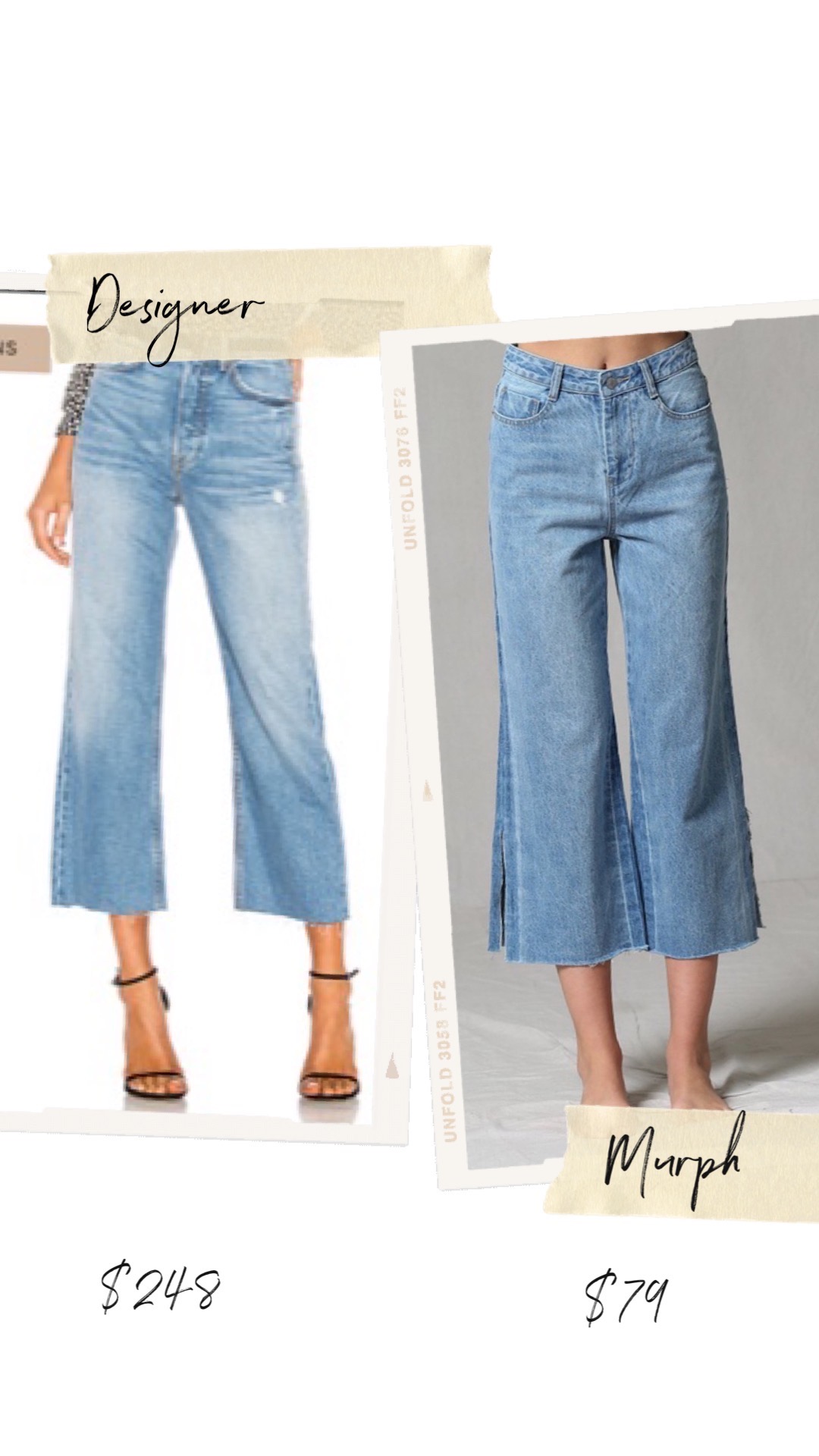 Star Sneakers: 
I'm sure at this point, we all own a pair of star sneakers! They are everywhere and I don't see this trend going anywhere anytime soon BUT the famous ones on the left are over $500, say what? The ones on the right are just as cute and only $45! STEAL.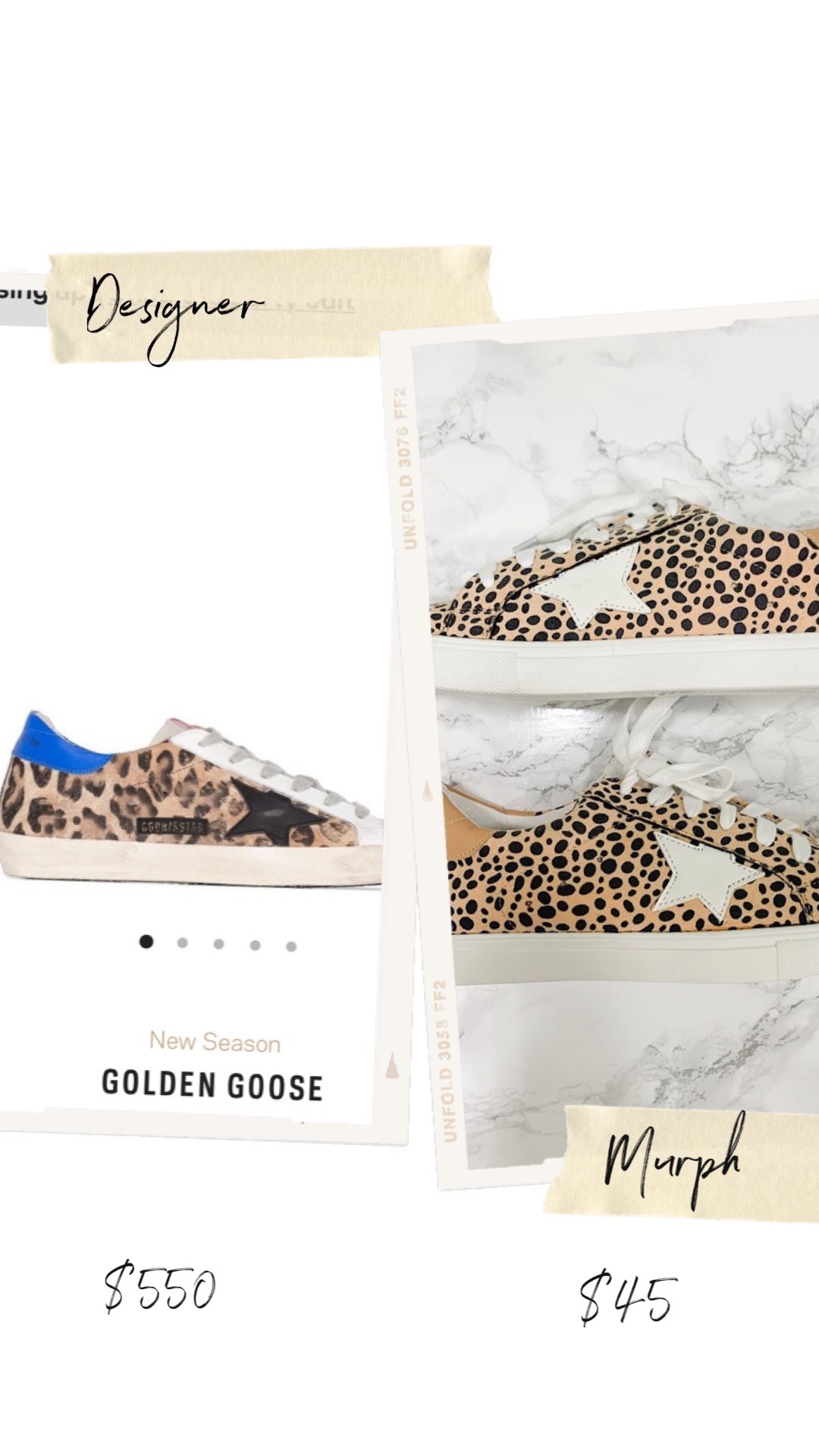 Slouch Booties: 
Who doesn't love a good slouch bootie in the fall/winter? I know I do. They can be worn with jeans, skirts or dresses, are so flattering on your leg and can just really dress up any look. It's hard to find a great slouch bootie but I am obsessed with the contrast heel on the Murph ones! $65 and so comfortable too!