What's WORSE than browsing Instagram, finding something you just CAN'T live without, and then seeing that it's WAAAAY too expensive? 🤦🏻‍♀️⁠ When we're putting pieces into the shop for Avanti the Label, price (and AMAZING quality) is something we ALWAYS consider! We want to bring you the LATEST fashions at the BEST prices (so you can TREAT yourself, and your partner might not even notice it on your CC 😂)!⁠
⁠
Today, I'm sharing how to get THE LOOK for LESS. You'll see Avanti pieces that look SO similar to the pricier items, you won't even notice the difference! These items are all high-quality, timeless, and will take you through summer and even into the fall. For example, even our White Leather Paper Bag Shorts are great in the fall when you toss on a fun pair of knee-high boots, a tee, and your favorite denim jacket.
Which items are the most surprising to YOU? Let me know in the comments below!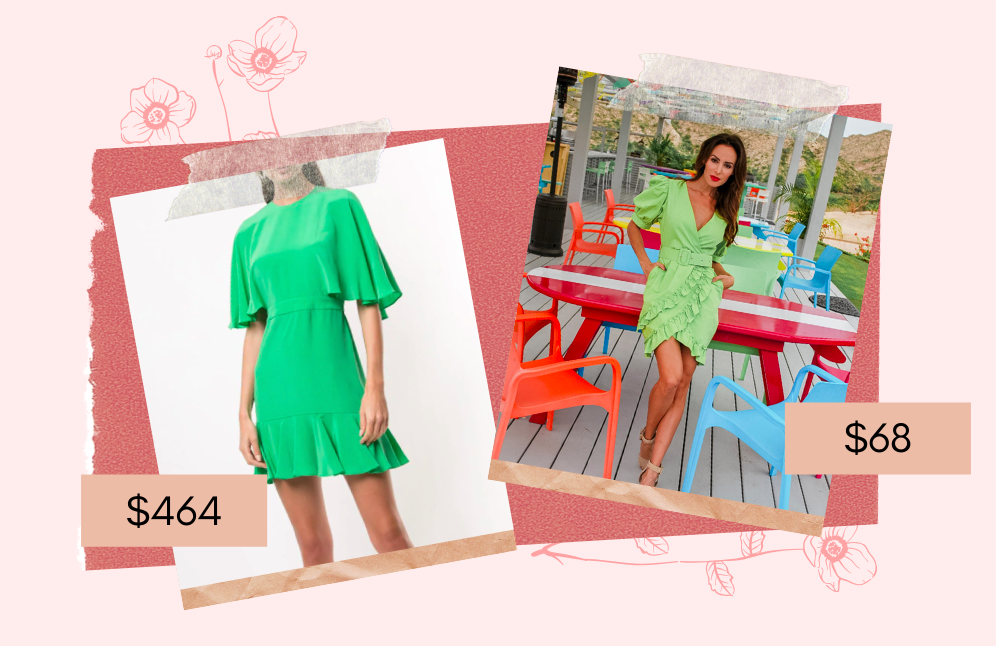 Margarita Dress, $68 at Avanti the Label
Listen, I'm fully aware that these dresses aren't spitting images of each other, but I seriously just had to introduce this dress to you! Sorry, not sorry. While both are green and ruffled, if you ask me, the $68 pick from Avanti the Label is truly one of the most unique dresses I've seen. The fun ruffling, the wide belt at the waist, and the low V neckline make for a sexy yet sophisticated piece. PLUS, it's the most beautiful, show-stopping shade of green for the summer months. Don't you agree?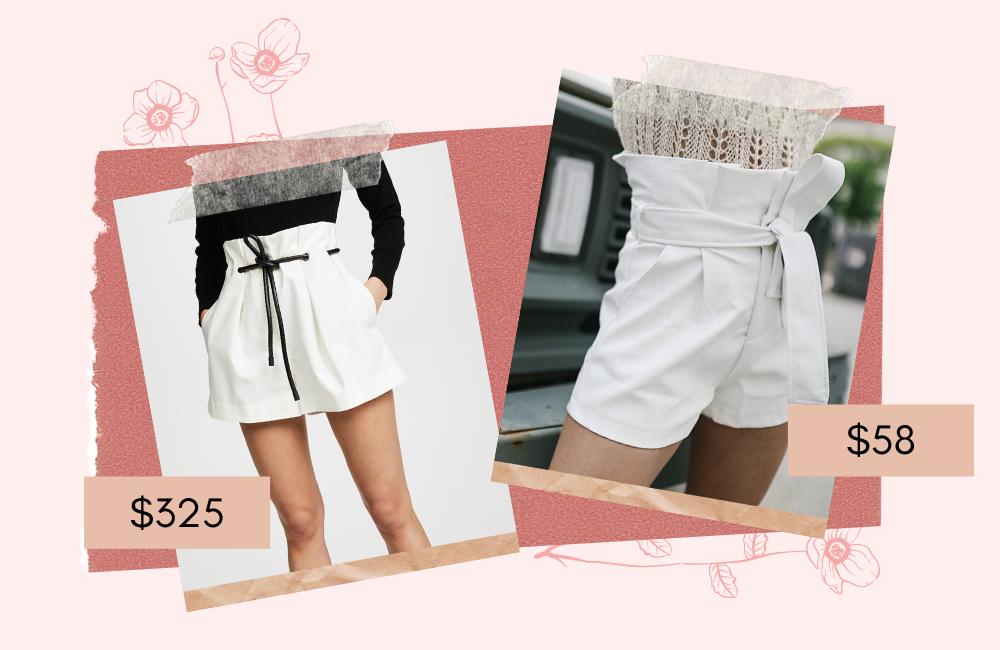 White Leather Paper Bag Shorts, $58 at Avanti the Label
These shorts need no introduction. They're truly such a great piece to have in your closet as they'll literally go with ANYTHING. No matter what the season, you can see my styling these fun bottoms in SO many different ways.
Pretty in Pink Espadrilles, $45 at Avanti the Label
I always find myself gravitating towards one key, comfortable pair of sandals during the summer months, and this year, these have been that pair for me. What I love is that they give me a nice height boost without the discomfort that is wearing a stiletto. Plus, I can chase Brex around the yard just fine in them 🤣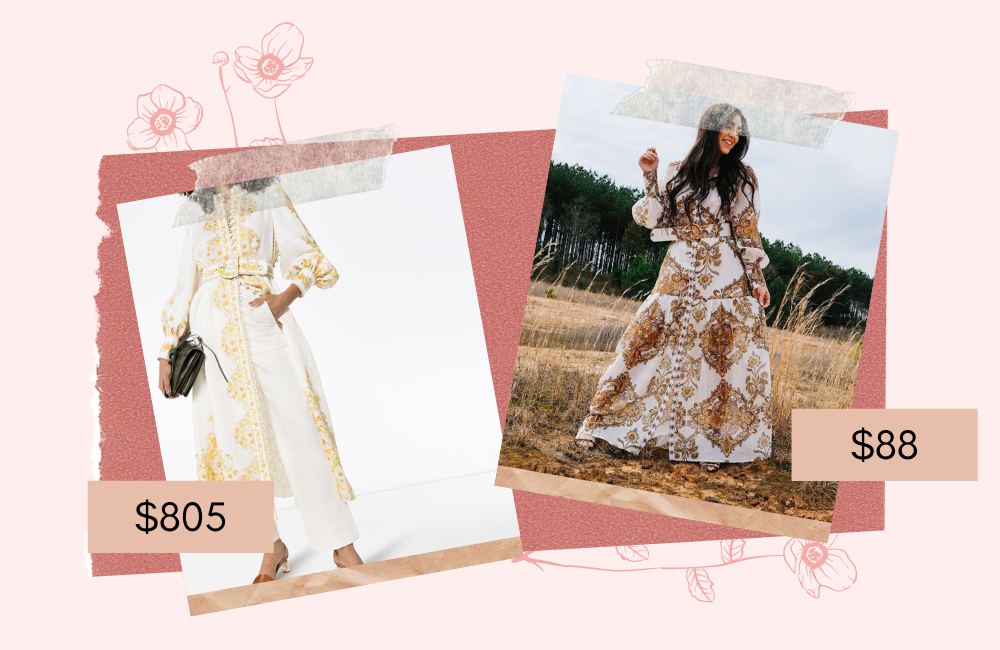 Milan Maxi Dress, $88 at Avanti the Label
When Hillary and I saw this dress at market, we KNEW we needed it. I had seen SO many items just like it while browsing through magazines or scrolling the pages of Revolve and ShopBop, but I never wanted to even look at the price tags. At less than $100, you can get this designer-inspired dress that will surely turn heads anytime you wear it.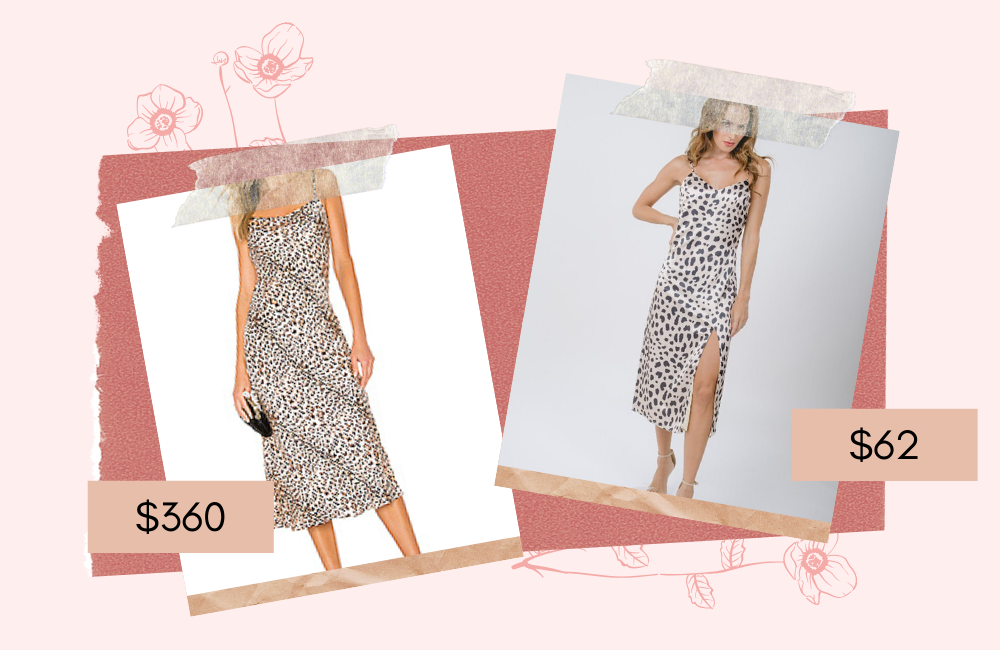 Spotted Slip Dress, $62 at Avanti the Label
Animal print isn't going anywhere, you guys! Might as well stock up now! This spotted slip dress is easily one of my favorites in the shop right now because of the endless ways you can style it. Sure, you can rock it as is, but I always love to toss on a fitted tee underneath and pair it with some sneakers for a truly comfortable, everyday look. SO many options with this one!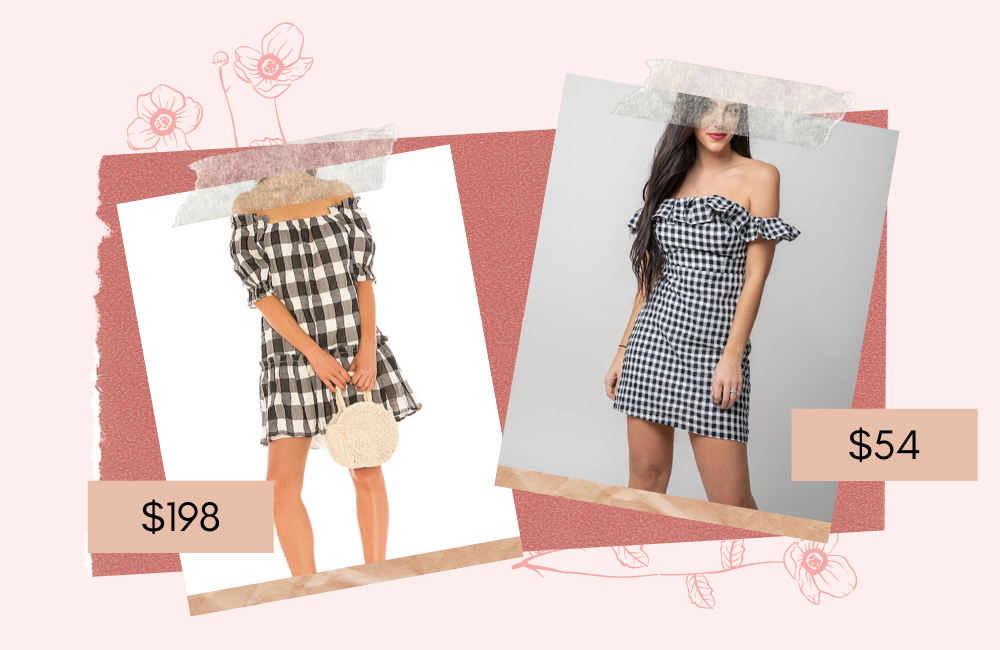 Picnic Mini Dress, $54 at Avanti the Label
If you ask me, this picnic print just screams summer. Once things are fully open again, I can totally see myself rocking this at the race track during the warmer months. The off-the-shoulder silhouette lends such a sexy touch but because of the more innocent print, it's easy to not look like you're trying too hard while keeping things appropriate at the same time.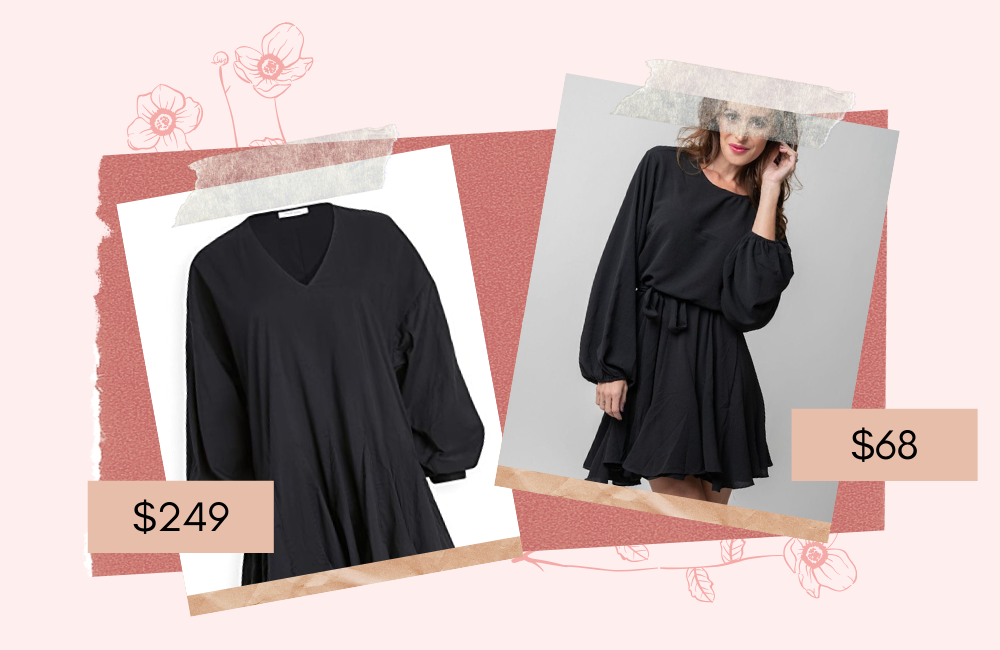 Dancing Under the Stars Dress, $68 at Avanti the Label
Everyone needs a good LBD in their lives, am I right? If you're not typically someone who loves to wear a fitted black dress (hey, if I know I'm going to be eating a big meal wherever I'm wearing it, flowy options ALL THE WAY, girl!), then this flowy silhouette is perfect for you. Most dresses of this quality and style are typically over $200, but this find comes in at under $70, can you believe it?