**This post is sponsored by 'all'. All opinions are my own.**
I can't believe how fast November is flying by- Thanksgiving is right around the corner! If you haven't caught on by now, Brexton LOVES to help me in the kitchen (and I love it too). But, cooking with a kid can be quite messy! He likes to use his clothes to wipe his hands, instead of a towel which makes for a huge mess but also a lot of fun.
If you're wondering how the heck I keep his clothes clean- it's all® Mighty Pacs Odor Lifter detergent. I swear by this! It is the perfect option for helping get even the toughest odor and stains out. Its powerful stain remover concentrated cleaning power, and added enzymes that act like in-wash pre-treaters give me an advantage over all that mess!
One of my favorite things about Thanksgiving is my mom's sweet potato casserole! It's so darn delicious and a lot healthier than your typical sweet potato casserole. Win! You'll never believe what she adds in to naturally sweeten it.. BANANA. Here's how to make it!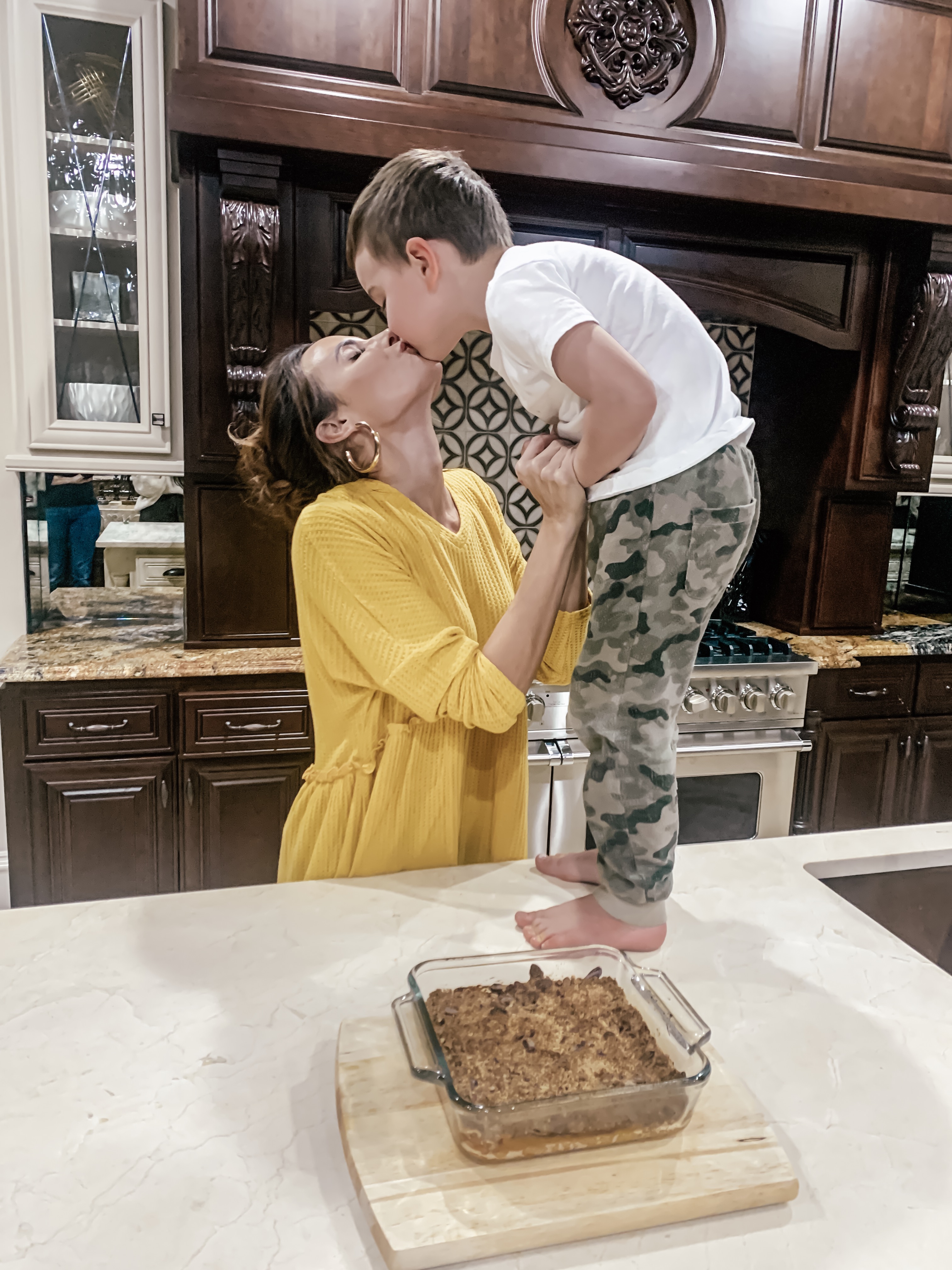 What you'll need:
4 Sweet Potatoes
3 Bananas
Honey
1/2 Splenda Brown Sugar
1/2 cup Almond Flour
Pecans
3 tbs butter
Instructions:
Place your sweet potatoes on a pan and place in the oven until soft. For the last 10 minutes, pop your bananas (with the peel on) in the oven, on the same pan. When the bananas are black remove the entire pan from oven. Peel both the sweet potatoes and bananas and place into mixing bowl. Mix sweet potatoes and bananas together, well. Once mixed, spray a baking dish with your choice of oil – I use avocado oil and then pour the sweet potato/banana mixture into the dish and spread evenly. Now, it's time to add the topping. Pour your flour, brown sugar, pecans and butter into a mixing bowl and mix. Sprinkle the topping on and place back into the oven. It does not need long to cook since the bananas and sweet potatoes are already warm. Once the topping has browned, remove from oven and serve!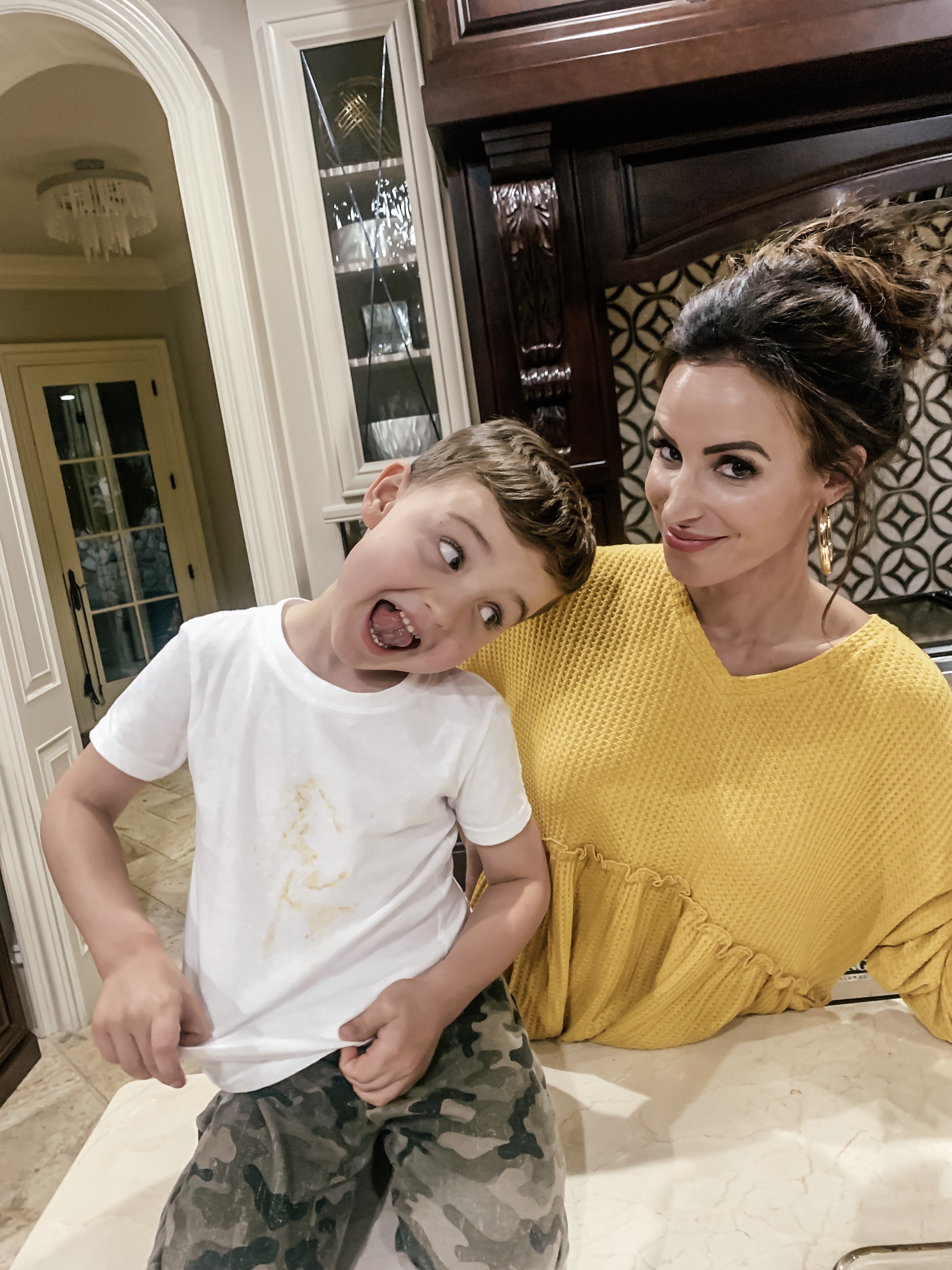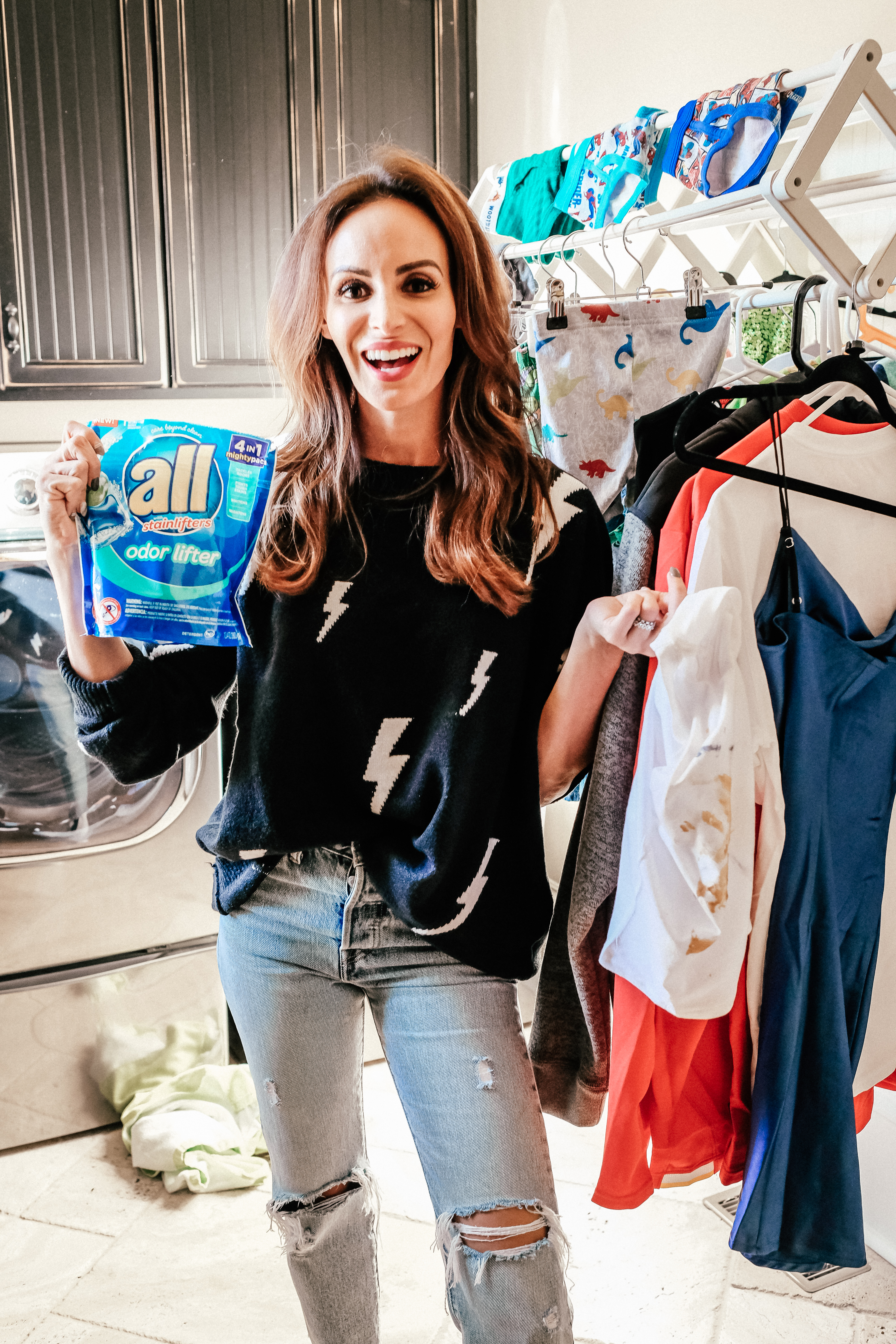 Can't wait to see you guys recreate my mama's recipe! I love it and I think you all will too. Watch the video below for a step by step and some Brexton cuteness!
Happy cooking!