Right now, we are on the road for an entire month! From Vegas, to Phoenix, to California- I thought it would be fun to share a recipe from each place we visit! Phoenix is known for their American-Mexican food, so what better way to honor that than with a Mexican Street Corn Dip, that is not only delicious but equally as healthy. This is a great recipe to bring along to your race tailgates or to just enjoy at home with friends and family!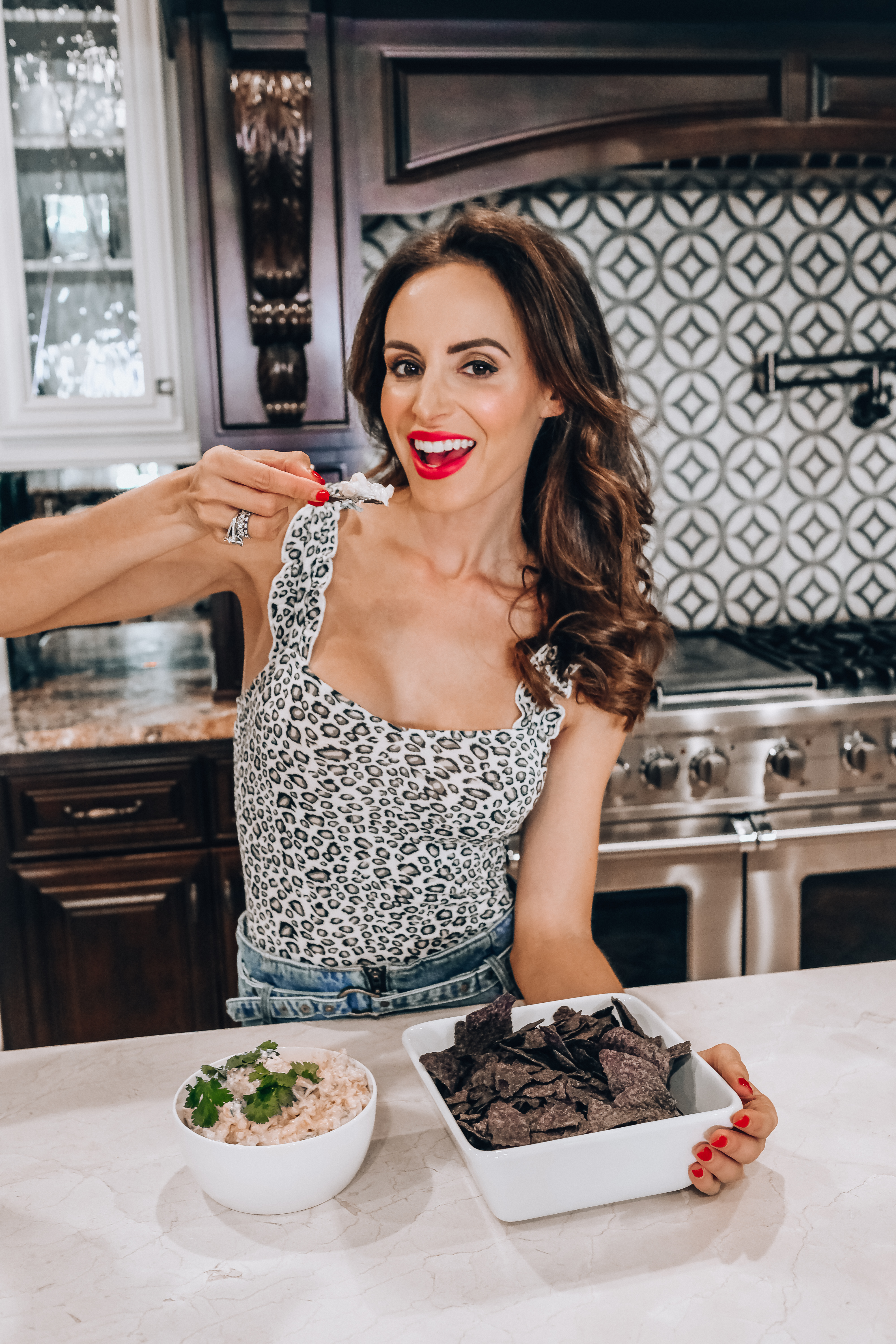 I love taking a recipe that isn't super healthy and making it as healthy as possible. Normally this recipe called for sour cream, but I decided to switch out the sour cream for plain greek yogurt and with all of the seasonings, you would never know it's greek yogurt. Plus, you're getting tons of added protein! I also used low-fat cream cheese rather than whole. I am a big believer in cooking to taste- so I don't provide an exact amount of seasoning. I think you should just keep adding in (slowly) and taste testing until it's the perfect amount. I did about three taste tests before the flavor was just right. My new favorite addiction is Clean Eatz, and their seasonings! They don't have any salt and they are SO yummy! The one I used in this recipe is the Swole and Spicy Seasoning. If you haven't tried it, you need to. Trust me on this one!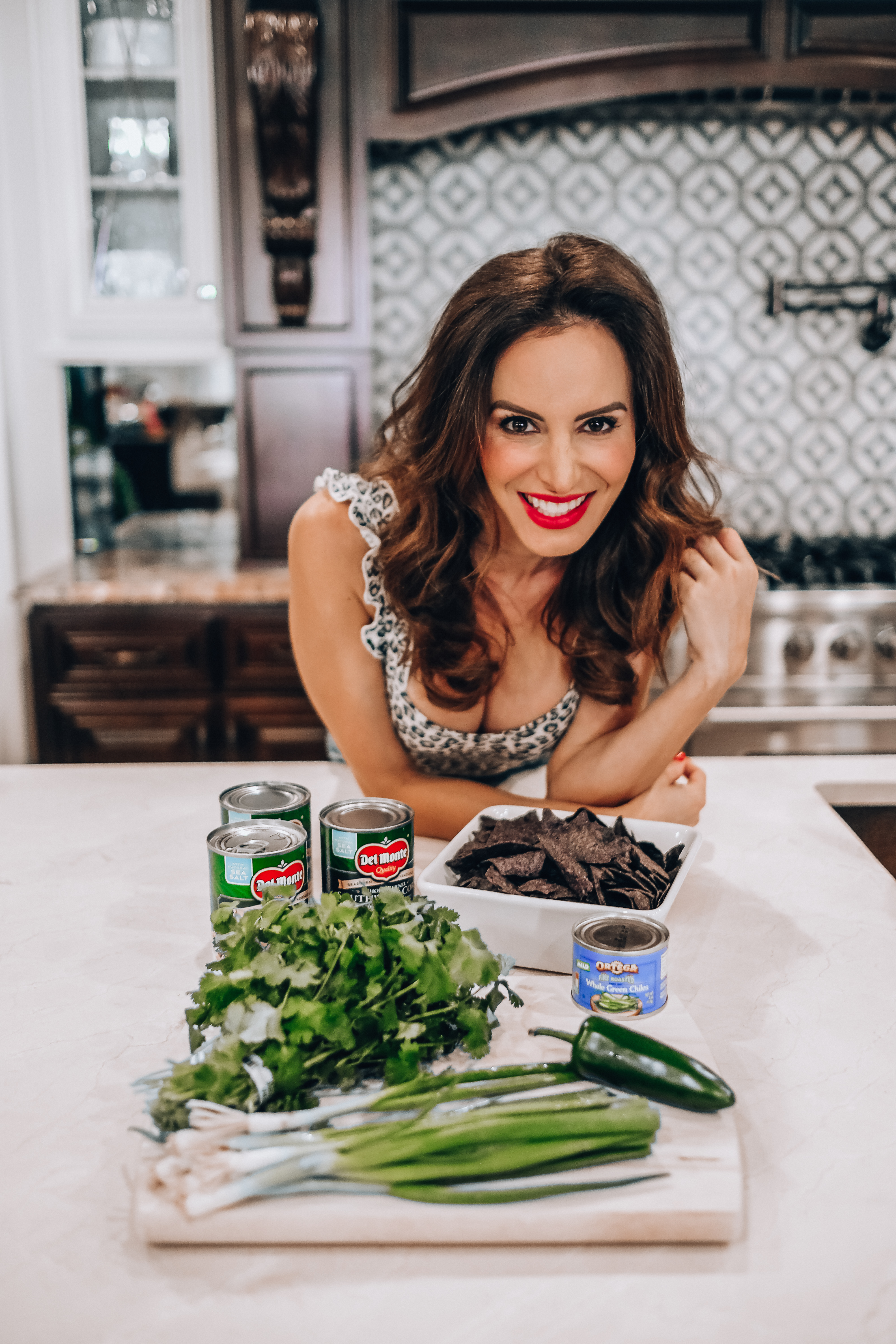 Ingredients:  
1 can Fire Roasted Corn

 

1 can Green Chilis 

 

1 bunch green onion

 

1 block Low Fat Cream Cheese

 

1 cup plain green yogurt

 
Mexican blend cheese (two large handfuls)

 

Minced Garlic

 

Salt

 

Cummin

'

 

Jalepeno

 
Cilantro (1/3 cup chopped)

 

Clean

Eatz

Seasoning 

 

Rep

pepper flakes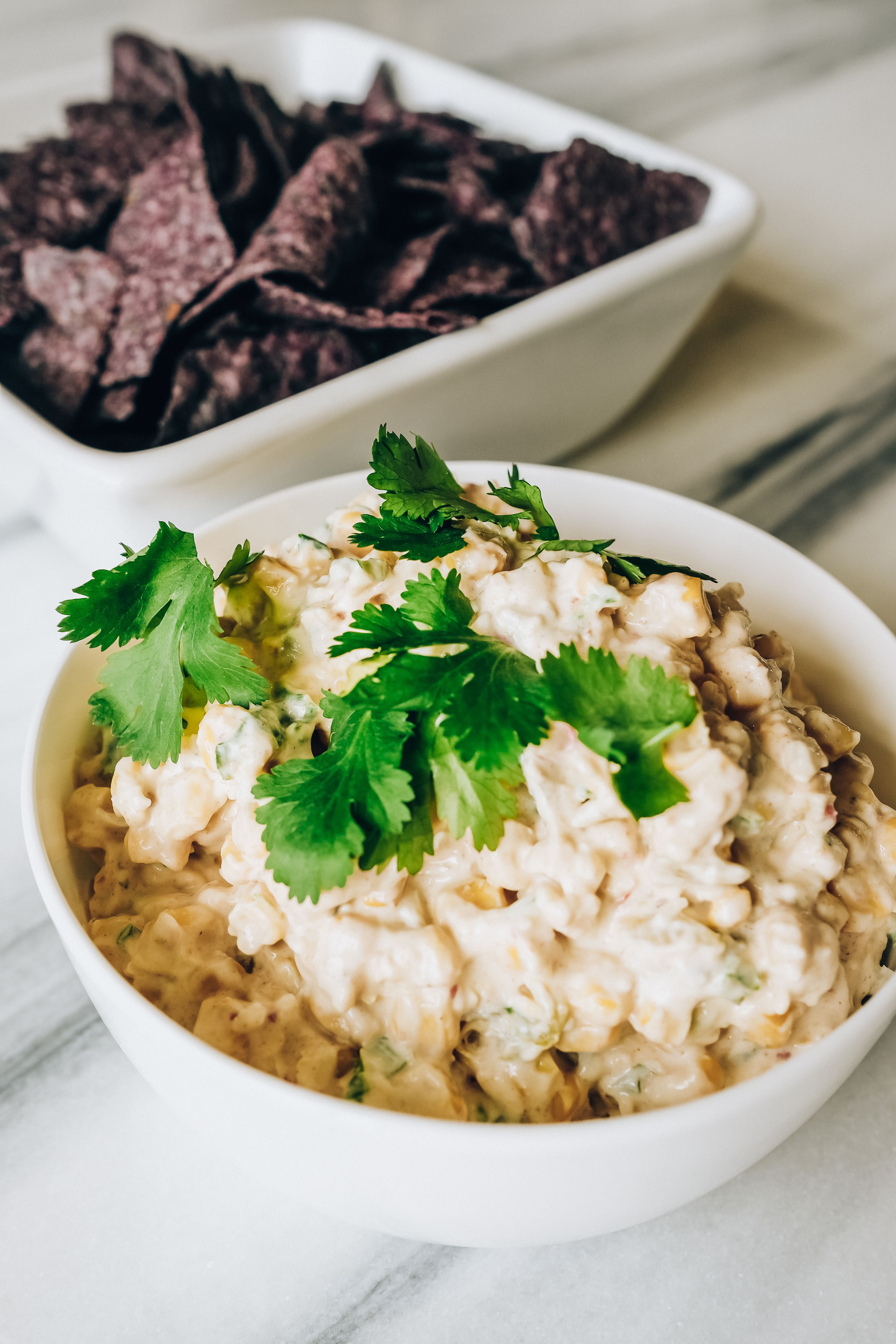 This recipe is so simple and only takes about 10 minutes to prepare. First, open all the cans of corn and drain all excess water, do the same to the canned green chilis. Next, dice the Jalepeno, Cilantro, green onion and green chilis. Combine all ingredients in one large bowl and mix well (very well- the first time I took a bite I got a huge bite of cream cheese LOL). After all ingredients are mixed– add in seasonings. Like I had mentioned above, I don't have a set amount of seasoning. Season to your preference and enjoy!