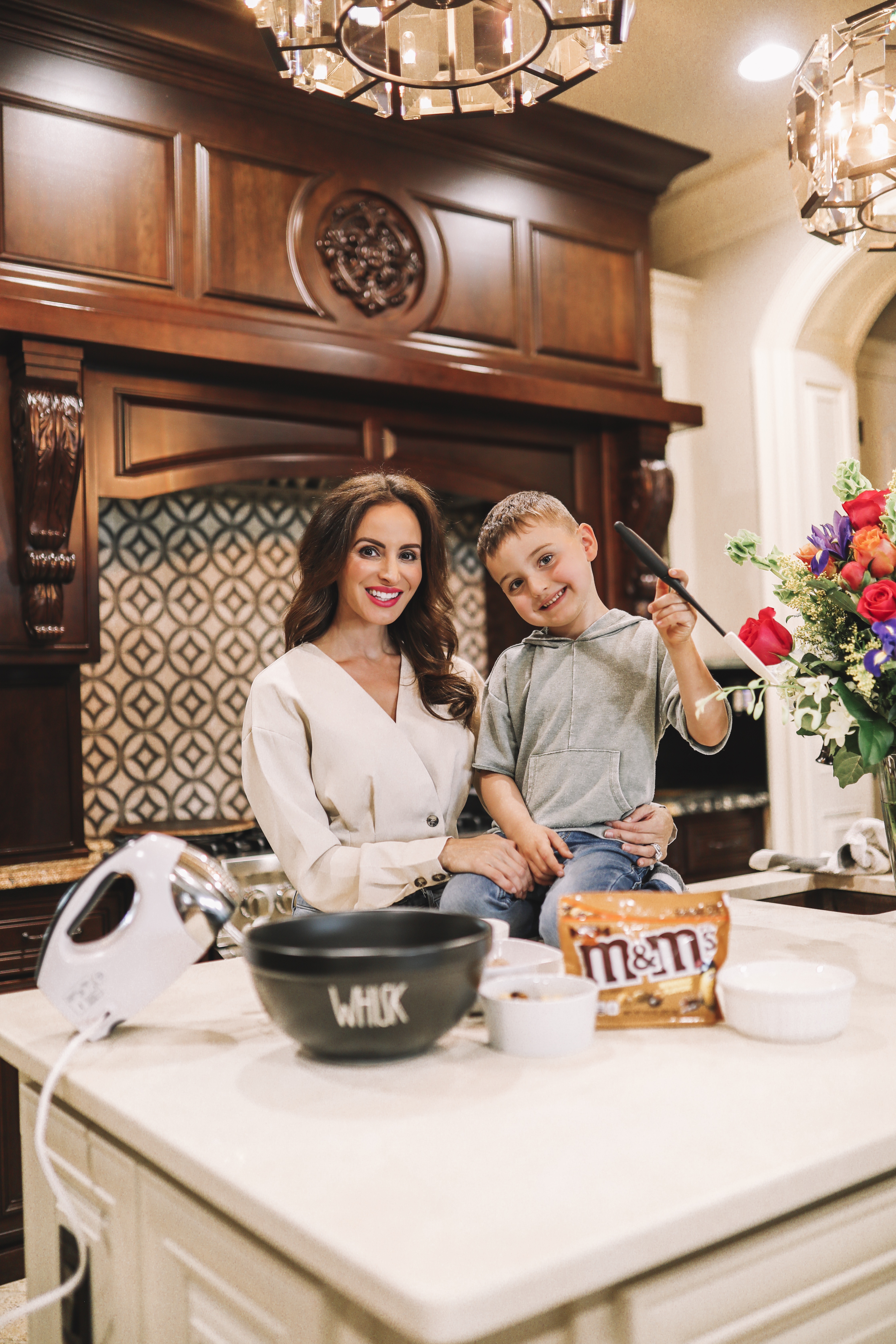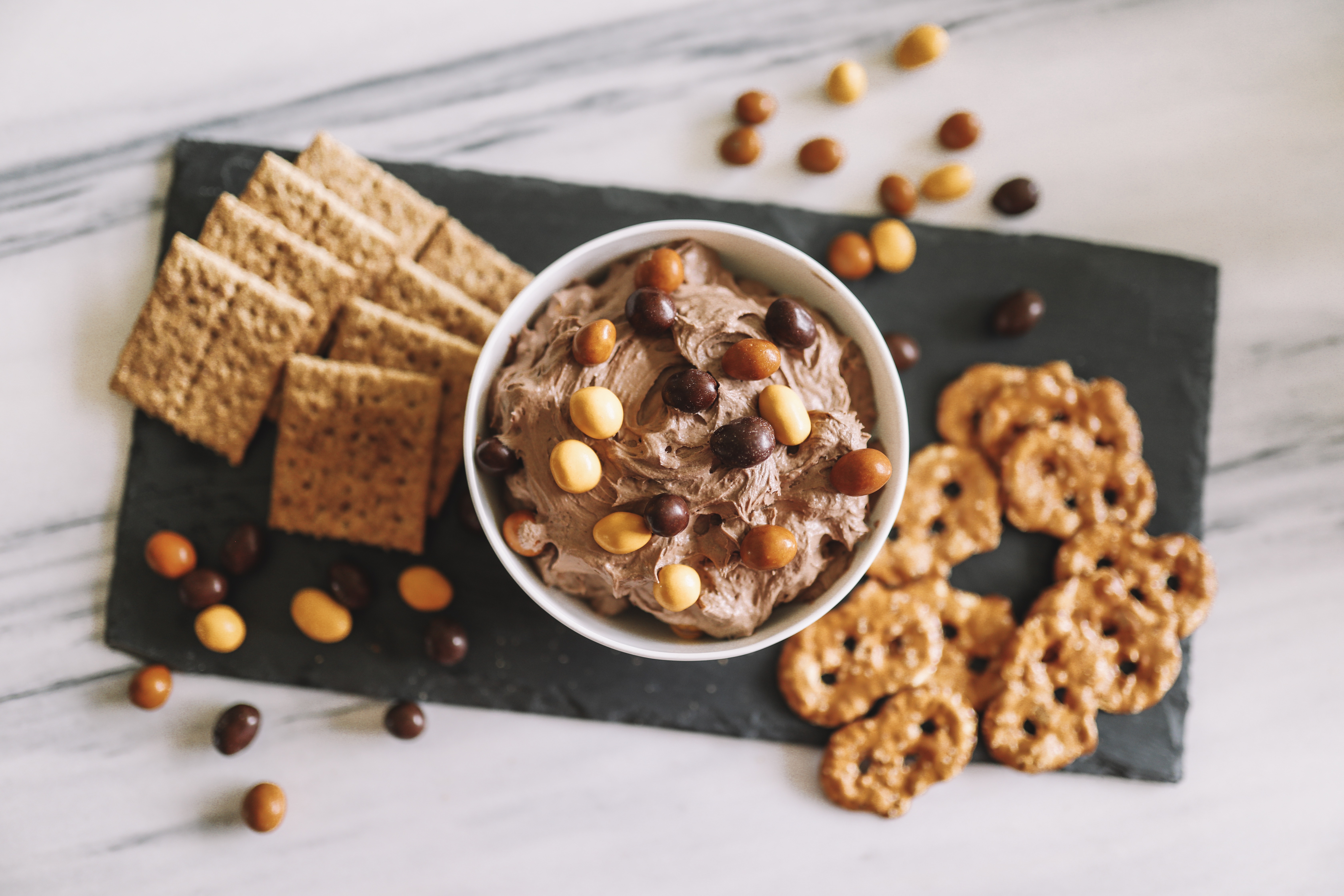 It's RACE day!! In honor of the first race back (and because we wanted something yummy to snack on during it!), we made this amazing M&M Brownie Dip!
Not only is it DELICIOUS and PERFECT to share with your household, but it's SO darn easy to make!  The preparation literally takes FIVE minutes and you don't even have to bake it! Plus you probably have all of this stuff at home already! Plus, we used the brand new English Toffee Peanut M&Ms (OMG, you guys HAVE to try them! Literally SO delicious!).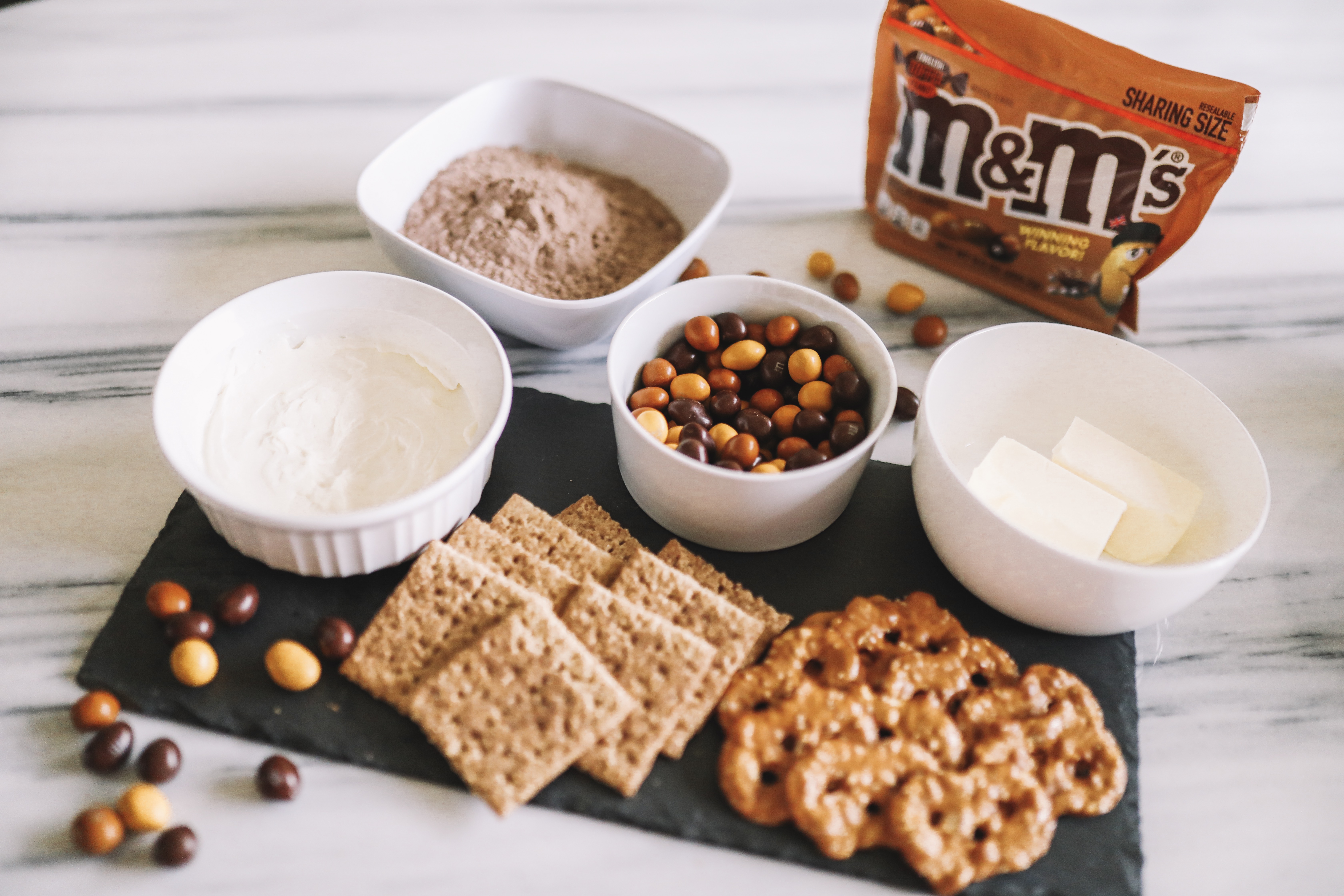 Ingredients
1 Stick of Butter at Room Temperature
1 Block of Cream Cheese
1.5 Cups Boxed Brownie Mix
2-3 tbsp. of Milk
English Toffee Peanut M&Ms
View this post on Instagram
Recipe
Start by mixing together your room temperature butter and one block of cream cheese.
Into that mixture, add in 1.5 cups of boxed brownie mix and 2-3 tablespoons of milk.
Fold in the English Toffee Peanut M&Ms (or try their Fudge Brownie flavor!) to your preference.
Move your mixture into a bowl, and add some more M&Ms to the top to garnish. That's it!