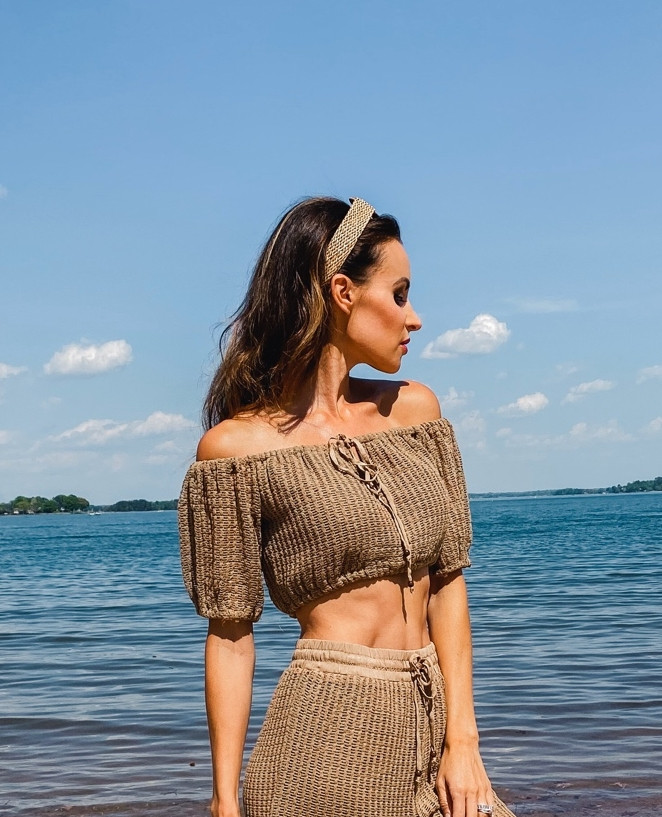 Okay, I won't LIE to you.. I used to be the WORST at wearing sunscreen. Sure, back in high school it didn't seem like a HUGE deal, but as the years go on and I'm starting to see sunspots and fine lines on my face due to the sun, you'll ALWAYS catch me grabbing for my sunscreen now!! If you're someone who still doesn't really understand the necessity that wearing sunscreen is, I thought I'd share with you some of the facts I learned that really changed my mind.
In the U.S., more than 9,500 people are diagnosed with skin cancer every day. More than two people die of the disease every hour.*
An estimated 90 percent of skin aging is caused by the sun.*
People who use a sunscreen with an SPF of 15 or higher daily show 24 percent less skin aging than those who do not use sunscreen daily.*
Sun damage is cumulative. Only about 23 percent of lifetime exposure occurs by age 18.*
Today, I wanted to share with you my FAVORITE multitasking sunscreen products so that you too can protect your skin without having to spend EXTRA time getting ready (trust me, your partners will appreciate this)! For example, there are everything from moisturizers and BB/CC creams to setting sprays and powders — all that features sun protection — on the market. I suggest taking a look at the products you currently use and decide how you can swap one or two out and replace them with these new multitaskers. Trust me, with one little swap, you'll be more prepared and protected than ever before.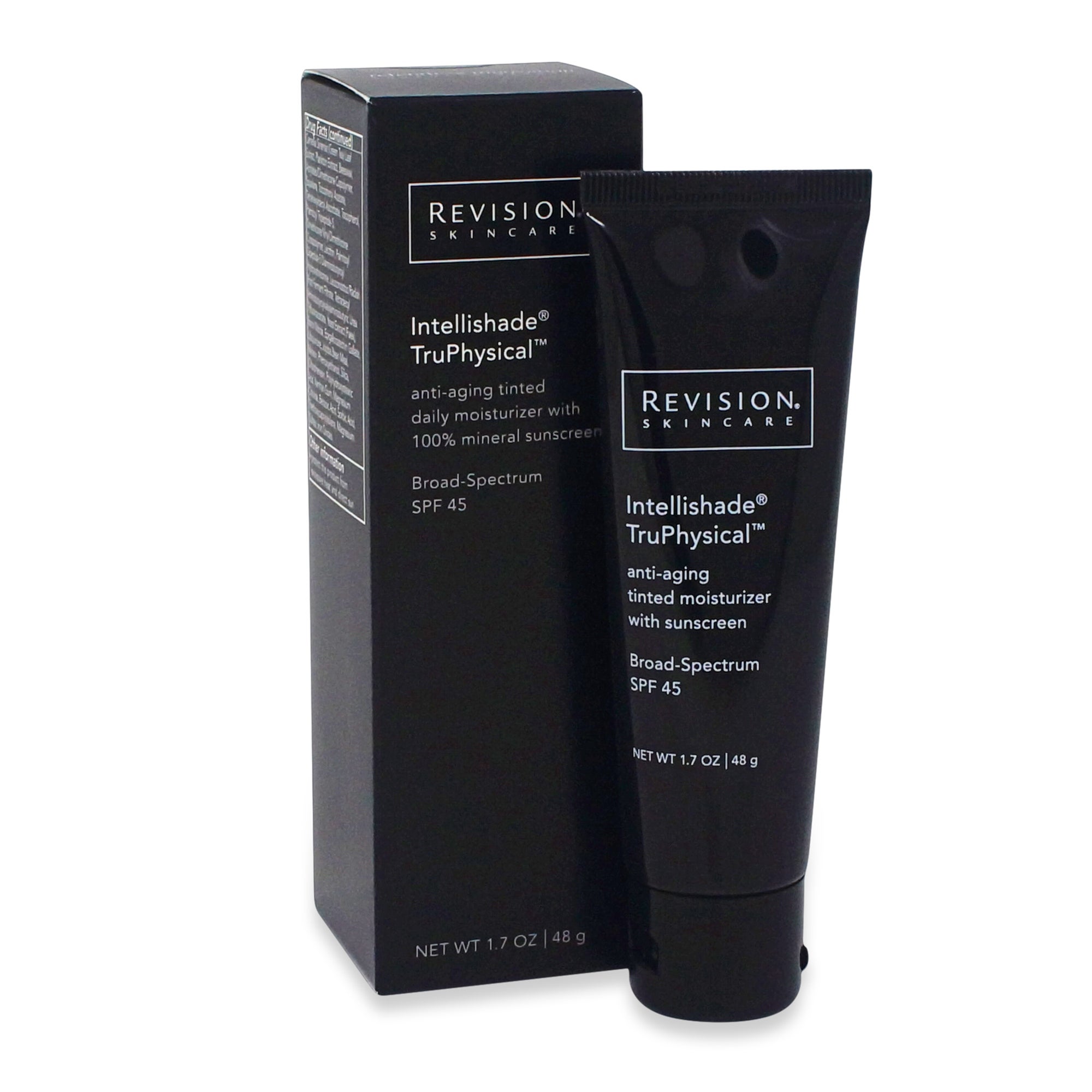 ⁠
Revision Skincare Intellishade TruPhysical SPF 45
Use It For: Moisturizer + Light tint + SPF 45 Mineral Sunscreen
Key Benefits: Even if you're not a huge makeup person, you can use the Intellishade sunscreen to give yourself a slight tint and evening out while getting in your sun protection — all in one quick and easy step. This award-winning moisturizer features over 20 age-defying, beneficial ingredients, and it also comes in a matte version if your skin is more on the oily side. It only comes in one color as the tint is universal! Seriously like magic.
Amarte Skincare Natural Finish BB Cream SPF 36
Use It For: Lightweight coverage + hydration + SPF 36
Key Benefits: If you ask me, I think hydration is ALWAYS a good idea when it comes to my complexion. When I can use a product for coverage that also helps to hydrate and firm my skin, it's a no-brainer. This BB Cream has quickly become a favorite of mine since it not only minimizes the appearance of imperfections like pores, fine lines, dark spots, etc., but it also uses omega-rich shea butter to moisturize. As someone with skin that tends to get a little oily, it's nice that this BB Cream gives you a skin-like finish without it looking greasy or shiny. You'll be glowing and no match from the sun simultaneously!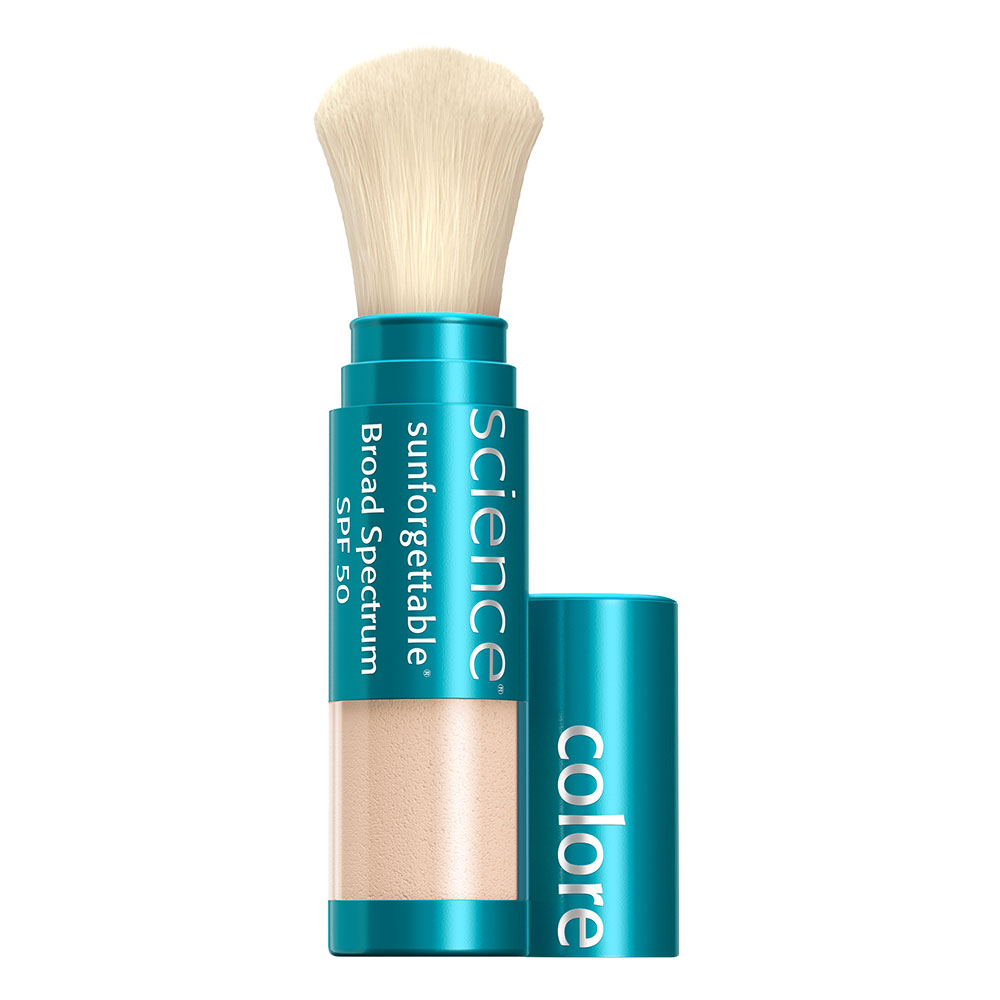 Colorescience Brush-On Powder Sunscreen SPF 50
Use It For: SPF 50 + the perfect setting powder on top of your liquid foundation + great dusting of color instead of foundation
Key Benefits: If I know I'm going to be wearing a full face of makeup for a long time, I typically like to "set" my liquid foundations or BB/CC Cream with a powder. Even if you're not wearing foundation that day, you can opt to just dust a bit of this tinted powder over your skin for a light coverage to get you through the day even and protected with SPF 50.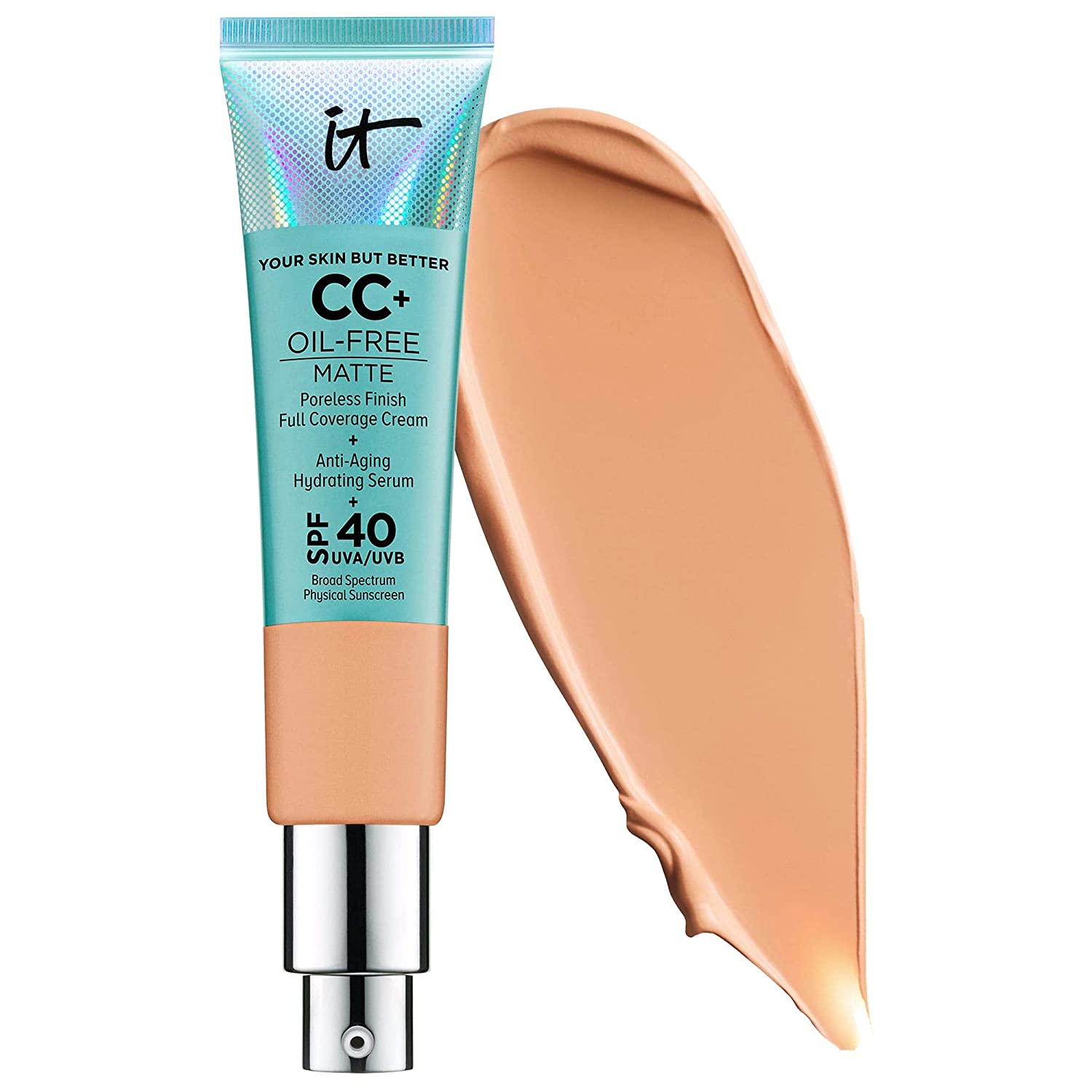 It Cosmetics CC+ Oil-Free Matte CC Cream SPF 40
Use It For: CC Cream to even out your complexion and cover imperfections + SPF 40 UVA/UVB
Key Benefits: I don't know about you, but in the warmer months, my skin tends to get a bit more oily. In order to even out my skin tone, I typically like to use a lightweight BB Cream like the one that I mentioned above, but when we're heading to an event or something at night where I'd like a little more coverage, I opt for this oil-free matte CC Cream. It has effective ingredients like collagen, peptides, and charcoal to create a youthful, smooth appearance, firm up the skin, and minimize the look of pores. Plus, you get SPF 40! A total win-win!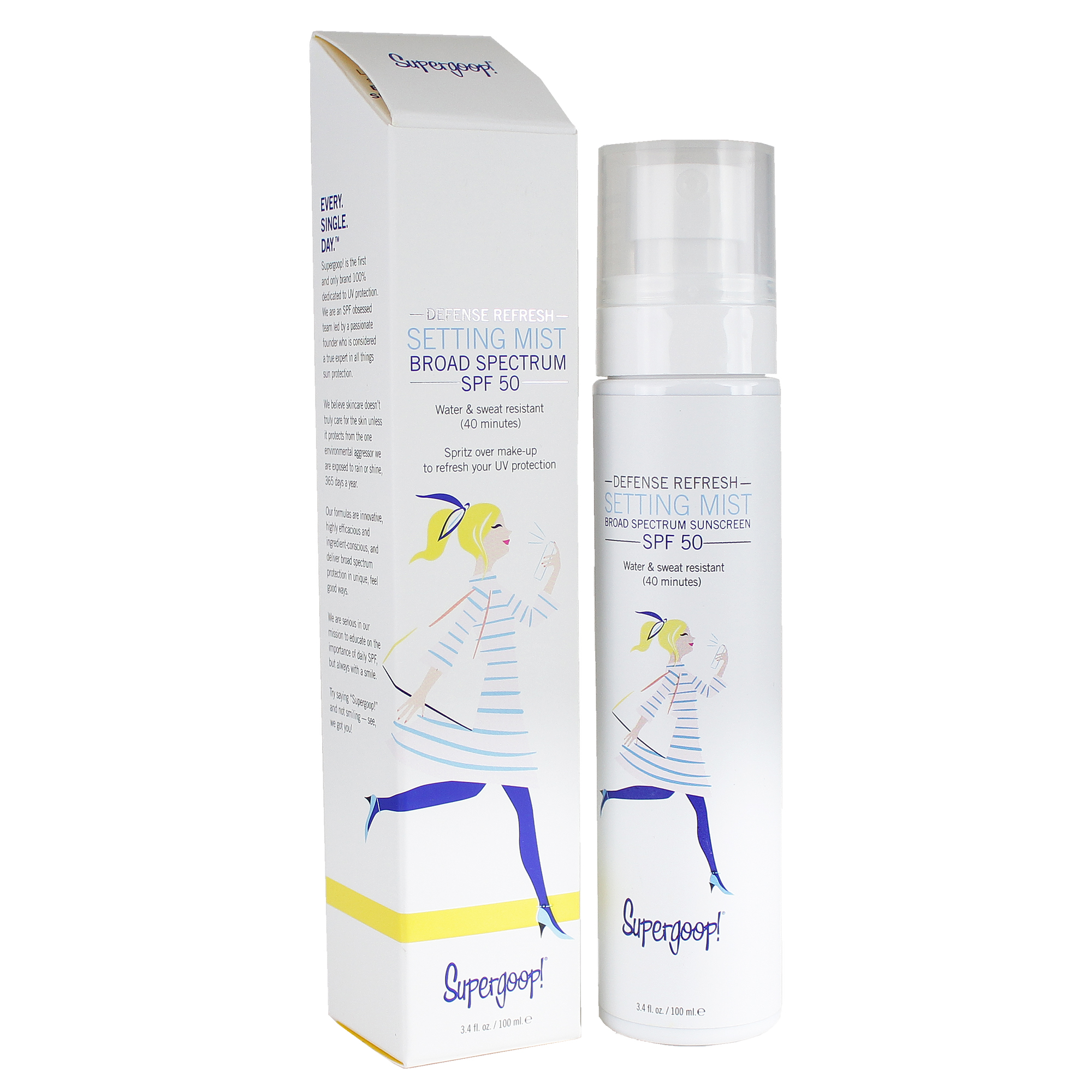 Supergoop! Defense Refresh Setting Mist SPF 50
Use It For: Setting spray after applying your makeup + Broad Spectrum SPF 50
Key Benefits: This lightweight makeup setting spray lets you "set" your makeup after applying it (which basically just means it'll help it stay in place), provides you with the perfect matte finish as your skin gets oily (or sweaty if you're outside!) throughout the day, and provides you with ideal protection from the sun.
*All statistics were found via skincancer.org.