I'm so excited you guys loved the past few looks for less blogs that I'm back today with another one for fall. Designer items are a great splurge, especially for a closet staple you'll wear over and over but I don't always love the hefty price tag for trendy items. You know the pieces that you'll wear all season long but come the following year, you might not be so in love and super bummed if you paid a lot for it! When doing buys for the store, I like to try to find pieces that you can wear year after year, along with super trendy items that you are seeing from all the top designers.  You can get the same look for a fraction of the cost! Who says you have to break to bank to be on trend? Newsflash, you don't! You just need to shop Murph 😉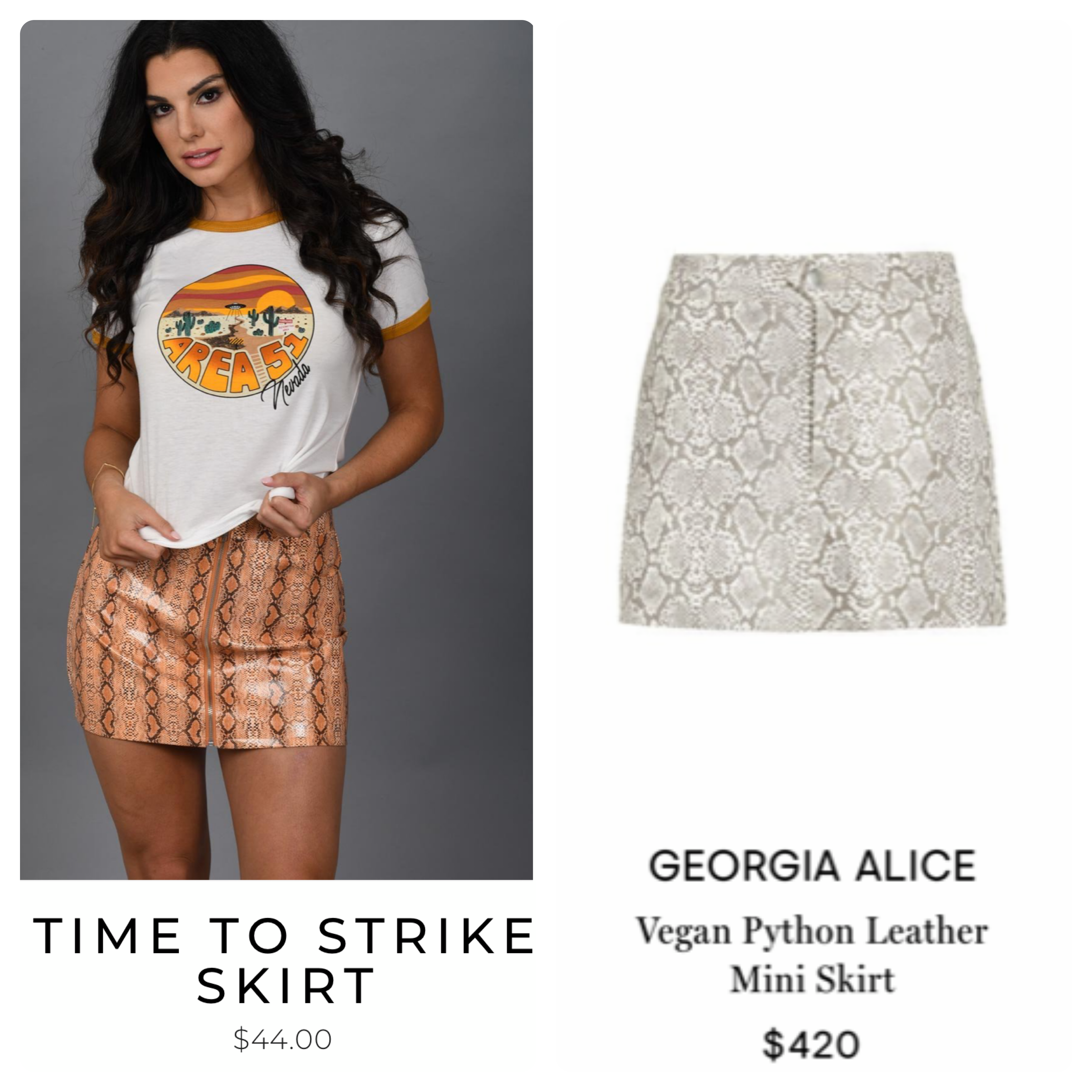 Snake Skirt
Animal print is IN this fall (well every fall haha) and to me, there is nothing better than a mini skirt with over the knee boots. Am I right? Pair this with a cute cropped sweater and you have the perfect fall outfit at a great price!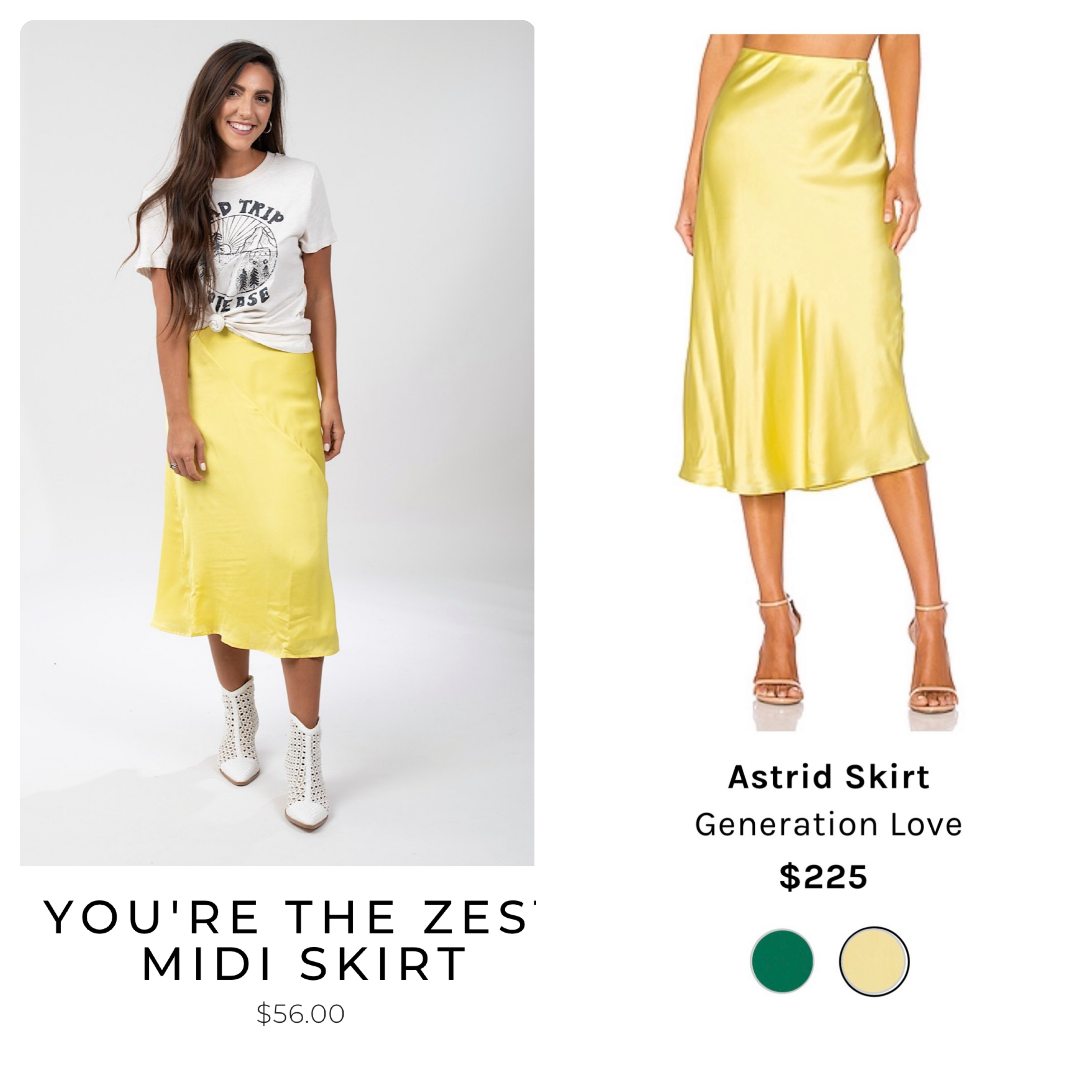 Satin Midi Skirt
Okay, the satin trend this year is REAL. Everywhere I look someone is wearing a satin skirt or dress. I
absolutely love this trend but I don't think it will last for years to come which is why I don't want to put a
ton of money into it. Our You're the Zest skirt is amazing and will get you the exact same designer look
for a lot less! Pair it with a graphic tee and some sneakers for a cool vibe.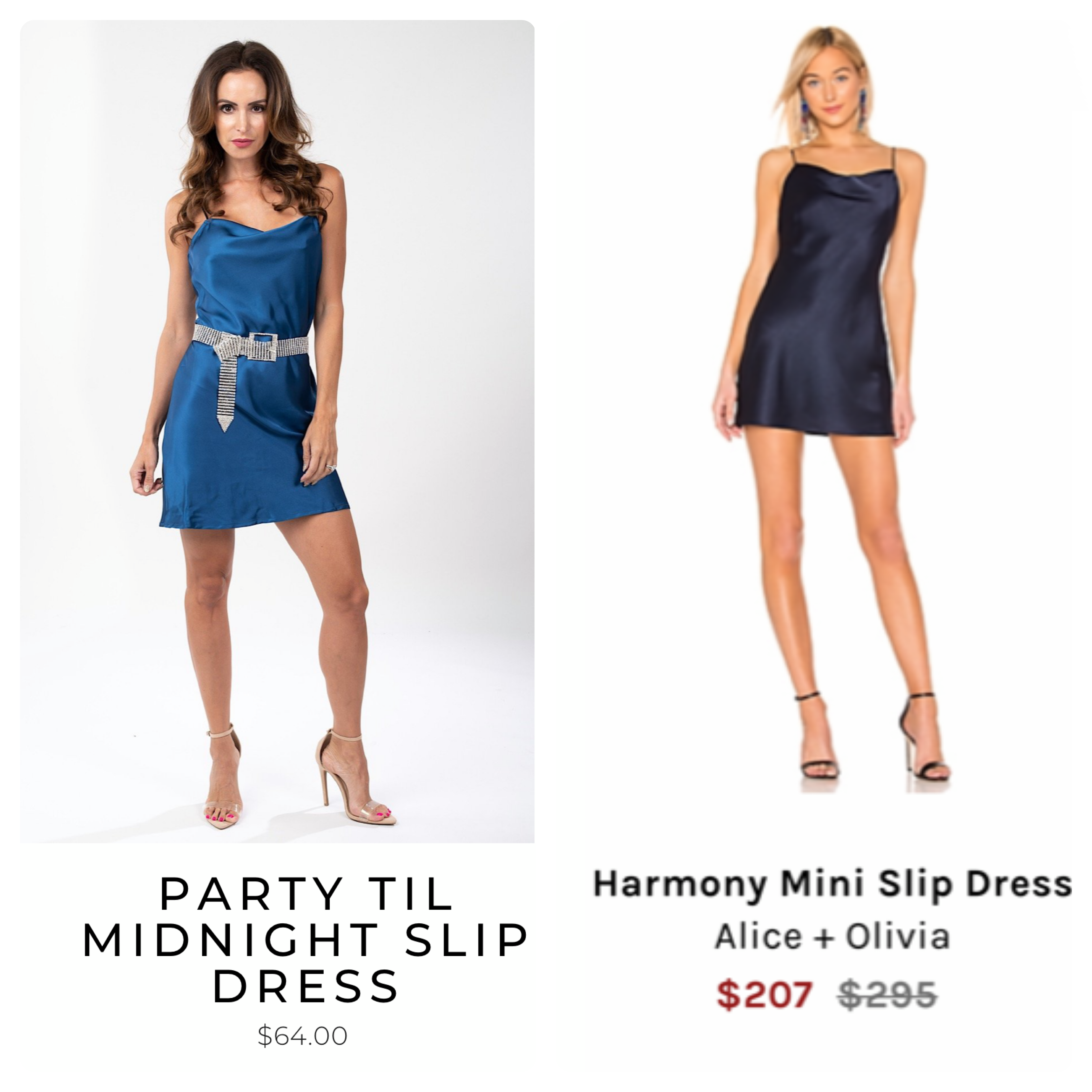 Satin Mini Dress
Weddings? Birthdays? Date Night? you name it, this dress is all you'll ever need! Going back to my satin trend statement above, I am just loving it! Pair this with our Dancing Queen Rhinestone belt (below) for a trendy look. You can also make this dress last well into the fall and winter by layering a fitted top underneath and a faux fur jacket on top!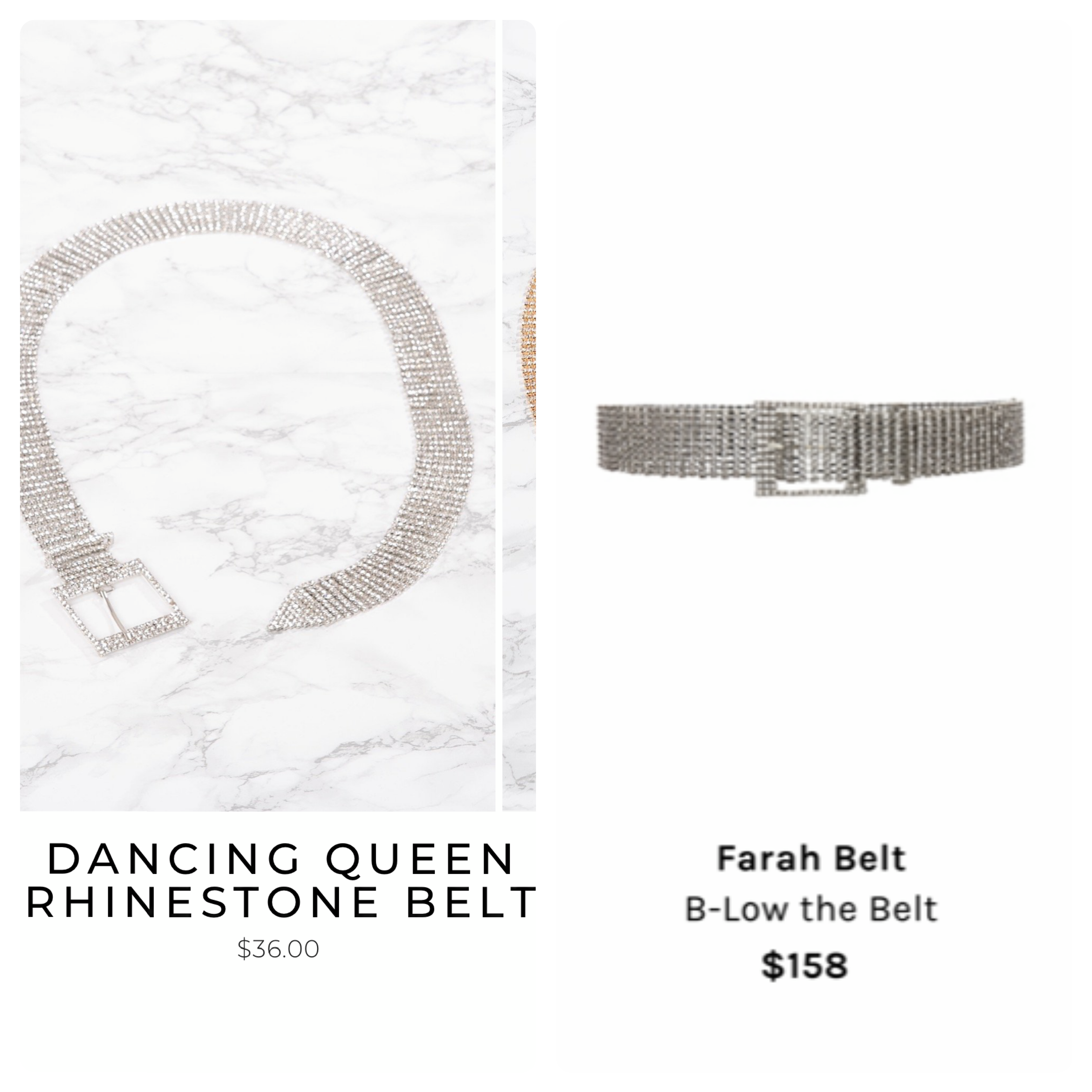 Rhinestone Belt
These are allllll the rage right now but they also come with a hefty price tag for a belt. I would never pay over $100 for something that I wouldn't wear constantly, so I knew I had to find a more affordable option for the store. I love this paired with a stain dress or an oversized shirt/sweater. We have both silver and gold!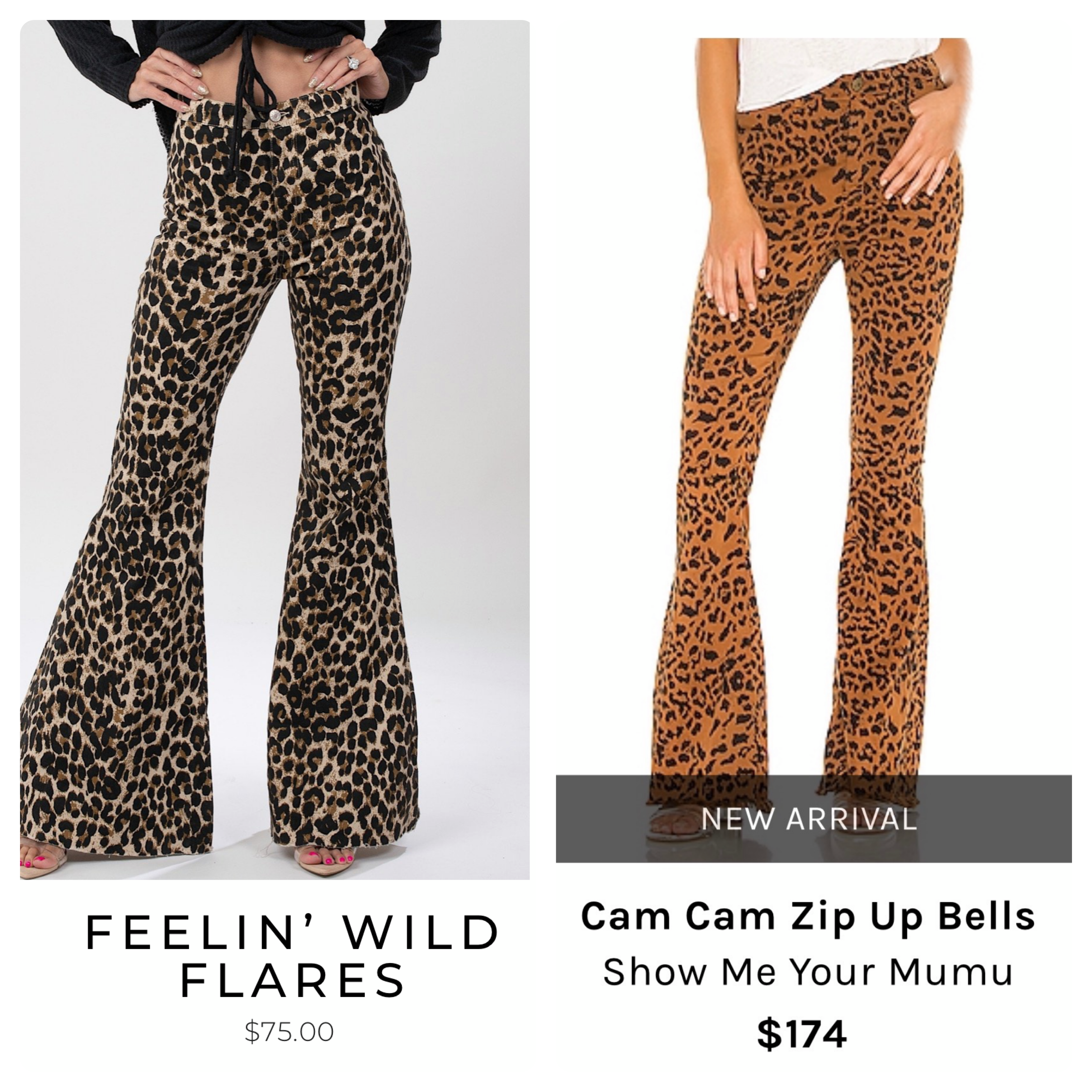 Leopard Flares
Give me anything leopard! Our high waisted flares are seriously amazing! I know I'm going to wear mine a ton this season. but if we are being honest, these statement pants aren't going to be something you grab as easily as a standard pair of denim jeans.  I found these ones for Murph and they're even better than the designer ones I tried on! So comfortable and extremely flattering, I mean seriously they give you the best butt hehe. Pair them with a graphic tee or a sweater!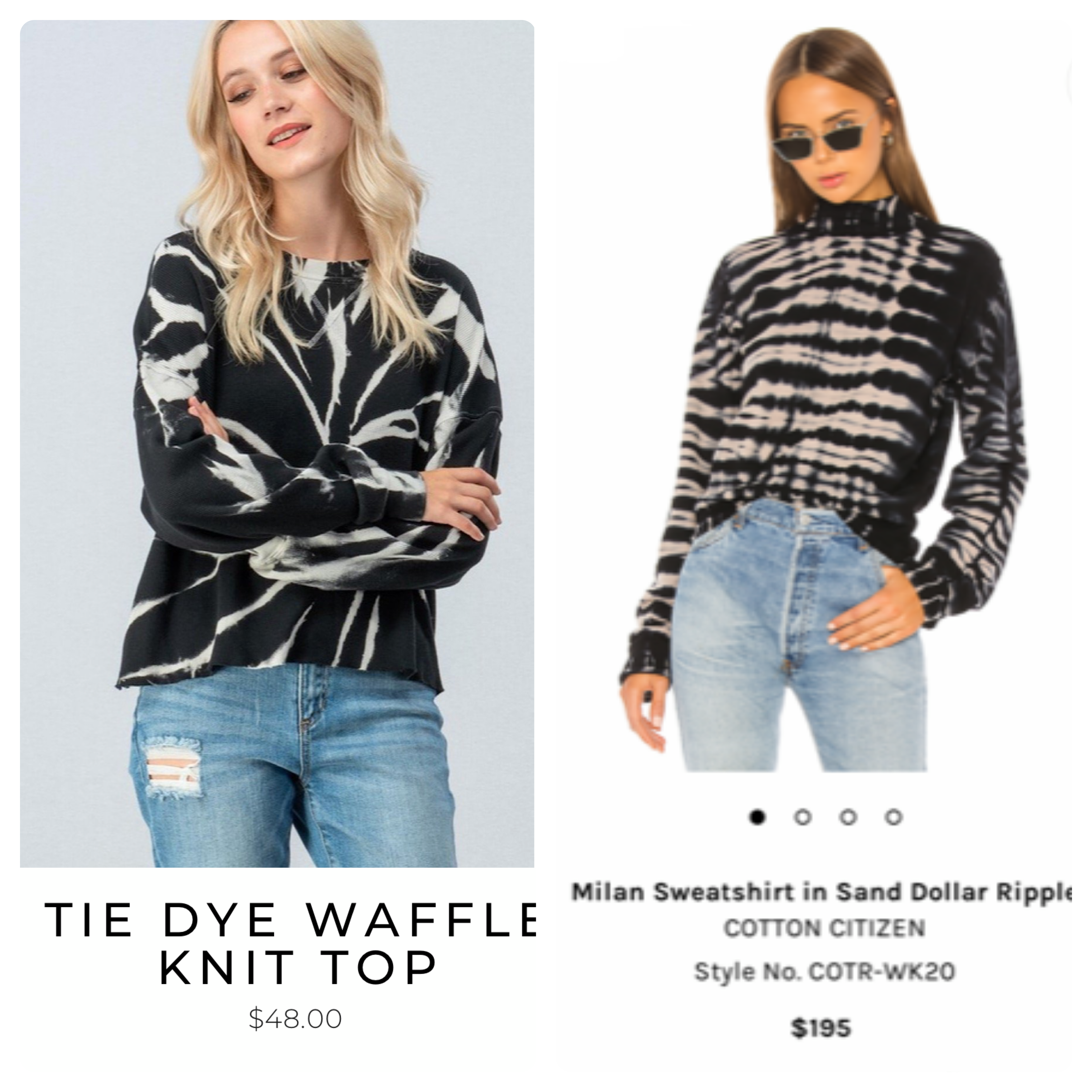 Tie Dye Crewneck
I think every piece of athletisure wear or lounge wear I've seen recently has been tie dye. I can't get enough of it! it's such a fun an cute trend that I think is here to stay while. Murph has this in two colors- black and purple. Pair them with jeans or joggers and a pair fo fun sneakers- or try throwing it over a summer maxi and add a belt for a cool layered look!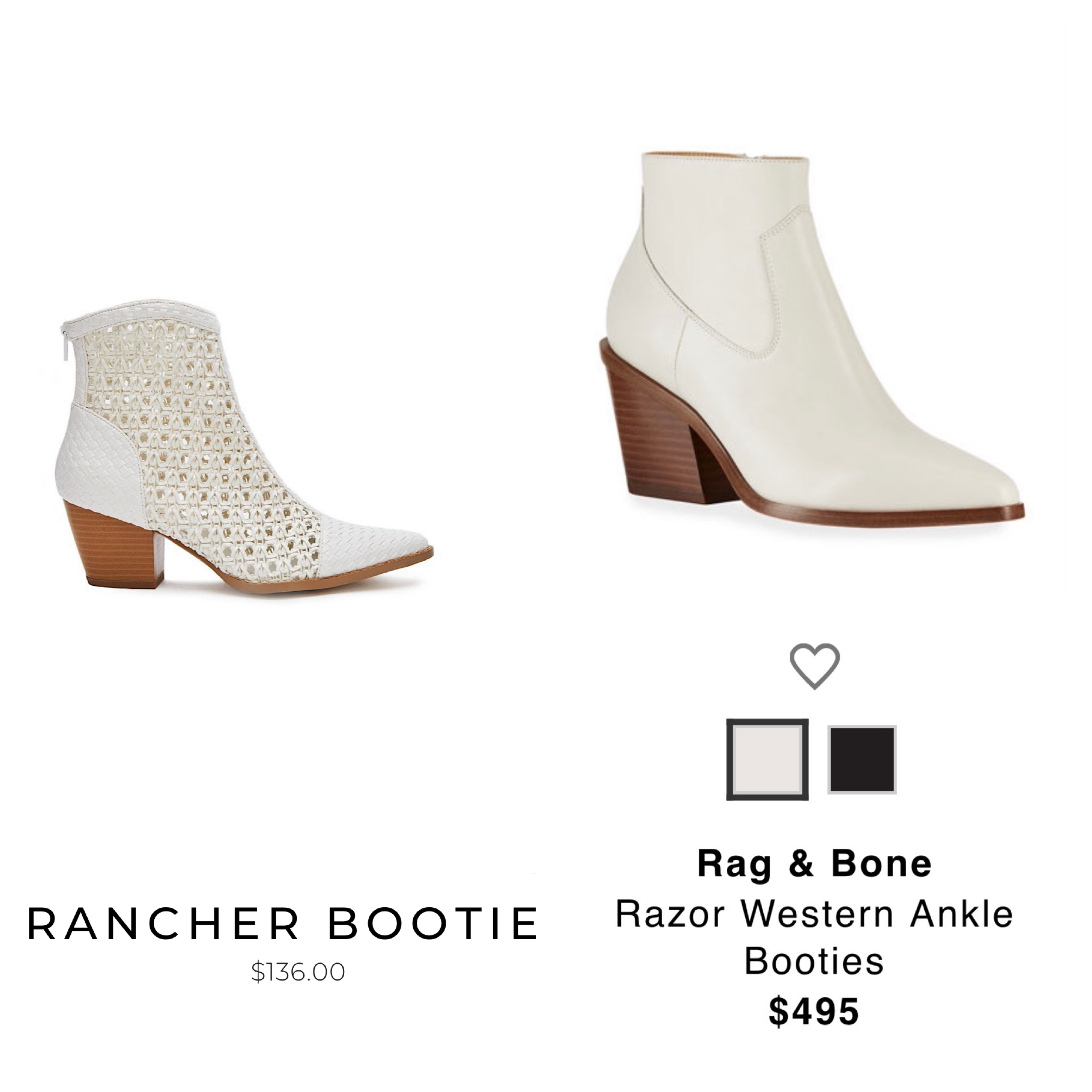 White Western Booties
Okay, white booties are a staple for fall and the western trend is on point but it's so hard to find good ones at a decent price (and comfy)! When I saw these gorgeous booties for Murph I knew we had to have them! The cut out detail makes them so unique and they are great quality. You'll have them for years to come.
What other trendy items do you want us to hunt for?