Six Charlotte, N.C.-based couples are ringing in the new year with newfound hope at starting a family after the Kyle and Samantha Busch Bundle of Joy Fund awarded its largest grant offering to-date of over $100,000 to help cover the cost of respective in vitro fertilization (IVF) treatments at the Reproductive Endocrinology Associates of Charlotte (REACH). This is the eighth round of "Bundle of Joy" recipients to receive funding since Kyle and Samantha Busch started the fund in 2015 following their own IVF journey to conceive their first child, Brexton.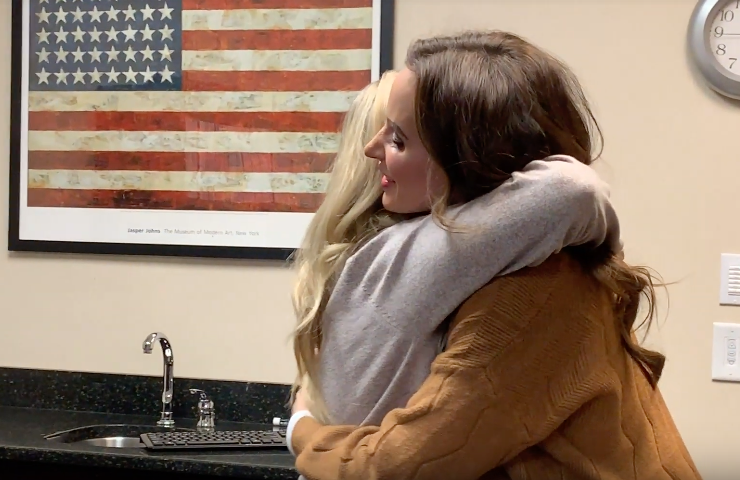 "Over the last four years, I am proud to say that the Kyle and Samantha Busch Bundle of Joy Fund has helped 37 couplesovercome the financial burden of fertility treatments with nearly $500,000 awarded," Samantha Busch said. "We now have 16 'Bundle of Joy' babies with five more due in 2019 and are beyond thrilled for this next round of recipients as they begin the process to have their own bundle of joy."
Meet the newest Kyle and Samantha Busch Bundle of Joy Fund recipients:
"Kyle and I have heard so many stories of couples struggling to conceive a child of their own – from unexplained infertility to a cancer diagnosis, there are multiple variables that may eventually lead to the difficult path of IVF. We strongly believe that every journey to parenthood is unique and even though sometimes it can't happen the natural way, everyone deserves a chance to try and have their own child without worrying about the cost or judgement.
The 'Bundle of Joy Fund' began as a way for Kyle and I to help alleviate the financial burden couples are faced with during fertility treatments, but I don't think we realized the significant impact it would end up having on our life. Every round of grants means Kyle, Brexton and I get to welcome more amazing couples into our growing 'Bundle of Joy' family, and that fills our hearts with so much happiness."
Visit www.kylebuschfoundation.org to learn more about the Kyle and Samantha Busch Bundle of Joy Fund and how you can donate.