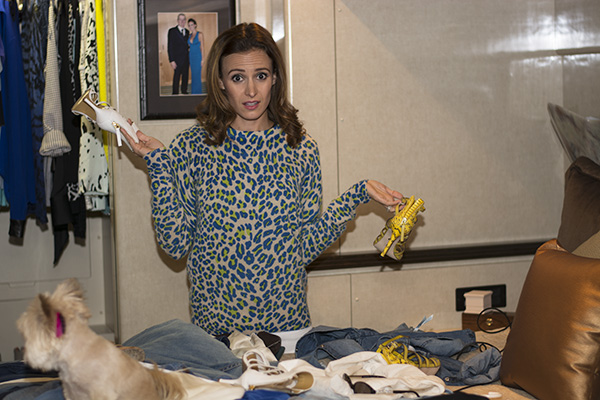 If you are anything like me when you go on a trip, even for only a few days, you want to bring your entire wardrobe with you.  You cram as much as you can in your suitcase but by the time you get there everything is a wrinkled mess.  After many times of trial and error, I feel like I have some pretty good packing tips to help you pack up your closet without having to splurge and send it all to the hotel laundry to get it all pressed once you arrive. Check them out:
Make a Plan: Lay out all your outfits first. I like to try to pick out fabrics that pack well, like knits and jersey. Then try to pick out jackets, shoes and accessories that will go with more then one look to save space. As I mentioned, I am an over packer.  Even if you are not, make sure to at least bring one extra outfit for hot weather and cold, even if the forecast doesn't say it because it is better to be prepared than to be scrambling or without appropriate clothing.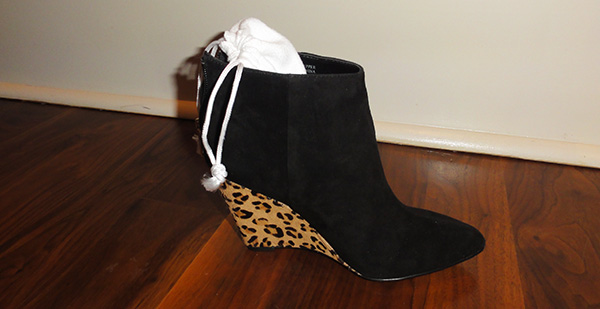 Shoes! You know how I am about my shoes! I like to start with my shoes at the bottom since there always seems to be a lot of them and they are heaviest.  Place your shoes individually in shoe bags which you can find for cheap or go even less expensive and use left over grocery bags or the bag that your newspaper comes or a bread bag…it has the right shape too.  Not only will these protect your beautiful shoes from scuffing, it will also protect your luggage and clothes from getting dirt on them.  I like to lay them on their sides and arrange them heel to toe with the soles facing out for maximum space storage. If you are really tight on space, place your jewelry in little baggies and stuff them in your shoes!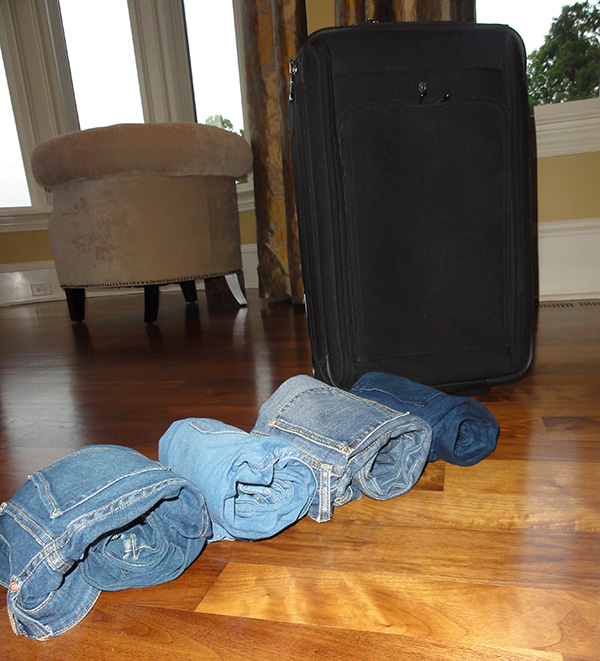 Clothes: It's time to start layering! Starting with the heaviest and least crushable on the bottom and work your way up.  I like to put jeans on the bottom layer right on top of the shoes. I actually roll my jeans. (If you choose to roll them, simply lay them flat, fold length-wise and then, starting at the bottom, roll in to the top.)
I then place sweatshirts, workout clothes and PJs for the next layer.  These are all great options to roll up.  Simply lay the shirt on the bed, fold the arms, fold lengthwise (hot dog style, for those of you that use kindergarten terms like I do) and then roll it up from the bottom to the top.
On top, I like to put dress shirts, dresses and such. I like to fold these in thirds.  Simply fold the arms back so you have a rectangle and bring the bottom up a third of the way and then fold the top over.  I like to layer these with tissue paper or put a dry cleaning bag in between each layer.  If a nice dress has come back from the cleaners, I actually keep it in the bag or on the hanger, if there is room and apply the "thirds folding" method to it.
Stuffers: I use socks, underwear, belts, sunglasses in their case, flip flops and bathing suits as stuffers. You don't want your clothes to shift around a lot because this will make them more wrinkled.  Use the above mentioned items to fill in any space so your stuff is packed in nice and tight.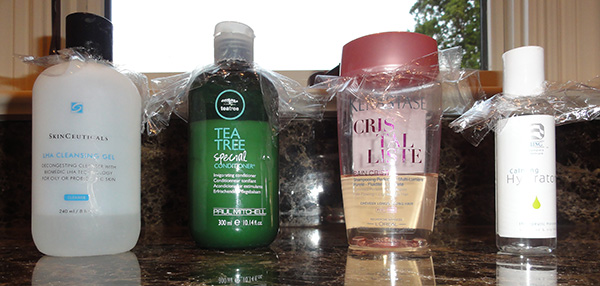 Toiletries: Nothing is worse than getting to your destination and finding that your shampoo exploded all over your other travel items! A quick and easy fix to make sure that this never happens again is cling wrap.  Unscrew the caps to all your toiletries, place plastic wrap over the opening and screw the cap back on.  No more shampoo explosions!
Make-Up Tip: To maximize space, try a makeup palate instead of individual compacts.  Some have almost everything you need all in one!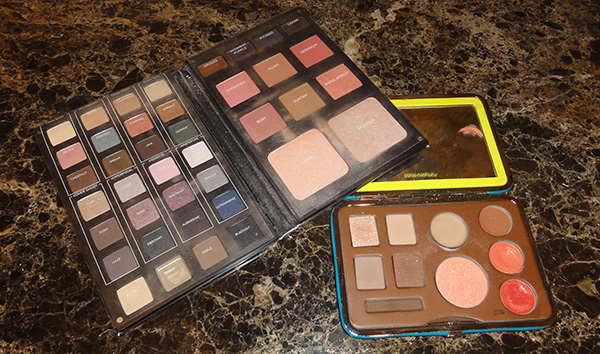 1. Flight 001 Go Clean Gym Gear Bag: Perfect for putting smelly gym clothes in so they don't stink up your suitcase. Shop