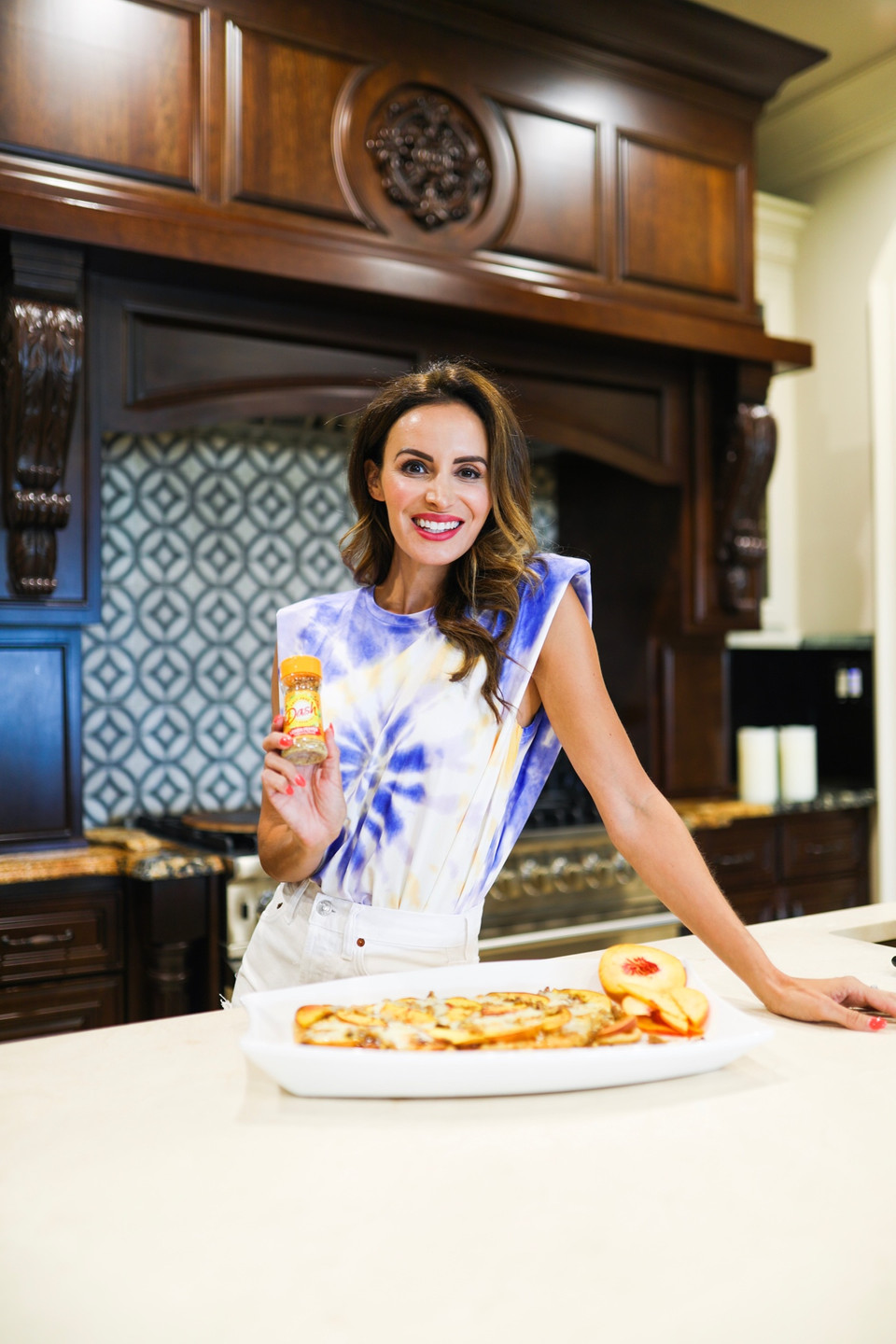 Peaches are totally in season right now, so I thought it was the perfect opportunity to share a recipe with you guys that could get these sweet little fruits into your bellies!
⁠
Thanks to the Dash Lemon Pepper seasoning blend, this Peach Brie Flatbread with Fig Jam came to life. Their seasonings are free of salt (you KNOW I love that!) and come in many different blends to give your recipes the flavor that they need to elevate them to restaurant-quality meals.
⁠
After cooking up this flatbread, I had the family give it a try, and everyone was all "Wow!" and "Oh my goodness" with their mouths half-full. The combination of flavors came together so well to create an appetizer that is beautifully sweet with a bit of savory for a perfectly balanced taste.

Ingredients
2 Peaches
3 tbsp. Fig Jam
1.5 cups Brie Cheese
Splash of Balsamic Glaze (or vinegarette)
1 Flatbread
Instructions
Preheat your oven to 350 degrees.
Place your flatbread on a greased baking sheet.
Spread your fig jam onto the flatbread (acts as a "sauce")
Disperse your cubed brie and slices peaches onto the flatbread.
Drizzle your balsamic glaze or vinegarette on the top of the flatbread.
Sprinkle some Dash Lemon Pepper seasoning blend on top.
Bake in the oven for about 15 minutes.