I'm Italian so pizza runs deep in my blood (deep dish, that is). I wanted to make something for the race this week that was super simple and pizza dip immediately came to mind. I mean, who doesn't like pizza? This will for sure be a family favorite. It only takes about 5 minutes to prepare and then plop it in the oven for about 20 min and you have a delicious, warm dip that everyone will love.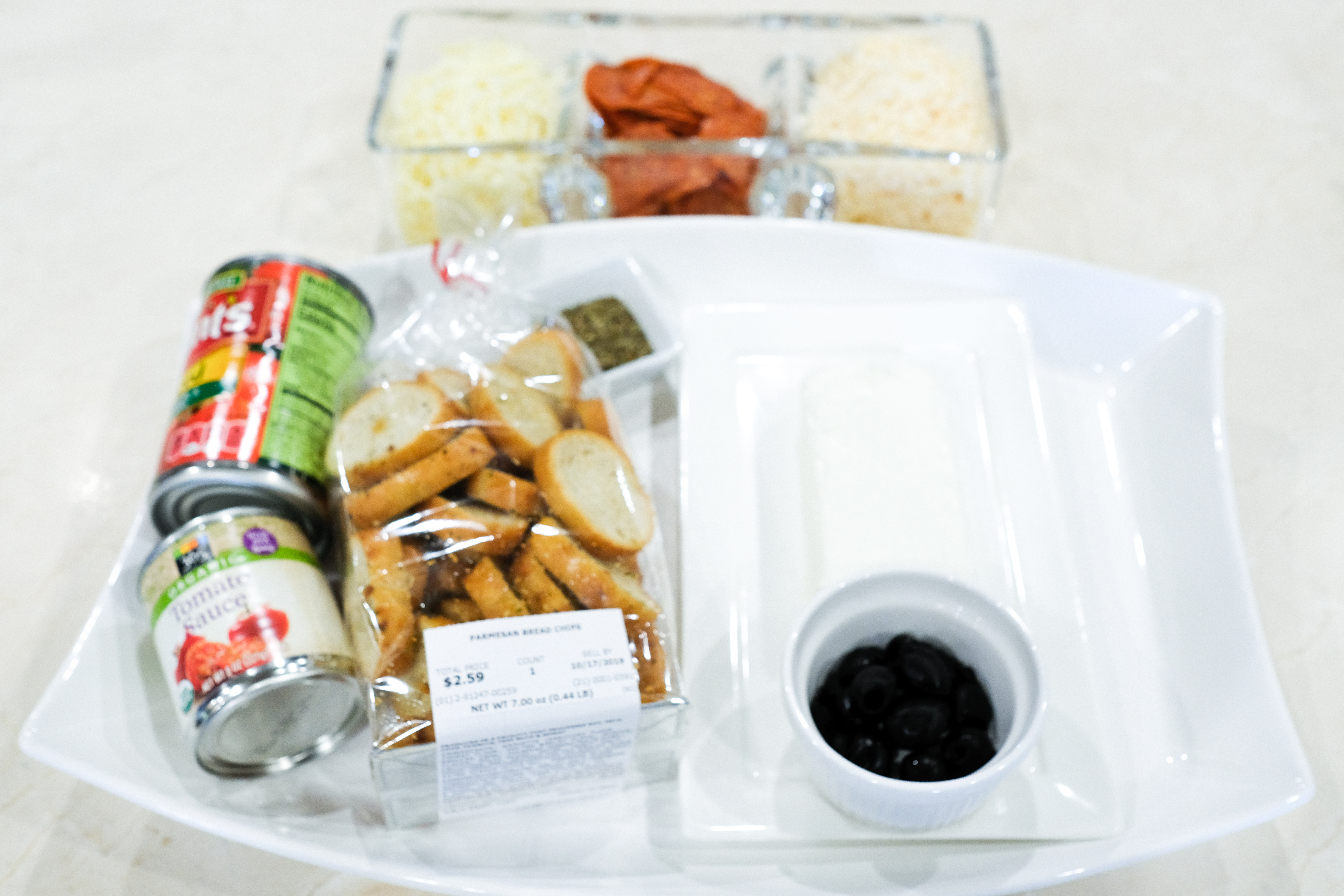 What you'll need:
8oz cream cheese
Shredded Mozzarella Cheese
Parmesan Cheese
Pasta Sauce or Tomatoes and Tomato Sauce
Olives
Pepperoni
Bread Crisps for dipping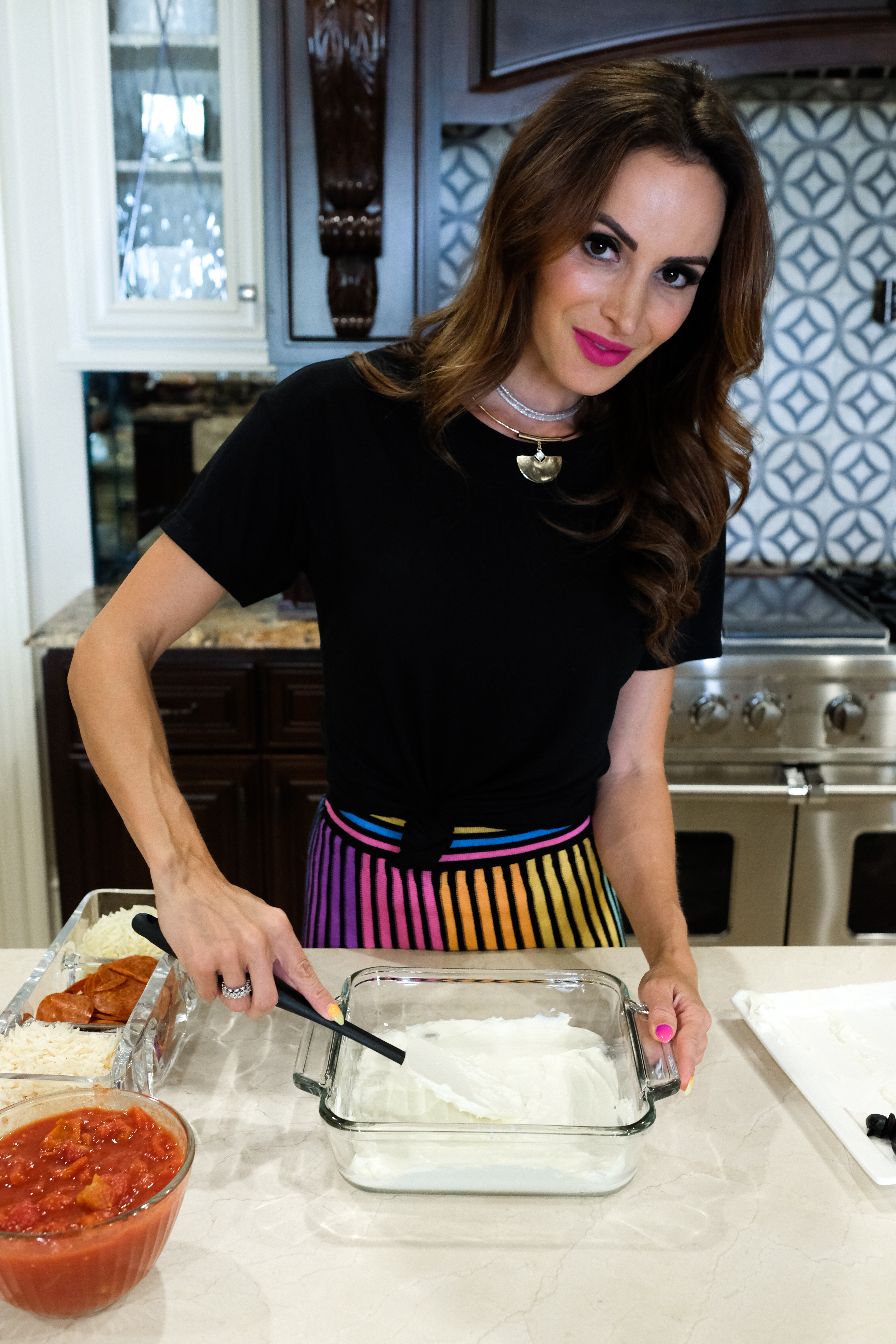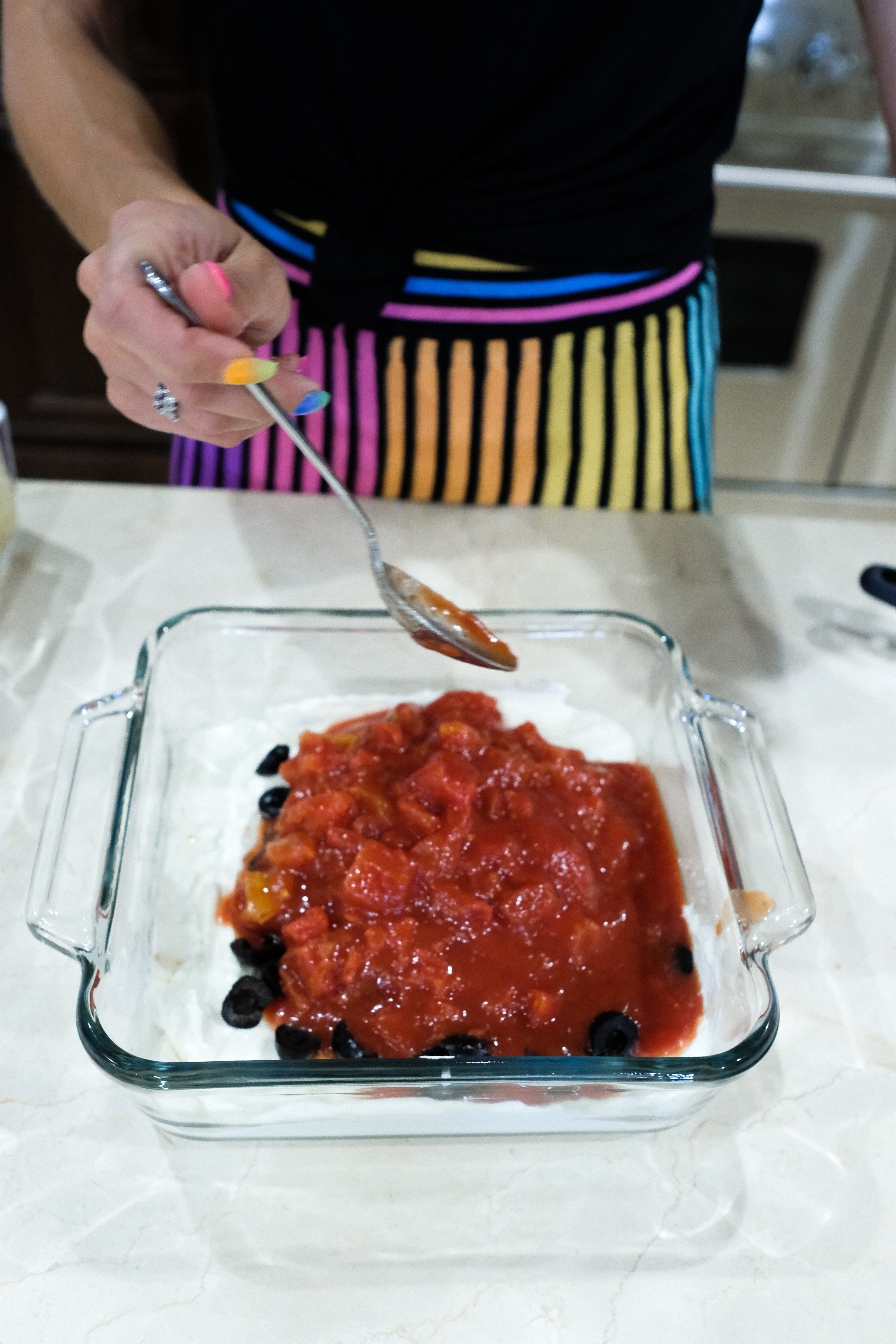 All you do is first, soften your cream cheese and spread it out to cover the entire bottom of your baking dish. Then, I added olives but you can add whatever other topping you may like or skip this step all together. After you add your topping, then pour your pasta sauce all over, covering your base. Sprinkle a hefty amount of your cheeses on top then add your pepperoni. We chose to make our pepperonis into a #18, because duh! Add your favorite drivers number and finish with a sprinkle of Italian seasoning. Pop into the oven at 350 degrees for 20 min.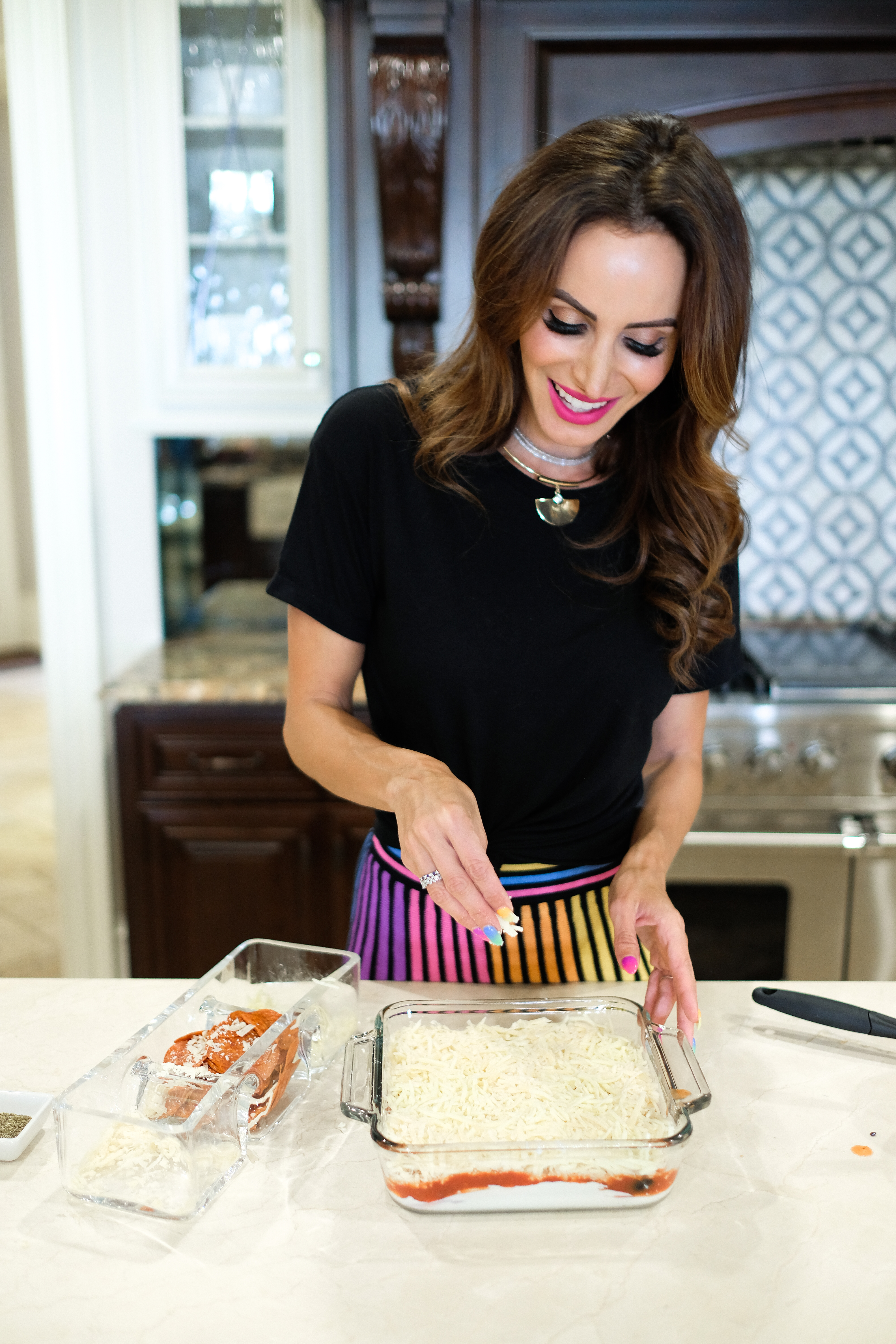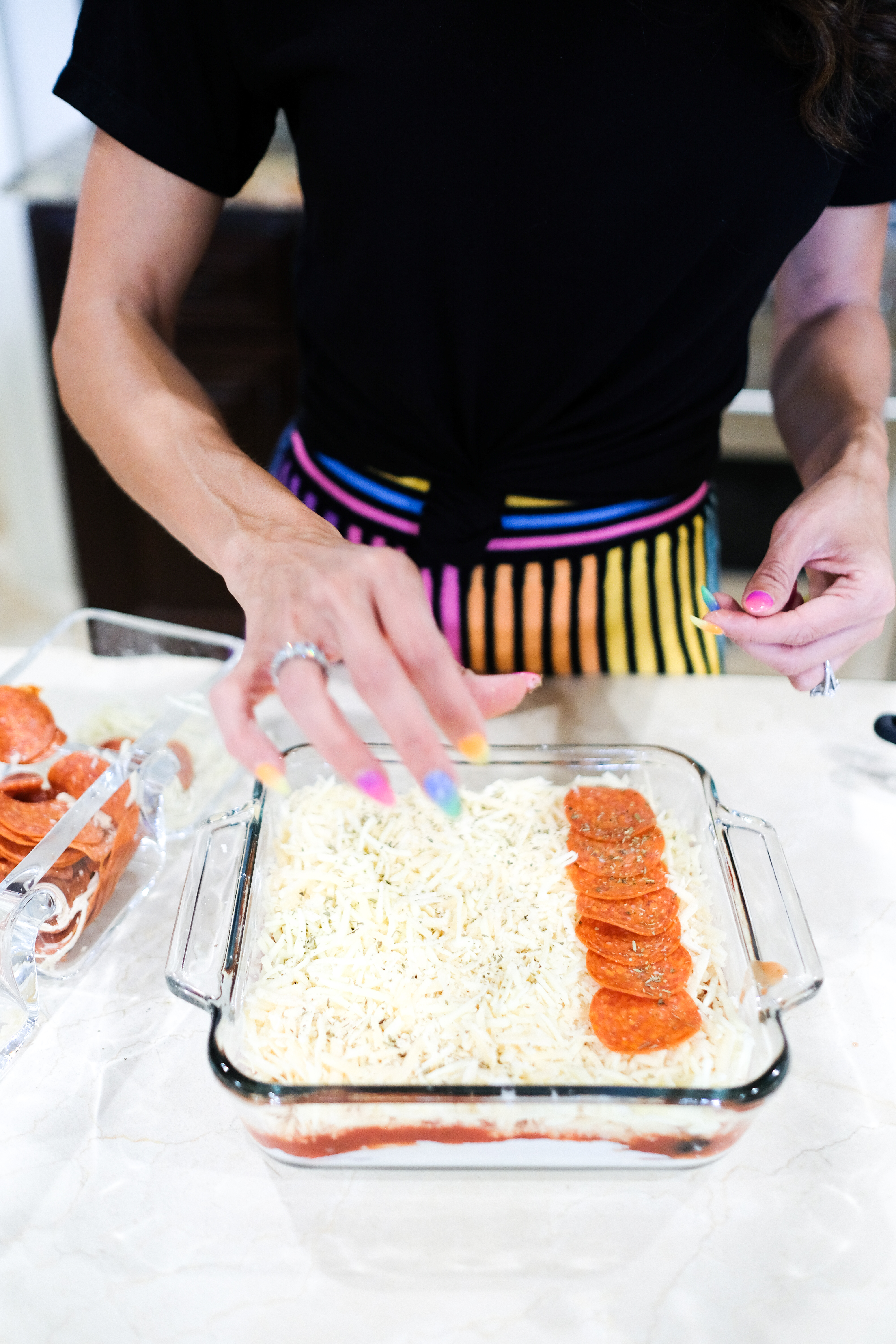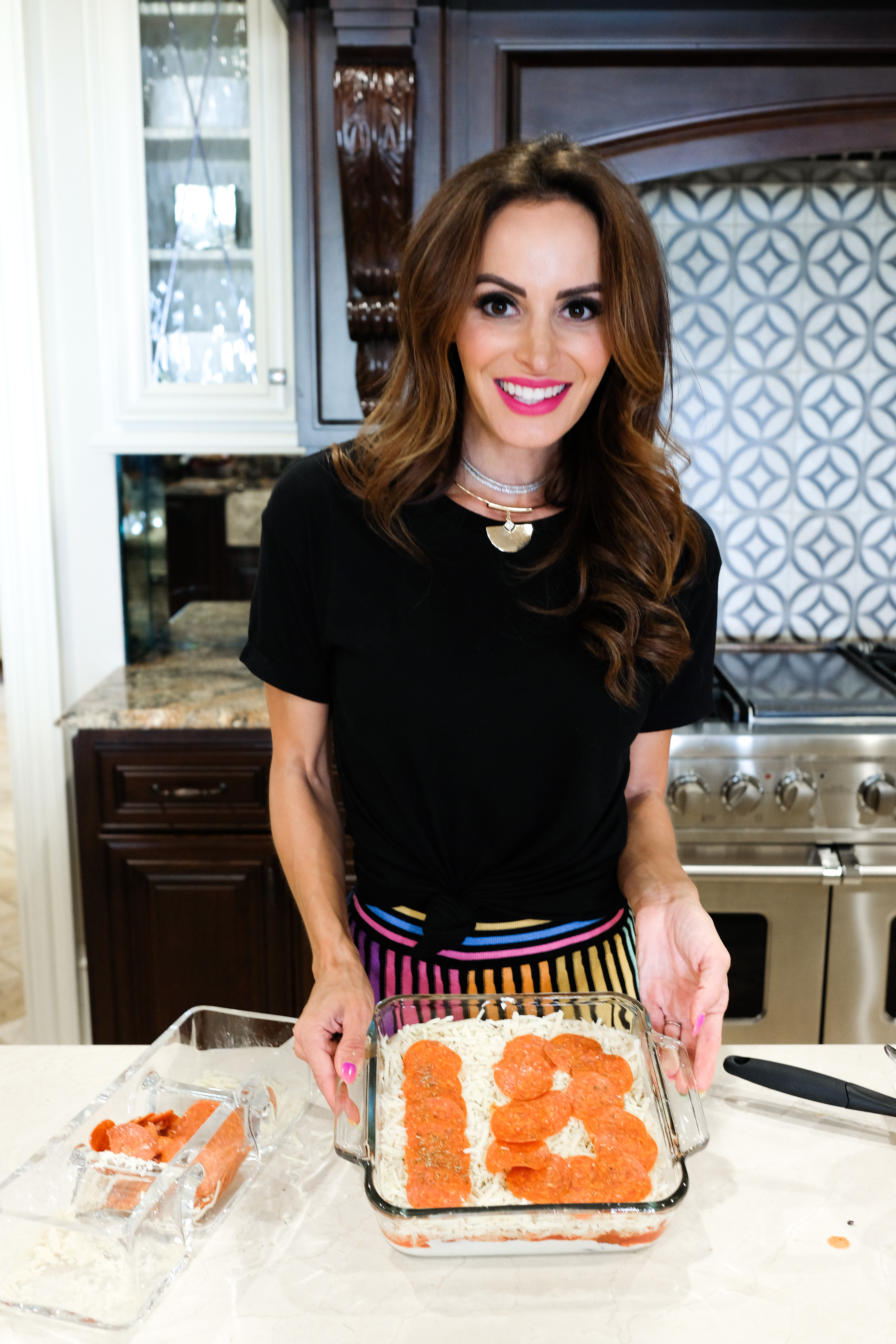 After 20 minutes, remove your dip from the oven and serve with bead crisps. So delicious and there's a 100% chance all your family/guests will LOVE this! Let me know if you make this- I can't wait to see you recreate it.