Girls with fine, thin and fragile hair, listen up, because you NEED this! Not like, 'oh maybe, I will get that and use it a couple of times and then it will sit on my shelf'. Oh no, this product will be your newest obsession! You will use it every time you hop in the shower, I guarantee it, because it completely transforms your hair. So, stock up like the zombies are taking over! (You know I love "The Walking Dead" so I had to throw in a reference! 🙂
Being that I like to eat organic and natural, I was wondering if I shouldn't take the same approach with my skin and hair. I took to Twitter to ask you ladies what you thought about Lush brand products because I had recently seen their store when I was in Chicago. Instantly, I was flooded with messages from fellow Lush cult followers singing high praises of many of their products. One that kept coming up was the Lush Roots hair care product. So, I jumped on the bandwagon and bought it along with some skincare. (I will review it in a later blog but, in a nutshell, bye bye blemishes!) I have really fine, thin hair that is prone to breakage and always seems to be flat. Root lifters work a little bit, with volumizing shampoo and conditioner I don't really see a difference and many other volumizers leave my hair limp and greasy looking. I was pretty skeptical but for the sake of my hair, along with all of you blog readers who are in the same boat, I gave it a shot.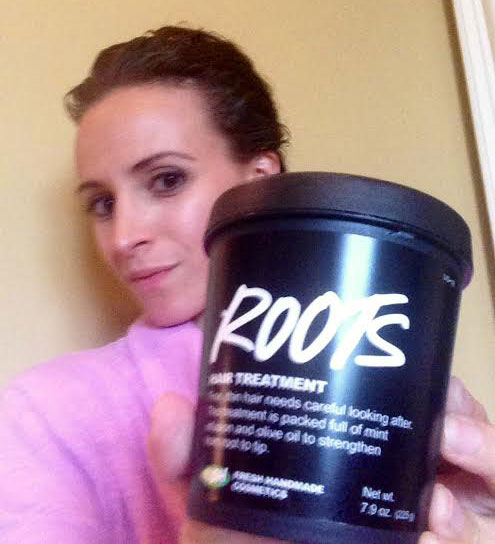 When my Lush Roots arrived, I immediately headed to the shower to see what all the hype was about. First off, you will notice it smells heavenly, like peppermint and spearmint…it smelled like I walked into the spa! I rubbed it onto my scalp and massaged it in with my fingertips, making circular motions, and then pulled some down the rest of my hair but I mainly focused on the roots. It didn't tingle or anything, it just felt cool. I proceeded to hop in the shower and rinse it out which was really easy and my hair already felt better. Then I shampooed and conditioned as usual. I was so surprised when I blow-dried and styled my hair! First, my hair looked super shiny and had so much bounce and life to it. I noticed I had less flyaways and my roots didn't look greasy or weighted down at all! I also noticed in the following days that, overall, my hair just looked better and less greasy on days two and three.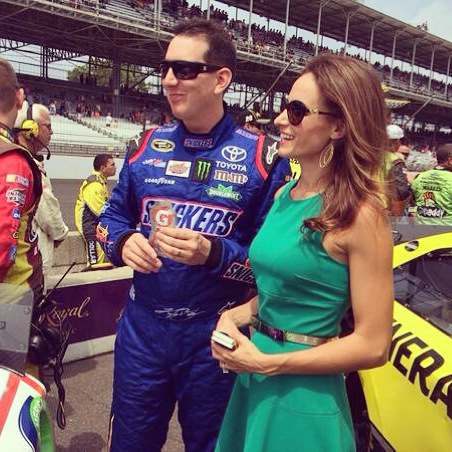 (After using roots, my hair has more lift at the roots and has more life too it)
I really like this product and if you haven't found a root booster that has done the trick for you yet, then you may want to check this out! Please let me know if you have tried this product or other ones in the comments section below so we can all share our favs! Plus Tweet, Instagram or Facebook me with any other blog topics you want to read about. Thanks!