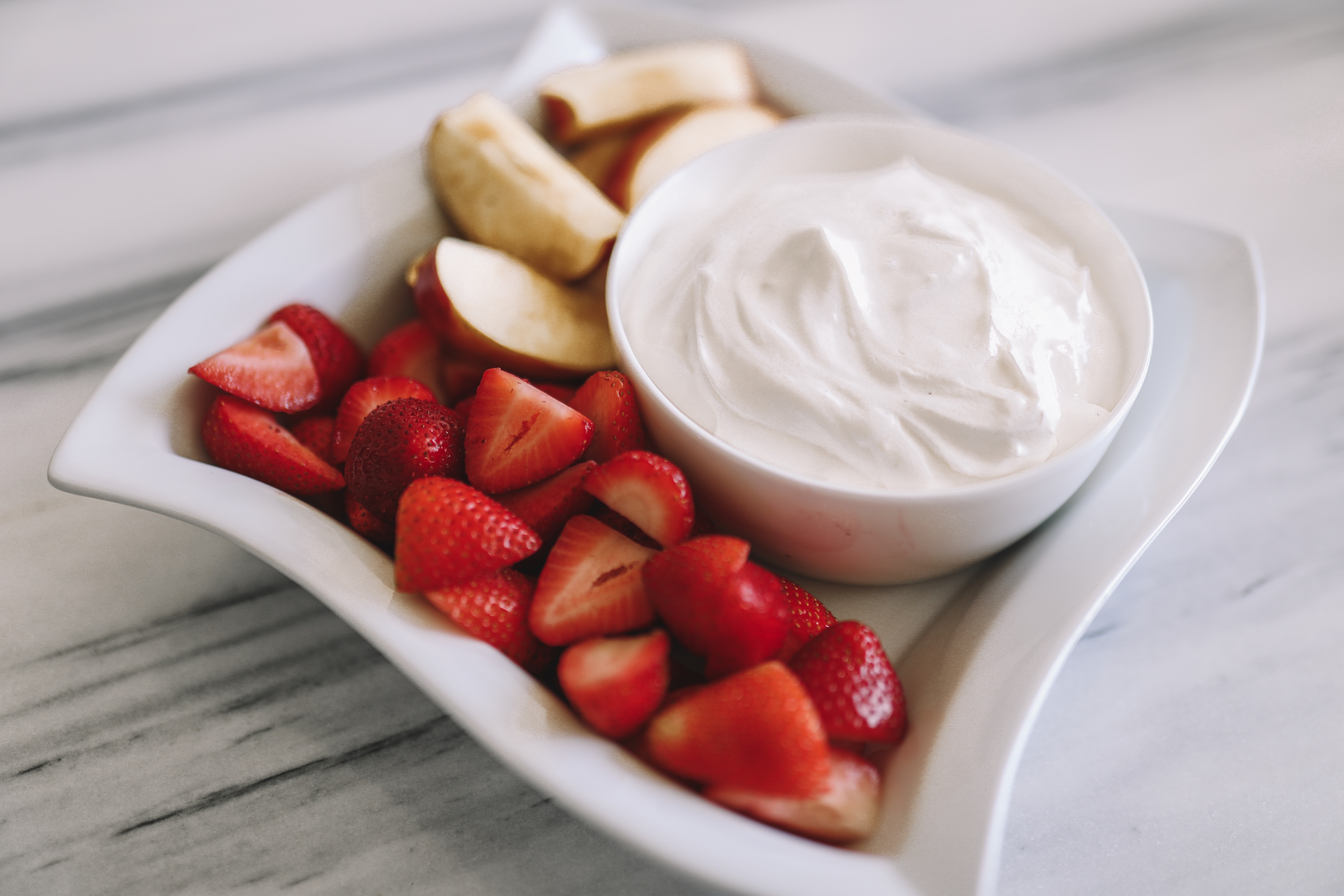 If you're a mom, you know that it can be difficult at times to get healthy foods into your kids' stomach, am I right? Luckily, Brexton actually really loves fruit, so I'm quite lucky there, but I always love to sneak extra nutritional ingredients like protein and collagen into his diet whenever possible! Plus, this mama loves a good fruit dip!
That's why this protein fruit dip using the Ancient Nutrition Collagen Protein Powder is something that I make ALL the time for Brex, Kyle & I to snack on! It's great because 1) it's delicious (duh), 2) it gets us all to eat our fruit, and 3) there's plenty of collagen and protein to keep us feeling full.
Not only is this recipe SO YUMMY, but it's also super simple to make! It actually took us less than 10 minutes, and Brexton got to help in the kitchen which he loved! Plus, if you're heading to any Fourth of July parties this coming weekend, pop some blueberries on the plate too! Ready for the recipe? Keep scrolling!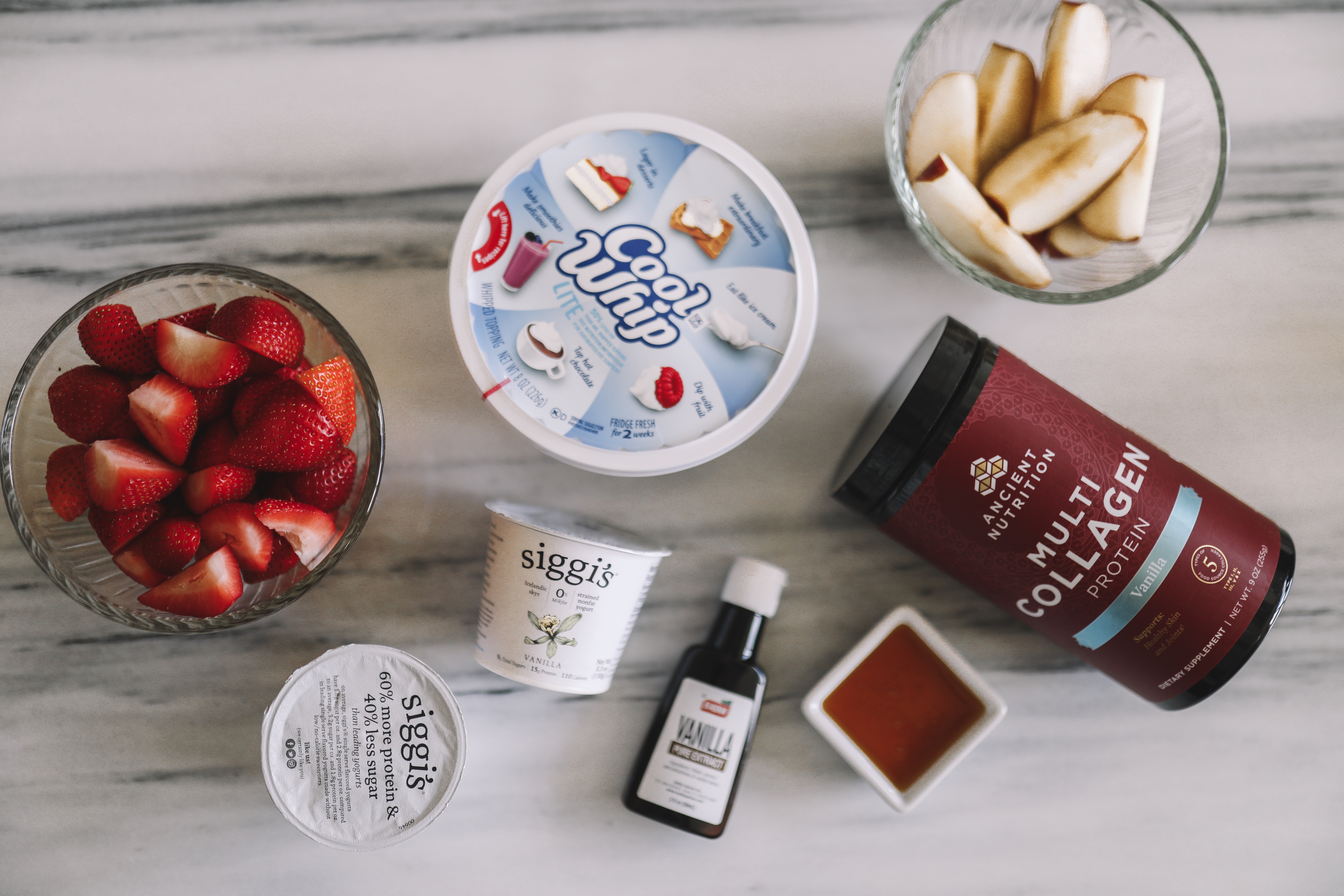 Ingredients
2 Cups Cool Whip
2 Containers Siggi's Fat Free Vanilla Yogurt
2 tsp Honey
2 Scoops Ancient Nutrition Vanilla Collagen Protein Powder
1 tsp Vanilla Extract
Fruit for dipping (we used strawberries + apples)
View this post on Instagram
Directions
Mix together all your ingredients (by hand or using a mixer).
Prepare your strawberries and apples for dipping.
EAT UP! Seriously!! That's it!!