Imagine waking up in the morning and breakfast already being made. I'm not a morning person, so waking up, not having to cook and having delicious overnight oats waiting in the fridge makes me one happy girl. This recipe only takes a few minutes to prepare and is filling, so satisfying and packed with tons of protein. I love just about everything pumpkin- so I thought I would make one of my favorite breakfast meals into a pumpkin goodness!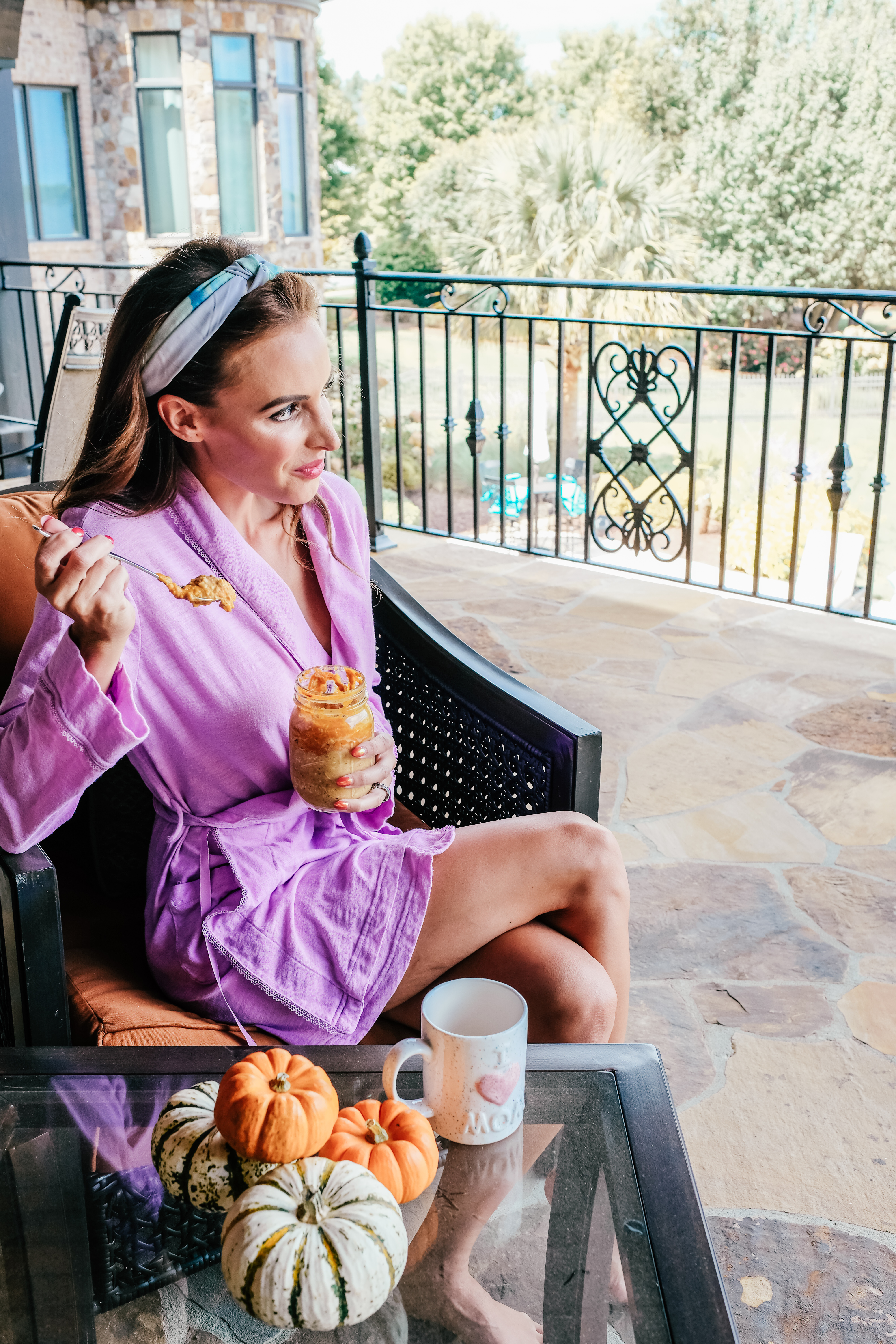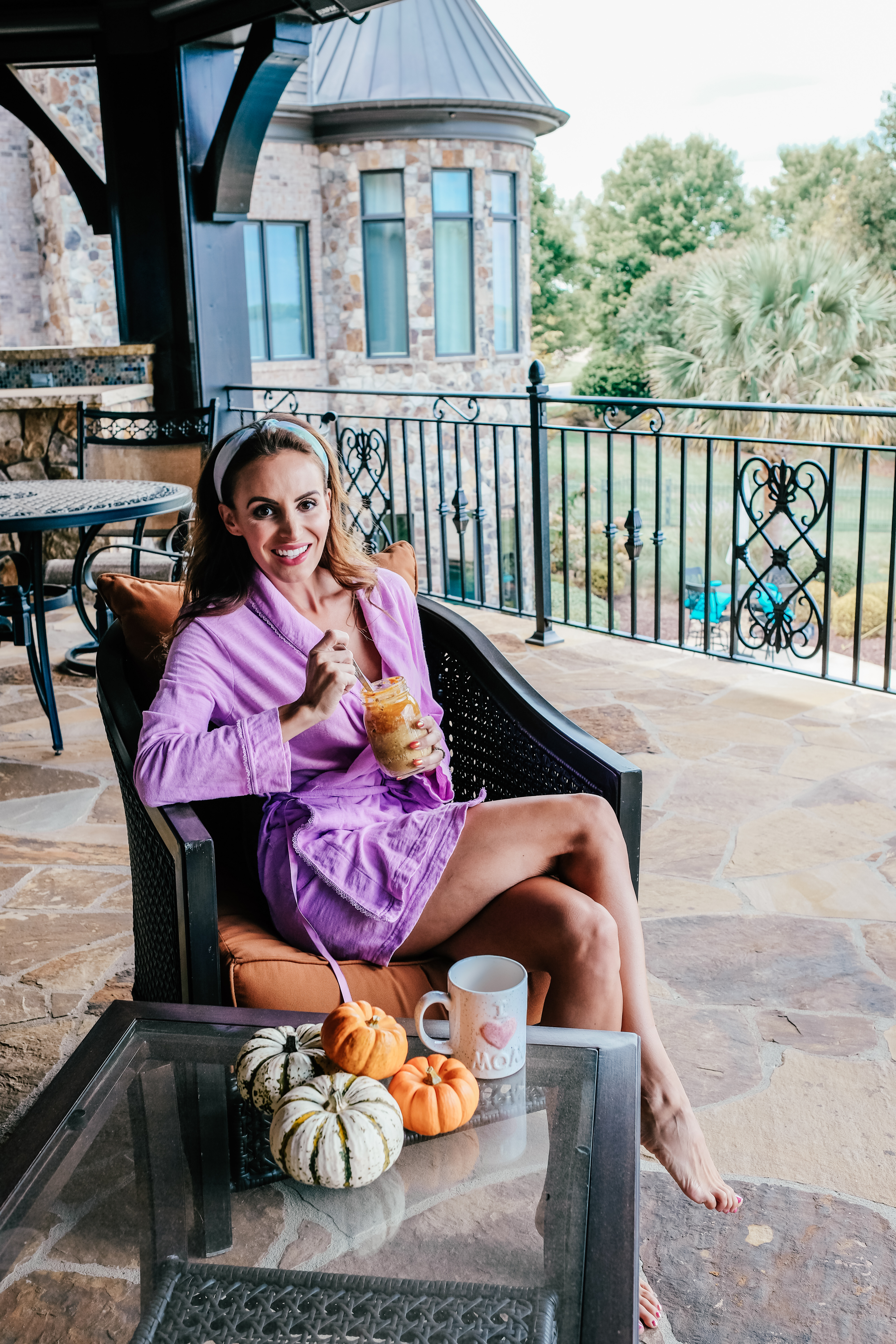 What you'll need: 
1/2 cup oats
1 cup ripple milk (unsweet vanilla)
1/2 scoop vegan vanilla protein powder
1/4 cup pumpkin
1/2 tsp cinnamon
1/4 tsp all spice
2 tsp maple syrup
1/2 tsp chia seeds
1/2 tsp flax seeds
pecans for topping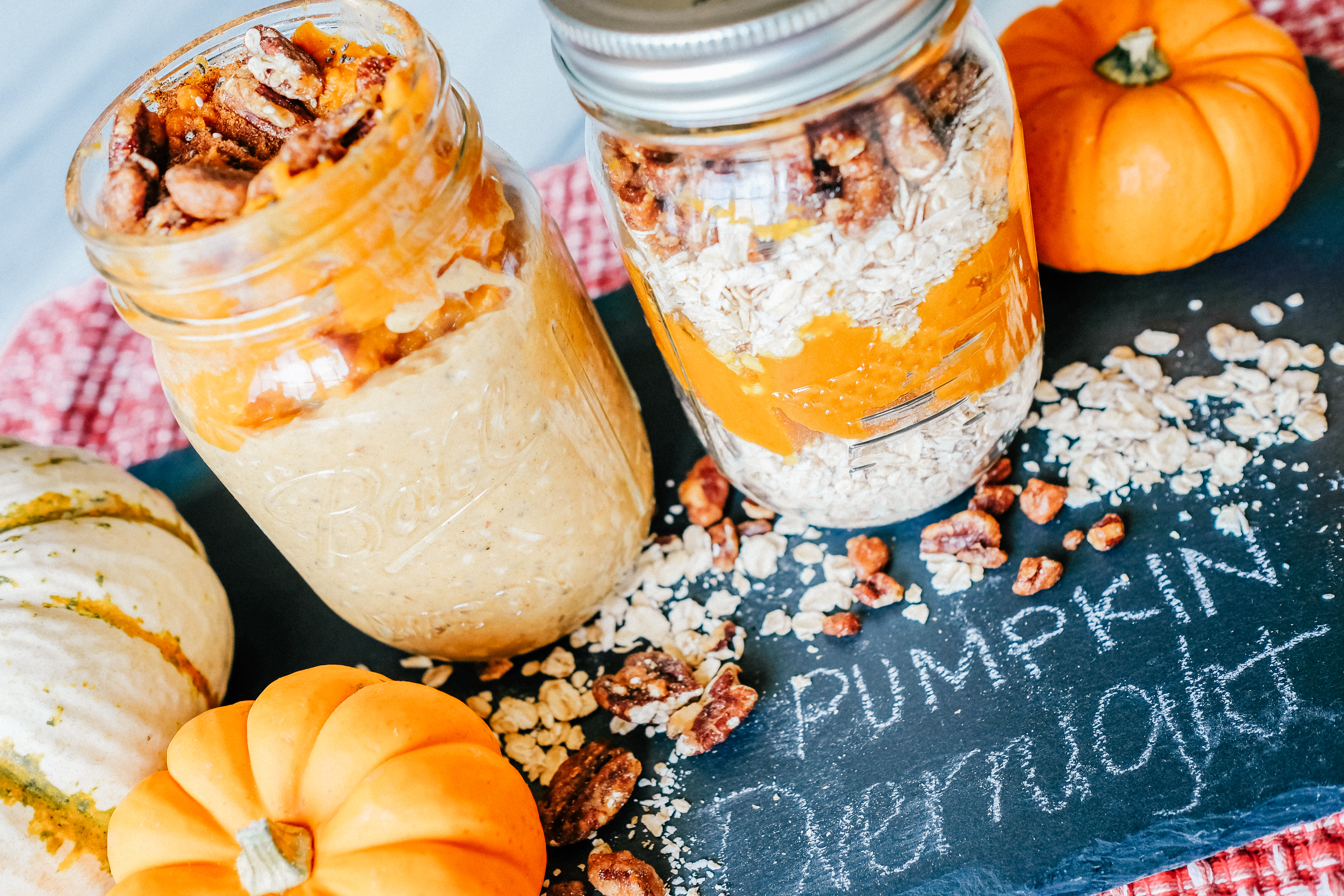 Basically, all you need to do is pour all of your ingredients into a mixing bowl and mix them together well (leave out the pecans until the morning). Once completely mixed, pour into mason jar and let sit in the refrigerator over night. Over this period, the oats absorb all the liquid and you'll be left with thick and hearty oatmeal the next morning. In the morning, remove from the fridge, top with pecans and enjoy!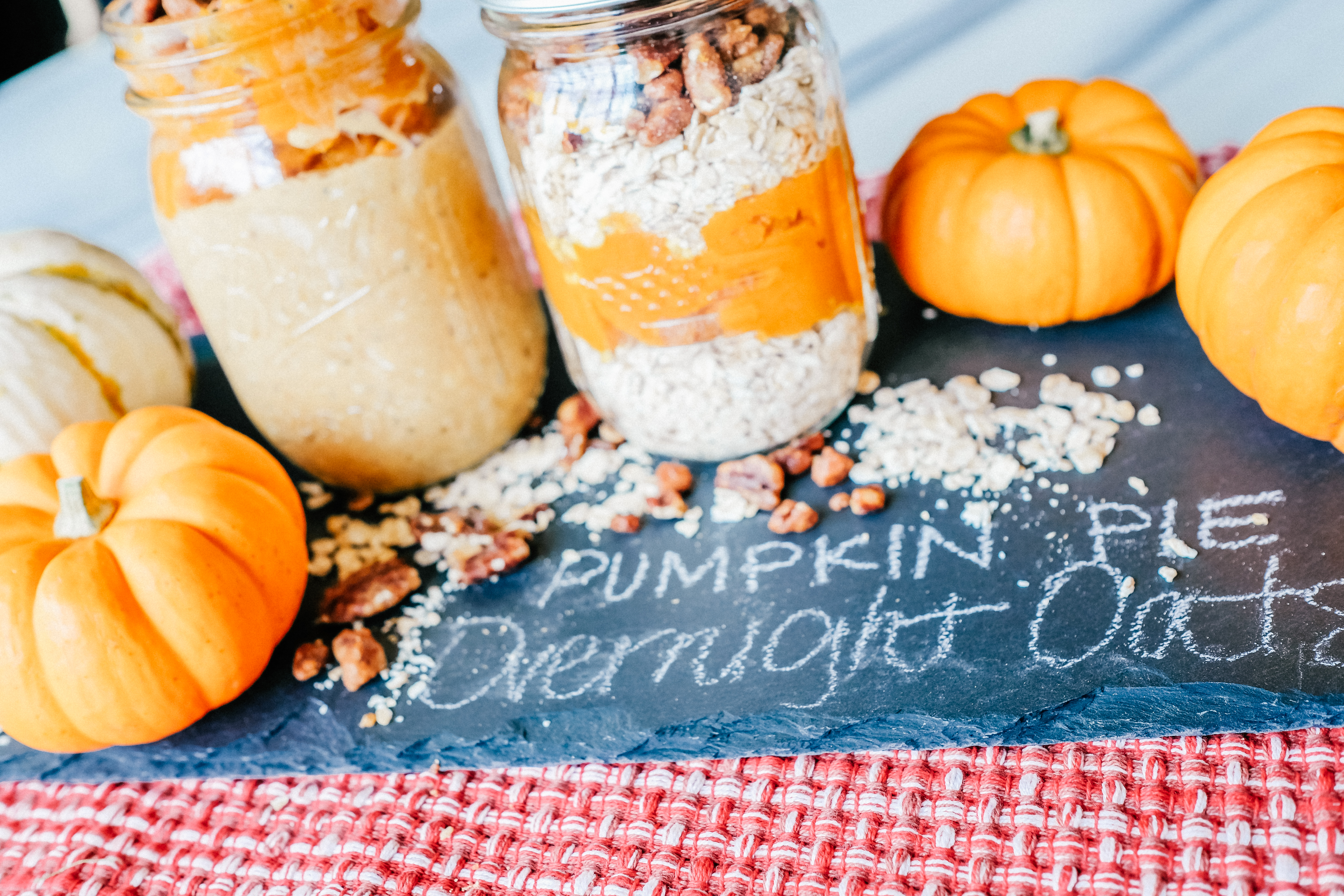 Overnight oats will stay good for about 3-5 days in the fridge so, you can definitely make extra to have for the week. Which is great if you are always on the go like we are. Let me know what you think and send me pics if you decide to recreate this!