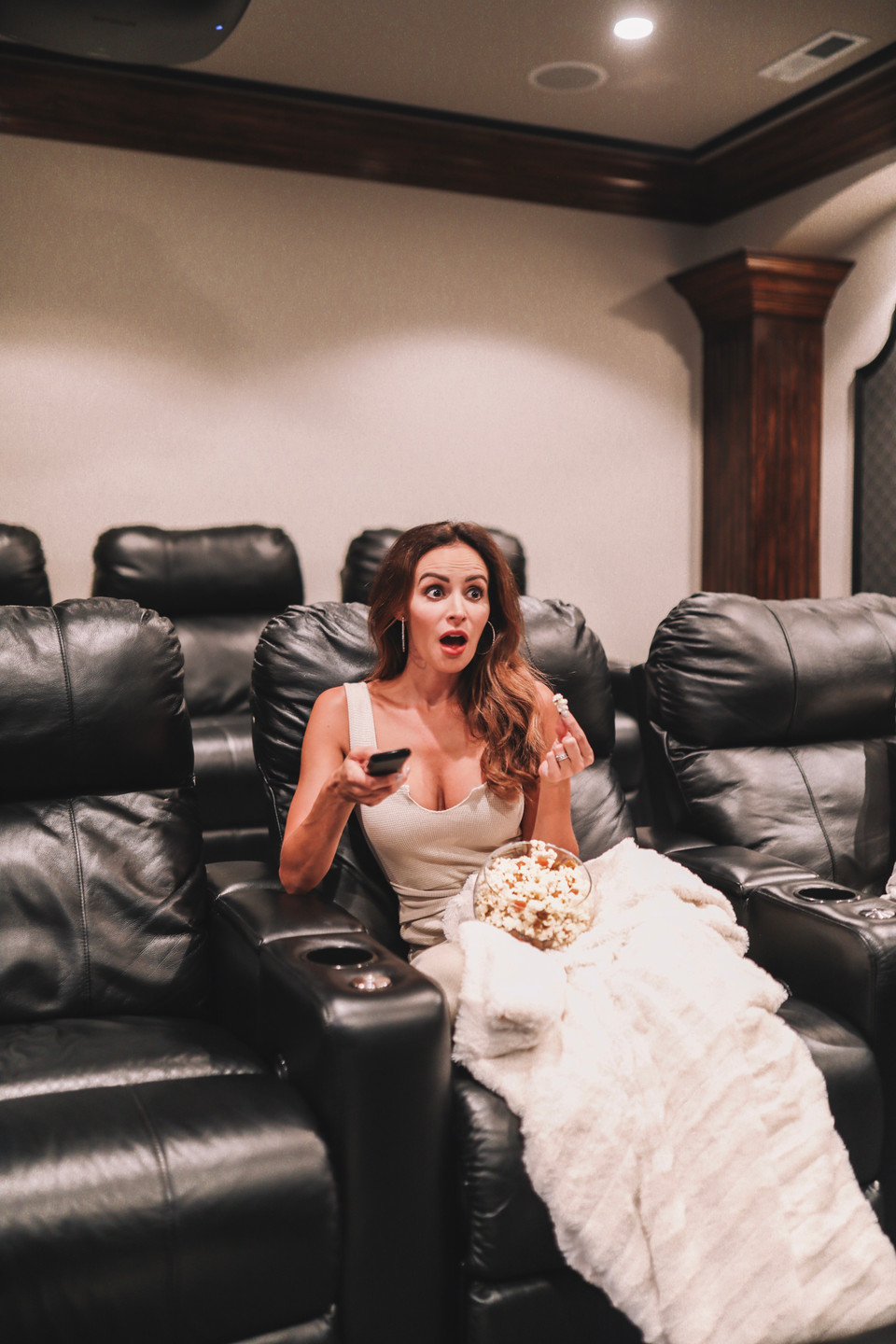 While I don't do the best with scary movies, I literally force myself to watch them since that's truly what fall's all about, am I right?! What's better than cuddling up on the couch on a chilly fall night watching a scary movie with your hubs (even though I watch half of the movie with my eyes closed behind my hands still)?!
But, that night is never complete without something to snack on! It's seriously mandatory for fall scary movie nights if you ask me. Instead of cooking up the same old boring bag of buttered popcorn, I decided to put a twist on it this fall, and I don't think that popcorn will ever be the same for me.
With a delicious sweet pumpkin drizzle baked onto the popcorn and hints of pumpkin pie M&Ms, this movie night snack provides your taste buds with that ideal combination of sweet and salty. I had to make sure to record this recipe to share with you guys before getting cuddled up to devour the whole bowl!

Pumpkin Pie M&Ms
2 bags of popcorn
2 tbsp. Coconut Oil
2 tbsp. Maple Syrup
1/4 tsp. Cinnamon
1 tbsp. Pumpkin Puree
1/2 tsp Salt
Instructions
Pop both bags of your popcorn as you normally would.
While popcorn is popping in the microwave, add your coconut oil, maple syrup, cinnamon, pumpkin puree, and salt into a pot on the stove. Bring to a slight boil and mix until ingredients have combined. Then, remove from heat.
Empty one full bag of popcorn onto a baking sheet, and drizzle on your stovetop mixture covering the popcorn evenly on the baking sheet.
Bake for 6-8 minutes at 350 degrees.
Remove from oven and mix in the second bag of popcorn. As you load the popcorn into a bowl, mix in layers of the Pumpkin Pie M&Ms. Voila!