Friday nights mean Racing Wives! There is nothing better than watching your favorite show with the girls. I don't know about you, but I love to have a good drink in hand when watching TV on a Friday night in. I created this super easy (and pretty) cocktail that everyone will love.  
What you'll need:  
2 oz. Big Machine Vodka 
2 oz. Sweet and Sour Mix 
2 oz. Seltzer water 
Splash of Grenadine 
1 Lemon  
Red Sugar for Rim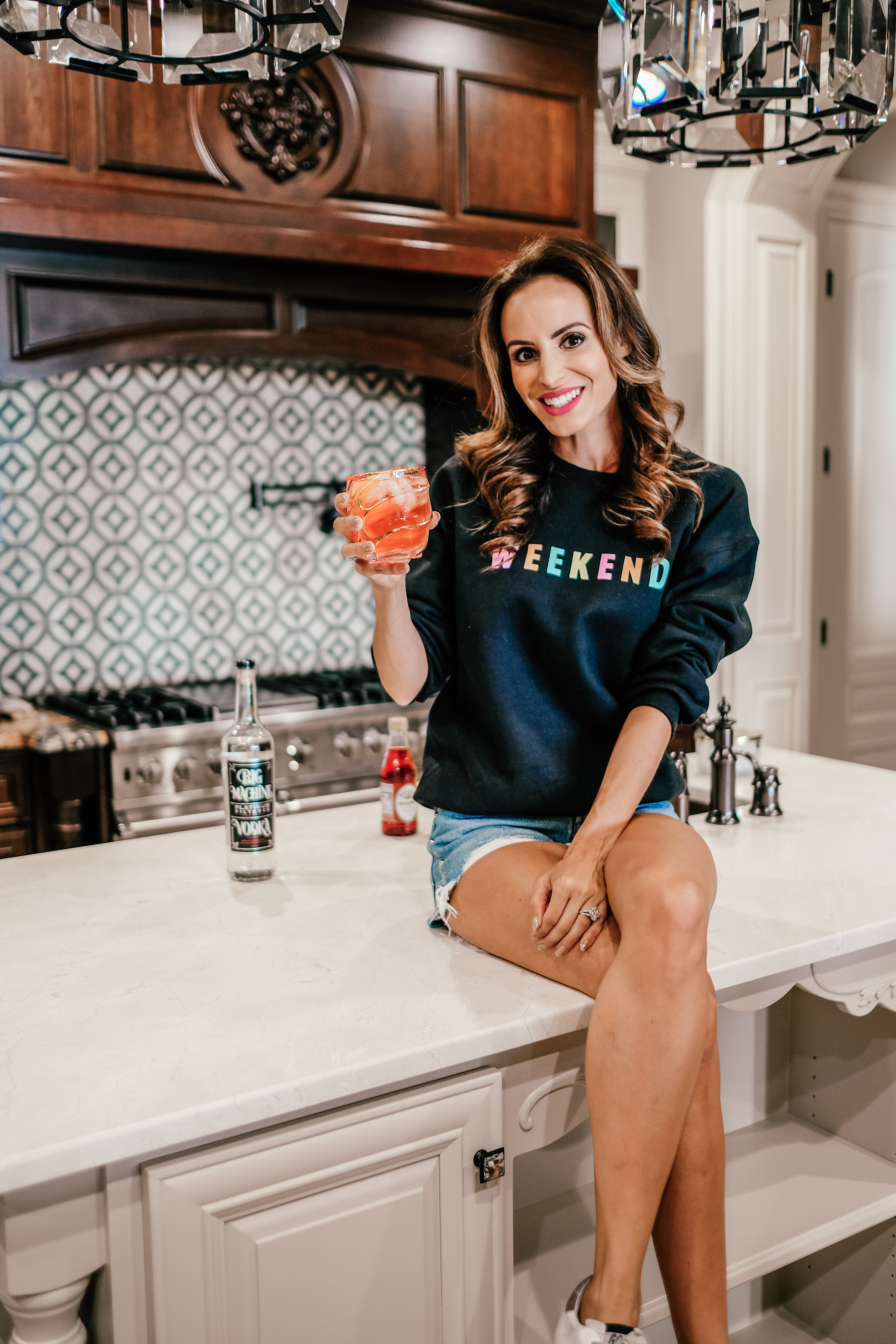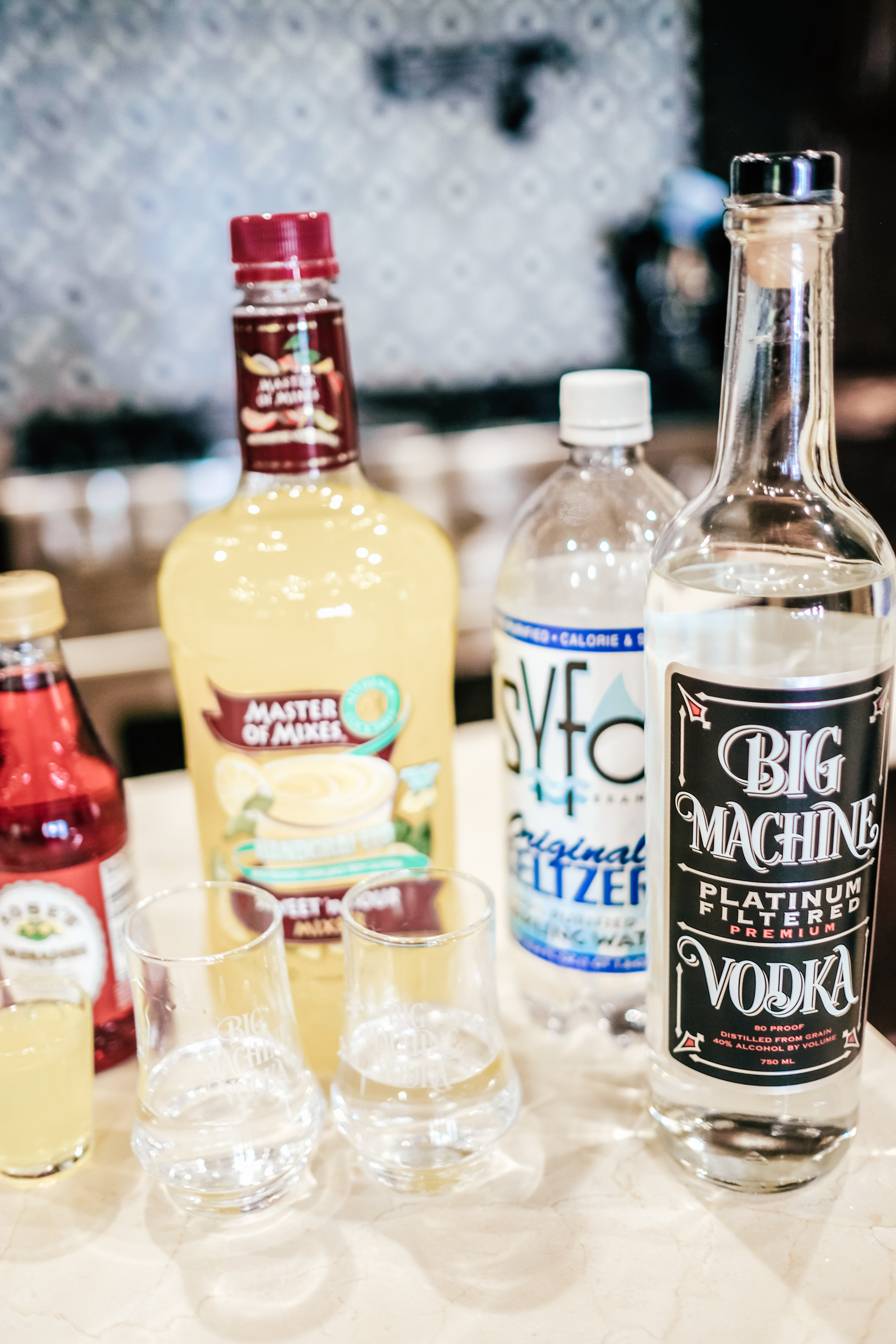 I also wanted to give a huge shout out to Big Machine Vodka for sponsoring our Color the Night event! All proceeds go to the Bundle of Joy Fund and tickets are open to the public for the first time ever (get your tickets here). In the Racing Wives episode this week you'll get to see more in depth look at our Bundle of Joy fund and why we are so passionate about our foundation.  To date, we have granted almost $600,000 to couples in need and as a result, 21 babies have been born and 6 more are on their way! Tune in tonight at 10/9c on CMT. Can't wait for you all to watch. So, make yourself a drink and let me know what you think. Cheers!