I'm back today with another Save vs. Splurge with Murph Boutique. We all love to keep up with fashion trends but sometimes our bank account feels differently. This is why I love my boutique, Murph. On trend items, for a fraction of the cost… what is better than that? Everyone deserves to feel good and be on trend! Here are a few of our recent looks for less.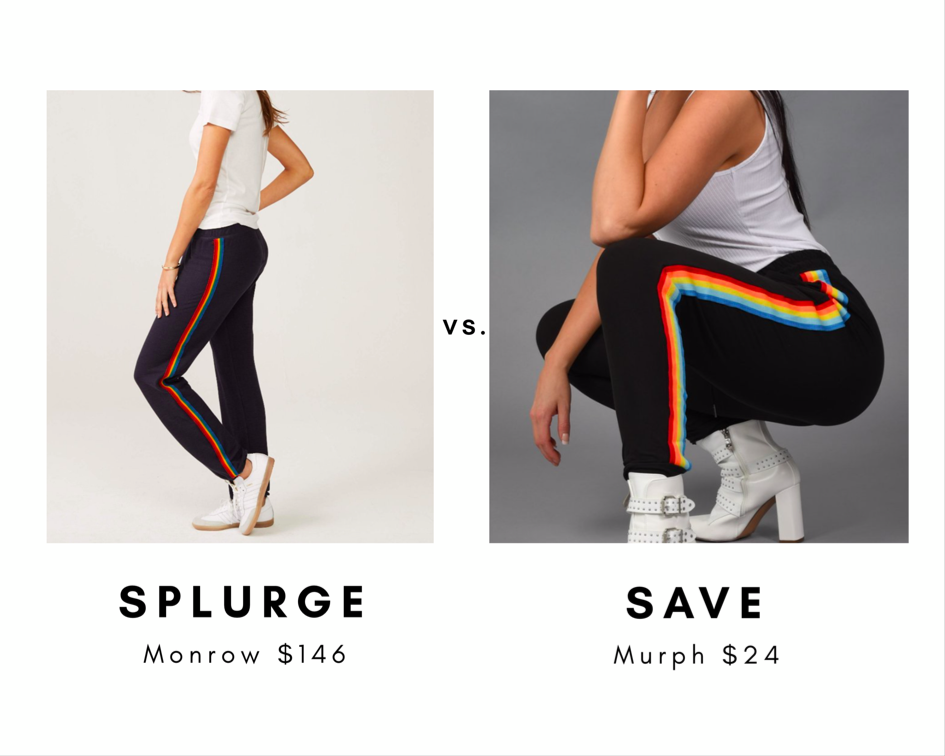 Rainbow joggers. It's no secret that rainbow is IN right now. Shirts, cardigans, shoes, joggers, you name it. Our Inside the Line Joggers are $24 and almost identical to these Monrow rainbow joggers! SCORE.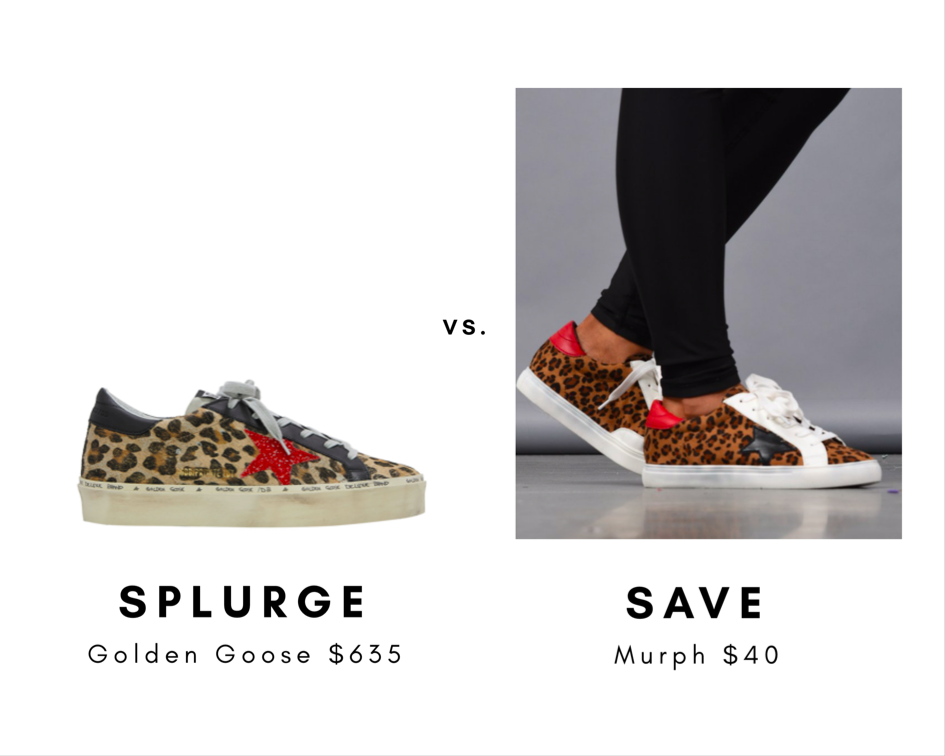 Golden Goose sneakers. It seems like sneakers are taking over the world right now! Everyone is wearing them with anything and everything. Sneakers aren't just for athleisure wear anymore. You can pair them with dresses, jeans or even shorts. Golden Goose sneakers are all the rage but the price tag is steep. Our Leave A Print Sneakers are $40 and just as cute! Talk about a steal.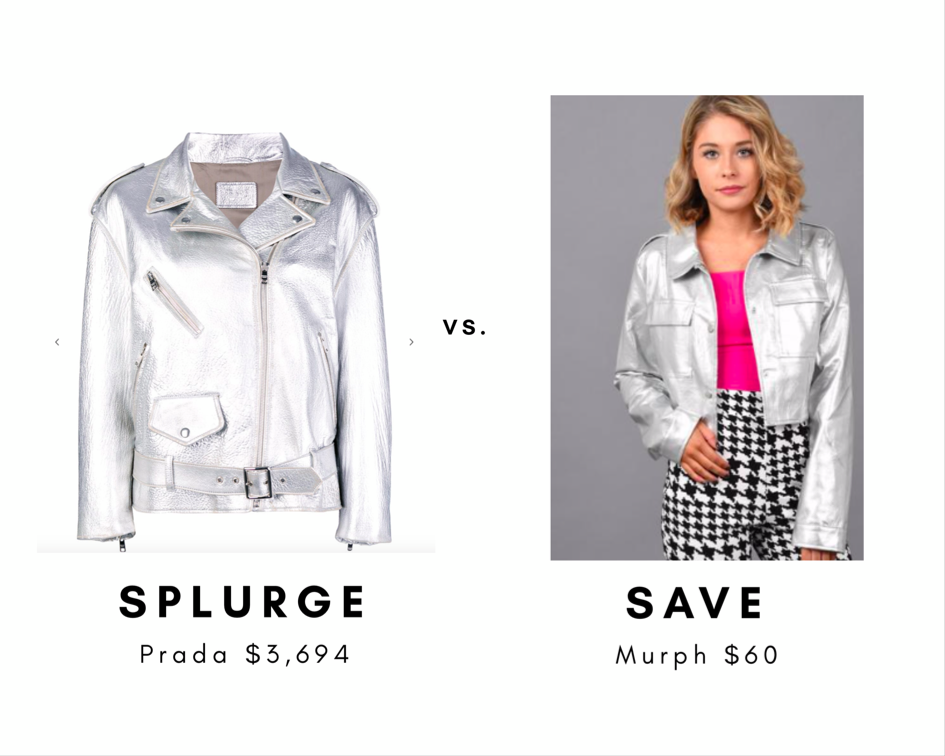 Metallic Jackets. Metallic jackets have been popping up all over lately and I struggled to find an affordable option, until now, that is. Our Time To Shine Jacket is only $60 compared to the over $3,000 Prada jacket. I think I'll go for the Murph one 😉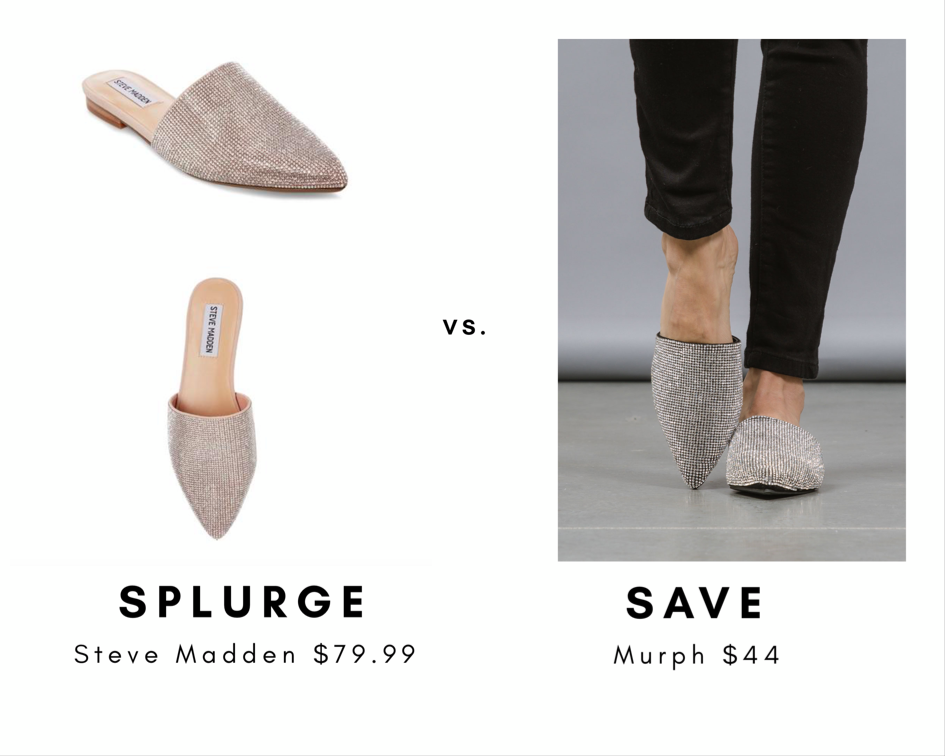 Rhinestone slides. Rhinestones and glitter is making a comeback, especially in footwear! Who doesn't like to make a statement with their shoes? I know I do! Our On Again Mules are $44 and half the price of the popular Steve Madden version. Umm, yes!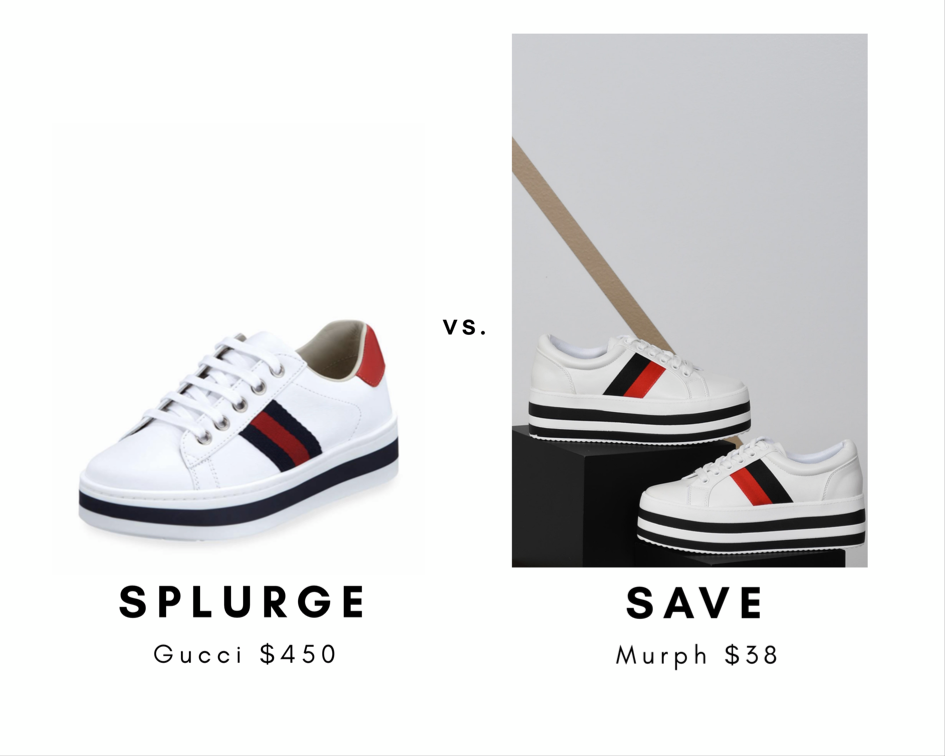 Gucci Platforms. We all know that Gucci is VERY on trend right now, but wow is it pricey. When I found these platforms I knew we HAD to have them for Murph. Our Podium Finish Sneakers are $38 and that's almost $400 less that the Gucci ones. Talk about a steal!
Finally, a hot bodysuit is a closet staple. You can score ours for only $32, and it comes in three colors, versus this very similar one by LNA for $140!
I hope you love all our cute looks at great prices!