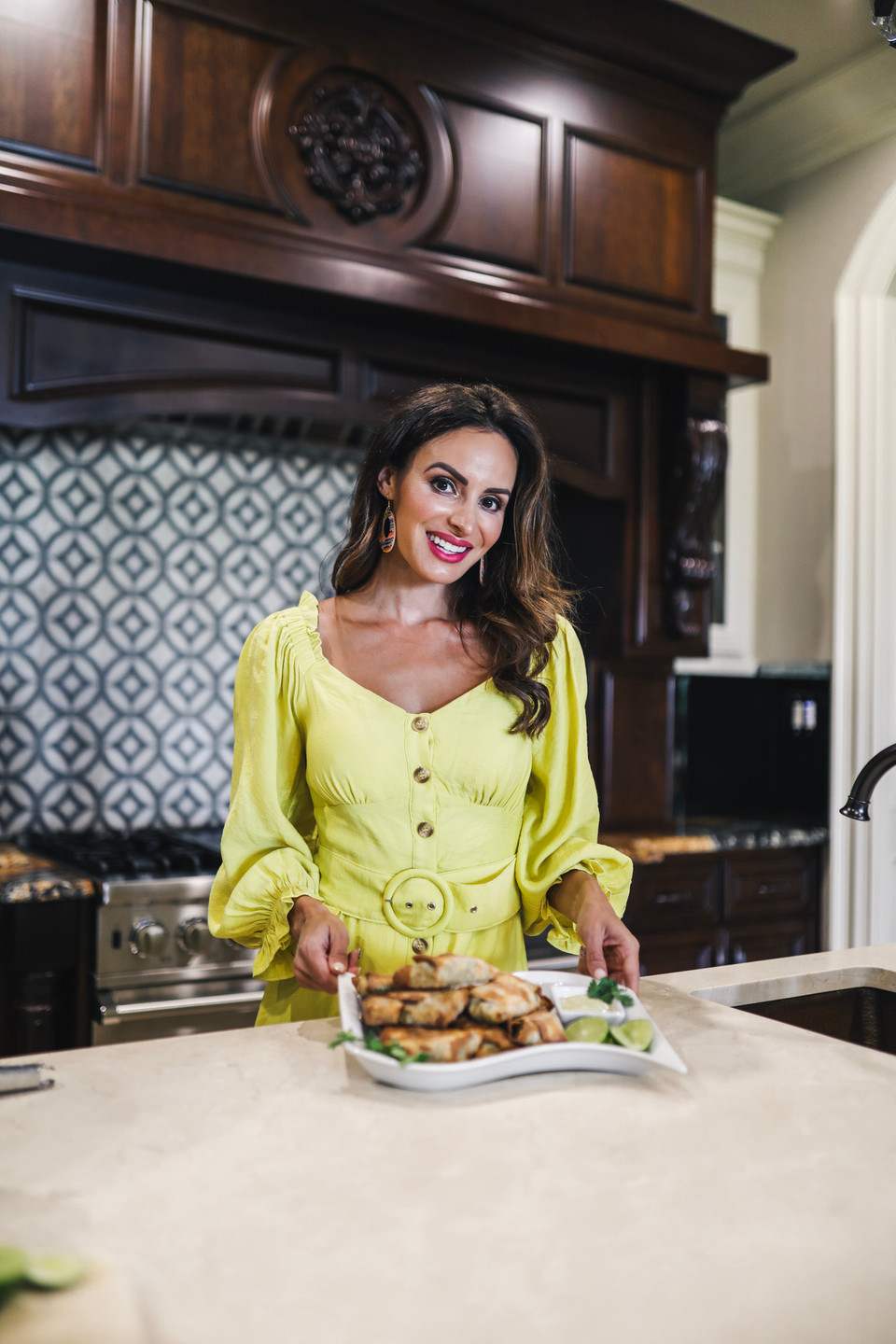 If you saw my Instagram Story the other day, you know that I went to Target for the FIRST time in MONTHS! Literally, I was in my happy place just roaming the isles looking at EVERYTHING! Because who doesn't need yet another candle, a dog frisbee and to finally decide to try out natural deodorant (ladies, we are going to have to discuss this in another post — pros/cons/brands, HELP!)⁠?!
⁠
Moral of the story, SOMEHOW I ended up with an air fryer! I've heard so many amazing things about them from my friends and family (well, and everyone on the internet), so I decided that I was beyond due to get my own! For my first experiment with this new appliance, I decided to try something that was healthy, fairly simple, and of course, DELICIOUS. To be honest, I think I did a pretty good job!!⁠
Today, we whipped up some Southwest Air Fryer Egg Rolls. When looking for recipes to put my own twist on, I came across a ton of different versions of buffalo chicken egg rolls or pizza egg rolls, but I found it difficult to find a healthy egg roll option, so I decided to combine my favorite healthy ingredients from the kitchen into an egg roll and see how it tasted. Spoiler alert: THEY WERE AWESOME!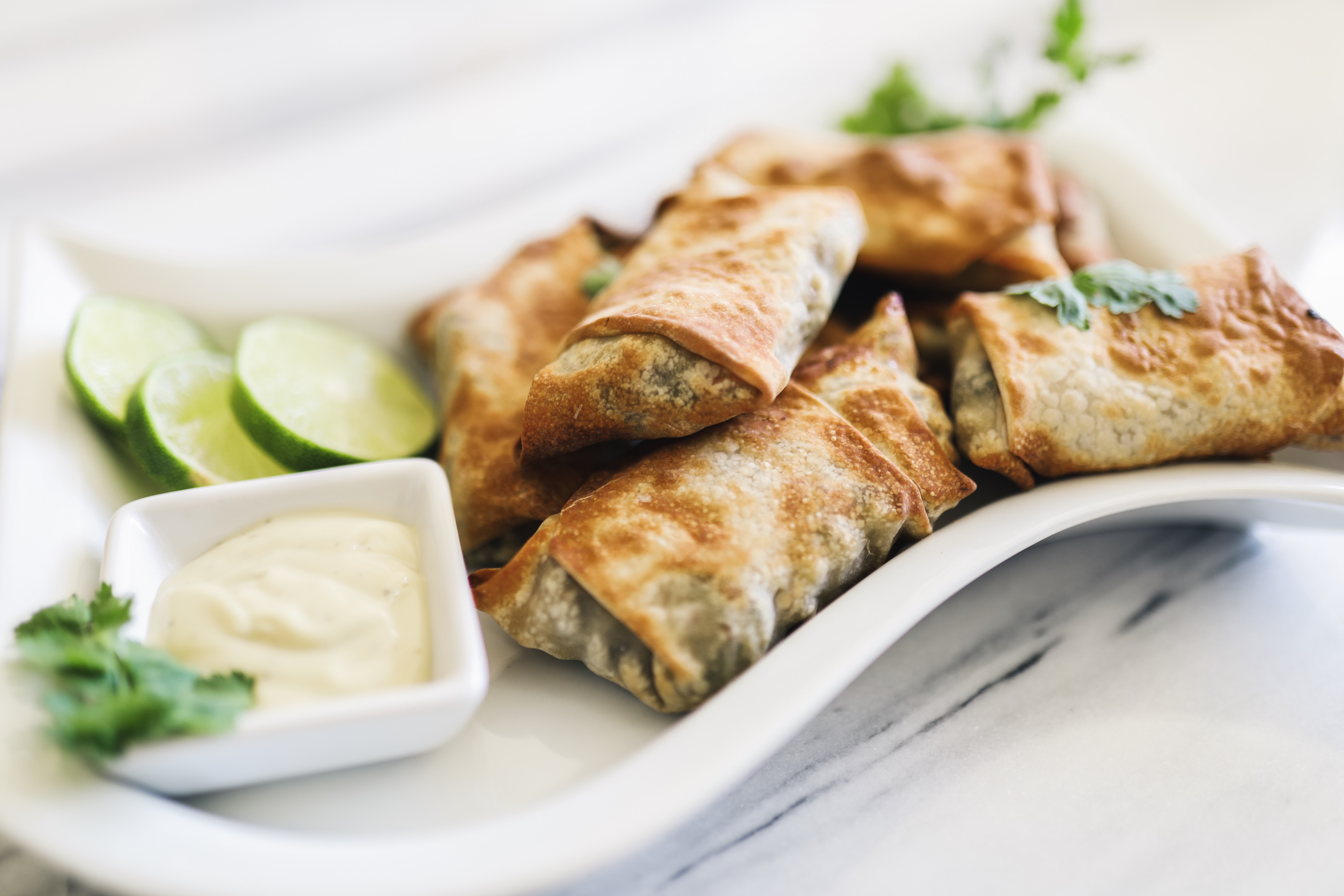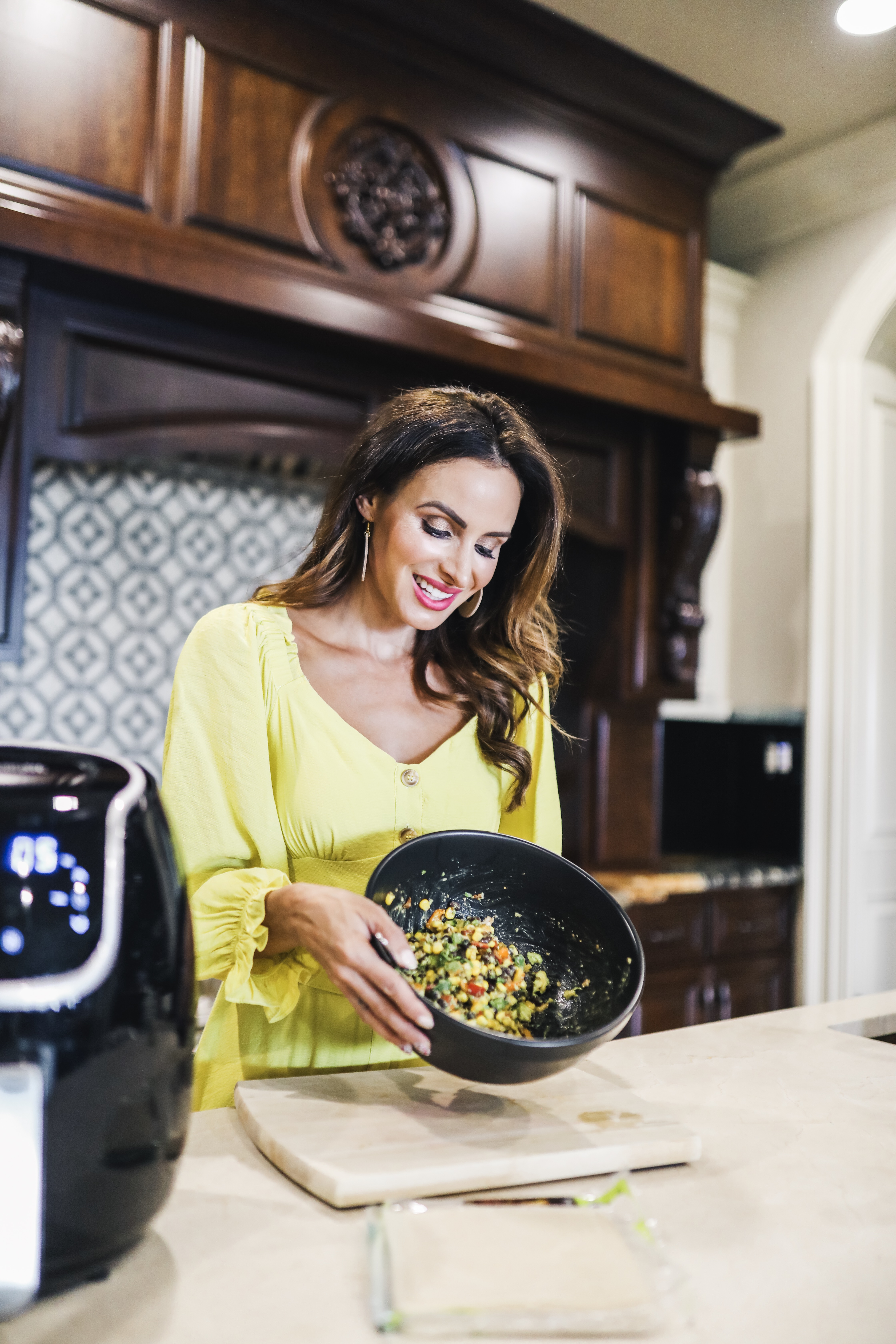 Ingredients
1 Cup of Chicken (I used the Tyson pre-cooked chicken to save time)
1/4 Diced Jalapeno
1 Cup of Canned Corn, drained
1 Cup of Canned Black Beans, drained
3-5 Mini Red/Orange/Yellow Peppers
1 Avocado (the riper, the better)
1 Package Nasoya Egg Roll Wrappers
1 Lime
Mrs. Dash Southwest Chipotle Seasoning, to taste
Chili Powder, to taste
Cumin, to taste
Bitten Creamy Lime Avocado Dressing (for dipping)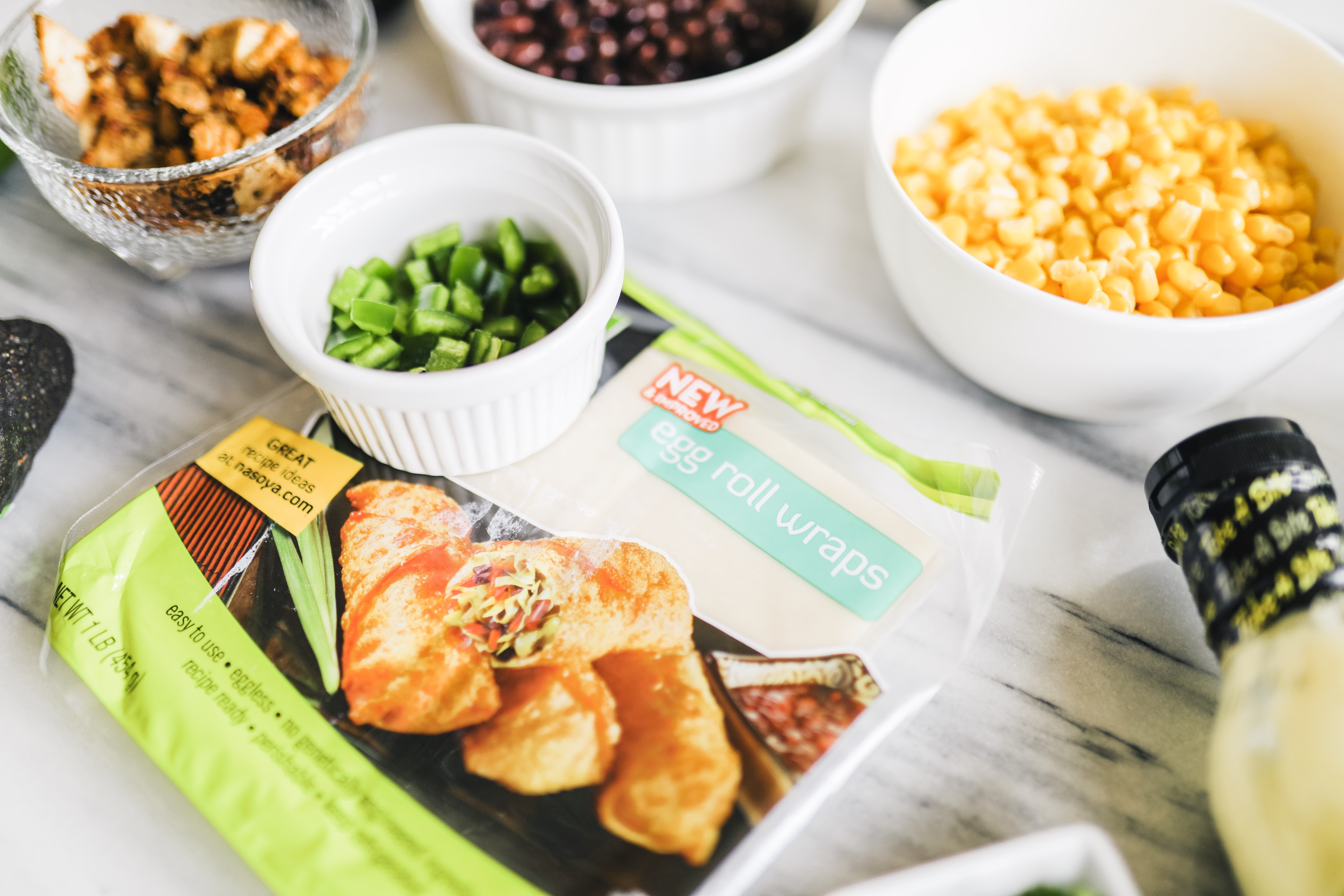 Directions
Start off by prepping all your ingredients. Reheat your chicken. Dice your veggies. Drain your canned goods. Prepare your avocado.
Preheat your air fryer to 360 degrees.
Add diced chicken, jalapeno, corn, beans, peppers, avocado, and lime into a bowl and mix together well.
On a cutting board, lay out one of your egg roll wrappers. Take about 1/12 of your mixture and place it in a thick line formation near one of the corners of your wrap.
Take that corner and fold it on top of the mixture. Then, take the right and the left corners, fold those in, and continue to roll your egg roll towards the remaining corner.
Do this with all your wrappers & mixture. Your mixture should yield about 12 egg rolls.
Put your egg rolls into the air fryer with the corner facing downwards. Cook at 360 for about 5 minutes.
After 5 minutes, flip your egg rolls using tongs, and place back into the air fryer to cook for another 5 minutes.
Remove after a total of 10 minutes and serve with a side of the Bitten Creamy Lime Avocado Dressing. Enjoy!!