I don't know about you guys but the holiday season is my absolute favorite, being able to wear glitter and sequins for almost two months straight, literally the highlight of my life. But I have seen the current trend of how pricey these fun and showstopping items can be. That's why this holiday season for Murph, I decided to launch our Season To Shine Collection that focuses on amazing holiday looks all for under $100.
I tried to pick a variety of pieces that could be worn for every party atmosphere imaginable. Your office Christmas party, a Christmas party at your friends, or a NYE sequin sensation night out. No matter the dress attire, I wanted to make sure Murph had the perfect look for you.
Below are a few of my favorite looks from the collection!
A Friends Christmas Party
Now sometimes you never know whether or not to dress to the nines or keep it casual when it comes to attending one of your friend's holiday parties. I say mix them both! For example, during our holiday photo shoot, I paired our Ok, But First Presents Graphic Tee with our Call The Uber Skirt, which tells your friends you're making the effort to go all out, but also keeping it casual with a graphic tee. Depending on the weather, you can always throw a leather jacket on over top.  If you haven't sealed the deal with this leather trend, grab our Steal The Thunder Jacket, you won't regret it!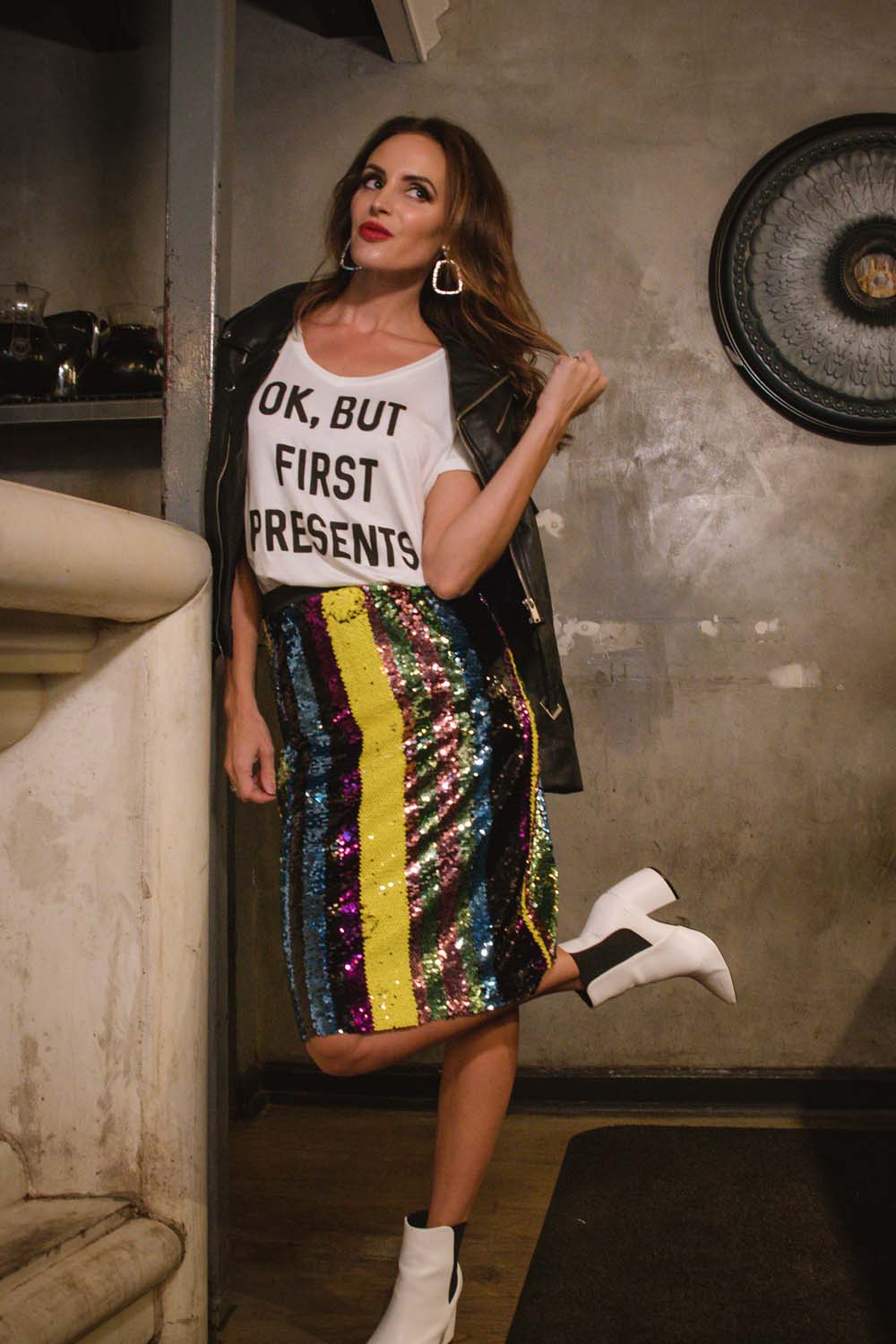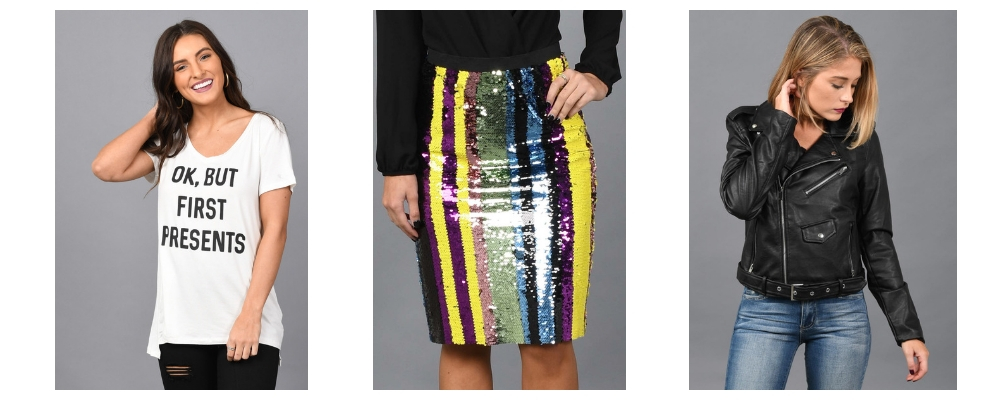 Holiday Parties at the Office
Office holiday parties are a  great way to show your coworkers your style and personality outside the office. If you are big on bold colors like me, then adding a bold sweater with any black bottom can create a bold and classic look. During the shoot, I paired our No Complaints Sweater in magenta with our Bounce Back Skirt then added our Wild Heart Belt to complete the look. If you are not into the skirt trend you can always add a pant. Our Ask Me How I'm Doing Pant can give you an on-trend look with comfort.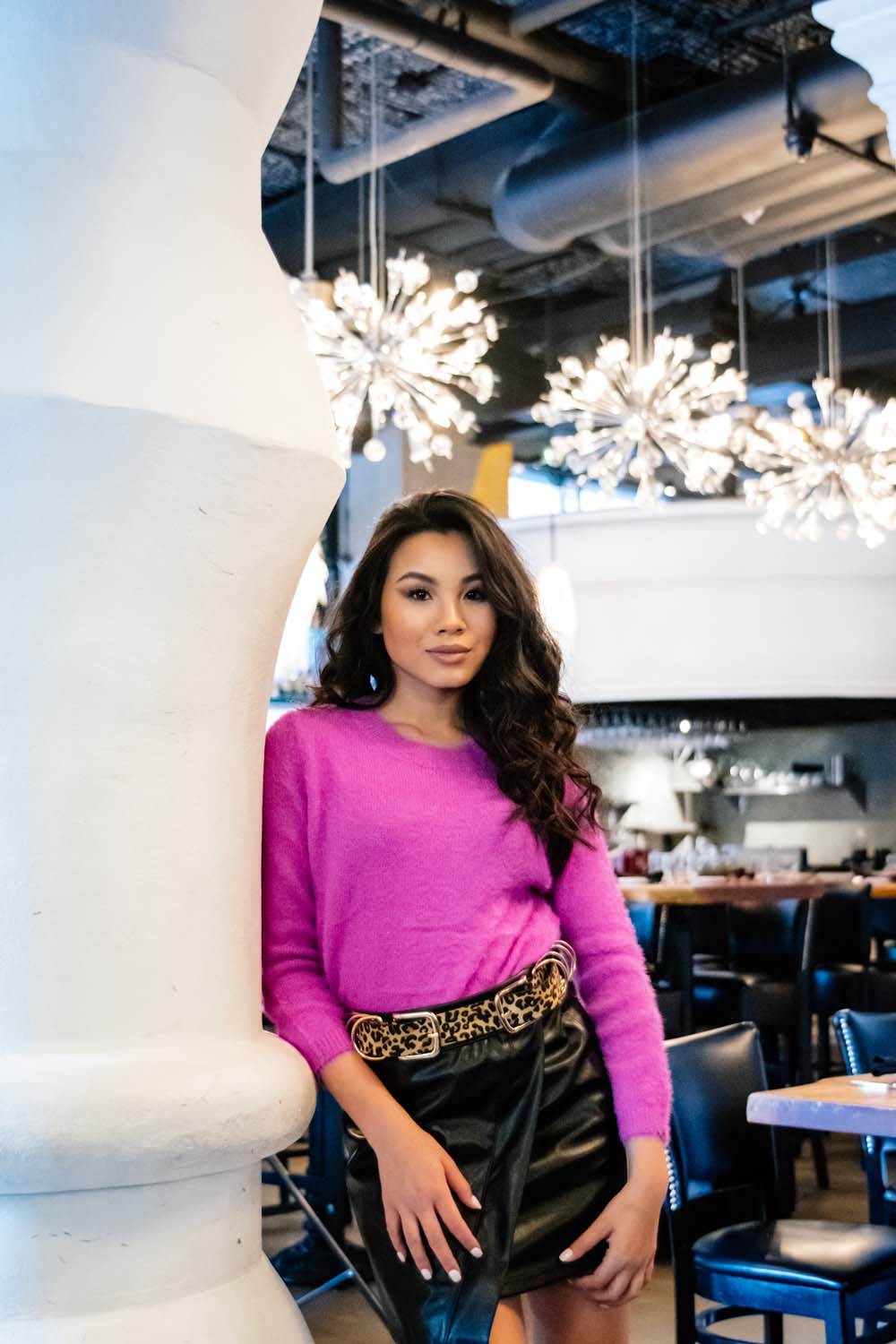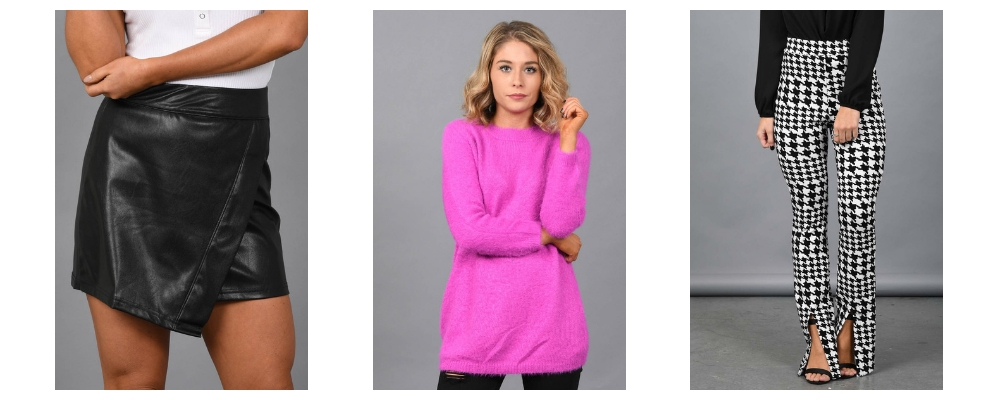 Does your office attire speak true to your personal style as well? Then give your office look a twist. Our Thank You, Next Set screams holiday at the office but the velvet texture will have all your coworkers seeing you as the fashionista you are! Our Up All Night Bodysuit is a must-have staple from this collection.  It comes in ivory or black and can be dressed up like we have it here or worn with jeans and heels for a more casual but still pulled together look.  I finished my look with the Love You Knot Necklace that is the perfect touch of glam.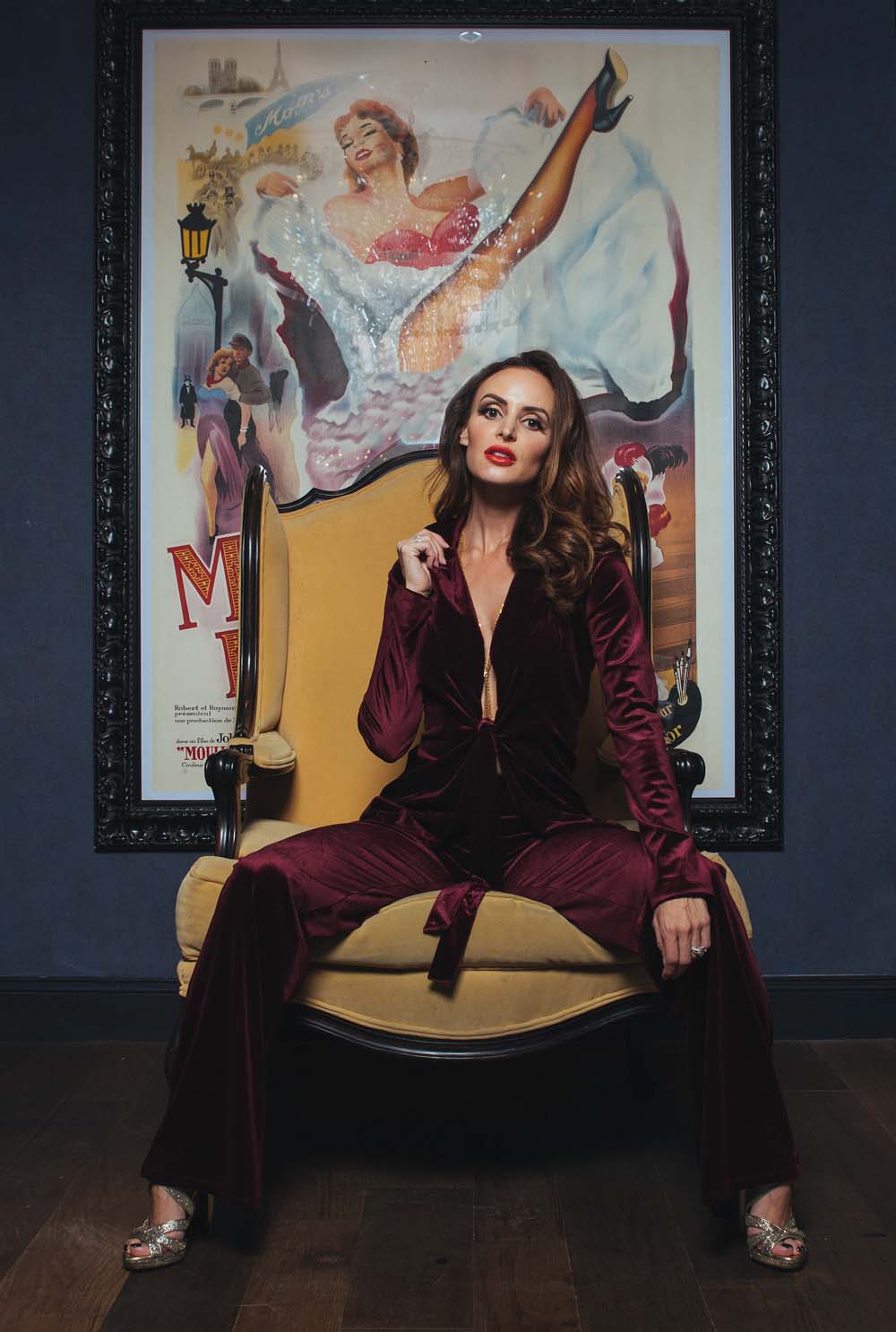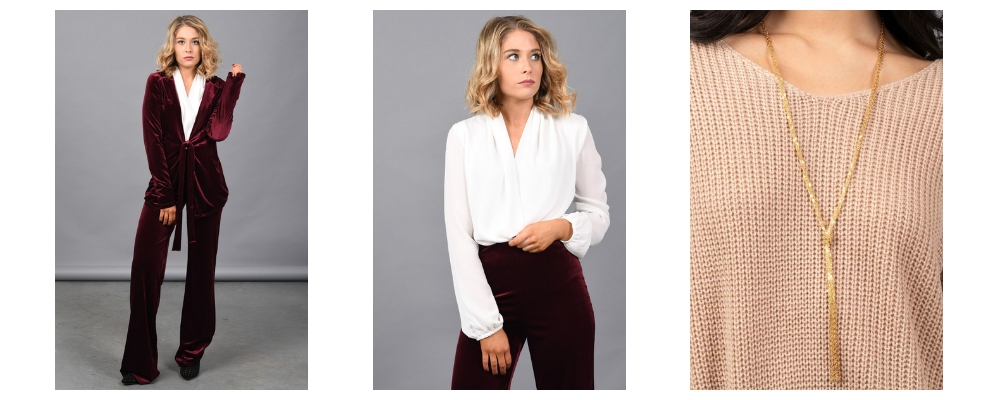 I also wanted to spend time finding unique looks for Murph's Curvy Collection. I loved our Thank You, Next Set so much and wanted a similar style in our Curvy Collection. The velvet Dusk Till Dawn Blazer and Pants adds a chic and sexy look to your everyday blazer. Style together or apart, just a touch of velvet will show everyone, you are in the holiday spirit. Pair with our Easier Said Than Done Top for a classic holiday look or spice it up with our Where To Next Top.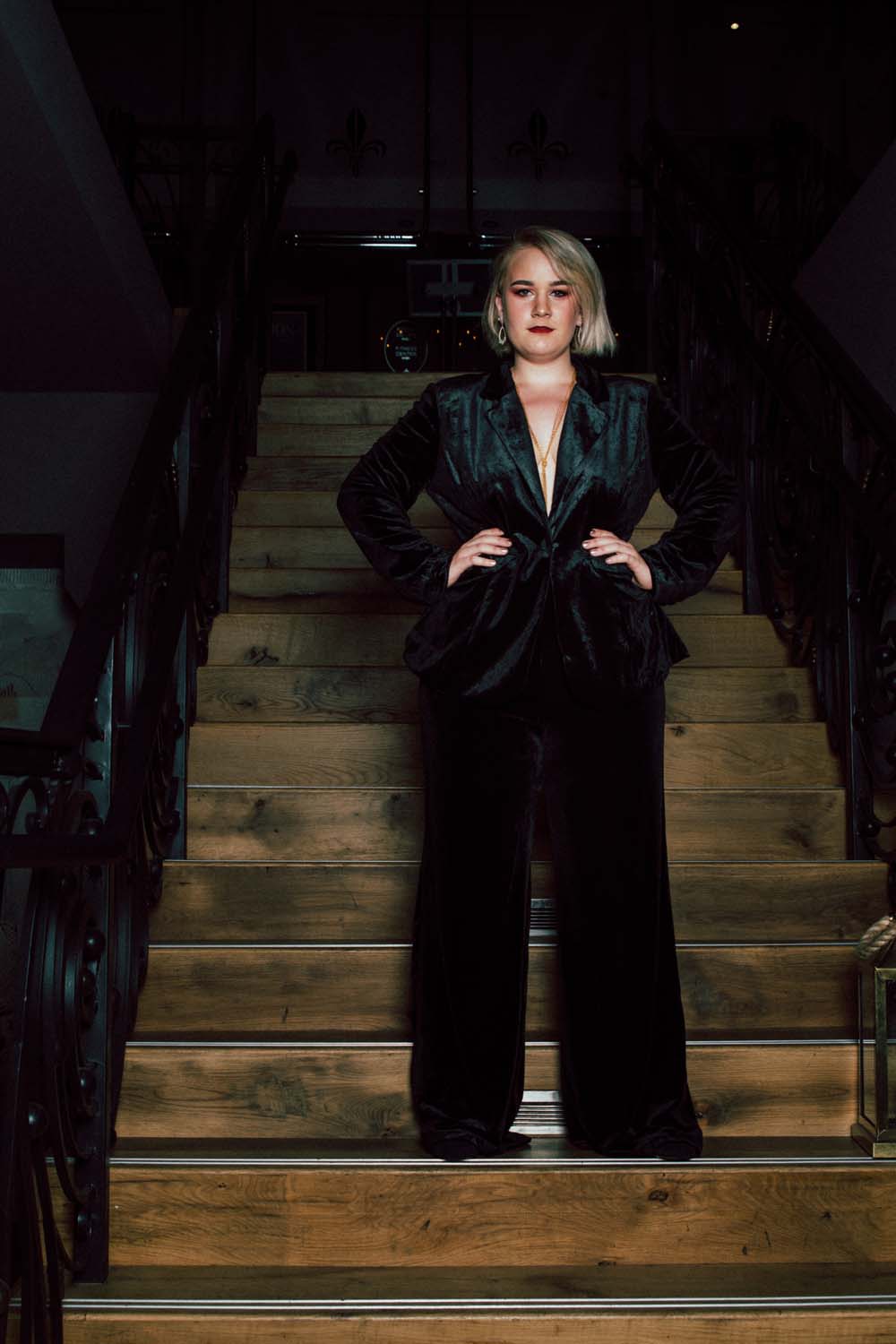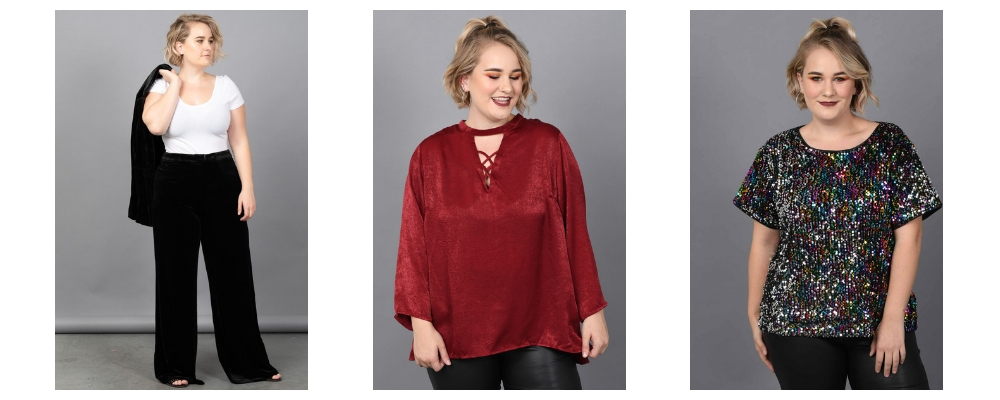 NYE Sequin Sensation Looks
Finally, my favorite pieces of this collection! Sequins are everything when it comes to any NYE party and that was my ultimate goal when buying for this collection. I wanted to pick pieces you wouldn't see anywhere else, all while being affordable. From blazers and pants, dresses, to jumpsuits, all our holiday looks are sequin-filled, making it hard to choose which one I'll be wearing as we ring in the new year!
Our Starstruck Blazer and Starstruck Pants are incredible. They are not only so flattering on (I mean your butt will look KILLER) but they can be worn together or separate. I decided to style our models with both and paired them with our Up All Night Bodysuit. I just think a bodysuit is the perfect touch and gives a total kick-ass vibe.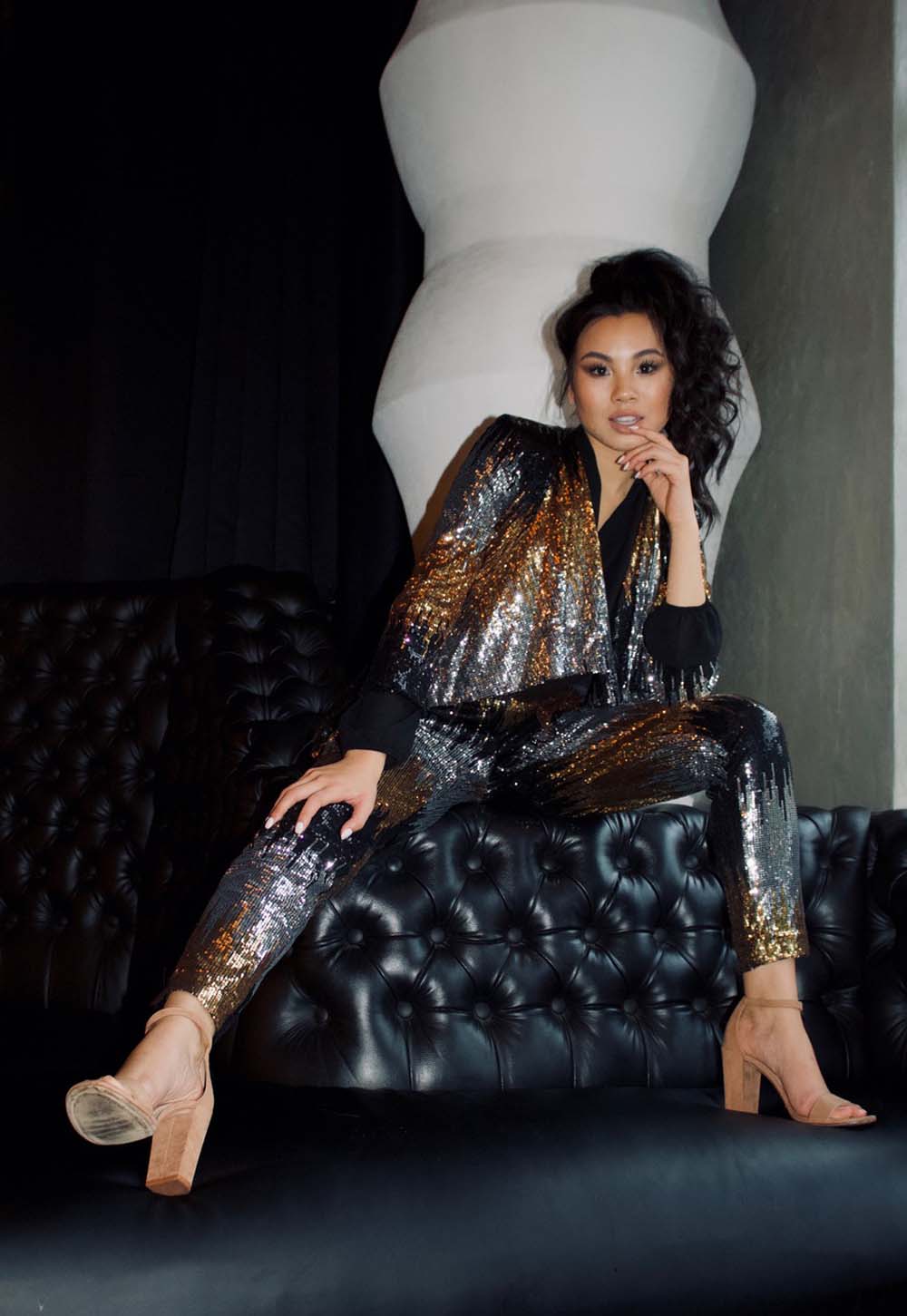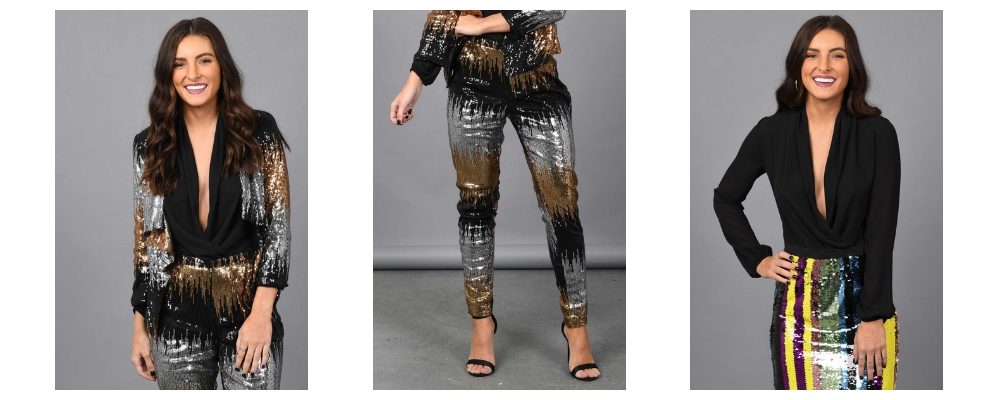 Our Don't Let Me Down Dress is seriously one of the hottest dresses I've worn. This dress is meant for everyone! No matter your bust size, the shape and details of the dress are insanely beautiful. The one thing I love is that the sleeves are not super long so this dress doesn't need alterations to get that "fits like a glove" look.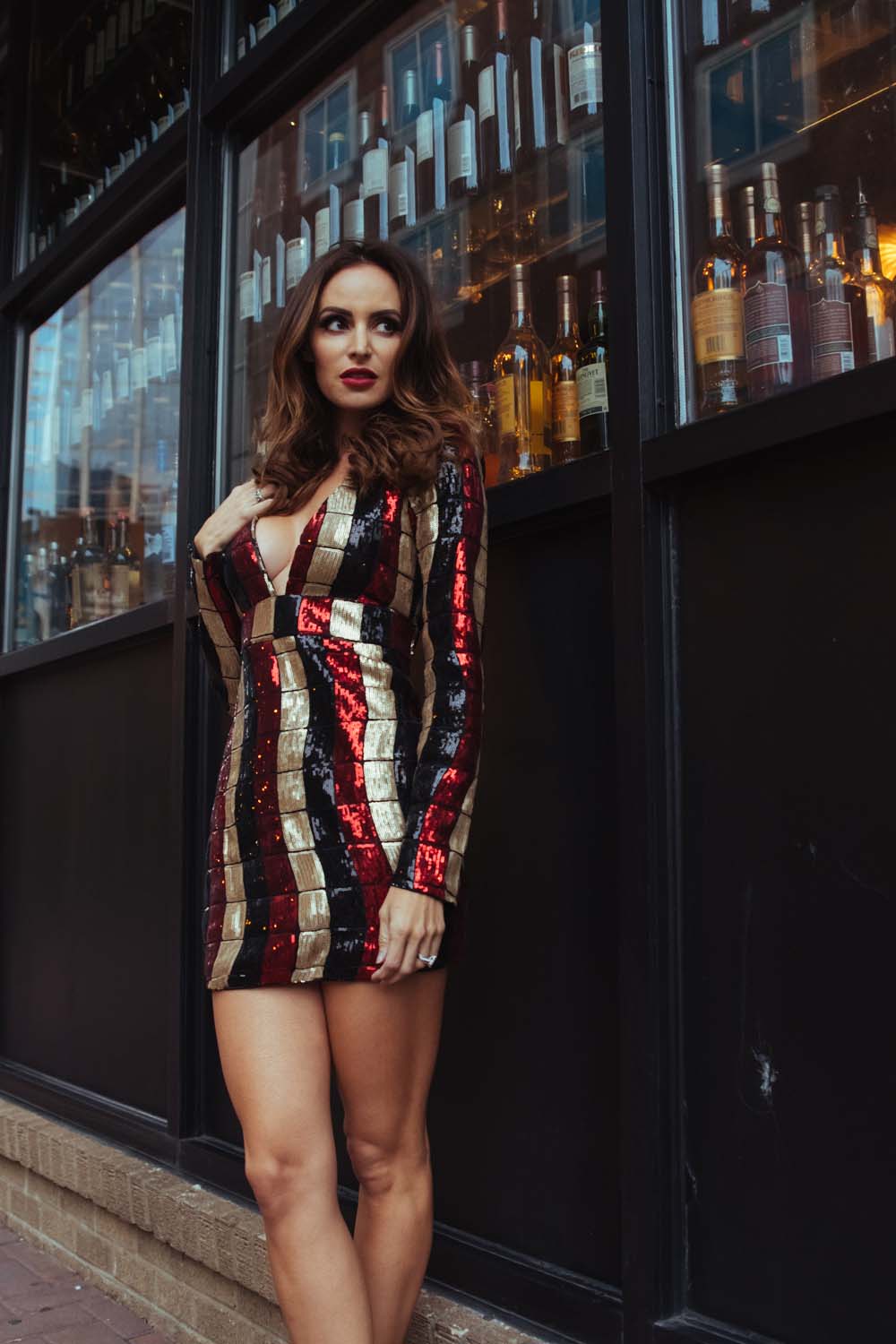 Slit sleeves are in and I am loving every minute of it. If you know me then you know if it's silver and sparkles, I'm going to have to have it in my closet. That's why I am absolutely head over heels in love with our So Sparkly Silver Dress.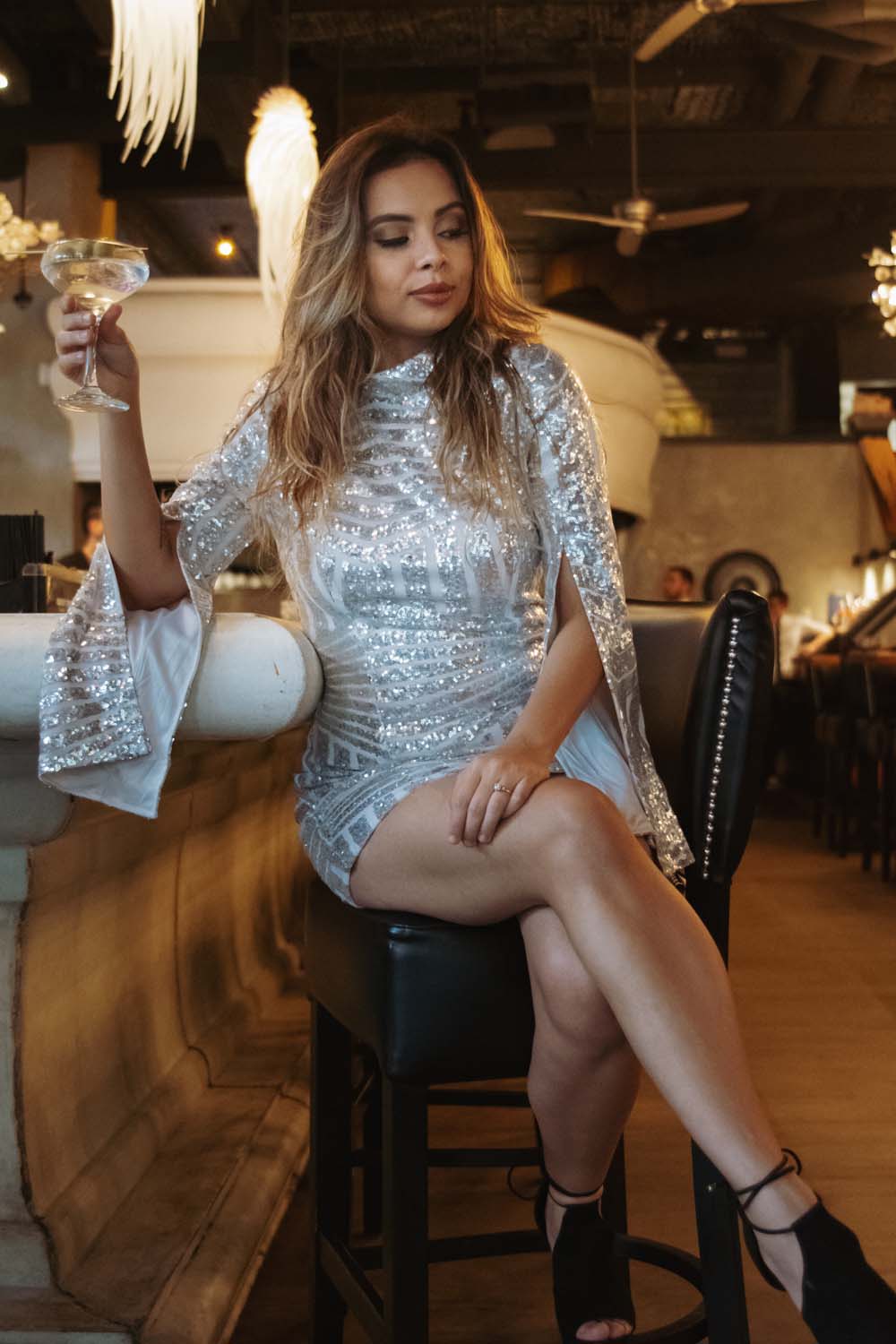 Our Won't Forget Me Dress hugs you in all the right places! Our model Megan is always telling me that just because she wears a plus size doesn't mean she has to stir away from certain pieces that extenuate her curves, and I don't blame her! She looks absolutely stunning. This is the season for stepping out of your comfort zone and wearing pieces that make you feel like the beautiful woman you are.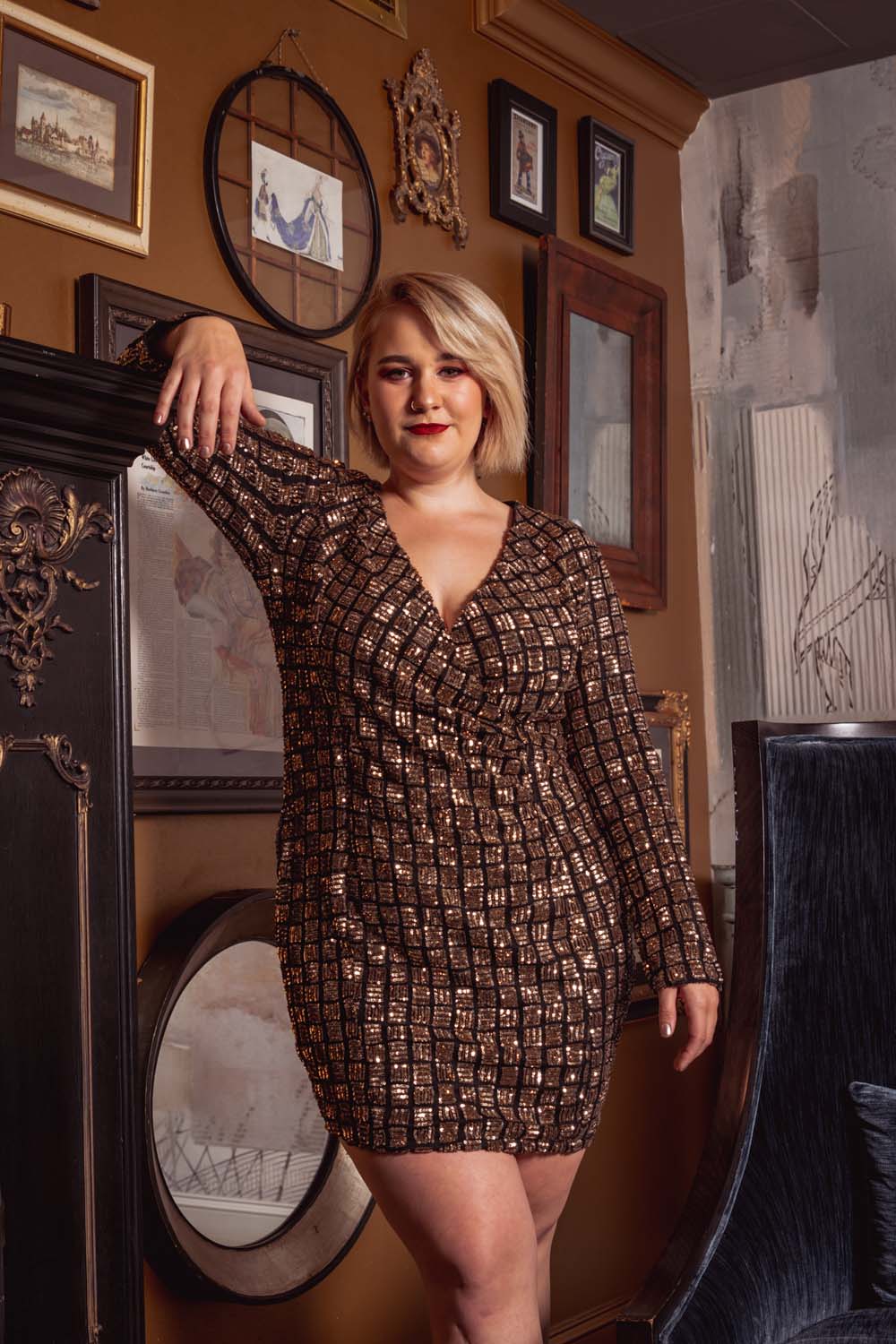 I hope you guys are loving this collection as much as I am! If sequins are something you've always wanted to try but have never had the urge to, go out on a limb and just do it, I'm telling you this is your year! Step out of your comfort zone, wear the sequins, and be confidently you! Love you guys and thank you for your support throughout the year, so grateful for you all and I am so excited for you to see all the collections coming in 2019!
P.S.  Comment below with your favorite look!