Here at Murph Boutique we strive to be your one stop shop for every single occasion, whether that is a vacation, concert, pool party or brunch with the girls- we have exactly what you need and at a great price! I love seeing where your Murph looks take you so make sure you tag me. Today I am going to show you my favorites for each occasion. Shop all these looks on www.shopmurph.com  
Beach Trip  
Hello summer! from romantic beach trips with your hunny or full family outings with all the cousins, it seems like everyone has their perfect getaway trip planned this summer. There are three staples when it comes to a beach trip and those are a good swim suit, a great flowy maxi dress and comfy (and cute) sandals! What I love about this dress is that you can dress it up or down deepening on what shoes you pair with it. From our Let's Be Clear Heels to our new espadrilles, this dress can be worn many different ways. Also, you can't forget about the accessories! We love our fun hat, a pair of wooden earrings and you can choose from either our Somewhere in the Tropics bag or our Tulum bag to finish off this look. Don't forget your sunnies!! No matter what your style is – high fashion to retro, we have the perfect pair for you! 
Let's talk about suits! Bathing suits can be tricky so we try to take the guess work out of it for you and choose super flattering styles that you can feel confident in. Our latest Fierce One Piece is sure to turn heads. From the fun leopard print to the deep V and ruffle accents, this is a one of a kind suit. If you are looking for a more conservative yet equally unique suit, our Under The Sea suit features a one shoulder cut with ruching at the stomach for a very flattering look! If you are in between choosing a one piece or a bikini our Tropical Destination suit is the perfect one for you! The cut really elongates your legs and the fringe is oh, so fun!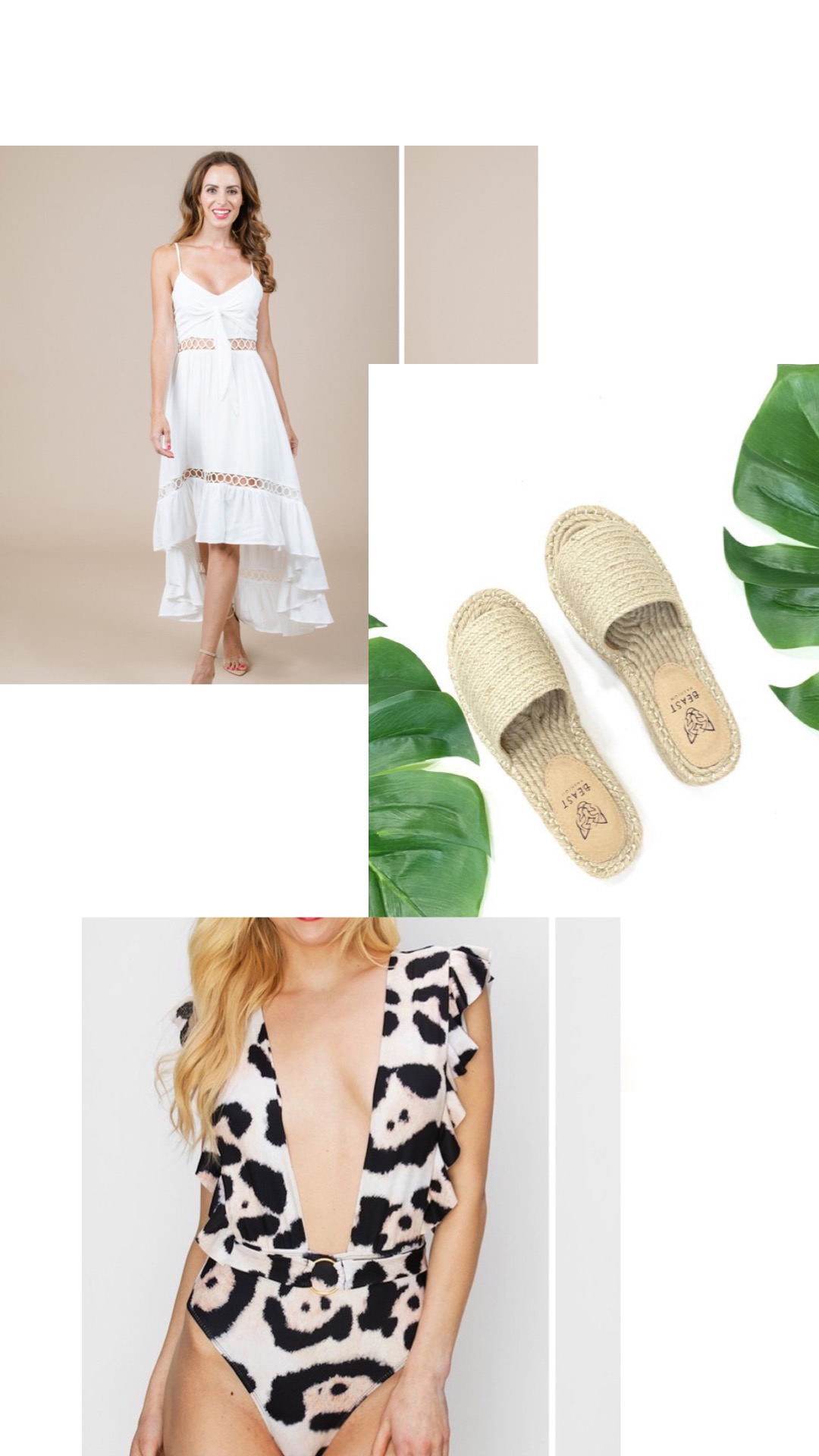 Magnolia High Low Dress – $56 
Beach Bound Espadrilles – $52 
Fierce One Piece – $58 
Concert 
There are so many fun concerts happening in Charlotte this Sumer and your re going to need the perfect look for all of them! A good graphic tee, an asymmetrical skirt and some fun sneakers! I love to be casual and comfortable at a concert so I can dance the night away without worrying about my outfit! 
Another fun option would be our weekender tank with a cute pair of jean shorts or our Can't Help It Crop paired with our 90's denim shorts, because who doesn't love a high waist?! Other good top options are our Party Down South tube top (only $14) or our Weekend In The Hamptons tops!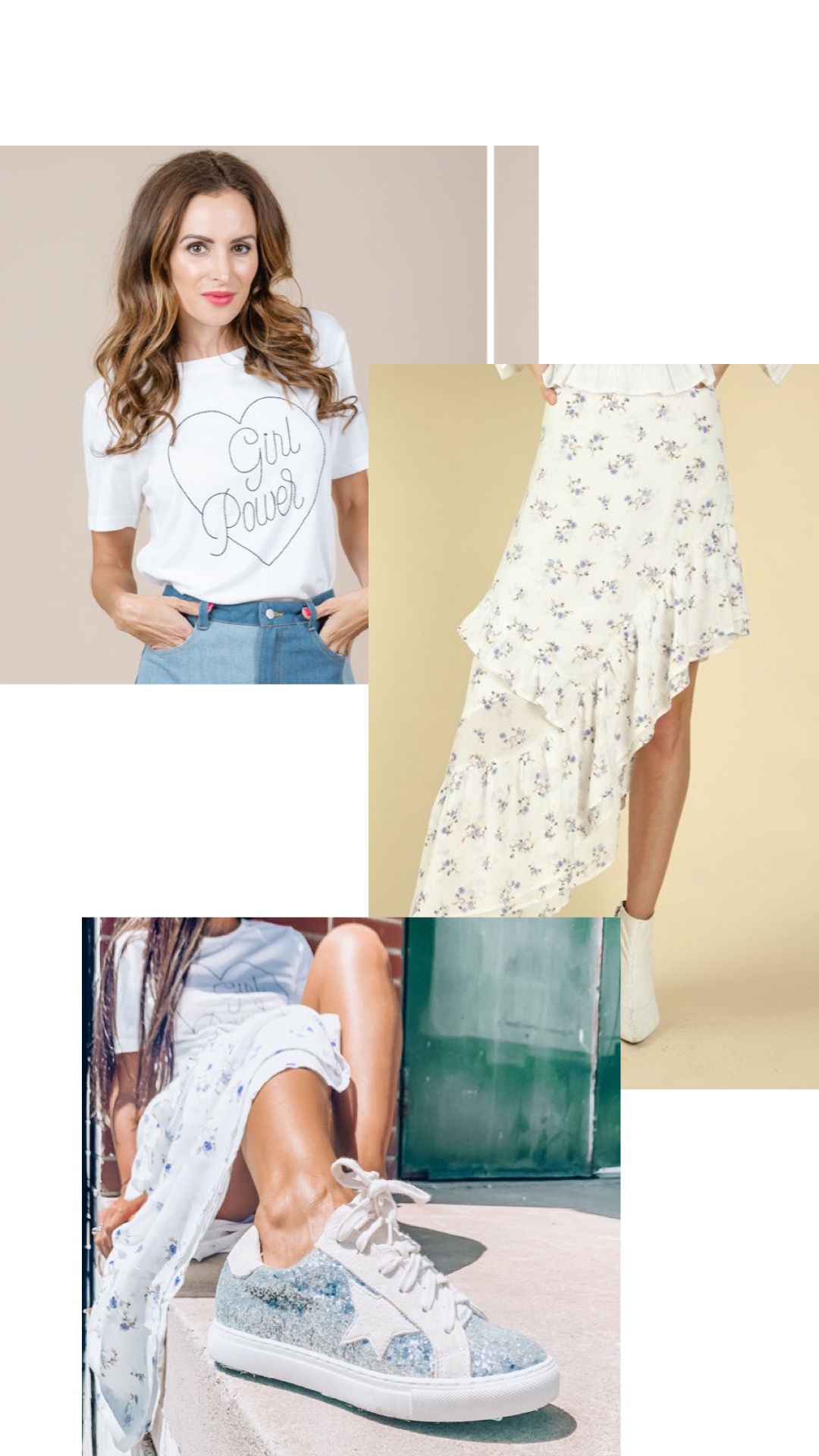 Girl Power Tee – $34 
Can't Look Away High Low Skirt – $52 
Time To Shine Sneakers – $48 
Pool Party 
When it comes to pool parties, I love an outfit that doubles as a cover up because you aren't swimming the whole time. Then you obviously need a cute swim suit to wear under!  Our Sun and Sand bikini will be your new favorite with the one shoulder top and the high waisted bottoms are super flattering!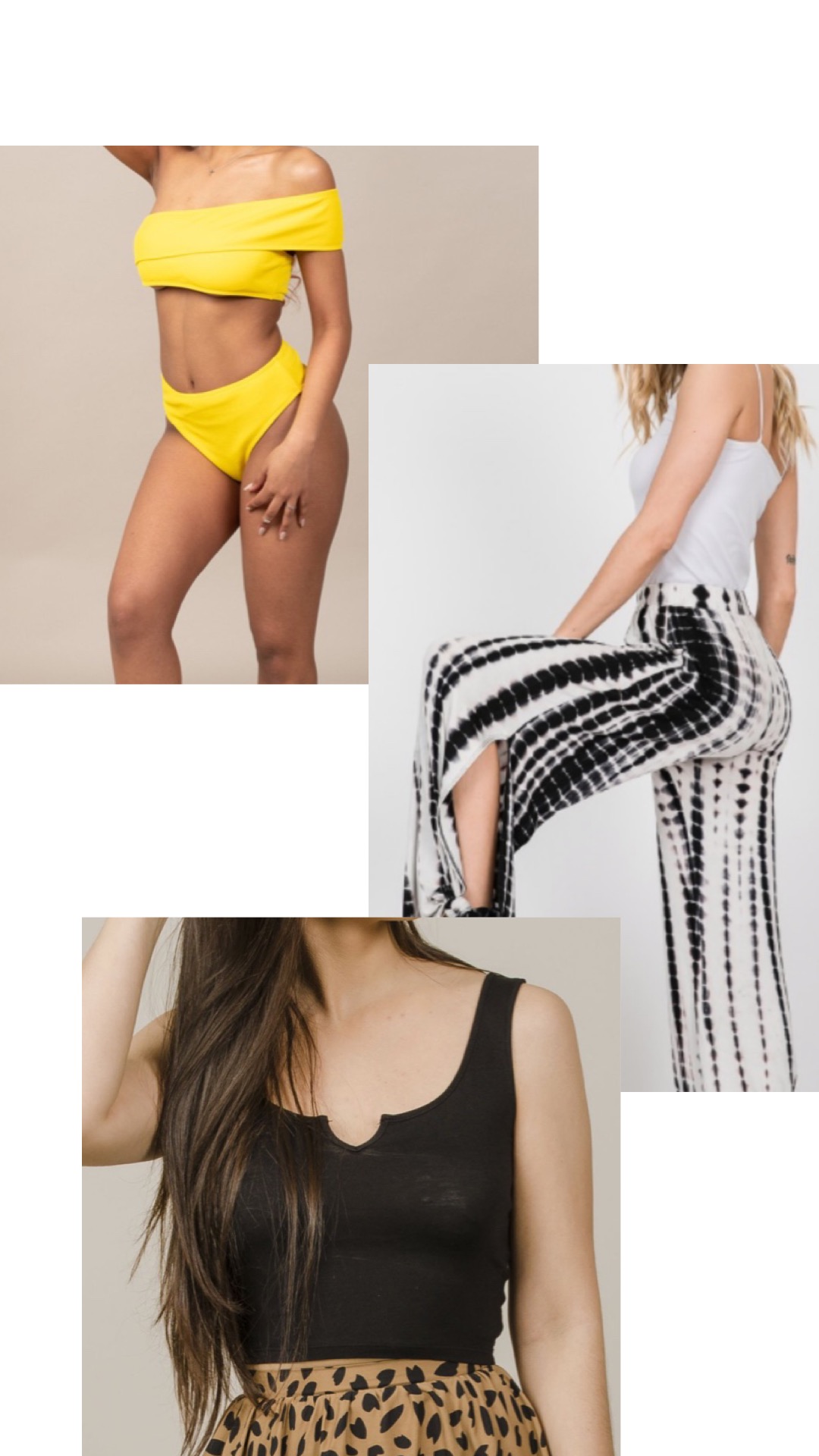 Sun and Sand Bikini – $38 
Peace and Love Pants – $42 
Play It Cool Tank – $14 
Brunch 
When I'm brunching with the girls, I love to wear a super fun and trendy outfit! Have to be prepared for this IG pics 😉 The color of the Clueless Romper is a show stopped and what's even better is that it looks like a dress but HELLO it has shorts! we like to pair it with our Goddess Heels for the perfect mix of poppy colors!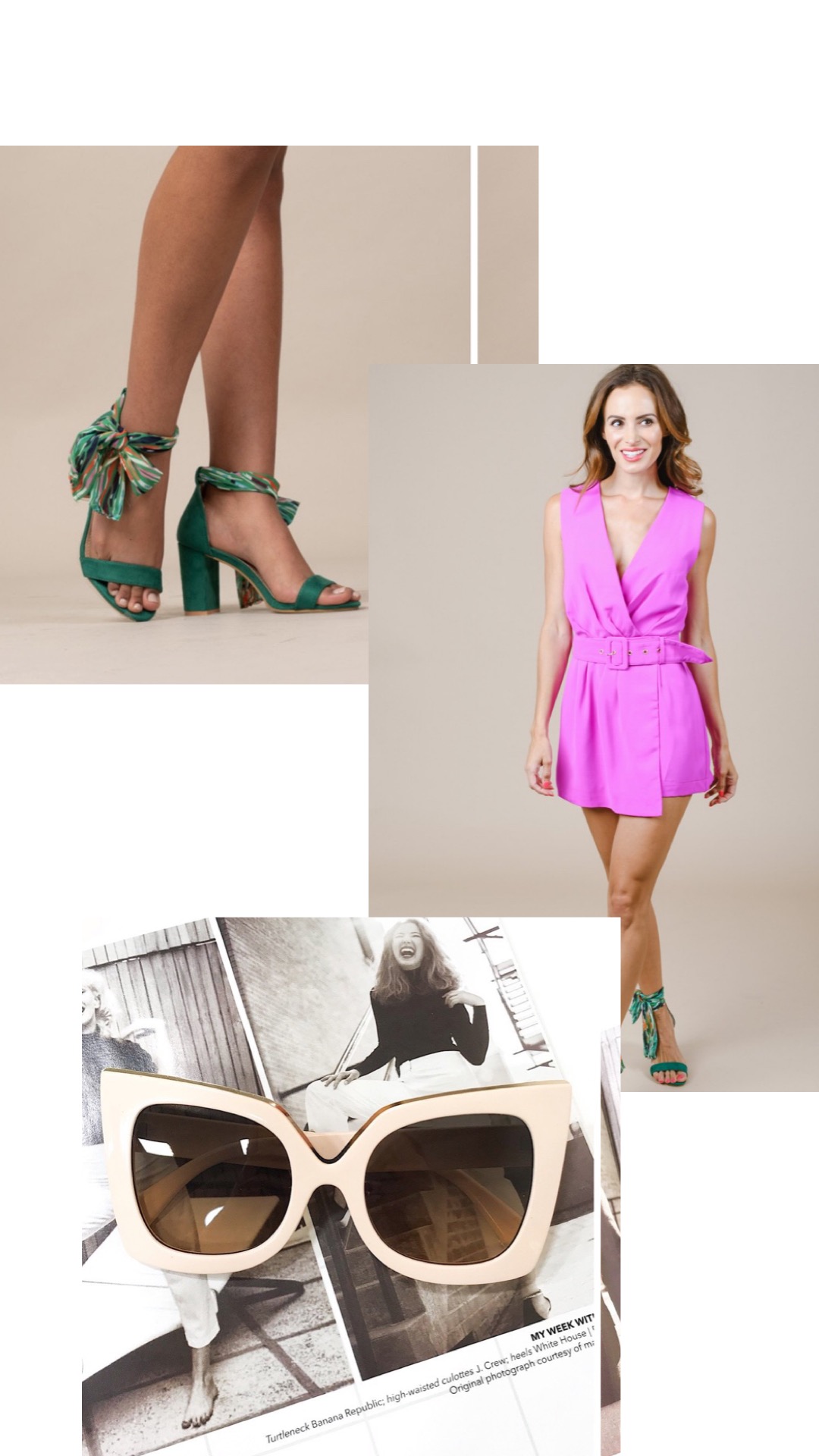 Clueless Romper – $58 
Green Goddess Heels – $42 
Made for Fame Sunnies – $14 
Wedding Guest 
I love a good muted color scheme for weddings! The bride should be the one standing out. It's her day after all!  If you are going for a fun boho vibe, our Ocean Breeze Midi is gorgeous!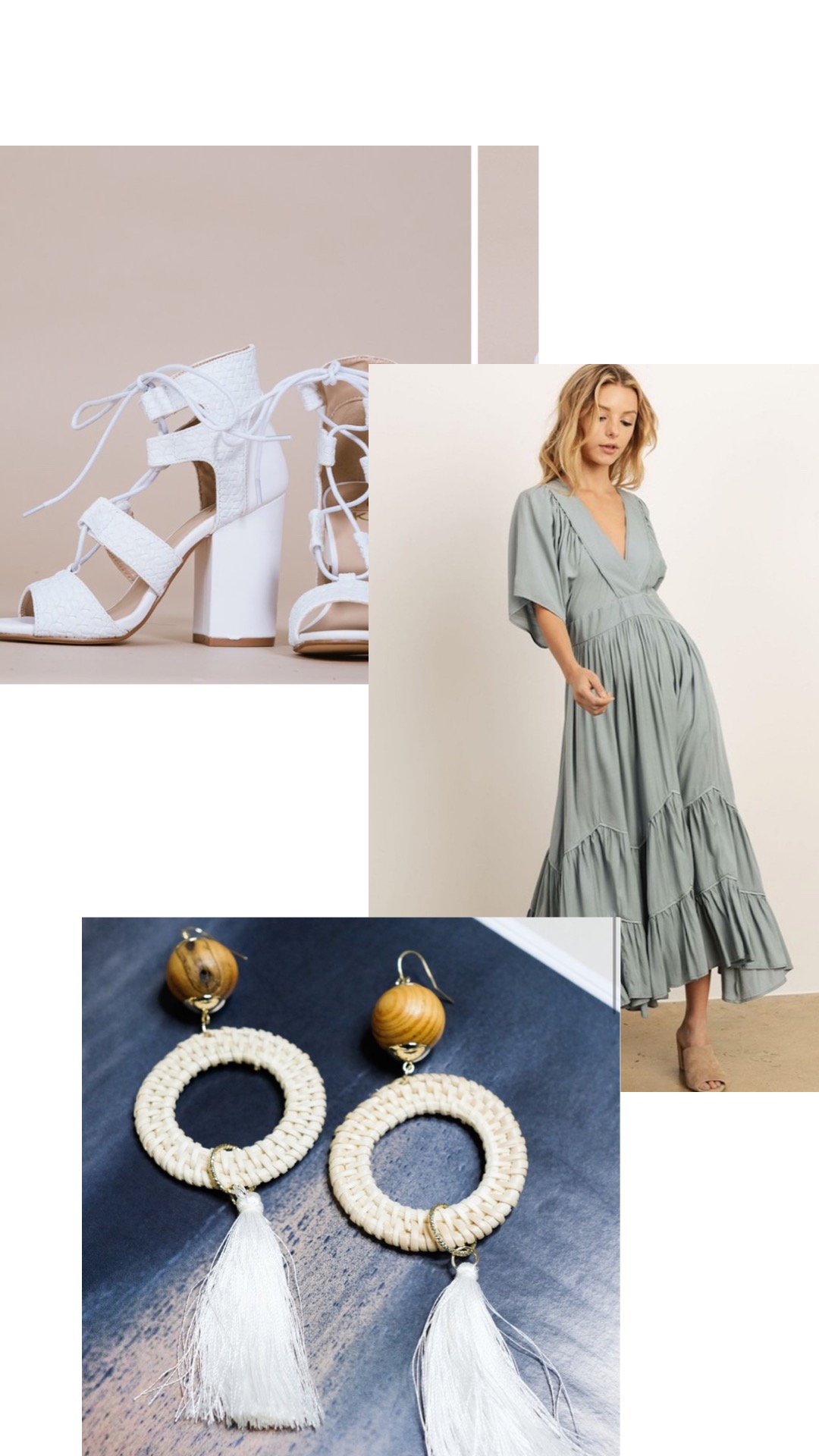 Ocean Breeze Midi Dress – $94 
Day Trip Heels – $42 
Sightseeing Earrings – $12