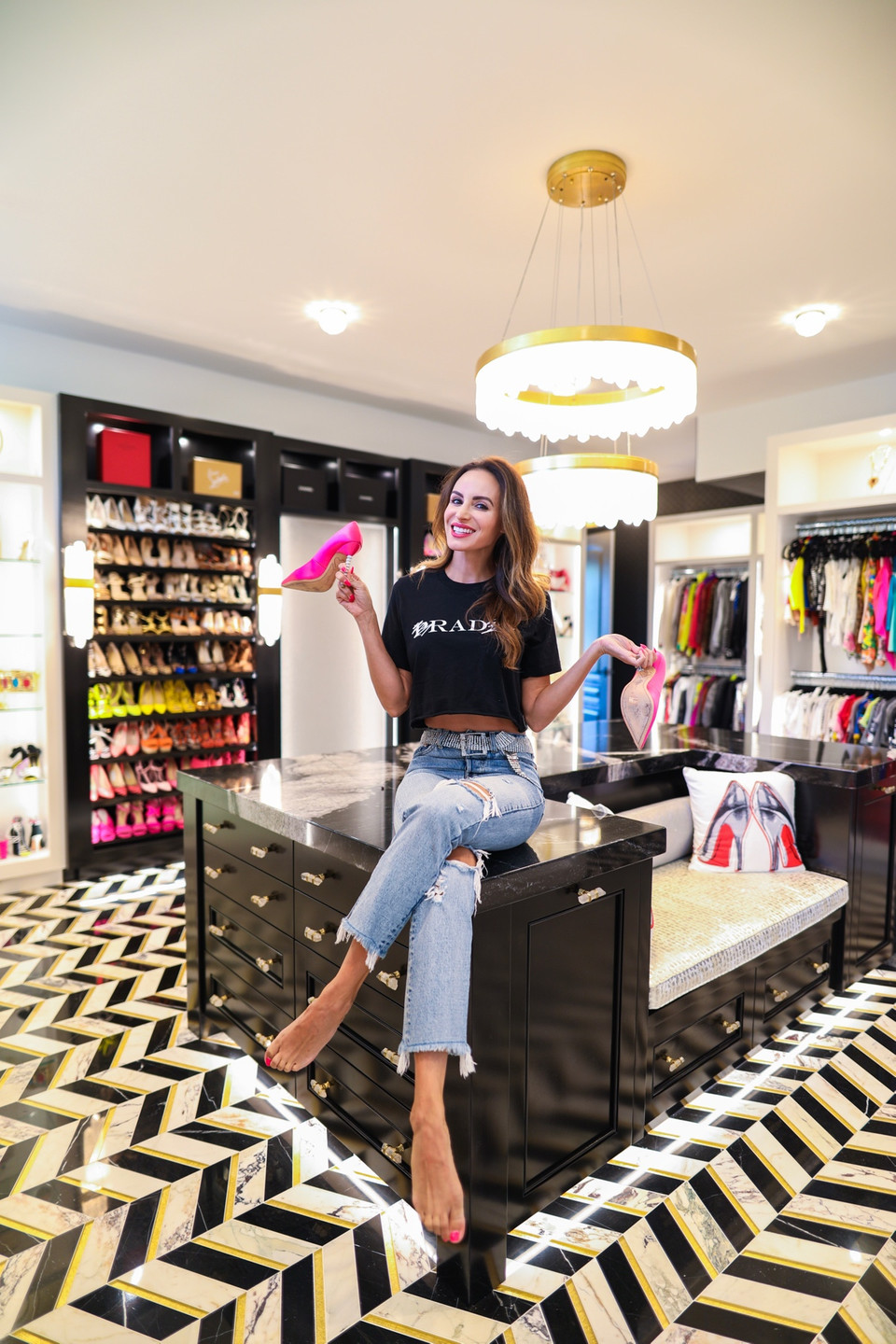 One of my most frequently asked questions? What the heck does my closet look like?
⁠
My closet is easily my favorite place in the house! For my 30th birthday, Kyle asked me what I wanted for my birthday, and I knew my answer was a closet.⁠ We renovated part of the garage in our home into the closet of my dreams, and I'm so excited to share it all with you!⁠
⁠
What's your favorite part? Mine is a tie between my wedding dress display and my ombre wall of shoes! You guys know I'm a shoe girl at heart!