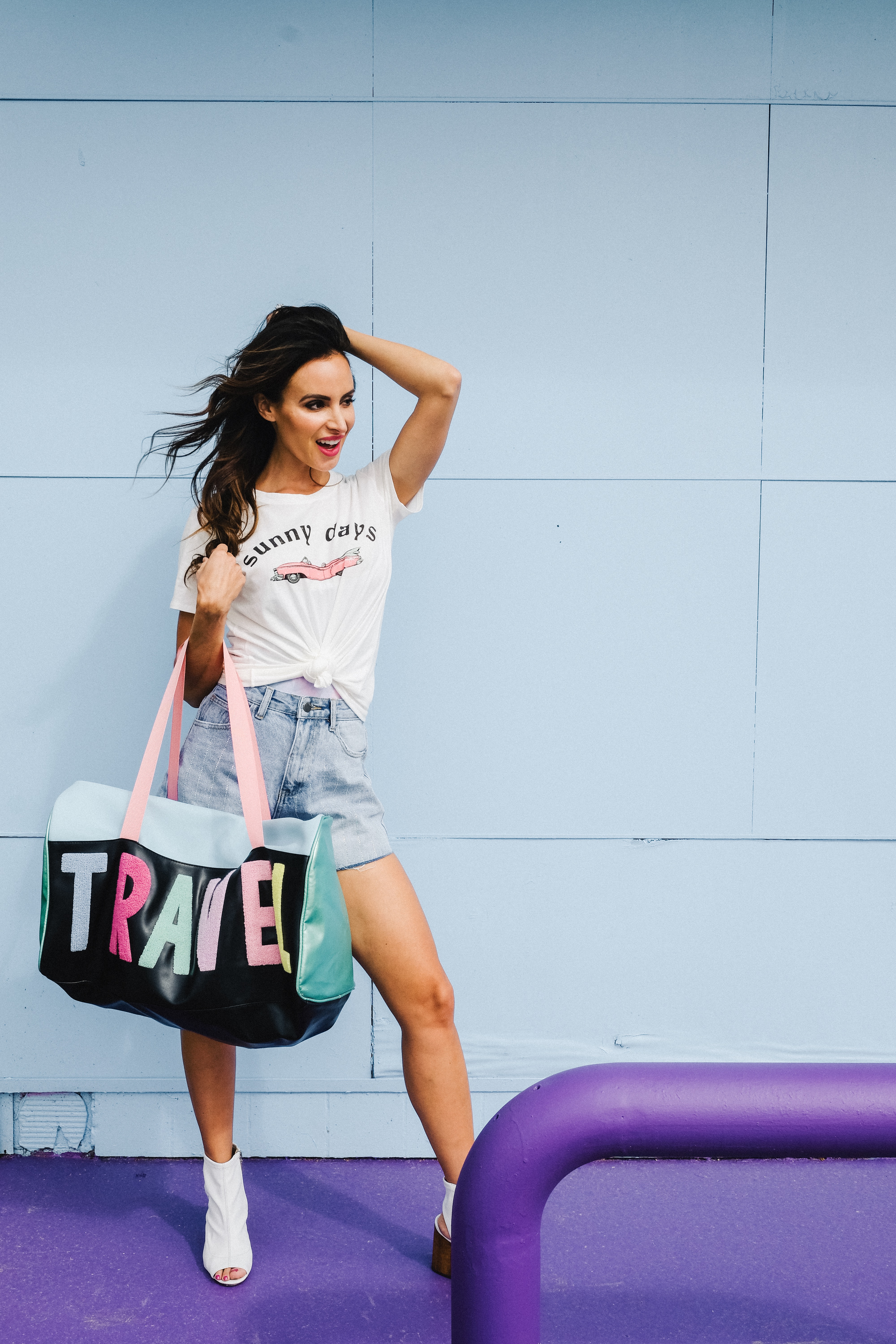 As you guys know, we are on the road for more than half of the year, so it's safe to say that traveling doesn't really exhaust me anymore. As the years have gone by, and I've gotten more and more comfortable with being on the road so much, I started to develop habits and little tricks that make traveling much easier, more convenient, and of course, more enjoyable.
Whether it's beauty products or health/wellness products, I have a roster of things I make sure to have in my bag at all times when we're on-the-go (a.k.a ALWAYS, haha!). As someone who takes pride in looking and feeling her best, these products are the best way for me to do so when we're on an airplane, then in the car, then in the RV, and so on. Check them out below, and let me know what your must-have travel items are so I can give them a try!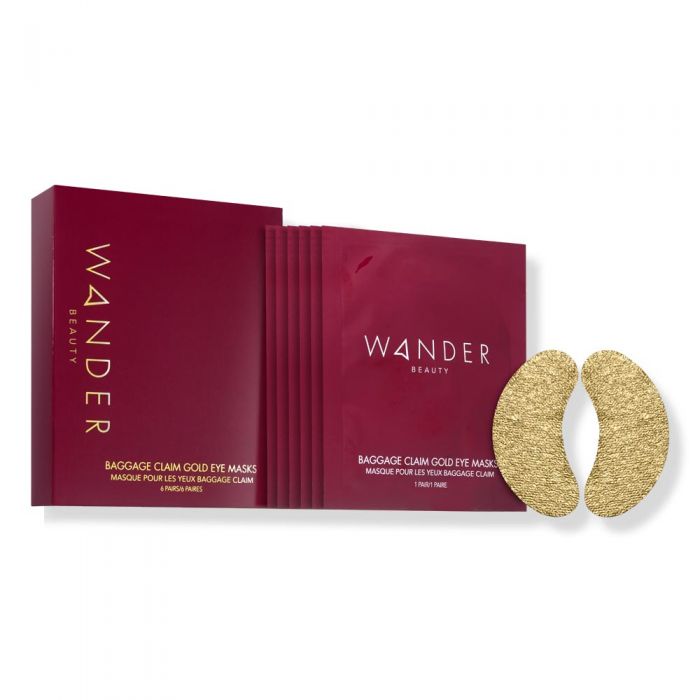 Wander Beauty Baggage Claim Eye Masks ($25)
I'm a night owl by nature, so when I get to bed late and have to be up early for an event, it's important for me to take care of my under eye area. The bags can be serious sometimes, you guys! To combat those pesky undereye bags, I usually pop on these eye masks the night before an event and wake up looking well-rested. I'm constantly using these in-flight to make sure that the area under my eyes stays hydrated so that makeup doesn't cling to the dryness there and look obvious.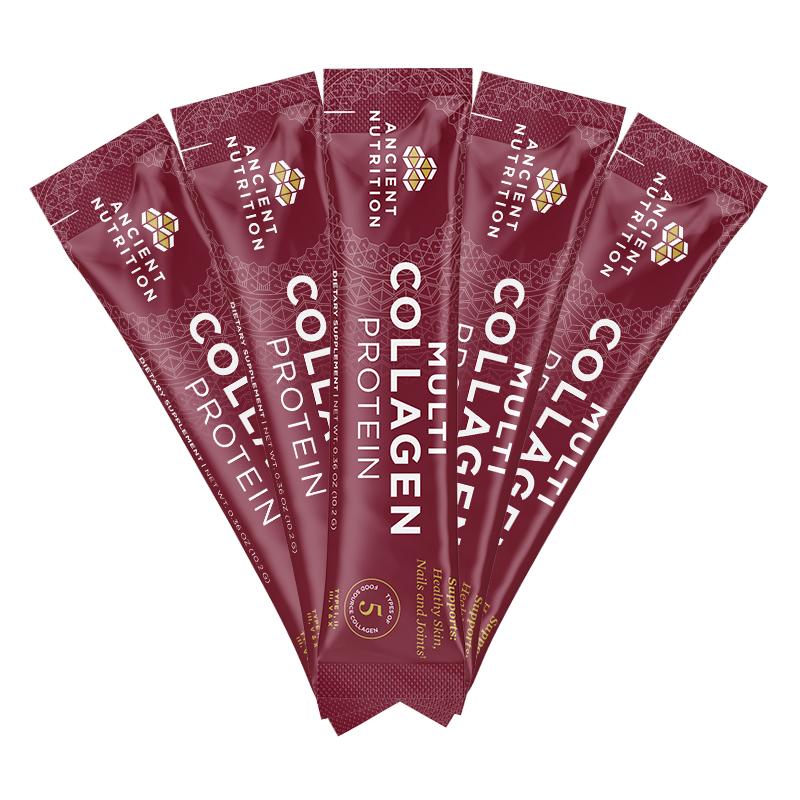 Ancient Nutrition Multi-Collagen Protein Sticks ($10 for 5)
You guys KNOW all about my obsession with Ancient Nutrition. I'm all about their multi-collagen protein that comes in multiple different flavors, but I always love to have their travel sticks in my bag so that I can easily add one into my coffee or water. They're great for traveling since the collagen normally comes in a large tub that just wouldn't be an option when it comes to being on-the-go so much. These can easily be tossed in my bag, and I'll have multiple packets to use throughout our travels.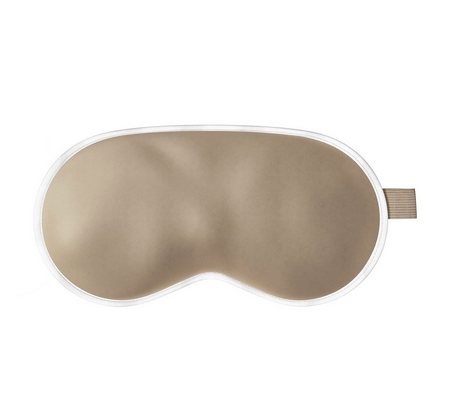 Tria Beauty boosting Eye Mask Kit ($25)
If you saw my Instagram Story the other day, you know that we're in the process of redoing our master bedroom. Unfortunately, with the renovations, the sunlight is BEAMING in every morning and always tends to wake me up when I'm definitely not ready to start my day. Keeping a sleep mask on throughout the night and into the morning helps me stay resting even when the sun had other ideas for me. I always have this beauty in my travel bag too so that I can get in a cat nap no matter where we are or what time of day it is. Each thread is infused with copper that keeps the skin looking and feeling healthy and youthful.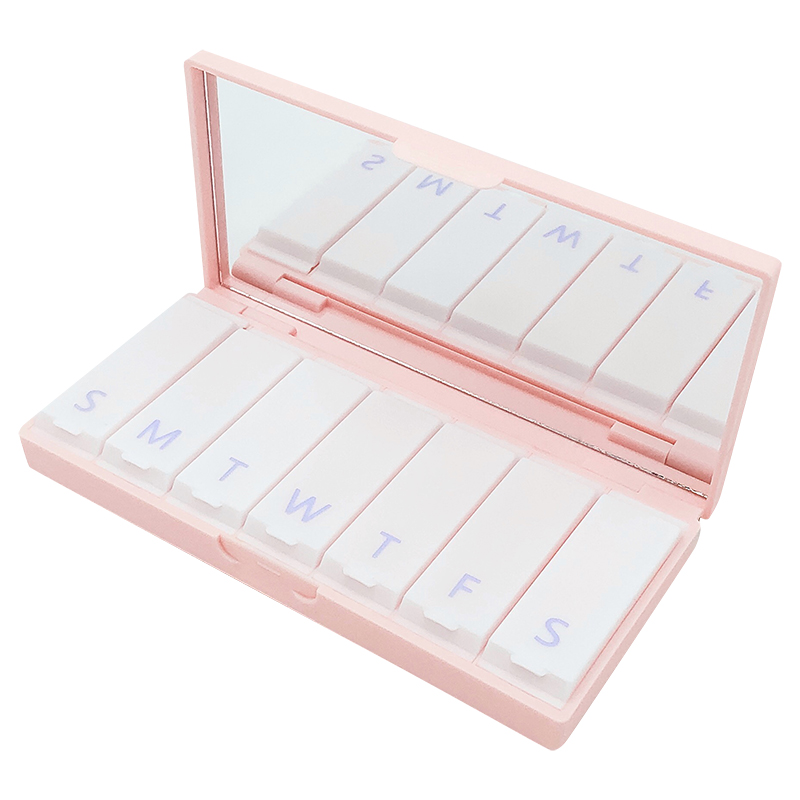 Port + Polish Blush Pink Pill Case ($20)
As someone who takes supplements and vitamins to stay healthy, keep my immune system in check, and my hair, skin, and nails on point, it's pretty much mandatory for me to have my pill case on hand. When I first started consistently taking vitamins, I had them all thrown into a Ziplock bag, and it became difficult to keep them organized (okay, fine, it was pure chaos in that baggie). I grabbed this adorable pill case (I mean, it really is so cute, right?!) and keep it in my travel bag for easy access each morning and/or night.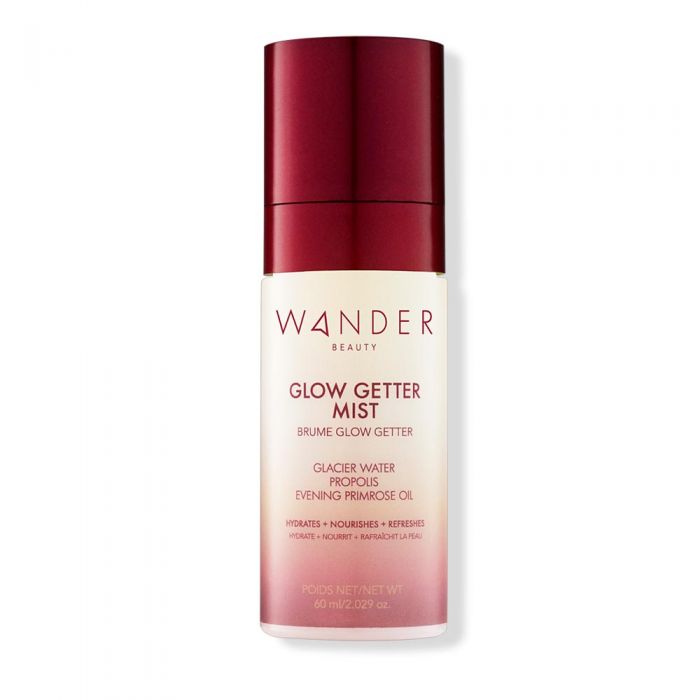 Wander Beauty Glow Getter Mist ($28)
We've been spending a ton of time on the west coast lately, and that dry air has my skin all sorts of dehydrated. I've basically been showering my face multiple times a day with this refreshing mist to keep my hydration levels high. Especially as someone who is always heading to events that I need my makeup to look on point for, it's important that my skin is nourished and moisturized properly so that my makeup glides on smoothly every time. This mist can also be kept in the refrigerator if you'd like a more cooling sensation!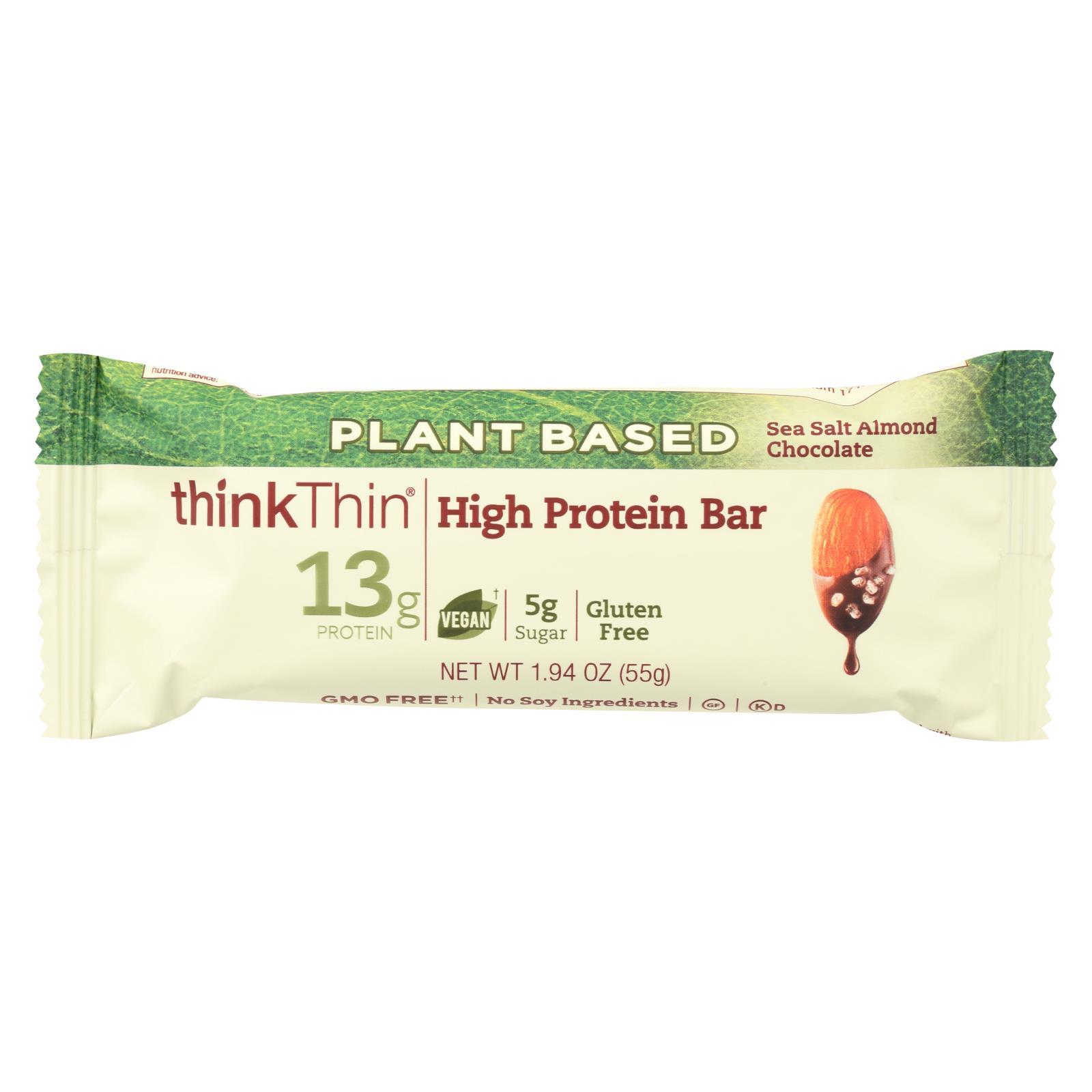 Think! High Protein Bar ($15.50 for 10)
When we're on the road (or up in the sky!), we don't always have the option of stopping to grab a snack, and when I'm hungry, I need something to munch on STAT.  Us females get hangry (just as Kyle, ha!) Amiright!? For these occasions, I always love being able to grab into my bag and have a few protein bar options to keep me full and happy for the rest of our ride. Think!'s Plant-Based High-Protein Bars are some of my favorite because a) they're delicious, b) they come in SO many different flavors so you never get bored, and c) they're soy-free!