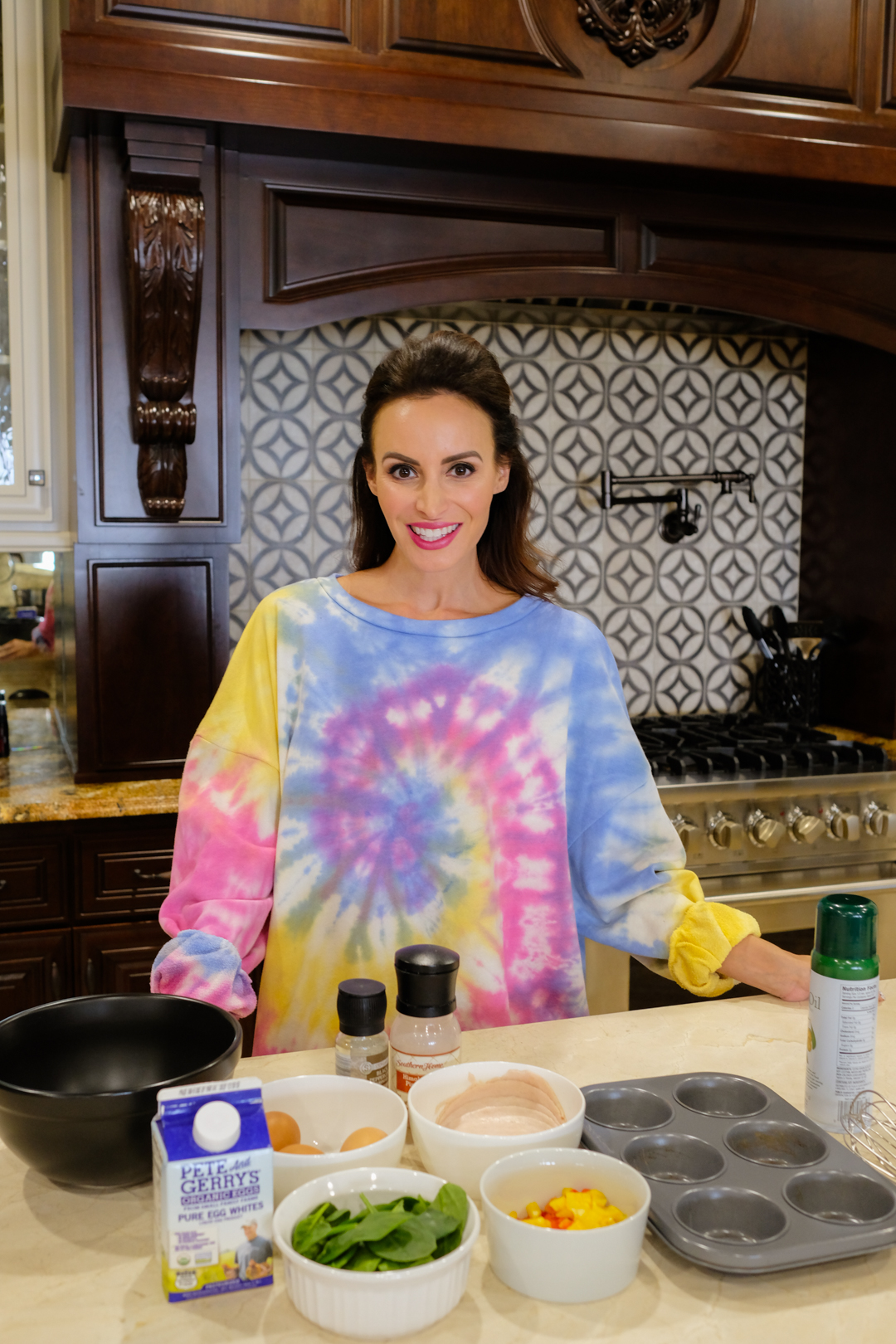 One of my favorite things about cooking is that it brings us together! If we're home, we love to head to church on Sunday morning and then come back home to make a yummy brunch to enjoy as a family. Sure, we love the classic breakfast foods like eggs, French toast, pancakes, and more, but I always love to create fun, new recipes to spice up our Sunday brunch (sometimes literally, ha!).
When I first created this recipe, I was inspired by a recipe that used ham in a muffin tin, cracked an egg inside and popped them in the oven. I decided that it would be beneficial to toss in some veggies to keep things healthier and I opted for turkey instead of ham (it's a favorite in our house!).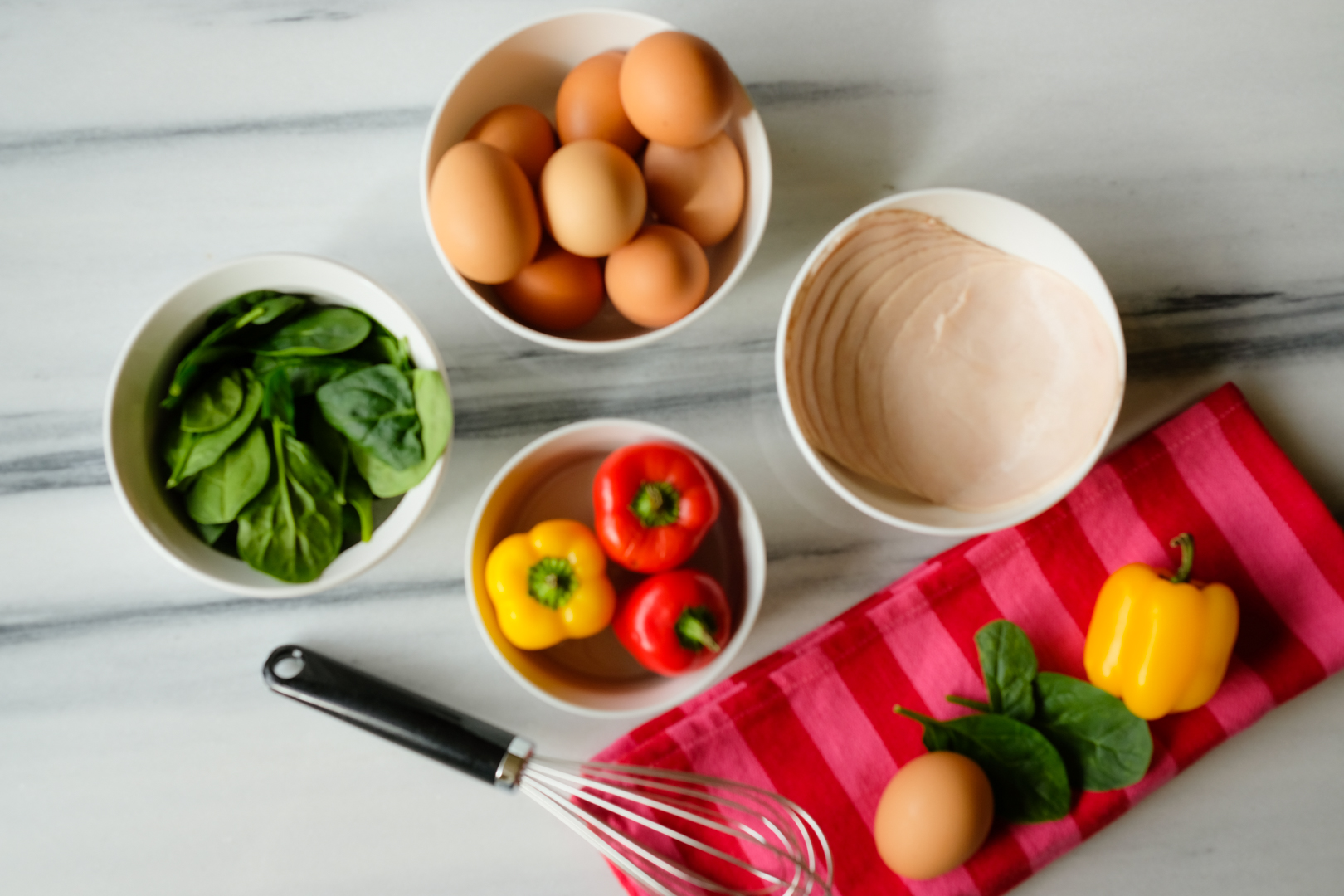 THE INGREDIENTS
Turkey Slices (1 per cup)
Eggs
Egg Whites (optional)
Spinach
Peppers

THE PROCESS
I start off by spraying the muffin tin with a non-stick cooking spray to ensure that everything will come out easily.
Grab your turkey slices and line one slice in each muffin slot in the pan. Push the turkey inside the slots up against the walls so that you can fit the most amount of the egg mixture inside without it spilling out.
In a large mixing bowl, crack three to four eggs (I usually use one per egg cup or opt for one less egg and a bit of egg whites to keep things a bit healthier).
After whisking the egg mixture together, chop or pull apart your spinach into small pieces and add in your chopped peppers.
Add in any seasonings you'd like. I love a little salt and pepper to really bring those flavors to the surface.
Mix everything together well, then use a ladle to disperse the egg mixture into the turkey "shells".
Pop the muffin tin into the oven for 20-22 MINS at 350 degrees. Once that buzzer goes off, your Turkey Egg Cups are complete, and you can get ready to serve these beauties at Sunday brunch!
View this post on Instagram