As I mentioned in my blog yesterday, we have so many projects and collaborations to help raise awareness and get people talking during National Infertility Awareness Week®.
I am so excited about this first project!  We sent out packages to infertility and IVF influencers on Instagram with orange lipstick (the official color of NIAW) and have asked them to post photos on social media along with the message they want to share.  If you want to follow along, search the hashtag #IVFingReal this week on Instagram, and I will also be sharing them on my stories!
I'd love it if you wanted to join us!  Just grab a tube of orange lipstick (you'll be surprised how flattering it actually is!) and post your own photo.  We encourage everyone to share their own story – whatever that looks like.  It could be your own infertility or IVF journey; your miscarriage and loss; words of encouragement for others going through their own journeys; facts and stats about infertility to educate others about the need for awareness and better health/insurance coverage.  Whatever is on your heart and you feel comfortable sharing is perfect.
Or, if lipstick isn't your thing, throw on a piece of orange clothing and share away.
Just be sure to use #IVFingReal and tag me, @samanthabusch so I can see it!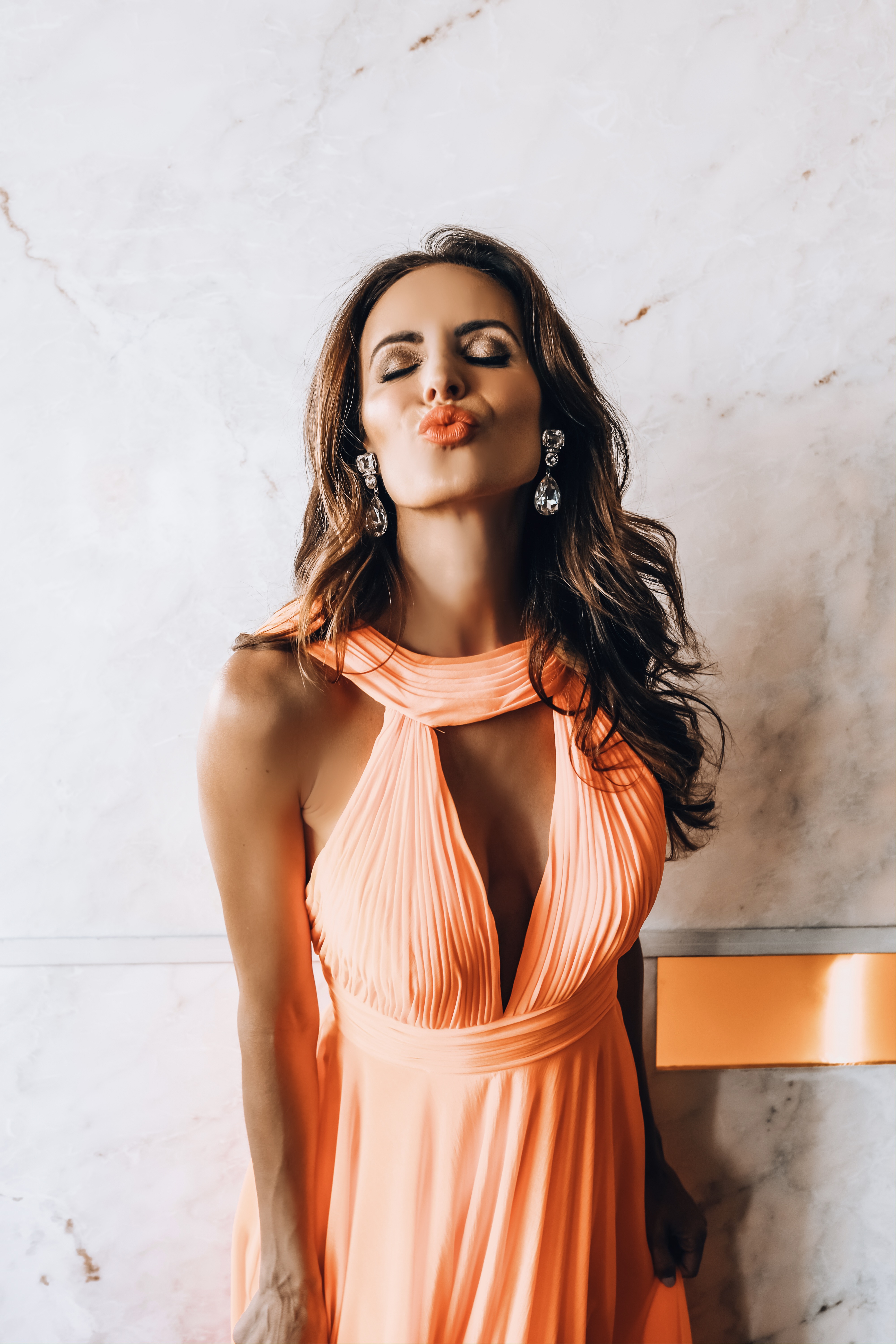 My hope is that we start a conversation through social media that continues to grow throughout the week.  One that might help someone going through infertility or IVF to feel supported and like they have someone they can talk to.  One that gets the attention of an HR manager who considers offering infertility and IVF benefits to their employees.  And maybe one that catches the eye of someone in the government who in inspired to fight for the women and men who deserve a chance to start a family of their own.
If you need some help with conversation starters, here are some facts about infertility and IVF:
Infertility is NOT just an inconvenience.  It is considered a disease of the reproductive system that impairs the body's ability to perform the basic function of reproduction (World Health Organization).
Infertility impacts 1 in 8 families in the U.S. today.
7.4 million, or 12%, have received infertility services in their lifetime.
The number of annual IVF cycles has grown nearly 2x in the last 8 years.
The average IVF cycle costs $22,000-$23,500, and patients require an average of 2.3 treatments to have a successful, full-term pregnancy.  The average successful patient spends $66,000 on infertility treatments.
Less than 20% of Americans have any IVF coverage and thus most pay for all their bills out of pocket.
Only 15 states currently have an insurance mandate requiring some level of infertility coverage (New York will be #16 starting in 2020).  The Affordable Care Act (ACA) does not require coverage for infertility treatments.
In a recent study, 61% of respondents hid their infertility from family and friends.  Experts say that speaking out to trusted loved ones means getting more support as you and your doctor unravel the root cause of your infertility.  (source: hopkinsmedicine.org)
Studies have shown that the levels of depression and anxiety suffered from people going through infertility are on par with cancer patients.
I know that I am ready to rock my orange this week and get #IVFingReal!